Building underwater ROVs, diving with whale sharks, and learning about reef ecology from a renowned scientist are just a few of the experiences available to young women thanks to the Black Girls Dive Foundation (BGDF). Dr. Nevada Winrow created the Black Girls Dive Foundation, to help underserved and under-resourced girls learn to swim, scuba dive and participate in hands-on science, technology, engineering and math (STEM) activities. The organization's goals also include teaching 21st-century workplace skills and creating new conservation ambassadors.
"The purpose of our organization is to help young women develop their STEM identify, be nerdy and feel comfortable about it," said Winrow. "We tell the girls, you can pursue any career you want, but we're going to teach you how to think like a scientist."
Dr. Winrow is a Johns Hopkins School of Medicine-trained pediatric neuropsychologist, and a PADI® Master Scuba Diver™. Additional Black Girls Dive Foundation (BGDF) supporters include:
Ashanti Johnson, the first African American female chemical oceanographer and the first African American to earn a doctoral degree in oceanography from Texas A&M University.
Co-founder Taylor-Symon Winrow, a Prion research associate at UC San Diego and PADI Diver.
The Pollination Project
The Chesapeake Bay Trust
Actress Taraji P Henson
STREAMS Program
Black Girls Dive Foundation's primary program is called STREAMS, which stands for Science, Technology, Robotics, Engineering, Art and Mathematics with Scuba and Scientific Diving. The ongoing program includes hands-on experience in robotics, scuba, ocean science and conservation. Each semester concludes with a capstone project.
"The capstone is a culmination of everything they learned during their semester. Each cohort has a focused capstone experience on an Island and they engage in the design, fabrication, build and operation of an underwater remote operated vehicle with recording capabilities (ROVR), learning things such as, electrical engineering, coding, learning how to assess water temperature and salinity with their ROVR, and so on," Dr. Winrow explained.
"We just had an awards ceremony for Cohort 2. For their capstone they went to Andros Island, Bahamas where they did their open water checkout dives, conducted research on the differences in oceanic and freshwater blue holes and learned about the island's history and ecology. They also did a beach and ocean clean-up.
"The girls enjoyed the experience so much. There was no arguing, no cat fighting, everyone really bonded. Next semester they're going to SeaPerch where they'll demonstrate the electrical engineering skills they learned building underwater ROVs."
STREAMS participants have the opportunity to earn PADI® Open Water Diver certifications during their first year. With each new semester, the girls can earn additional certifications such as Advanced Open Water and PADI Specialties. The goal is for each participant to earn her PADI Master Scuba Diver rating.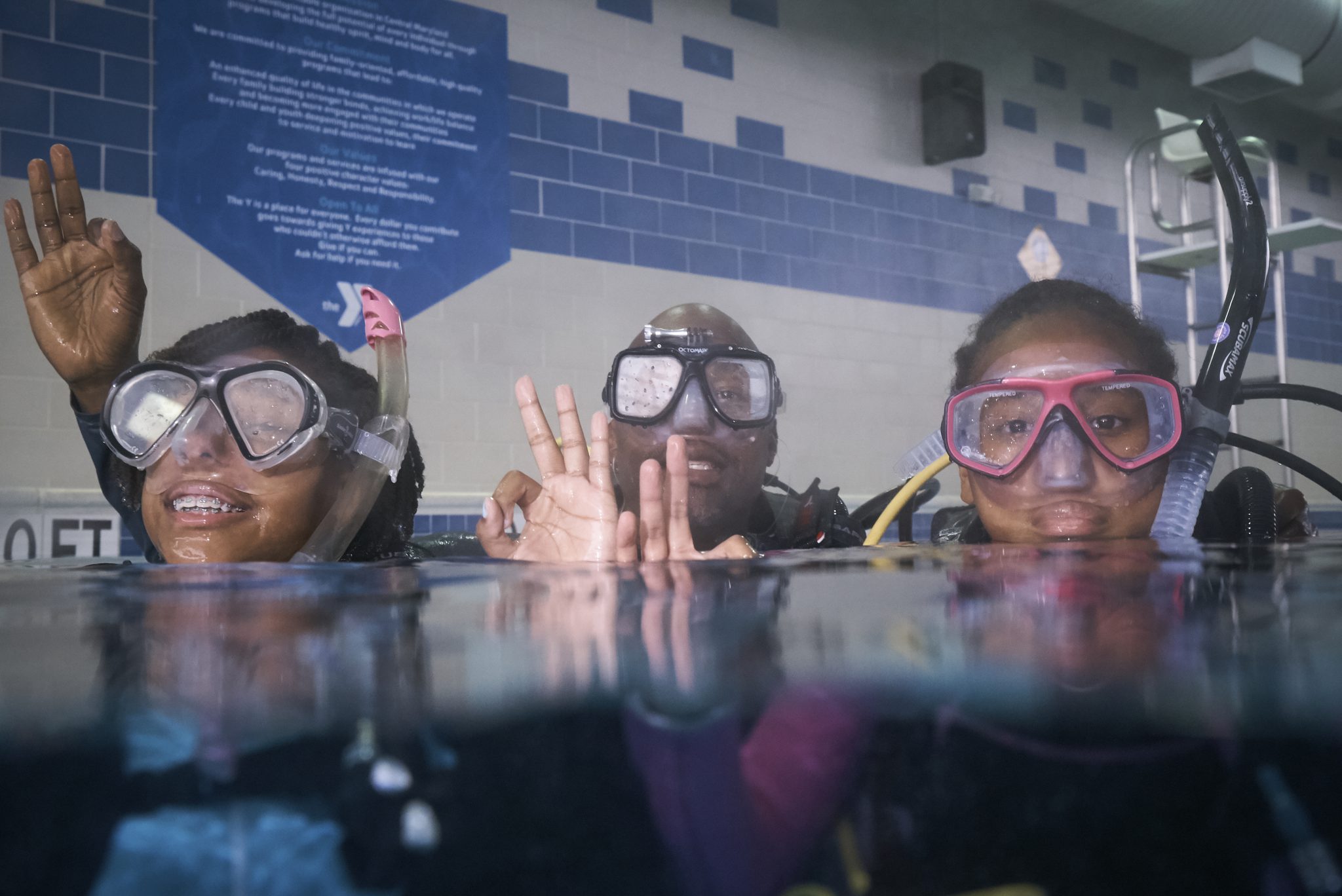 Our ultimate goal is for STREAMS participants to earn high school credit and college credit for their scuba diving certifications and other BGDF classes including a reef ecology course taught by the Khaled bin Sultan Living Ocean Foundation and Oceanography led by Dr. Ashanti Johnson. Other STREAMS program activities include:
A geocaching Easter egg hunt for new program participants
Digital photography workshop
Sustainable fishing class
Strategic planning slumber party
Roboathon
"Our girls have the opportunity to earn digital badges for learning 21st century work skills such as leadership, teamwork and collaboration," Dr. Winrow explained. "At the slumber party, they will plan and budget for their annual conservation project. Two young women will lead the meeting, and we'll have adults on-site to help facilitate."
Ocean Conservation from Sea to Shining Sea
Conservation is a huge component of the STREAMS program. "In Andros, the girls had their kick off for a clean-up initiative called At Depth: From Sea to Shining Sea," said Dr. Winrow.
"The girls plan to do beach and ocean clean-ups from the Atlantic to the Pacific. They see how bad it is out there and they want to make an impact. We're headed to Baja next."
In addition to visiting Baja, Mexico and Andros, Bahamas, STREAMS participants have the opportunity to visit Honduras, and (for the older girls) Egypt. "We do a huge amount of subsidizing," Dr. Winrow added.
"Some of the girls have never been out of the country before, so I'm neurotic when it comes to safety. When we choose a destination partner, one of the big factors is remoteness," Dr. Winrow explained. "We're also teaching them to be world travelers. Coming back from Andros, one of the flights was cancelled, so we explained what happened how to deal with something like that."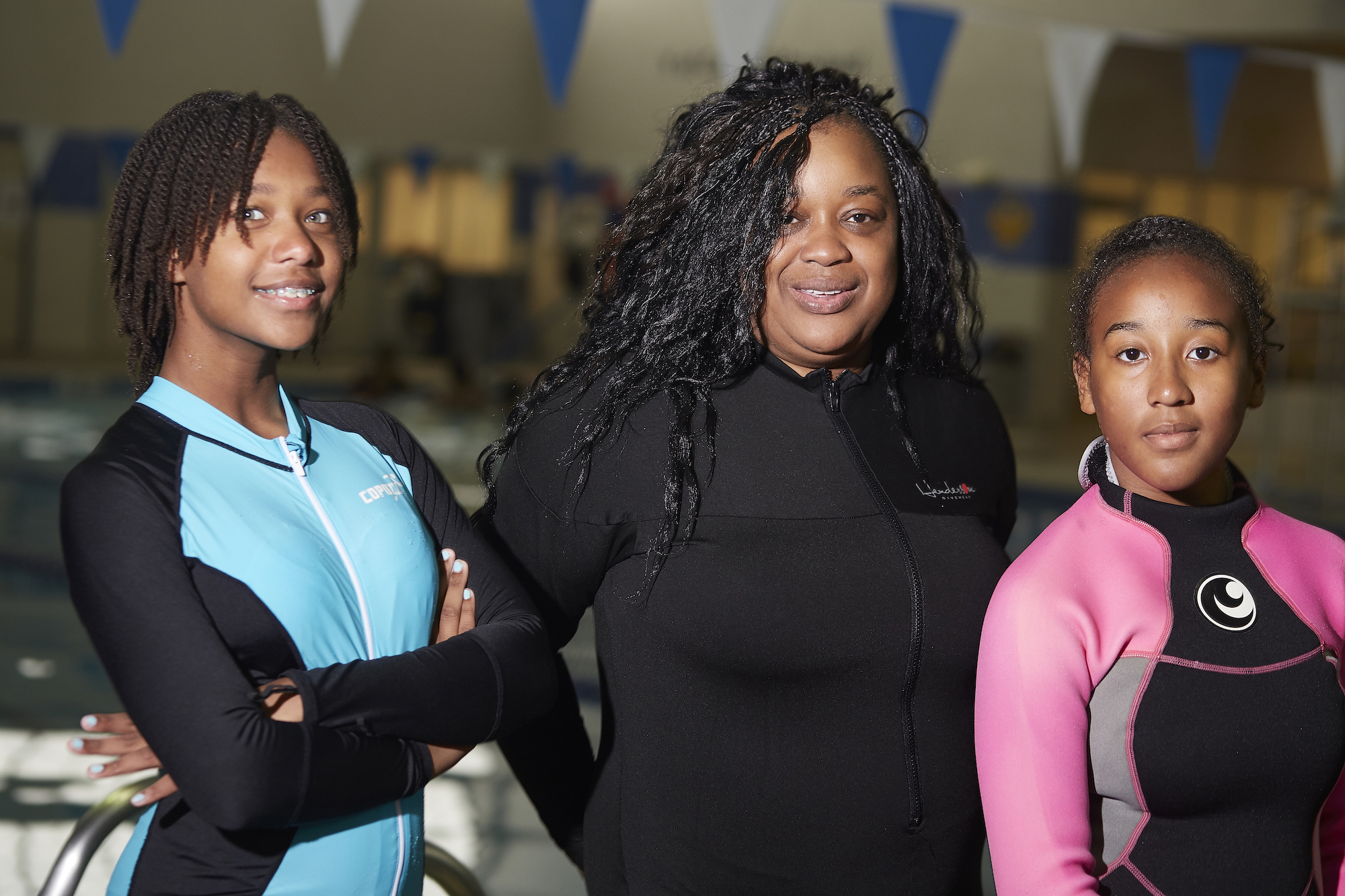 Connecting Girls with Science and Scuba
The STREAMS program is open to young women ages 9-17 living near Baltimore, MD, USA. The ability to swim is not required, just an interest in science, technology, engineering, math or scuba diving. Swimming lessons for both the participant and the parents are available.
Each application is reviewed by a panel, and the program has a 72 percent acceptance rate. Recommendations from STEM teachers and school guidance counselors weigh heavily.
The program is a considerable time investment, STREAMS participants recently earned the Presidential Volunteer Service Award for their long hours of volunteer work, but the rewards are rich. Real-world STEM skills, leadership training and mentorship (BGDF is home to the only non-college/university SWMS chapter), are just a few of the life-changing benefits offered by BGDF.
Women's Dive Day and Beyond
The girls are excited to host a Discover Scuba® Diving program on PADI Women's Dive Day 2019 (Saturday, 20 July). "We're inviting students from the local middle and high schools, and we're also going to show the movie Chasing Coral," said Dr. Winrow.
Dr. Winrow hopes BGDF will evolve to serve girls nationwide. "We've had interest from other states and countries as far away as Egypt. The board of directors is considering a one or two-week summer camp on a college campus," she said.
Follow @blackgirlsdive on Instagram or on Facebook, and visit their website to learn about opportunities to get involved or support their work. To participate in a Women's Dive Day event, contact your local PADI Dive Center or Resort, or visit padi.com to find an event near you.