Written by Autumn Blum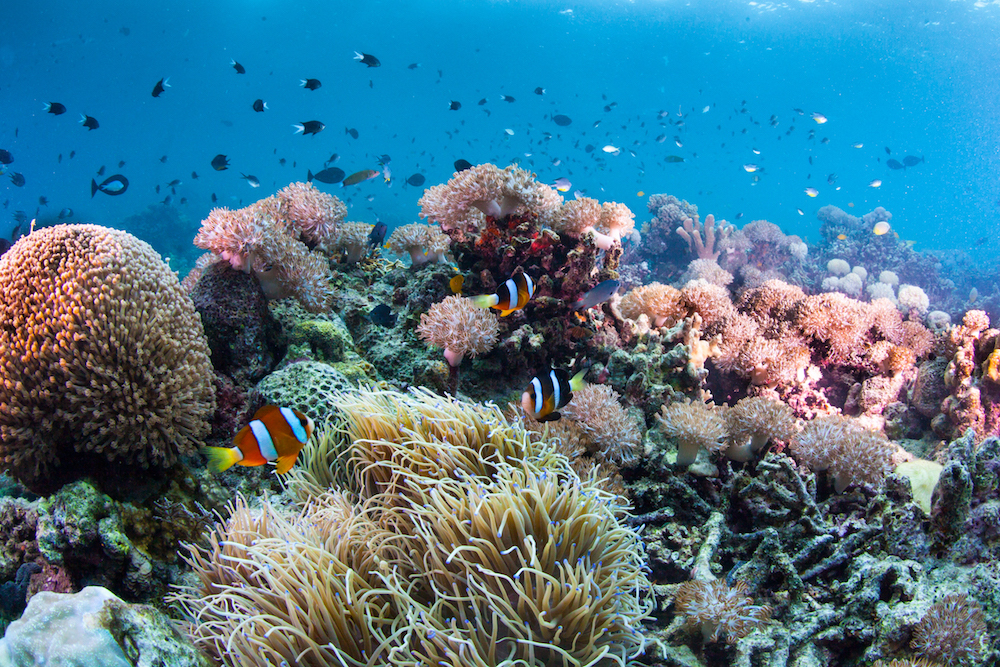 As a conscious diver, you probably already know that oxybenzone found in many sunscreens bleach coral and kills larva at incredibly low concentrations – or if you missed that news, check out these reports from the United Nations, Vogue, UPI,  DAN, or this article about the best natural sunscreens.
What's less well documented, but just as important to the health of our oceans, are other chemicals we use on our bodies every day. (Not to mention ourselves:  To date, the U.S. has banned just nine ingredients from personal care products, while the European Union has listed 11,000 as potentially damaging to humans.) According to the Environmental Working Group, most people use around 10 personal care products every day, with an average of 126 different ingredients.
Here are a few things to look for on the labels – then avoid purchasing that product:
Formaldehyde-releasing preservatives like DMDM Hydantoin, diazolidinyl urea, and quaternium 15 are used in many cosmetics and sunscreens, and have demonstrated aquatic toxicity and estrogenic activity in humans.
Parabens such as methylparaben, butylparaben, and propylparaben are used as preservatives in many sunscreens and personal care products. They are toxic to coral and are suspected endocrine disruptors in humans.
Other ingredients like cylcopentasiloxane and cyclomethicone are silicone-based ingredients often used in skin and hair care products that have been shown to be toxic and to bio-accumulate in aquatic organisms.
ZinClear™, a very popular ingredient in mineral-based sunscreens, has a direct warning for aquatic toxicity on its MSDS sheet. Its often recognized by the words 'goes on clear.'
Lauramide DEA and cocoamide DEA are foaming agents in body washes and shampoos. They can react to cause nitrosamines in the environment and become harmful to fish and wildlife, as well as suspected carcinogens in humans.
Synthetic fragrances also can be toxic to fish and cause behavioral impairments that could impede feeding, as well as trigger allergies in humans.
Petrolatum and mineral or baby oil are used in many products from sunscreens and body lotions to lip balms and hair conditioners. They do not biodegrade and may be contaminated with hydrocarbons.
Sodium Lauryl/Laureth Sulfate are commonly found in shampoos, body washes and toothpastes. They're considered to be ecotoxic and may cause a wide variety of issues for humans including coughing, headaches, labored breathing, rashes and even diarrhea, headaches and nausea – things we all want to avoid on our dive trips!
Although there are certainly greater threats to our waters than the sunscreens and shampoos that we choose to use, the drops in the bucket do add up.  If we all decide to use the knowledge that has been documented by scientists around the world – and read the ingredients in the products we choose — we can minimize the impact we have on our planet and beloved coral reefs.
Learn more here or download a convenient "Ingredients to Avoid Card."
Autumn Blum is an award-winning cosmetic chemist, formulating natural skincare for 20 years. She became a certified diver at the age of 14, and is now a rebreather diver, underwater photographer and PADI MSDT instructor who founded Stream2Sea to provide truly reef-safe products that protect both people and our planet.