Written by Jim Wyatt
Tyler and Sarah showed up in High Springs, Florida ready to undertake their cave diver training class. They had all the correct gear, DiveRite sidemount rigs and regulators, bright LED primary lights and good backups, drysuits, Shearwater Perdix computers and backups. Most importantly, they brought a solid background in open water diving and are both PADI sidemount instructors with several hundred logged dives.
They broke their training into two separate weeks to be able to do the 20 dives we completed for their certification. We dived at several different Florida caves, including Devil's Ear, Devils' Eye, Ginnie ballroom, Little River, Peacock I, Olsen Sink and Madison Blue Springs. Each time we entered one of the springs, we had a minimum of 18 metres/60 feetof visibility, and more often 24-27 metres/80-90 feet, with water temperatures ranging from 20º-22ºC 68º-72ºF with bottom times ranging from 30 to 90 minutes.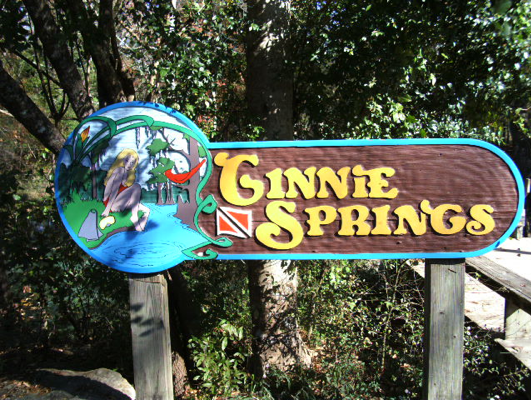 Before their arrival, they did a lot of their academics with an e-learning program and a Zoom meeting with me, then we added a day of classroom sessions viewing a custom PowerPoint presentation that I have massaged over the last 15 years teaching cave and other tec classes. We were able to conduct a PADI Tec-40 Diver class with them and spent a lot of time working on the knowledge reviews, classroom sessions and final exam. We were able to use the spring basin at the Ginnie Ballroom, which varies in depth from 1 metre/3 feet to 5 metres/15 feet as an open water environment.
We also conducted dry-land drills that included following a line with eyes closed, running a reel, touch-contact exits and learning the system of markers and arrows cave divers use to assist in navigation.
Once in the water, we headed into the cavern zone for the first few dives, always within sight of the cavern entrance. We worked on buoyancy control, trim, running reels while focusing on keeping tension in the line always (a loose line is an entanglement hazard), primary tie-offs and secondary tie-offs, and more. Emergency skills includedpractice exiting the cavern with our lights off and eyes closed simulating zero visibility. (We used the Bump-and-Go approach for this type exit, rather than a touch-contact exit). Also, we practiced out-of-gas exits with each diver take turn as simulated being out of gas and providing gas. For this drill we used touch-contact and some of the new TecRec focused COVID-19 protocols.
Next we moved onto the big cave, where we navigated as much as 300 metres/1000 feet into the Peacock Springs cave Peanut Tunnel, where most of the sections of cave are large enough to drive a full-sized pickup truck through and 18-21 metres/60-70 feet of visibility. Maximum depth in that section of cave is about 18 metres/60 feet, with one section as shallow as 5.5 metres/18 feet!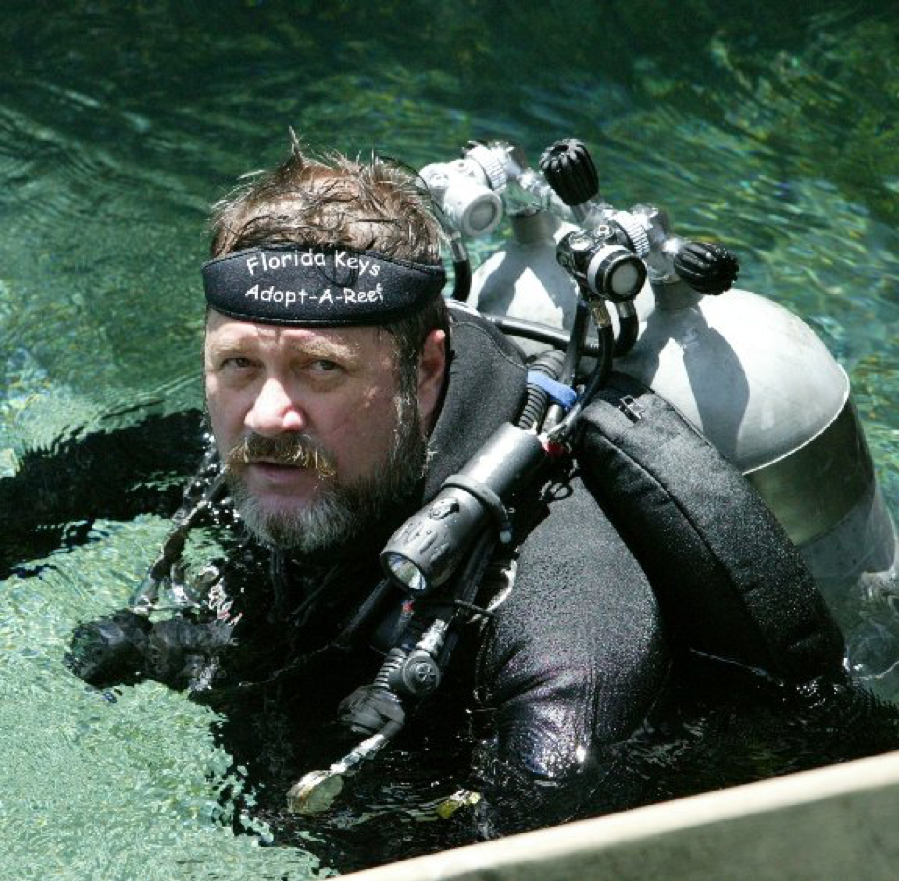 At Devil's Ear/Eye we penetrated the cave about 180 metres/600 feet with a maximum depth of about 30 metres/100 feet and visibility to match. This is a beautiful cave system located near High Springs, Florida, US (5.5 km/3 river miles from my home) with over 7,620 metres/25,000 feet of surveyed and lined passageways.
At the end of these two weeks Tyler and Sarah earned their PADI TecRec Cave Diver Distinctive Specialty and NSS-CDS full cave diver ratings.