Okinawa's world-class diving and sub-tropical climate make it a great year-round destination. When you're done exploring underwater, there are many topside activities to enjoy. Whether you love history, Japanese culture, or finding the perfect beach, be sure to plan an extra day (or three) to explore.
Kokusai Street and Makishi Public Market
On Kokusai Dori you'll find Okinawa-made crafts and souvenirs for any budget. Bring yen, as not every vendor accepts credit cards. Nearby Heiwa Dori (Peace Street) is a good place to find bargains.
Makishi Public Market is sometimes called "the kitchen" of Naha as this is where many locals shop for their meals. Peruse raw ingredients including Okinawan fruits, vegetables and fresh seafood. If you find something you like, bring it up to the second floor and one of the vendors will include it in a freshly-prepared meal. Pair with a coffee or shikuwasa juice, which is thought to have many health benefits.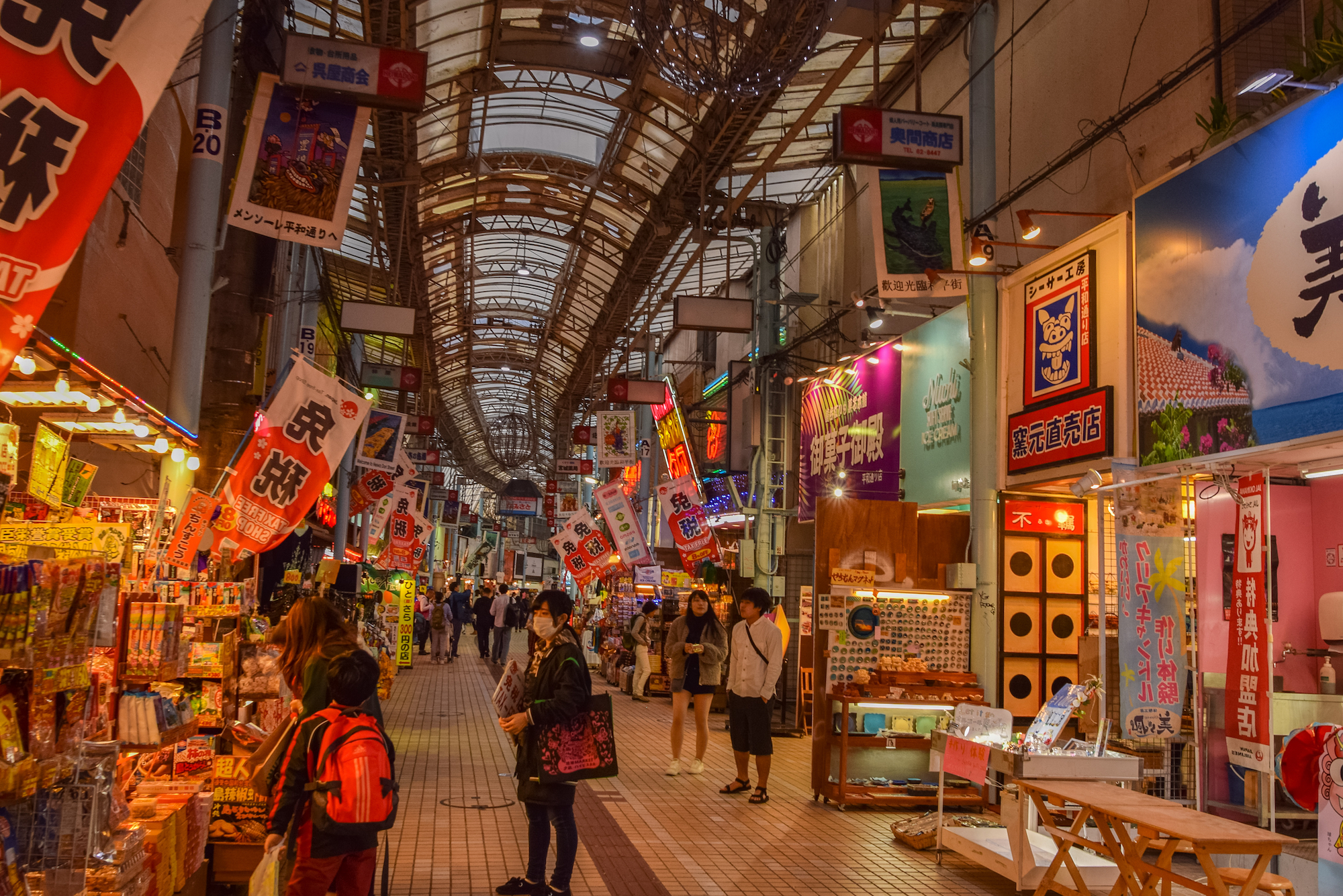 Japanese Navy Underground Headquarters – Tomagusuku
For those interested in WWII history, the former headquarters of the Japanese Navy is a portal to the past. Thousands of meters of interconnected tunnels housed thousands of soldiers, many of whom committed suicide following a battle with the US Marines.
Okinawa Peace Memorial Park – Itoman
The Okinawa Peace Memorial includes displays and information about the Battle of Okinawa in 1945. In addition to being a historical site and a memorial for Okinawan civilians, Japanese and American soldiers, the park offers beautiful views and a tranquil setting.
Ryukyu Mura – Maeda
Learn more about Okinawan culture and the kingdom of Ryukyu at Ryukyu Mura. This traditional village allows visitors to step back in time. People in traditional dress perform traditional dances and historical reenactments. Enjoy a taiko drumming performance, try traditional Okinawan food, or make your own shisa (guardian lion) – no pottery experience required!
Cape Hedo – Hedo
At Okinawa's northernmost point, Hedo Misaki aka Cape Hedo, you can watch the South China Sea merge with the Pacific Ocean. If you have time (and a rental car) take the scenic route to Cape Hedo via the road along the east coast.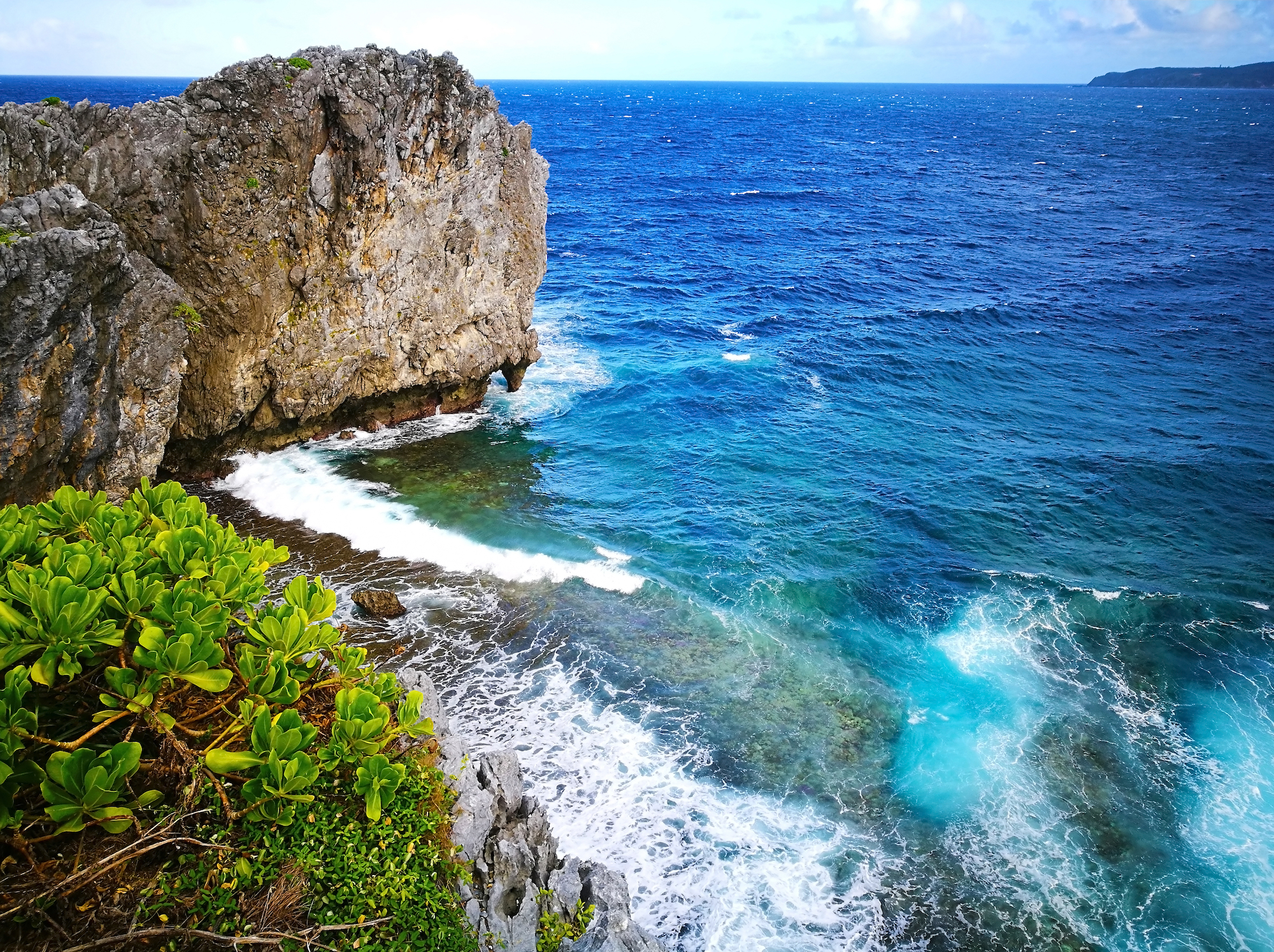 Botanical Gardens – Chibana
Okinawa's above-water flora and fauna are just as amazing as its underwater life. At the botanical gardens you can see baobab trees, lotus flowers, giant pothos plants, a tropical fruit garden and squirrel monkeys. Explore on foot or via a shuttle bus. From the end of November through February, the gardens are illuminated with festive lights.
Pizza With an Ocean View – Motobu
If you visit Emerald Beach, Ocean Expo Park or, Nakijin Castle, be sure to set aside some time for lunch at Café Kajinho, known to English-speakers as "pizza in the sky." Enjoy homemade pizza on the patio of a traditional Japanese home with a gorgeous ocean backdrop.
Aka Island
Okinawa Island is one of many islands in the Okinawa prefecture. If you fancy some island hopping, catch a high-speed ferry from Tomari Point in Naha to Aka Island. During the boat ride, keep an eye out for flying fish. Dog lovers, or anyone who likes a good love story, should read up on the statues of Shiro and Marilyn.
Aka Island is only about 12 km/7.5 miles around and easily explored by rental bike. Nishibama Beach is only a 30-minute walk from the port and great for snorkeling. If you're looking for an Instagrammable shot, don't miss the view from the Nishibama Observation Deck. If you prefer a more secluded beach, make your way to Geruma Island or Fukaji Island (both are connected to Aka by bridge).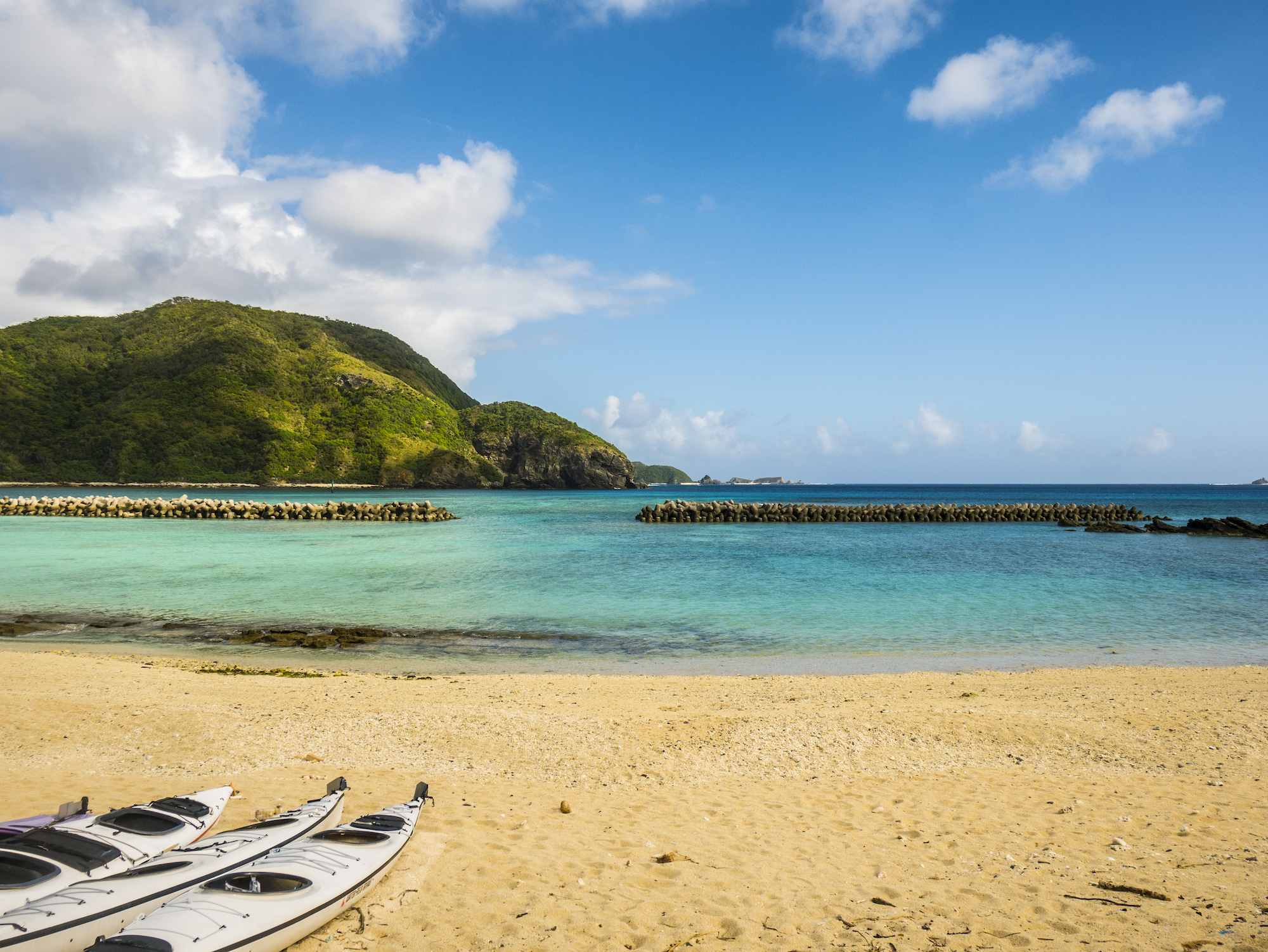 Caves
Ready for a break from Okinawa's sub-tropical heat? Set a course for one of the island's many caves, where temps are consistently around 21°C/70°F.  Some caves have historical significance, and you may see memorials nearby. Others, such as Blue Cave (near Cape Maeda) are snorkeling destinations.
Gyokusendo Cave (inside Okinawa World) is the most visited and most developed cave in Okinawa. The 1km/.6 mile path has guardrails and is tastefully lit to highlight the many formations.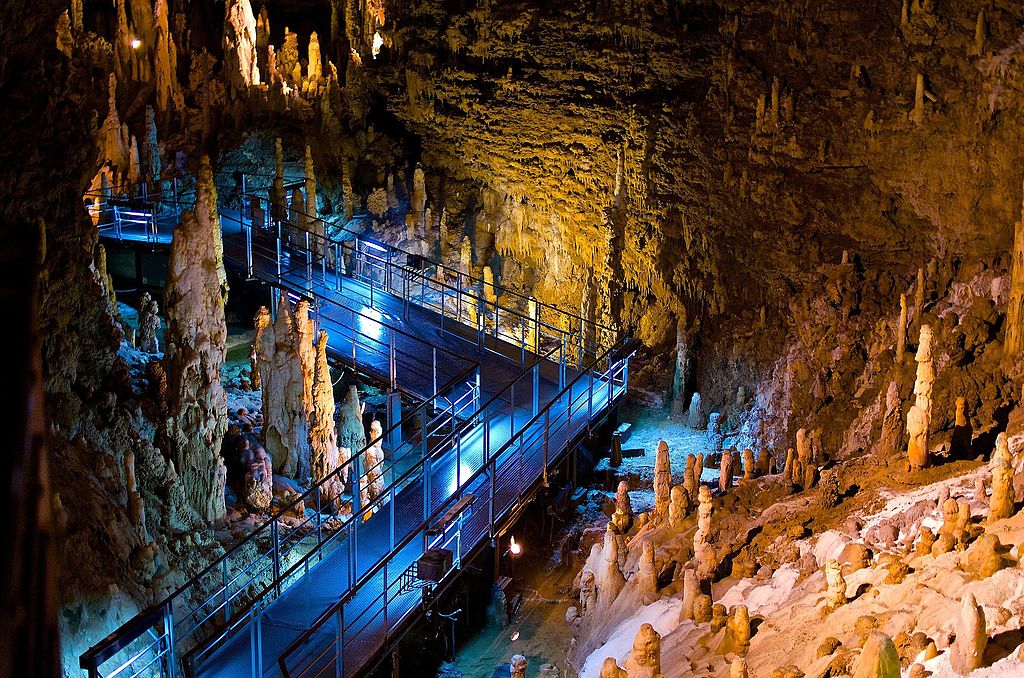 Waterfall Hikes
Hiji Waterfall – Yambaru
Hiji waterfall is an easy-to-moderate hike with a beautiful reward at the end. From the gate, it's a 1.5 km/1 mile hike to the falls (about 40 minutes one-way) on a well-maintained trail (with some stairs). Bring insect repellent and your camera.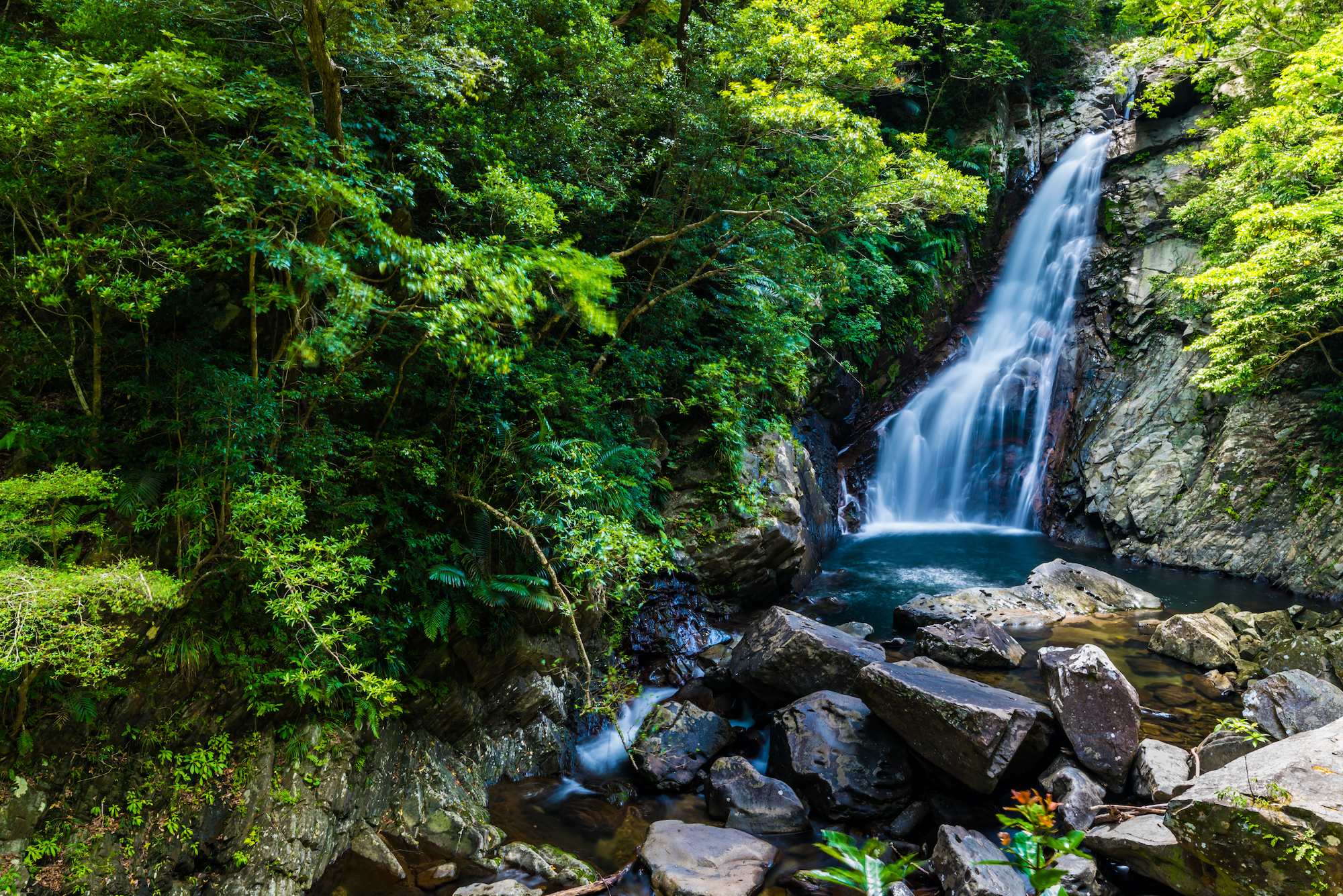 Ta-Taki Waterfall – Tsuha
The journey to Ta-Taki falls includes river trekking, rope swinging and breathtaking scenery. This hike is recommended for people in good physical shape who enjoy a little adventure. Bring bug spray and wear water shoes (not flip flops or hiking boots) as you'll literally walk through the river and over boulders. Read more about the Ta-Taki waterfall hike.
Learn more about scuba diving in Okinawa. When you're ready to book, contact your local PADI Dive Center or Resort or PADI Travel™ to plan your next diving holiday.