Under the Surface is a non-profit organization that provides a place for Canadian veterans RCMP, police, fire, and paramedics to recover through diving.
For the woman, and man, behind the organization, it was an idea that hit close to home.
"I feel like everything I have accomplished so far in my life has led me to create Under the Surface," says Natalka MacKay, the co-founder.
That list of accomplishments is impressive. Natalka has worked as a paramedic, an adult educator in advanced cardiac and pediatric life support, CPR and First Aid. She's also traveled the world as a diver and earned her PADI and HSA (Handicapped Scuba Association) Instructor certifications.
"My passion for scuba diving and helping people, along with having the medical knowledge to easily adapt and accommodate for those with mental and physical injuries, as well as being a family transitioning out of the military ourselves, made the idea of starting Under the Surface attainable," she says.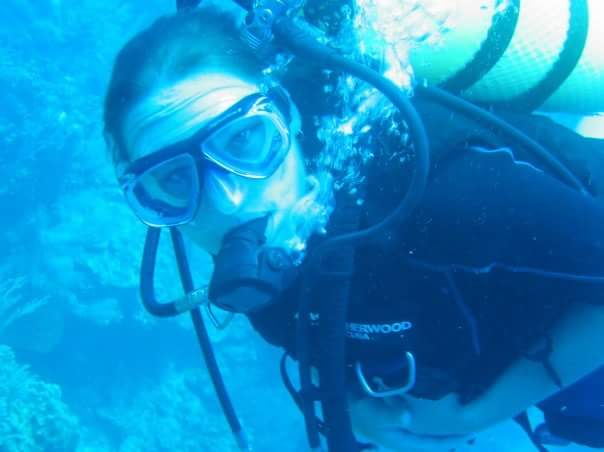 Natalka's husband, Bob, is a Canadian Military Veteran and understands the experience first-hand.
"I suffer from PTSD complicated by chronic back pain," he says. "My first dive experience was with Natalka after I had returned home from an especially difficult tour in Afghanistan working as a front-line medic. After scuba diving, nightmares of terror, death, and destruction transformed into dreams about fish and the incredible feeling of buoyancy."
It wasn't just his mental state that was starting to heal. He noticed physical changes, too.
"My need for pain relief was decreased considerably for weeks. I felt like a new person," he says. "The transition process from the military can be difficult, and those difficulties can be compounded by injuries."
MacKay also credits diving to providing veterans with a sense of place.
"During the transition process, many veterans feel a distinct sense of loss," he says. "Veterans were once an integral piece of a team. Their skill set was needed, but after release, many find it hard to find the same level of success. Realizing a first success post-military can be elusive because the accustomed support system in the military is no longer available. Through Under the Surface, we can help them have the success of learning a new and technical skill like diving. One success can lead to increased confidence and a desire to increase their own capacity."
But the program isn't just about helping those with mental and physical needs. It's also about the family members.
"Underwater, we are all equal," Natalka says. "Scuba diving provides an opportunity to explore new possibilities and builds a sense of identity that can lead to personal growth and a healthy lifestyle which many veterans can find difficult after being medically discharged from the military. Having a support person on this journey, whether it be a spouse, child or friend will create bonds, memories, and skills that focus on abilities, not disabilities."
Bob also stresses the importance of family to the program.
"I really want this to be about the whole family unit," he says. "It is crucial to understand that mental health is dependent on having a support system in place. Scuba diving can offer a physical activity inclusive to all ages, genders and physical abilities. This is an inclusive sport that can be used to create lasting and powerful new memories and attitudes for the entire family."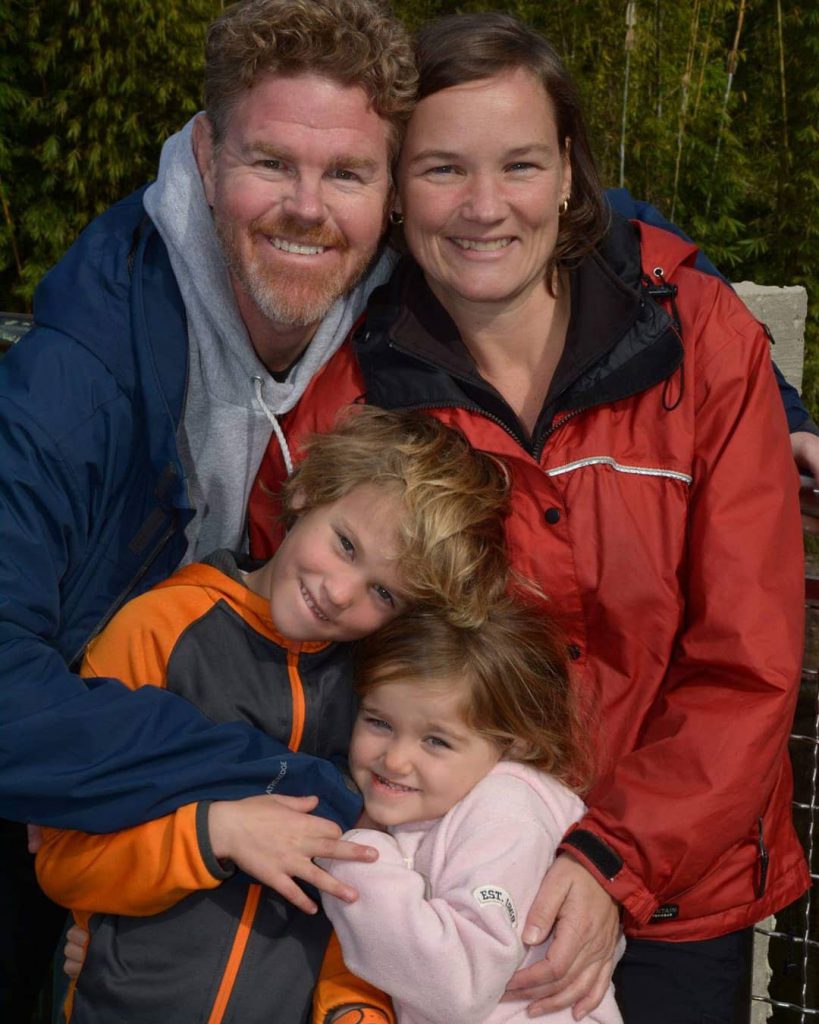 And they've already received some impressive feedback.
"We've gotten over 20 emails from Canadian military veterans all over the country that want to learn how to scuba dive and a dozen emails from already certified divers wanting to help and be involved once we get started," Natalka says. "It's a challenge knowing so many are waiting to experience the benefits of scuba diving while we wait for sufficient funding."
With a growing enthusiasm behind the project, it was never a question of if the program would work, but about how to get the funds so they could get started. When the MacKays first founded Under the Surface in 2018, Natalka reached out to other organizations for advice, and they all told her the same thing: Be patient.
"There are many sponsorships and grants that need an organization to have a program up and running for at least a year before you can apply," she says. "This is frustrating because to be taken seriously you need to get started but to get started you need money! We are hopeful that once Canadians and others hear about our program, we will raise enough money to cover the entire cost of certification and travel for our participants."
Their work hasn't gone unnoticed. The Women Divers Hall of Fame and PADI recently honored Natalka with the PADI 4 Change Health and Wellness Grant. And the MacKays plan to make the most out of those funds.
"I'm going to become a PADI Adaptive Techniques Specialty Instructor, as this will allow me to train volunteers with Under the Surface as PADI Adaptive Support Divers," she says. "I will also become a Project Aware Specialty Instructor so that each participant will be taught the importance of giving back by learning about ocean conservation and clean up. I also hope to have the opportunity to take the new PADI Psychological Diver Specialty course to give me further insight into the psychology of scuba diving and research."
In addition to building a stronger foundation for her students, Under the Surface will offer specialized gear for their divers with disabilities.
"The equipment grant will be used towards the purchase of webbed gloves, ankle weights, and protective or adaptive gear to aid in making the experience safe and comfortable for those with physical injuries," Natalka says.
And they only plan to grow from there.
"Since Under the Surface is just getting started, I hope that research opportunities into the therapeutic benefits of scuba diving may result in partnerships that can bring more information and insight into how scuba diving can be an effective form of rehabilitation therapy for PTSD and chronic pain," she says.
For more on Under the Surface, visit their website. They also have fundraising initiatives that include Sponsor a Veteran, GoFundMe and Flipgive campaigns.