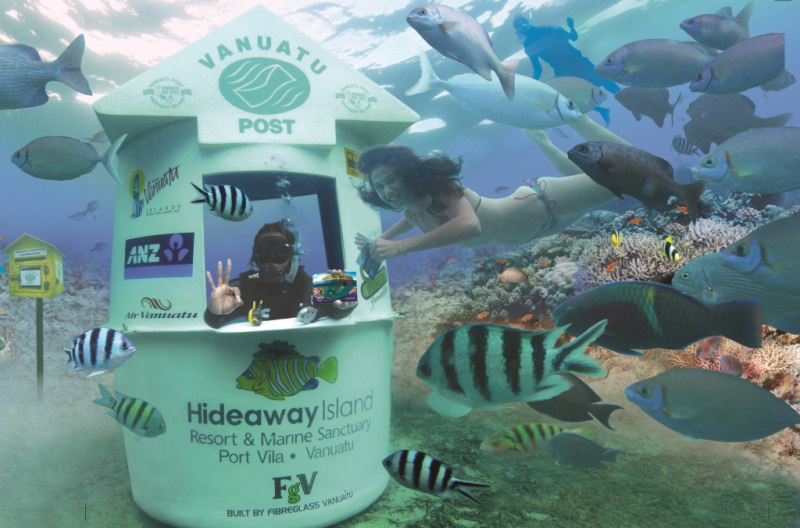 Here's a unique souvenier idea: a postcard from the Vanuatu Underwater Post Office. Yes, you read that correctly.
Located in approximately three meters / nine feet of water, this special post office has been operational since March 2003 and welcomed an estimated 100,00 visitors. Divers and snorkelers purchase special waterproof postcards on shore, and swim them out to the underwater post office to be processed and mailed.
The "office" is 50 meters / 150 feet from shore, a flag above the water line shows helps divers know where to swim. A Vanuatu Post diver spends an hour per day cancelling each piece of mail with a special embossing device. Both domestic and international mail is accepted.
Most divers visit Vanuatu to dive the SS President Coolidge (video), but after that deep dive, why not a short fun dive to the underwater post office? If you're ready to book your trip, get your address book together and check out our list of PADI Dive Centers in Vanuatu.
If you can't make it to Vanuatu, you can find other underwater-themed postal destinations in Japan, Malaysia, St Thomas and the Bahamas. Additional online research uncovered there is also one in Risør Norway.