The underwater world is a fascinating and mysterious place, full of incredible creatures and stunning natural features. And for many people, pushing the limits of what's possible underwater is a thrilling challenge. From diving deeper than anyone has gone before to swimming longer distances or holding their breath for incredible amounts of time, the pursuit of underwater world records has captivated adventurers and athletes for decades.
In this blog post, we'll explore some of the most impressive and awe-inspiring underwater world records ever achieved. Let's dive in and take a closer look at the people who have dedicated their lives to exploring the depths.
---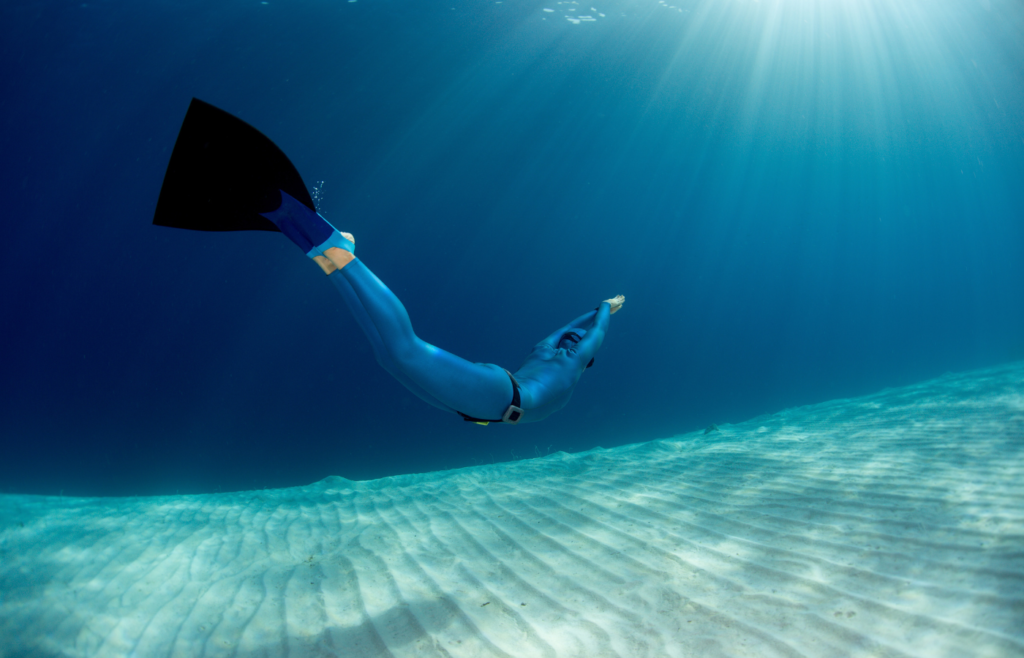 Longest Distance Swam Underwater with One Breath using Fins (open water, male)
The newest male record for the longest underwater swim on one breath using fins was set by Danish freediver Stig Severinsen. Severinsen swam 202 meters (662.73 feet) underwater on a single breath in La Paz, Baja California Sur, Mexico. Stig's effort surpassed the previous record by an impressive 25 meters (82 feet), which was set by Carlos Coste (Venezuela) on the 9th September 2016.
Stig wanted to attempt this record to inspire children and to raise awareness to protect our ocean, including the wildlife that lives there.
Longest Distance Swam Underwater with One Breath using Fins (open water, female)
Veronika Kravtcova, from Russia, currently holds the world record for the longest underwater swim on one breath using fins (female). She swam a total of 160 meters (524 feet) underwater in Porto Koufo, Halkidiki, Greece, on 3 September 2017.
---
 Longest Time Breath Held Voluntarily (static, male)
A 56-year-old freediver, Budimir Šobat, holds the world record for longest breath hold (male). Šobat held his breath with a staggering time of 24 minutes 37.36 seconds, lying face down in a swimming pool. He surpassed the previous world record by 34 seconds, which is a long time when you're not breathing!
Longest Time Breath Held Voluntarily (static, female)
Professional freediver, Karoline Mariechen Meyer, holds the world record for longest breath hold (female). This record took place at the Racer Academy swimming pool in Florianopolis, Brazil. Karoline trained for four months and ended up holding her breath for a total of 18 minutes 32.59 seconds.
---
Deepest Pool in the World
The deepest pool in the world is Deep Dive Dubai. With an amazing depth of 60 meters (196 feet), the pool has stolen the record from Poland's Deepspot, which has a depth of over 45 meters (148 feet). Deep Dive Dubai is filled with 14 million liters of freshwater, and the temperature of the water is maintained at 30ºC (86ºF). This pool is an underwater dream, allowing divers to enjoy different habitats and practice their skills. Be sure to check out the video above to see all of unbelievable features this pool has!
---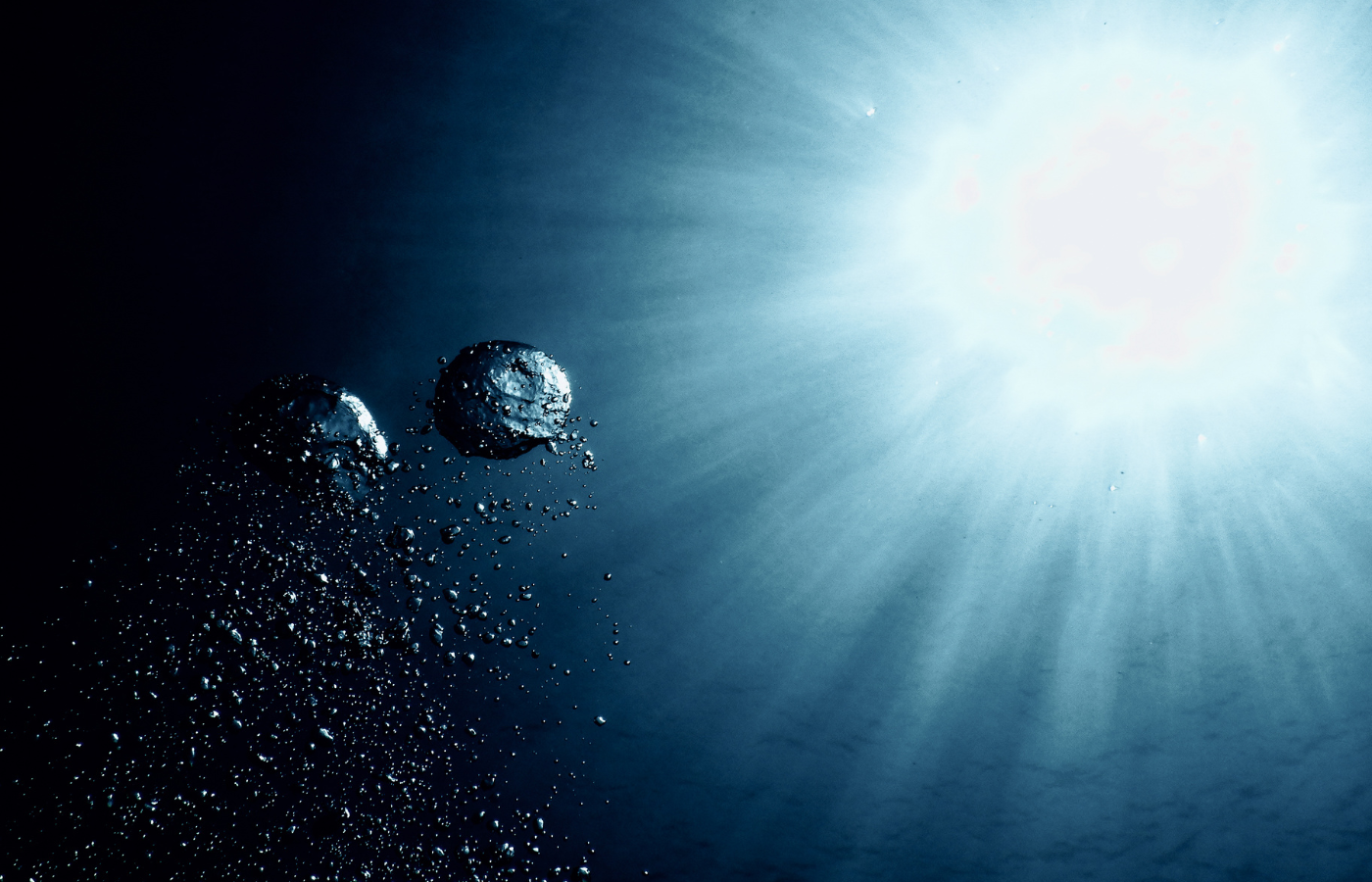 Deepest Scuba Dive – Male
PADI® Instructor Ahmed Gabr holds the world record for deepest scuba dive. Gabr trained for four years before the attempt, which culminated in a dive to 332.35 meters (1090 feet). "I wanted to satisfy my curiosity of how deep the human body can go, I was researching in books and on the internet but still never had the absolute answer so I figured out the best way to find the answer is to try it myself," said Gabr.
The descent took 14 minutes, but Gabr's return trip took just under 14 hours. He added, "I had a baby oceanic white tip shark as company for 6 hours. I think he wanted to say congratulations."
The previous world record was set in 2005 when Nuno Gomes of South Africa dove to 318.21 meters (1044 feet).
Deepest Scuba Dive – Female
Karen Van Den Oever holds the world record for deepest scuba dive (female). Van Den Oever dove to 246.56 meters (809 feet) in Boesmansgat Cave, Northern Cape, South Africa, on 27 October 2022. This exceeds the previous women's deep diving record of 221 meters (725 feet) set by Verna van Schaik in 2004.
The duration of the dive lasted 8 hours and 11 minutes of which 14 minutes and 50 seconds were spent descending.
---
Longest Underwater Live Broadcast
Stu Tolan of New Zealand broke the world record for longest underwater live broadcast in May 2017. This broadcast took place at the aquarium in Atlantis, The Palm resort in Dubai, UAE. The Channel 4 radio host concluded the underwater broadcast after 5 hours, 25 minutes and 25 seconds. This successfully breaks the previous record by almost an hour.

---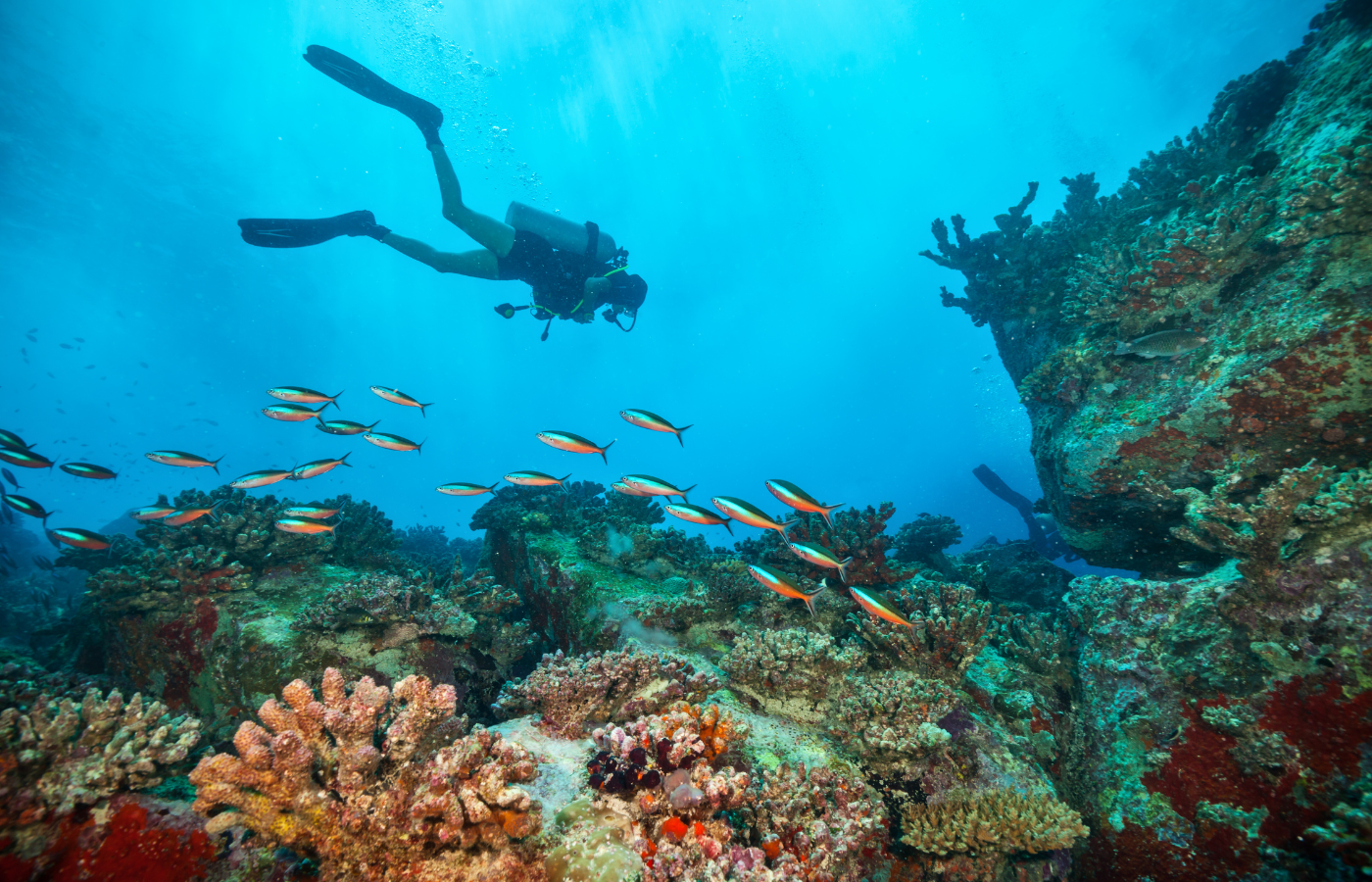 Scuba Diving in the Most Countries
PADI Pro Karin Sinniger dove her way into the record books in February 2013 alongside an ocean-swimming elephant. Her underwater experience took place in India, the 115th country where she had logged a dive, making her the world-record holder for scuba diving in the most countries.
---

Most Days Living Underwater
Roane State Biology professor and PADI Instructor Bruce Cantrell and adjunct professor Jessica Fain (a PADI Divemaster) set the world record for most days lived underwater with 73 days and two hours in Jules' Undersea Lodge. This set the world record for living in a fixed underwater habitat. During their stay, the scientists hosted a series of weekly videos called Classroom Under the Sea.
---
Longest Chain of Divers in North America
Dixie Divers, a PADI Five Star IDC Center, holds the North American record for the longest underwater chain of scuba divers. They went well beyond the their own previous world record with 386 scuba divers in 2018!
Dixie Divers' passion for attempting Guinness World Record titles is evident, and it brings together both the local and global dive community. This is truly an outstanding accomplishment for the entire industry, and we are thrilled for all those who contributed to this success.
---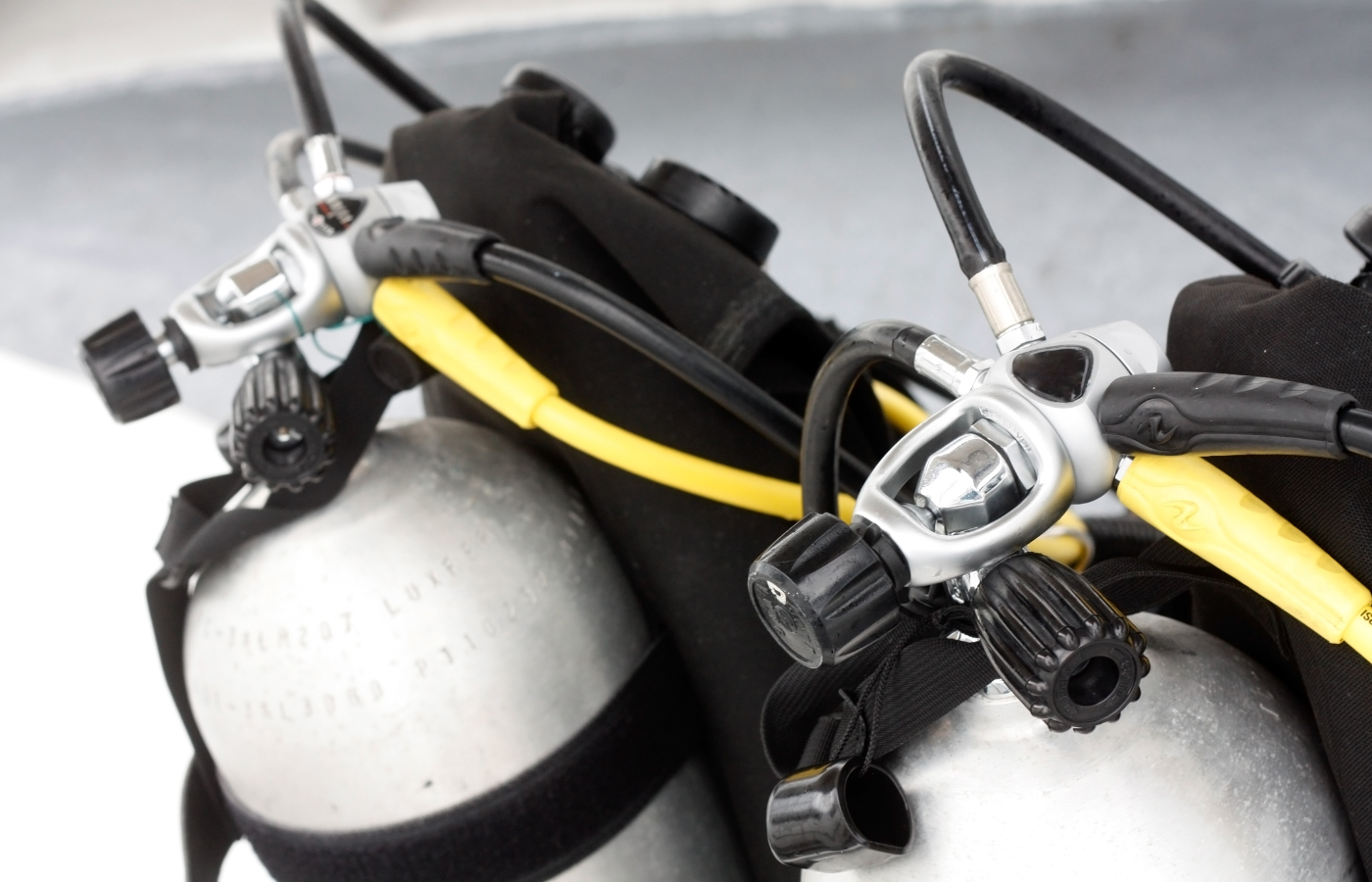 Extend Your Personal Records
To extend your personal records for depth or time spent underwater, contact your local PADI Dive Center or Resort and ask about the Deep Diver and Enriched Air Diver specialties. If you're keen to break Karin Singer's record for scuba diving in 100+ countries, check out PADI Travel to book your next adventure.