Diving with whale sharks? Where!?
Are you someone who would jump at any opportunity to dive with whale sharks? Or maybe you have already had the chance to see these gentle giants under the water but want to see them again? It's no surprise why divers love these amazing creatures and continue to search for destinations that have regular sightings. Preferring warmer waters, whale sharks can be found all year round throughout Thailand.
Koh Tao
The tropical island of Koh Tao is famously known for its incredible diving, white sand beaches and fun lifestyle but did you know that you can also dive with whale sharks here? With sightings all year round, you might be lucky enough to spot a whale shark in the waters surrounding the island. Throughout the year you can also find these beautiful marine animals swimming around Chumphon Pinnacle, South-West Pinnacle and Shark Island, three dive sites nearby. Once you cross off seeing these harmless giants under the water, you can then enjoy the rest of Koh Tao's world famous dive sites, culture and picturesque landscape.
Chumphon
Chumphon is an increasing popular diving region that is home to vibrant coral reefs but also to the occasional whale shark. Whale sharks have been sighted from the months of April to July at Him Pae, Him Lak Ngam and the HTMS Prab wreck dive sites. Chumphon is located on the mainland, about 463 km/287 miles south of Bangkok. There is ferry access from here including to Koh Tao, Koh Phangan and Koh Samui.
The Similan Islands
Haven't heard of the Similan Islands in Thailand? The Similan Islands are located off the west coast of Thailand around 50km/31 miles from West Khao Lak. This hidden island gem is surrounded by white sand beaches, crystal blue waters and incredible tropical marine animals – a divers dream destination. Whale sharks can be spotted between the months of February and April. However, incredible marine animals can be found all year round including barracuda, jackfish, cuttlefish, snapper and so much more.
Koh Phangan
Located between the islands of Koh Samui and Koh Tao, Koh Phangan is a must-visit island. Known for its regular whale shark sightings year round and incredible dive sites, you won't want to miss visiting this beautiful island. Whale shark sightings are common at Koh Phangan's main dive site, Sail Rock. While whale sharks don't venture into shallower dive sites, they can be found year round at deeper sites near the island.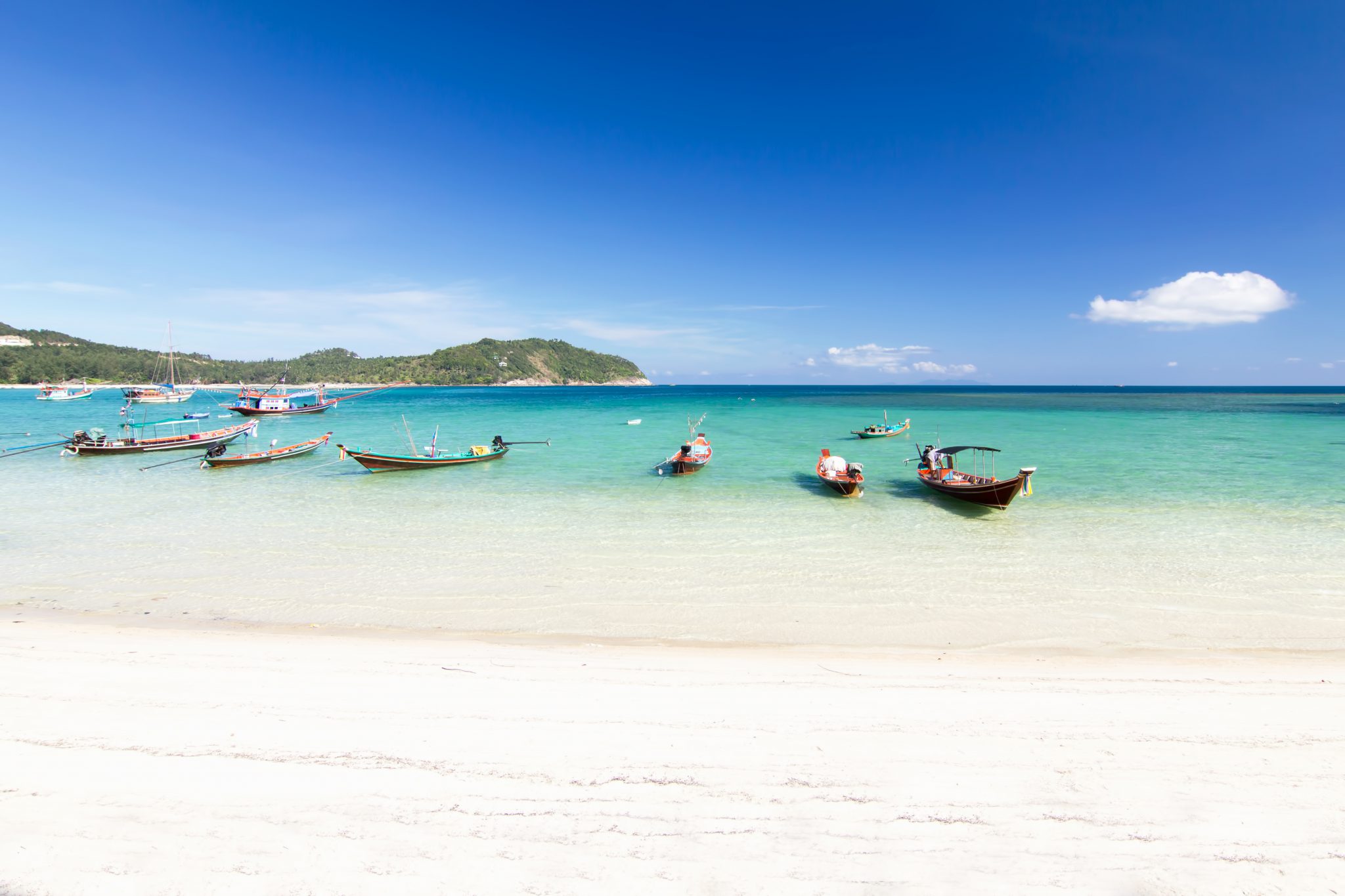 Koh Lanta
Are you looking for the perfect destination to unwind, relax and dive with whale sharks? Then Koh Lanta is perfect for you. From the months of November to April you can spot whale sharks at nearby dive sites. Hin Daeng or Muang, is a dive site favoured by many divers for its beautiful red soft corals and unique marine life sightings – that includes whale sharks!
Koh Samui
If you're interested in relaxing around your hotel and taking the occasional dive trip, then Koh Samui might be for you. While there are some shore dives available around Koh Samui, most PADI Dive Shops will take you by boat to some incredible dive sites off the nearby islands. During the months from March to October, you're more likely to spot some of these local beauties.
Koh Phi Phi
Known for its clear blue water and relaxed island lifestyle, Koh Phi Phi is a popular holiday destination amongst tourists and for good reason. If you're staying in or around Phuket or Ao Nang Krabi, then day trips can also be organised to both Koh Phi Phi and its surrounding dive sites. The island is surrounded by a national marine park consisting of soft corals, limestone walls and diverse marine life species. Among these diverse marine life species are whale sharks. These unique marine animals have been spotted in the surrounding waters such as Hin Daeng/Muang, from January to April.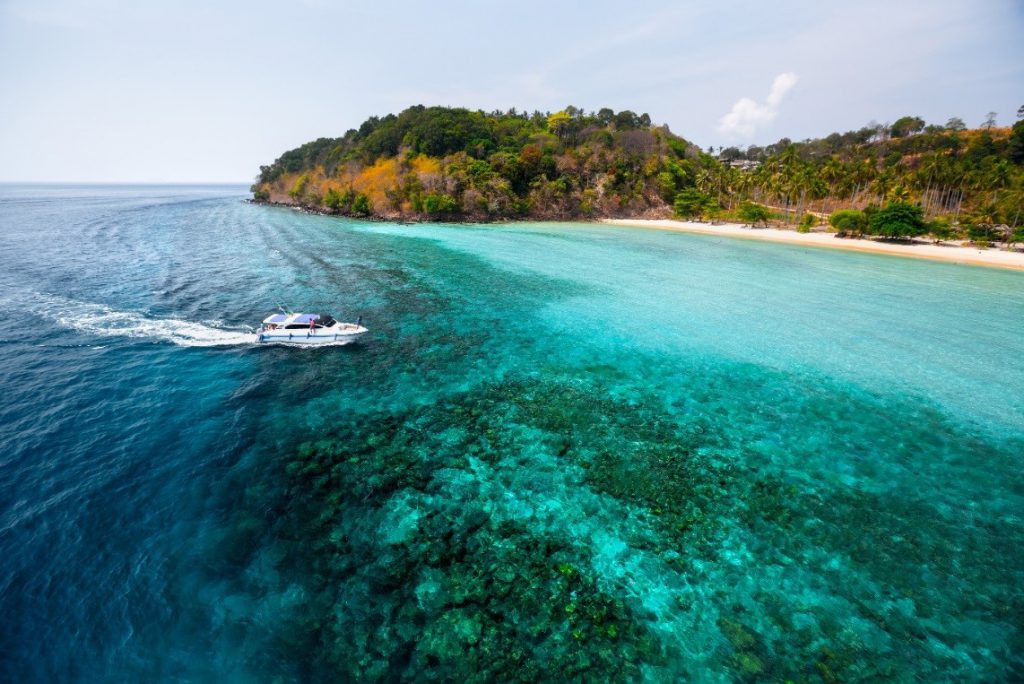 Koh Chang
Koh Chang, meaning Elephant Island, is home to beautiful white sand beaches and even more unbelievable dive sites. With more than 30 dive sites to explore, you can dive historic wrecks, colourful coral reefs and see many diverse marine life species. Although whale shark sightings here are possible all year round, the most likely sightings are in March and April.
Thailand is the perfect destination to dive, relax and spot whale sharks all year round. Locate a PADI Dive Shop in Thailand and cross off these gentle giants from your marine life bucket list!