Written by By Martina Alvarez
Visiting the underwater world with its deep blue color, its silence, its freshness, clarity and face-to-face meetings with incredible marine life, is the desire that all of us bubble lovers share, yet one we cannot fulfill if we have to stay at home.
If you truly love the ocean as much as we do, you can find comfort in the fact that it's finally having the chance to breathe. Now that the world has closed its doors to business, there is less consumption and therefore gratefully less pollution.
As divers we can also support this moment of ocean peace and health from inside our homes. But how? We can make small actions and sustainable decisions that can change the destiny of our ocean. This period of time when we are  indoors can be the seed of change to protect the great big blue universe that we all love and that we all need to survive.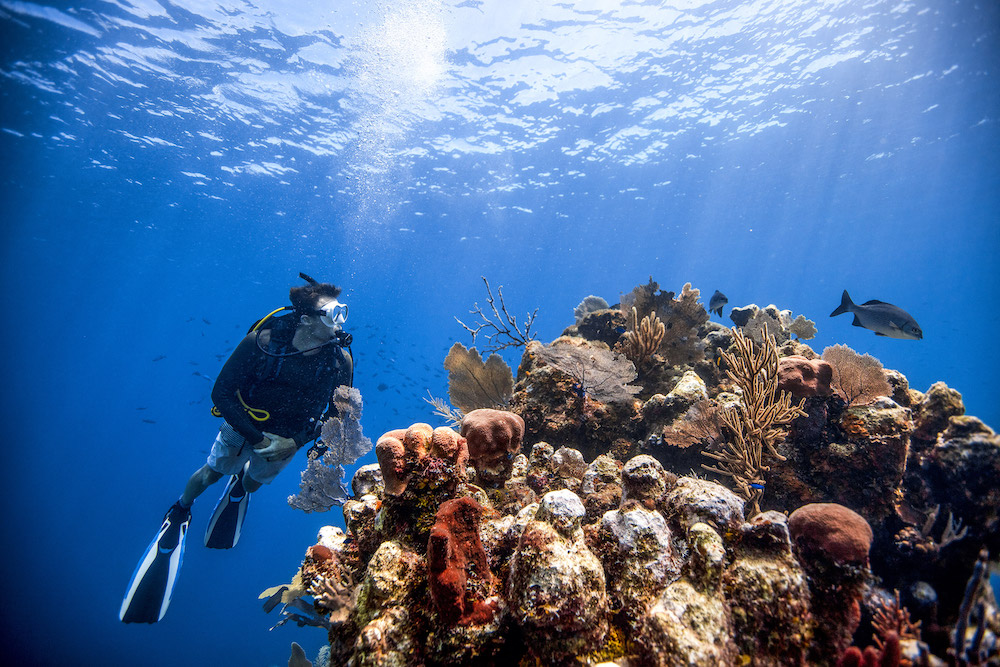 Be a part of that change with these 10 easy and simple ideas that will help save the ocean.
Use your leisure time to inform yourself.
If Netflix is one of your favorite pastimes, you can add underwater documentaries to your watchlist to educate yourself from home. Here are some suggestions:
Chasing Coral: A documentary that explains the coral bleaching phenomenon due to global warming.
Mission Blue: This environmental film created by the well-known oceanographer Sylvia Earle's non-profit organization talks about the importance of having a healthy ocean and caring for our reefs.
A Plastic Ocean: A journalistic and scientific investigation into the causes and consequences of marine debris and an exhibition of possible solutions.
Follow Instagram accounts that inspire you to take action.
Having more free time than we normally do inevitably leads us to be more active on social networks. Why not follow Instagram accounts that inspire us to learn more about the sea?
Here are three recommendations:
@Mitty : Recognized photographer and environmentalist Cristina Mittermeier shares stories and data about the ocean to raise awareness and inform all those who are interested about it.
@BrinkleyDavies:  This young freediver and environmentalist is very active on social media to share her most amazing encounters with marine life and increase awareness for wildlife protection.
@Plasticfreemermaid:  Nature-lover, Kate Nelson, has lived a single-use plastic-free lifestyle for an entire decade. She uses her Instagram account as a platform to share her journey and advice on how to live a "zero waste" life.
Use "eco friendly" detergent to wash your clothes.
When you wash your clothes, make sure that the detergent you use does not contaminate the ocean.  You can learn how to make your own with natural products like baking soda. This video does a great job explaining how!
Another way you can help protect the ocean when it comes to laundry day is by reducing the number of microfibers that get flushed through your washing machine with a microfiber catching tool like the Cora Ball or Guppyfriend.
Go bagless!
When you go to the supermarket, remember to always carry enough reusable bags so you don't get forced into using single-use plastic bags.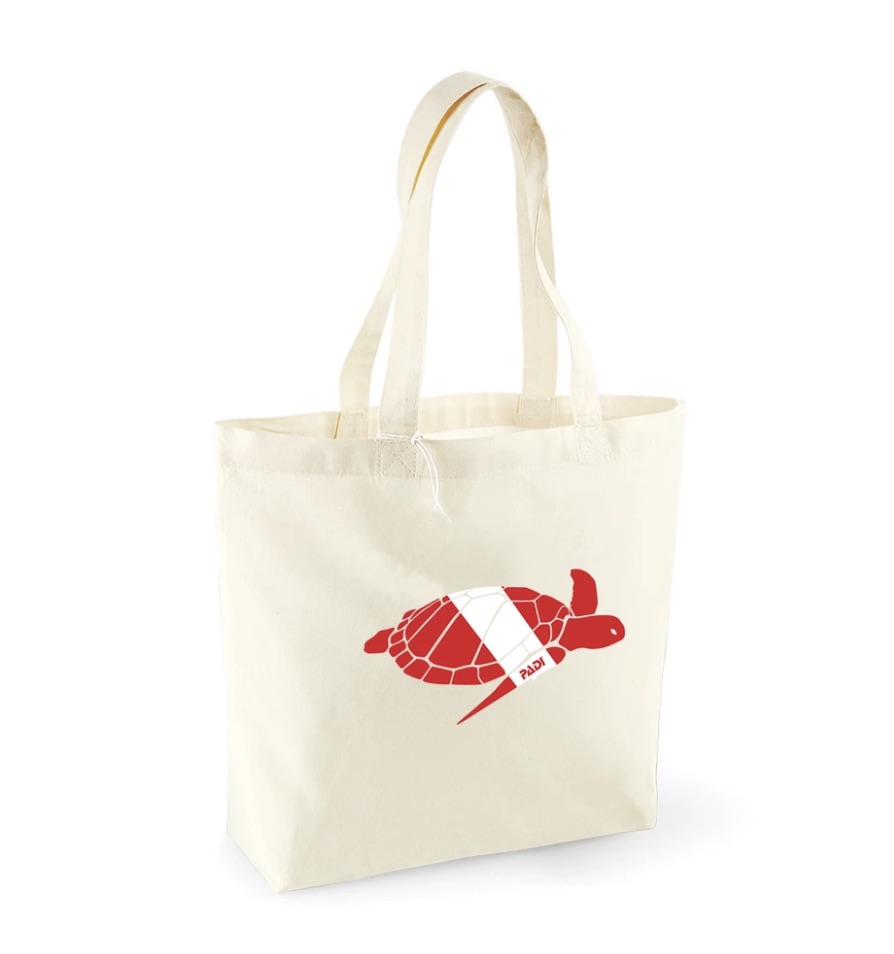 Time to reuse what you have. 
If you have any single-use plastic containers such as bottles or repositories where food came from, giving them another use could be the best way to make sure they don't end up at sea. Turning them into pots for plants is a great option. You just need a little soil, some seeds and get to work!
Keep your carbon footprint in mind and decrease your energy consumption.
Reduce the effects of climate change on the ocean by being aware of the energy you use at home. Start by swapping light bulbs in your home with energy-saving bulbs, decreasing the amount of hot water you use, swapping your air conditioning for a fan, remembering to close your fridge whenever you're not using it, and turning off and disconnecting appliances you don't need.
Support organizations that protect the oceans.
Many institutes and organizations like Project AWARE, Mission Blue, and Lonely Whale are working hard to protect the sea and its marine life. Our time at home could be a great opportunity to contact them and offer some online volunteering work or even consider giving financial support if you can.
Recycling is the right thing to do.
You can use your indoor time familiarizing yourself with the recycling rules in the area where you live and taking the time to separate the garbage. It is never too late to start!
Make sustainable decisions when you choose seafood.
If you were planning to delight yourself with a nice plate of seafood tonight, try to consume only seasonal products that are healthy and come from a sustainable production process. By doing this, you are helping to reduce the demand for over-exploited species.
Communicate your love for the ocean!
We are living in a special time where we're online more than usual. This can be a great opportunity for you to share your passion and love for the sea by communicating why protecting it is so important. You can select your best diving photos and publish them to tell an ocean story, or give information that creates awareness about the underwater world. You never know who will read it or who you will inspire!
Interested in learning more? Check out what's being done currently to help save the ocean and how you can help.