The theme of World Water Day 2021 is: Valuing Water. This theme encompasses the environmental, social, and cultural value that water brings to people around the world. Celebrated globally on March 22nd, World Water Day is an opportunity to appreciate the many different ways that water benefits our lives. It's also an important time to recognize ways to safeguard water (freshwater and saltwater) for everyone.
"If there is magic on this planet, it is contained in water." – Loren Eiseley
Today, water is under extreme threat from pollution, increasing demands of industry, and the worsening impacts of climate change. PADI is on a mission to unite a billion torchbearers committed to seeking adventure and saving the ocean. We invite you to become a Torchbearer and join a community that cares deeply about healing our blue planet. Plus, here are 6 easy ways you can help improve water quality right now, to better protect this vital and magical resource: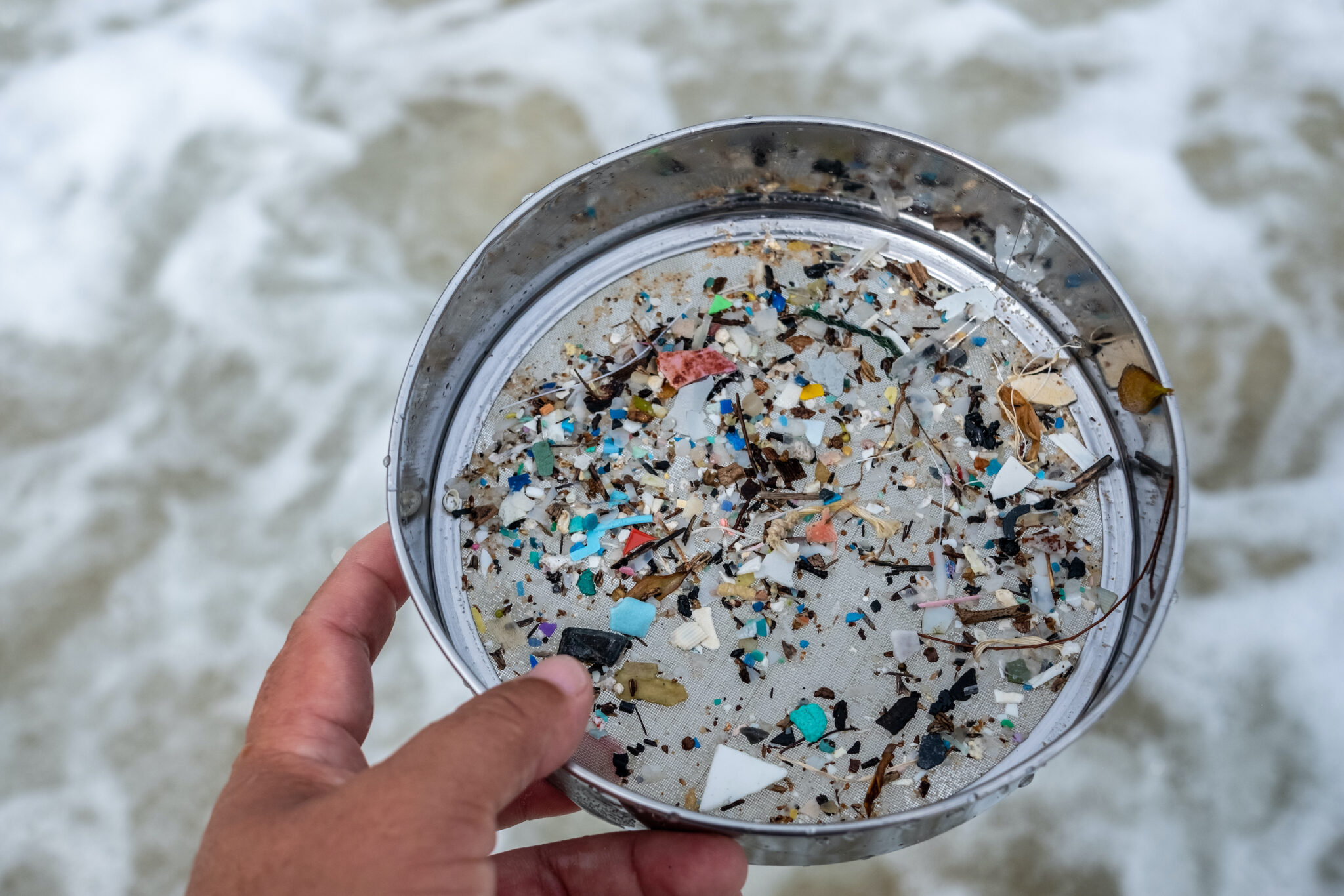 Keep Microplastics Out of Your Local Waterways on Laundry Day
Microplastics (teeny tiny pieces of plastic) have become a huge global issue polluting freshwater and saltwater waterways around the world. Scientists have found that washing clothes is one of the primary sources of microplastics that end up in the ocean. With every wash, plastic fibers shed from synthetic fabrics are making their way from washing machines into the water.
One way to keep plastic microfibers out of your local waterways is to incorporate clothing made from natural, non-synthetic materials into your wardrobe as much as possible. For whatever clothes, bedding, and towels you have that are made from synthetic materials – meet Cora Ball and Guppyfriend:
Cora Ball is a laundry ball inspired by coral. Just toss the Cora Ball into your washer before each cycle to collect and dispose of synthetic microfibers properly. Cora Balls are made from 100% recycled plastic and are 100% recyclable.
Guppyfriend is a washing bag developed by ocean-lovers inspired to find solutions to microfiber pollution. Just fill the Guppyfriend Washing Bag half-full with synthetic clothing, zip closed, and wash to collect and dispose of microfibers.
Do a Cleanup – Above or Below the Surface
One of the simplest ways to help waterways in your local area is to do a cleanup. Whether you choose to do a cleanup above or below the surface, you'll know that you're making a direct positive impact on the health of the environment around you. With most land-based debris eventually making its way to the water, picking up litter anywhere in your neighborhood is great. It doesn't matter how near or far you may be from a lake, river, or beach.
If you're venturing below the surface, don't let your dives go to waste – make #EveryDiveaSurveyDive with Dive Against Debris. Whether it's a designated cleanup dive or not, you can always improve the health of your local dive site by removing debris. Plus, now you can turn every underwater adventure into a cleanup with Trshbg. Each Trshbg is made from recycled materials. This streamlined and highly functional hip bag that allows every diver to be a Torchbearer for our blue planet.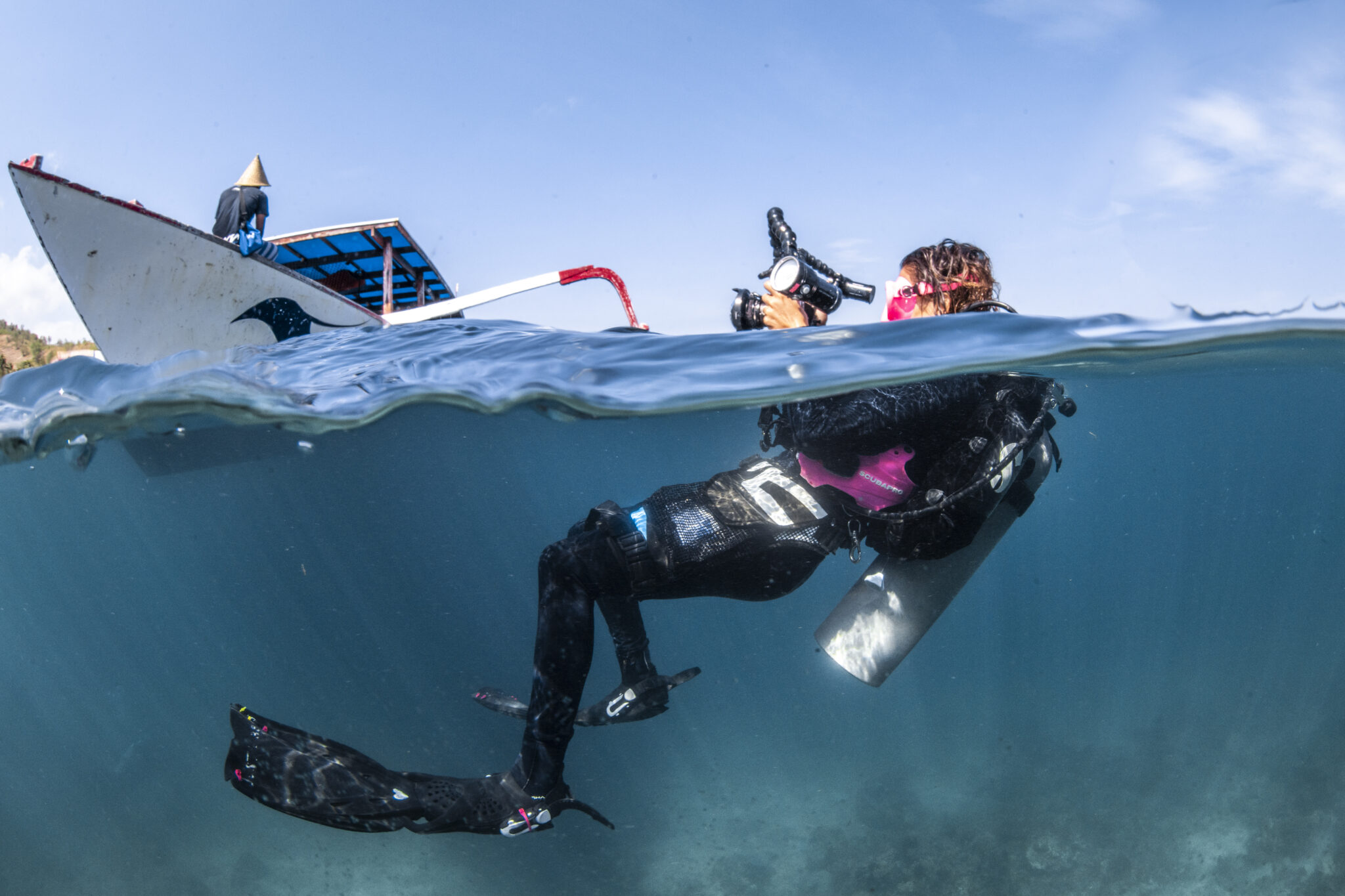 Help Fuel a Plastic Free Economy
Looking for a well designed reusable water bottle that also sustainably fuels a plastic free economy? Meet Ocean Bottle – the ultimate culmination of form, function, and hope: for our blue planet as well as for local communities. Ocean Bottles are made from stainless steel, upcycled ocean plastic, and BPA free bio-plastic. For every PADI X Ocean Bottle sold, 11.4 kilograms (25 pounds) of ocean-bound plastic is collected before it enters the ocean. That's equivalent to 1,000 plastic bottles!
What's more, all that recovered plastic waste is fueling social change for coastal communities in Indonesia, Philippines, Brazil, and Haiti. Ocean Bottle has teamed up with The Plastic Bank to pay above market rates to local plastic collectors and set up recycling infrastructure so that plastic can be collected, sold, and created into new products. Collectors receive digital tokens for their plastic waste to exchange for money, tuition, and healthcare – all via secure blockchain technology.
27% of sales from every PADI X Ocean Bottle go to The Plastic Bank. By purchasing, you're helping to revolutionize the world's recycling systems to create a regenerative, inclusive, and circular plastic economy.
Choose Travel Operators Focused on Sustainability
Planning your next dive trip? At PADI Travel, we believe that discovering the underwater realm and caring for the ocean environment go hand in hand. The Eco Travel Collection from PADI Travel features dive resorts and liveaboards around the world that champion sustainable practices on land and in the water, cultivate environmental awareness and education, empower local communities, and protect marine life.
Booking with these eco travel providers, you can rest assured that your choices are helping to achieve a healthy balance between humans and nature. To help ensure public health in a different way, in light of the ongoing global pandemic, make sure to check out our recommendations for responsible dive travel in the COVID era.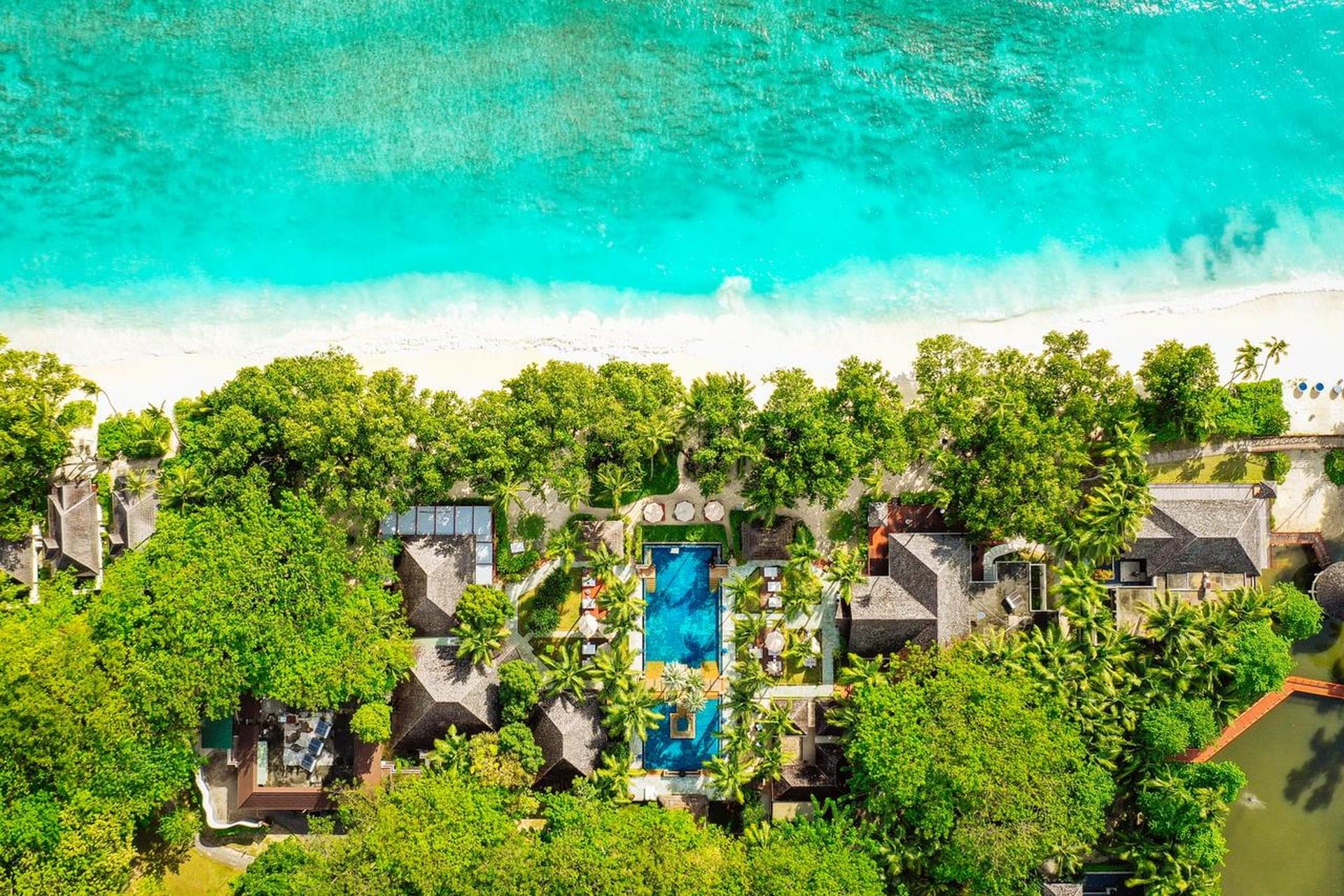 Incorporate Sustainability into Your Consumer Behavior
Making small changes on an individual level can collectively result in big change for our blue planet. Where possible, choose reusable, recyclable, and thoughtfully sourced products. Fueled by our shared passion for the underwater world, we've created an ocean-first marketplace that amplifies your ability to make a positive impact. PADI Gear offers the items you need – made out of materials that result in real change.
From face masks made of recycled ocean plastic, to rash guards made of retired fishing nets, to towels spun from ocean bound plastic – by consumers choosing these products we've removed more than 55,000 pounds of plastic from the ocean. It's an honor to offer thoughtfully curated products for those who love, value, and celebrate water.
Earn a Project AWARE Speciality Diver Certification
PADI Specialty courses authored by Project AWARE help divers lead action on marine debris prevention, shark and ray protection, and to make an overall positive difference for our blue planet. For more than 25 years Project AWARE has been uniting water enthusiasts across the globe. Earning one of these three Project AWARE Specialty certifications, you'll learn valuable information to help safeguard waterways you love:
Use the PADI Dive Shop Locator or the PADI Adventures App to connect with a dive shop and instructor to start your course. Make sure to use our COVID-19 Scuba Diving Status Map for the most up-to-date status on diving in your local area.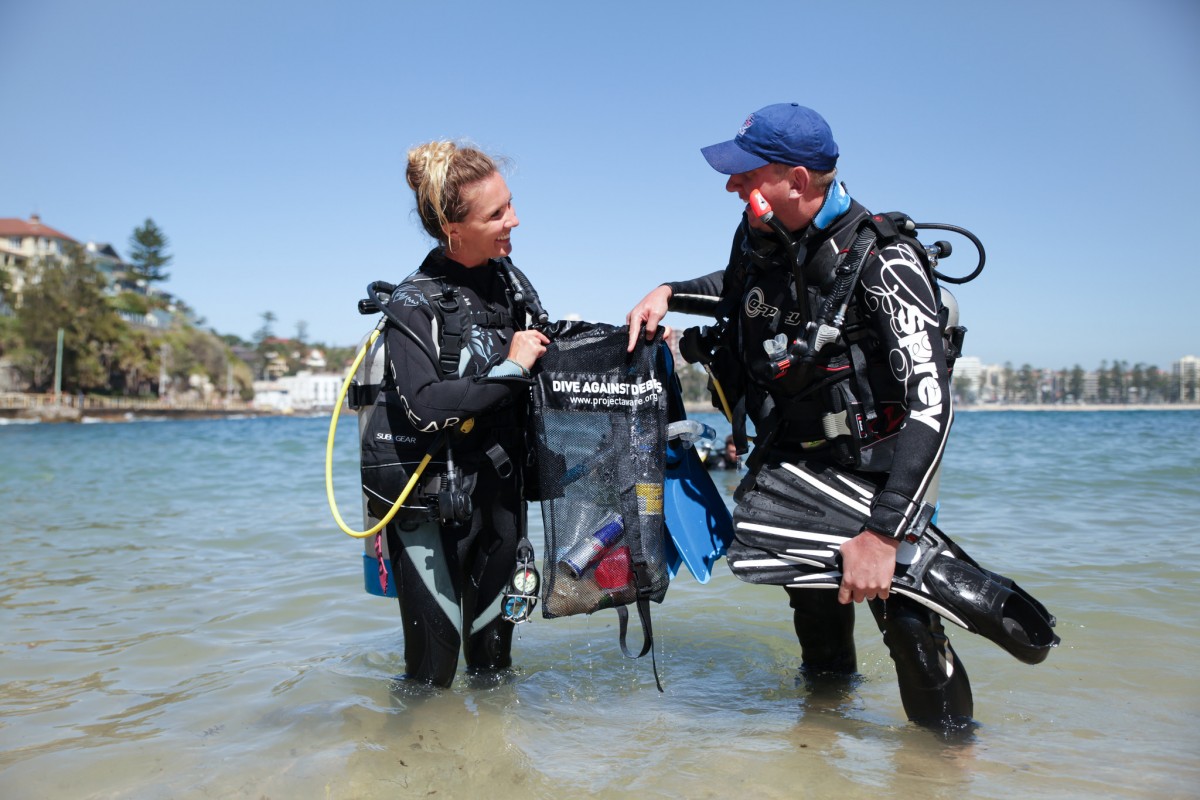 As we recognize World Water Day, we invite you to think about the value of water. How is clean water important to your family, your livelihood, your culture, your wellbeing, and your environment?
By celebrating all the different ways water benefits our lives, and incorporating some or all of the six tools detailed above, collectively we can value water properly and safeguard it effectively. Join us in living every day like it's World Water Day!