As the world grapples with the devastating effects of plastic pollution, marine degradation and climate change, one community in Southern California is taking matters into their own hands. For 41 years, the local dive community has come together for the Avalon Harbor Underwater Cleanup, an annual event that sees hundreds of divers scouring the harbor floor for debris. But this isn't just any cleanup effort – it's a shining example of environmental activism at its best.
---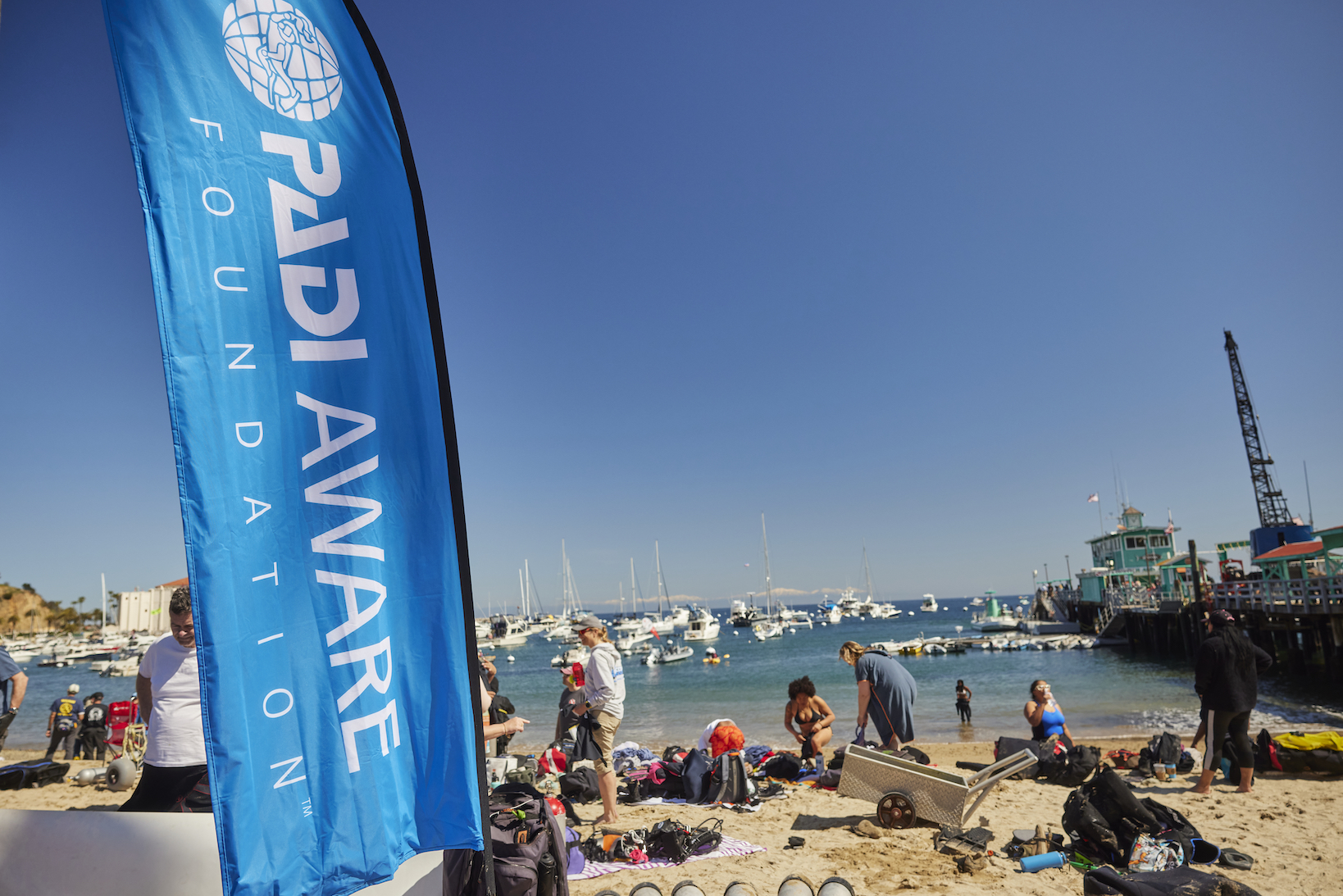 The Event Begins
It is the first of April, but this event is no joke. On this day, approximately two hundred and forty divers focus on gearing up and preparing to enter the water. The weather caters to them with a calm and clear day. It is the one time a year recreational divers can peek beneath the surface in this part of Catalina Island, during the annual Avalon Harbor Cleanup. But this isn't a fun dive; it's an environmental mission. The divers are diverse. New Open Water Divers and experienced instructors alike come together, focused, eager, and ready to protect this local treasure.
This year's annual Avalon Harbor Underwater Cleanup was co-hosted by Catalina Divers Supply and the Avalon Rotary Club Foundation. It was also supported by PADI, PADI AWARE, and Seiko. However, the event was started back in the 1970s by the local dive community in an effort to clean up Avalon Harbor. The Harbor is active, with boats docking and maneuvering throughout the day. The horseshoe shaped topography around the coast makes for a great refuge. It also makes for a debris haven.
Jill Boivin, the event chair for the previous 25 years, says, "It's like a wash bin. Stuff kind of gets trapped in there." But what began out of necessity, over the years, has become one of Southern California's most popular dive events. This year, an estimated 12 local dive shops cleaned three dive sites along the island's coast: Casino Point, Green Pier, and Steps Beach.
---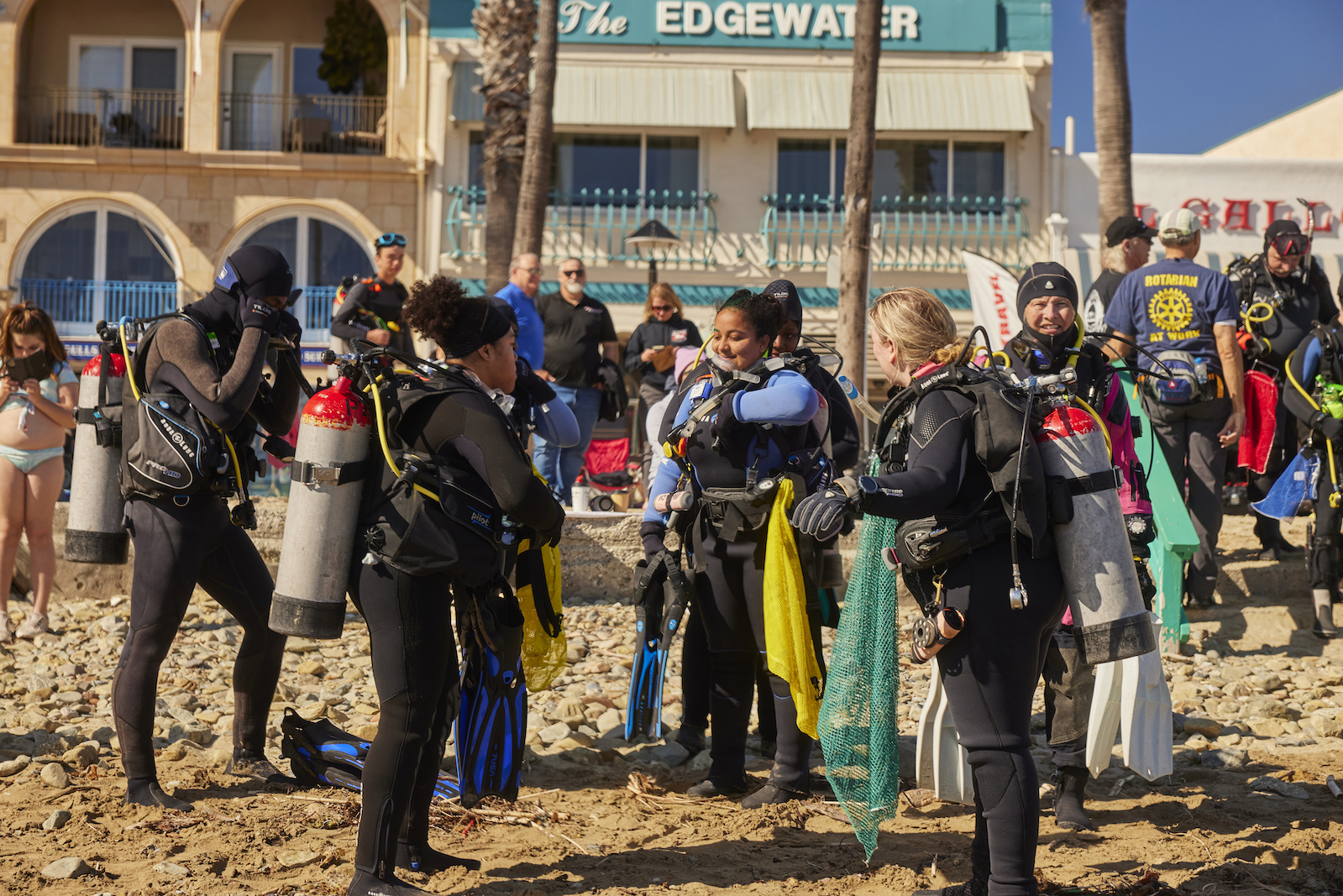 A Citizen Science Endeavor
The divers emerged from their dives with fishing lines, towels, electronic devices, food containers, plastic fragments, tires, and more. One diver even found a Thomas the Tank Engine toy. "Most of the debris removed comes from boat usage in the harbor," said Juanita Seino, PADI AWARE's America's Operations Coordinator. Boivin adds, "things fall off the boats, and items from storms and currents float into the harbor. It's not necessarily people being irresponsible and throwing things into the water."
Numerous volunteers, like Seino, sorted and logged the collected trash data into the PADI AWARE Dive Against Debris database. Lisa Beach, an independent PADI instructor, was among the volunteers. Accordingly, she helped sort the debris and freed entangled marine life, like crabs, sea snails, and a horn shark egg. Volunteers released all of the entangled marine life unharmed. "It's so empowering," said Beach, "to be a part of a community event that brings hundreds of divers to our small town every year to clean up the harbor – right next to the Casino Point Dive Park [Marine Protected Area] that we all love so much. The sheer volume of the debris removed every year is staggering and a great reminder to everyone to be more careful."
---
The Data Tells A Story
Divers removed 735 pieces of debris from the water, as shown by the data. Seino logged all the items into the PADI AWARE Dive Against Debris database. The Dive Against Debris website gives a visual breakdown of the cleanup. "When you log debris," says Jack Fishman, PADI AWARE Community and Campaigns Manager, "you not only take action for the ocean, or waters you love, by simply removing debris, but you also tell the story about what debris is found at that specific dive site… Each individual piece helps you understand what types of action need to be taken at those sites."
Furthermore, debris data can tell stories about ocean optimism. For example, we can see one such success story at the 41st Avalon Harbor Cleanup. "Plastic single-use items and fishing gear, lures, and line were minimal compared to last year," said Seino. "We found very little plastic, which means boat owners are more aware."
---
Marine Debris Affects Us All
The consequences of marine debris are significant, not only for marine life but also for human health. For example, the trash can entangle marine animals, damage their habitats, and be mistaken for food. As a result, the animals, like the whales and dolphins seen around Catalina, often suffer from injury, illness, and death.
A healthy ocean relies on an entangled network of healthy and diverse species. Humans currently negatively impact the ocean through nutrient runoff, ocean acidification, coral bleaching, overfishing, habitat loss, and more. Therefore, minimizing any negative impacts on the ocean, like removing debris, promotes a flourishing ocean ecosystem. Additionally, plastic pollution can lead to the accumulation of toxic chemicals, which enter the food chain and threaten human health. Accordingly, debris removal dives pass on environmental benefits to humanity.
Volunteers helped mitigate marine debris impacts and protected the harbor's ecosystem by participating in the Avalon Harbor Underwater Cleanup. Additionally, the proceeds from the event benefit the USC Hyperbaric Chamber, the Avalon Rotary Club Foundation, and Avalon Beautiful's Casino Dive Park improvement project.
Dive Against Debris is the largest underwater citizen science database and movement for marine debris. Seiko is Dive Against Debris' proud sponsor, allowing the PADI AWARE Foundation to share the Dive Against Debris data with NGOs, governments, and local communities to truly take local action for a global impact.
---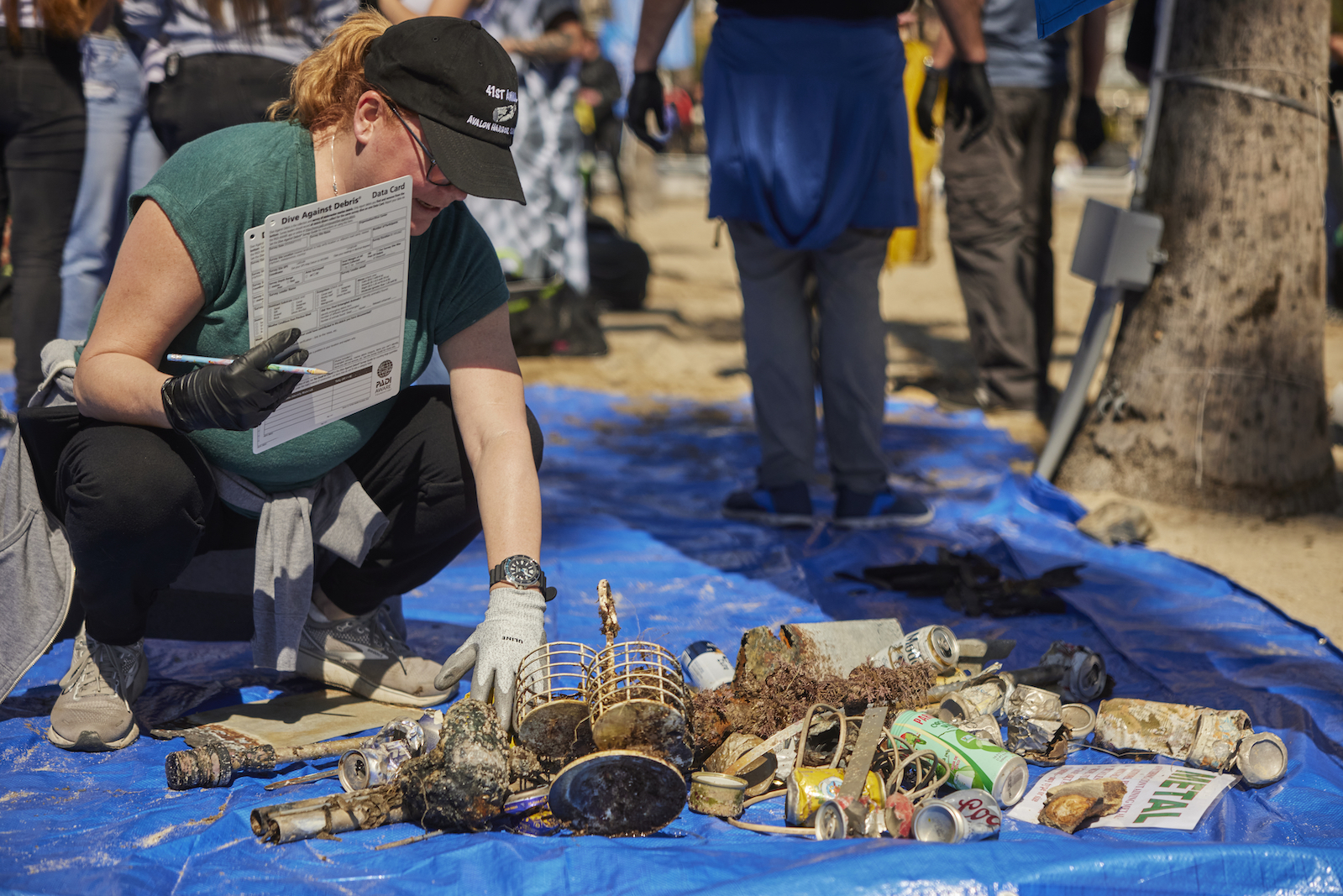 The success of the 41st Avalon Harbor Underwater Cleanup is a testament to the power of community action in protecting the environment. Through initiatives like these, we can positively impact our planet and ensure a healthy future for generations to come. You can join the movement by taking the Dive Against Debris course and making every dive a survey dive.
---
Learn More About Dive Against Debris