The heart of PADI AWARE Foundation™ marine debris program since 2011, Dive Against Debris® has advanced groundbreaking marine research, producing two scientific publications mapping the global state of marine debris. Join the largest movement for marine debris on the planet. Grab your mesh bag and data slate – and make #EveryDiveaSurveyDive!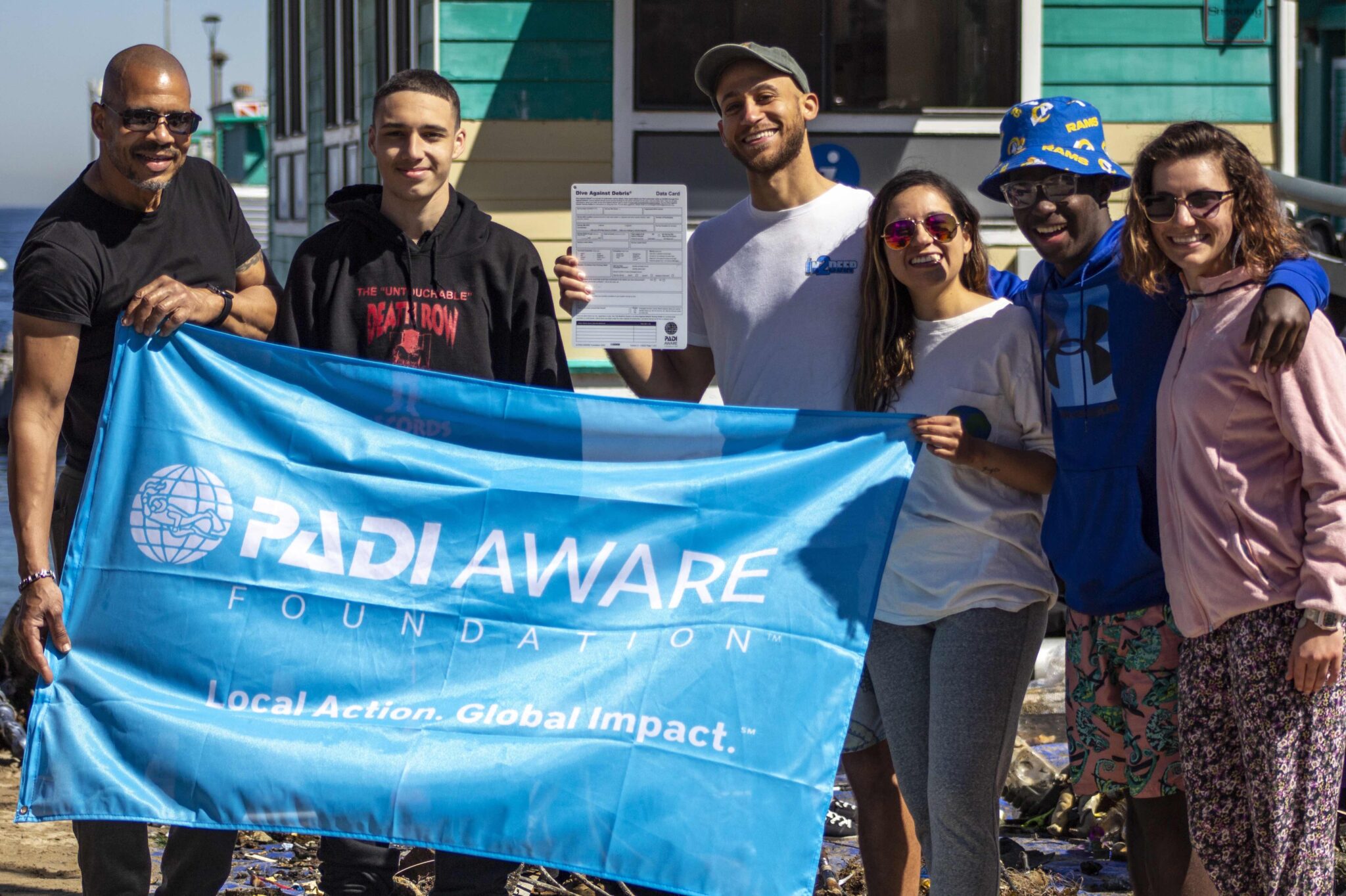 What is Dive Against Debris? 
Dive Against Debris® is PADI AWARE Foundation's flagship citizen-science program, empowering scuba divers to remove marine debris from underwater (both in fresh and salt water), to report data on the types, quantities, and locations of rubbish collected.
As the only underwater debris data collection program of its kind, Dive Against Debris both improves the health of ocean ecosystems through local action and provides valuable information about underwater debris to help inform policy change for global impact.
What issue is it tackling?
It is thought that ~70% of all debris and ~94% of plastics entering the ocean sink to the seafloor. However, there have been gaps in this data regarding seafloor marine debris – a gap that scuba divers are perfectly positioned to fill! See PADI AWARE's Marine Debris page for more information.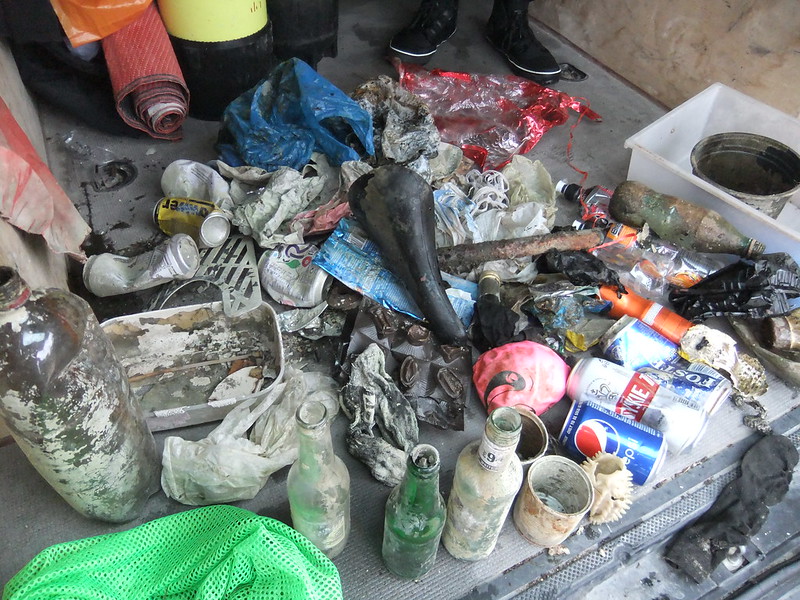 Why is it important?
Since the program's launch, more than 100,000 divers have participated in Dive Against Debris in 120 countries around the world, reporting more than 2,000,000 million pieces of trash – highlighting geographical distribution, hotspots, changes that have occurred over time, and marine animal entanglement.
How can I become a Dive Against Debris Diver?
Take the PADI AWARE Dive Against Debris Specialty course, now with PADI eLearning!
Any PADI Junior Open Water Diver, Freediver, Advanced Mermaid or higher can take the Dive Against Debris Specialty course and help tackle marine debris issues head-on.
Once reported, your Dive Against Debris data enters a global database to help support the development and implementation of policies to improve solid waste management, locally and globally.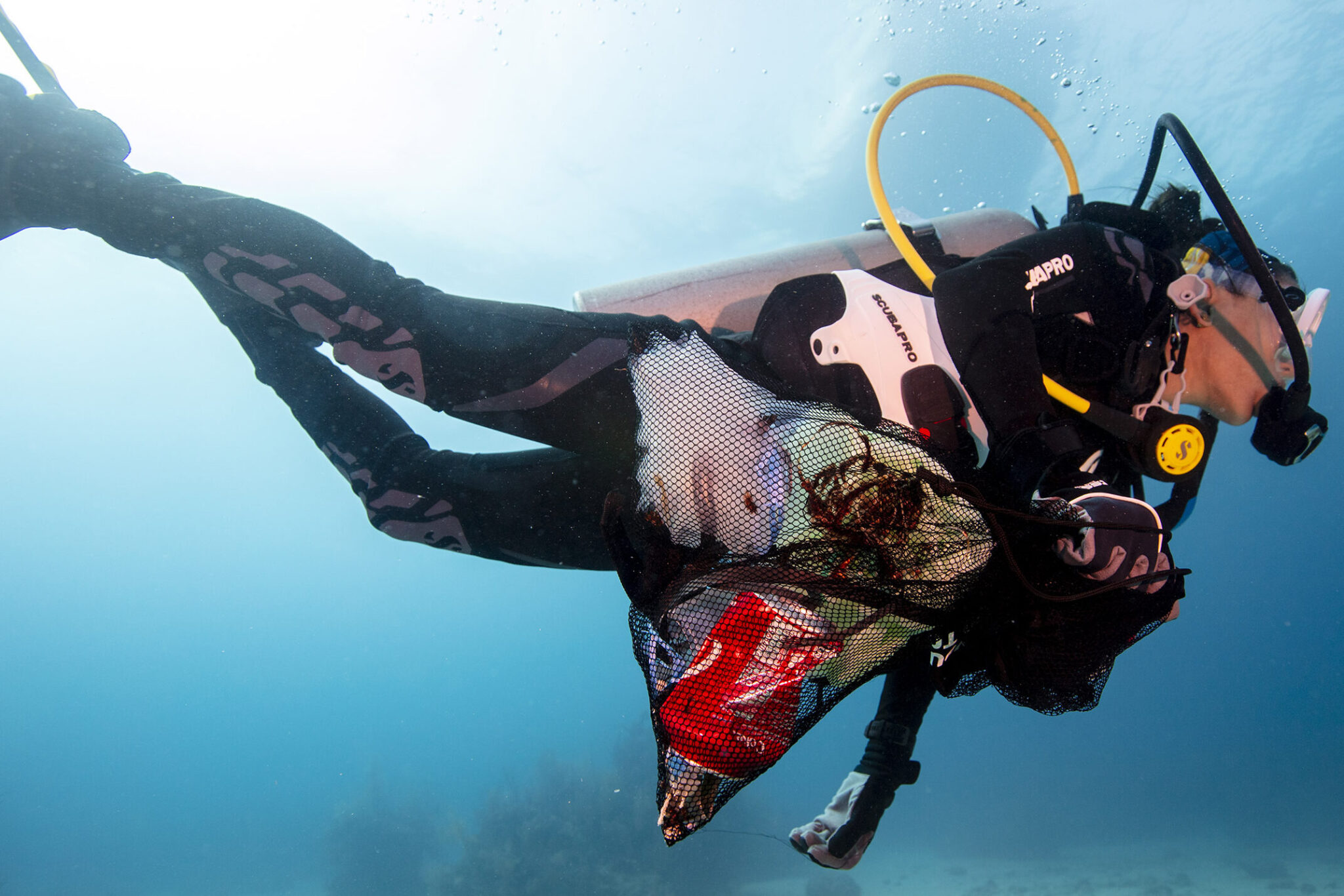 The PADI AWARE Dive Against Debris eLearning® will provide the most accessible way for Torchbearers™ to participate in marine debris actions at dive centers around the world – a critical shift needed in order to reach the PADI Blueprint for Ocean Action goal of reducing marine debris by 50% in target countries by 2030.
The primary goals of the Dive Against Debris Specialty course are to leverage the marine debris surveys you and your fellow divers submit for the purposes of debris management and to directly address the problem by removing debris.
The PADI AWARE App
Download the free PADI AWARE App from Google Play or the Apple App Store and turn your phone into a tool for conservation. Join PADI AWARE Foundation volunteers around the globe who are taking action to rid marine environments of marine debris, and work together to save marine wildlife. Making change is as easy as logging your dives.
We have added even more resources for divers and supporters of this citizen science project and improved some of the data input for surveys. This new version also introduces Adopt The Blue for the first time into the app.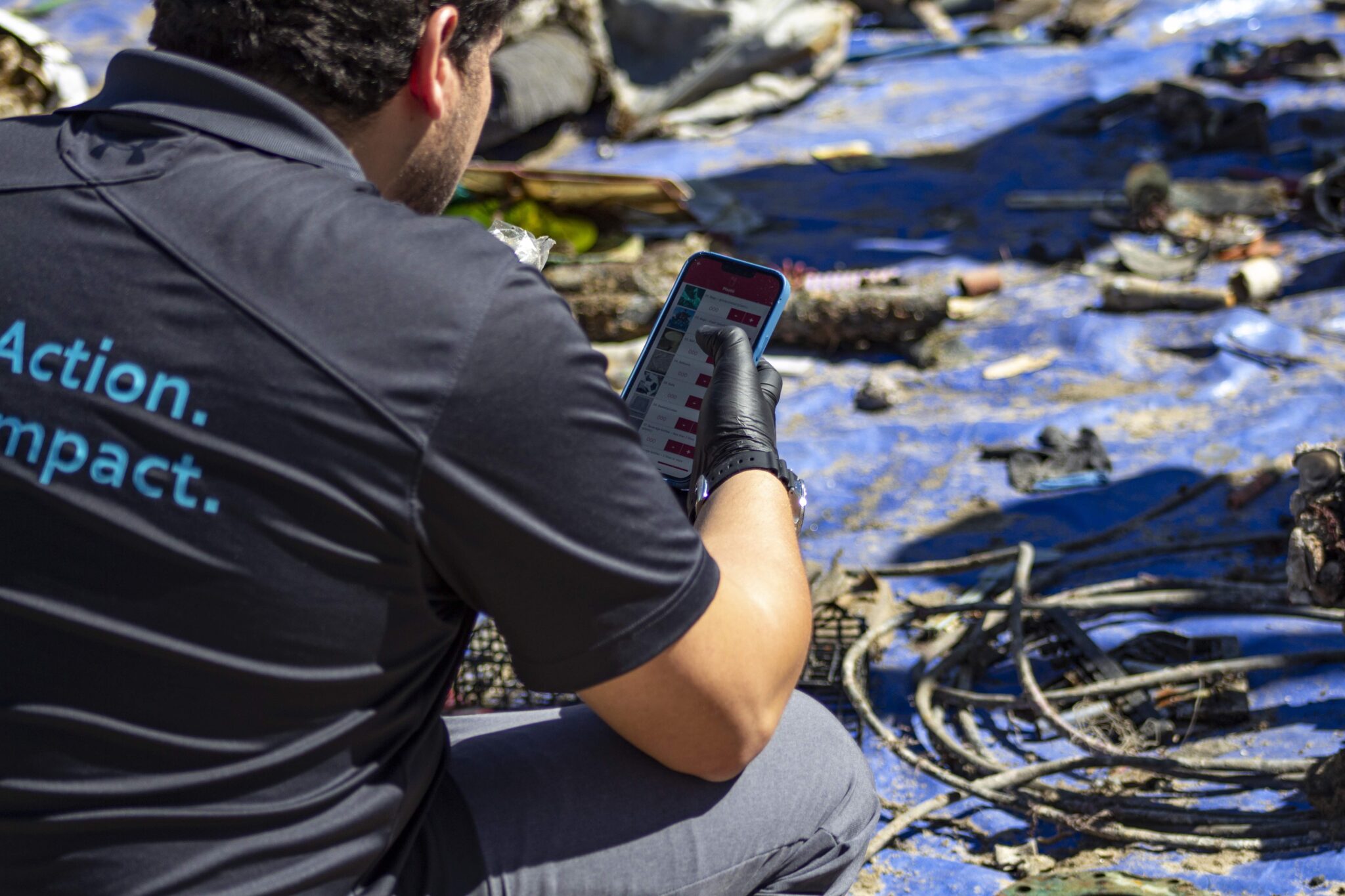 How does Dive Against Debris support marine research?
In collaboration with Ocean Conservancy (largest global dataset of beach debris) and CSIRO (Commonwealth of Scientific and Industrial Research Organization – world leaders in marine debris research), we devised the first quantitative analysis of global marine debris from land and sea sources: A global assessment of the relationship between anthropogenic debris on land and the seafloor (click to open).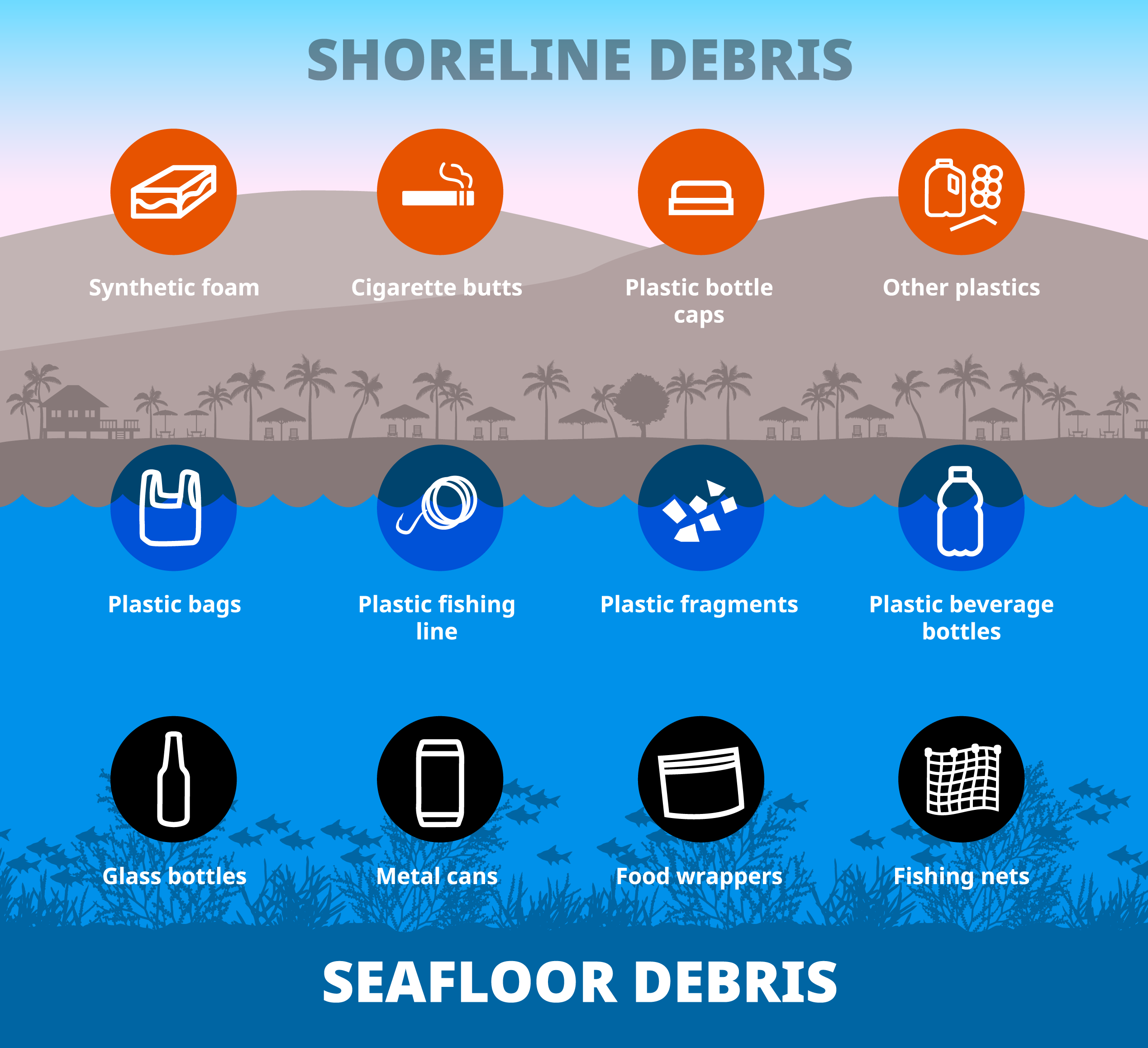 A second paper was produced to consider the socio-economic effects on global hotspots of common debris items on land and the seafloor. This huge contribution informed future policy solutions on this significant ocean threat – and has been all possible because of the efforts of scuba divers.
Want to support continued efforts?
All of this work is made possible by generous donors like you. PADI is also proud to have Seiko on board as a sponsor of the Marine Debris Program. Their support is critical to advancing the PADI Blueprint for Ocean Action and protecting the ocean now, and for generations to come.