2021 is a critical year for the ocean. Our actions today will dictate the health and well-being of humanity for decades to come.
The good news? One single person can make a difference, and that person is you. We need passionate people who care about our planet, because it will take all of us to make things better.
The PADI Torchbearer Community cares deeply about healing the planet, above and below the surface. We are taking action in line with the Torchbearer 5: a set of community goals that guide our actions over the coming UN Decade of Ocean Science for Sustainable Development.
Meet five PADI Torchbearers turning passion into purpose to save the ocean for all life on this planet:
Torchbearer Goal 1: Stand Up For The Ocean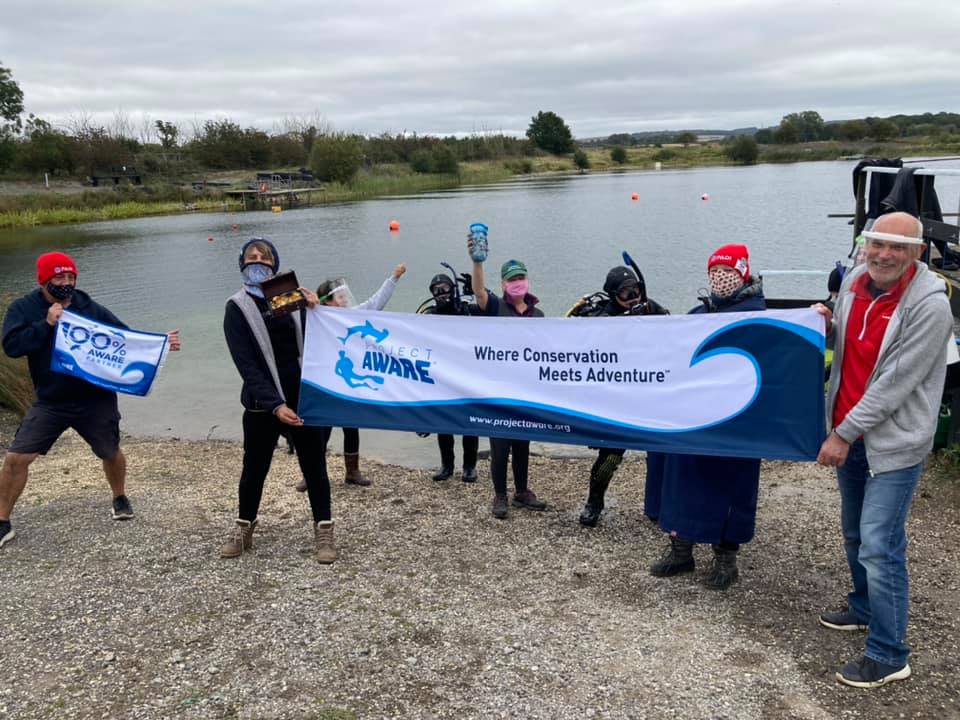 Nicky's Save The Ocean Story
Nicky is a PADI Divemaster based in Hull, UK. But if you check her website Nemo Ocean Conservation, you'll see she describes herself as "an ocean conservationist on a mission to save our oceans and educate others". With the help of friends, family and colleagues at 100% AWARE Dive Center Scuba Dream At Eight Acre Lake, Nicky is raising awareness of marine conservation issues among those in the community who may not have otherwise learnt about the pressing need to save the ocean. How does Nicky do it? With articles, social media, visits to local schools, and even art projects!
Nicky explains, "I believe that teaching the future generations more about the ocean and how we can protect it is so important. That is why I am taking my knowledge and passion into the schools around Hull."
Torchbearer Goal 2: Assume Responsibility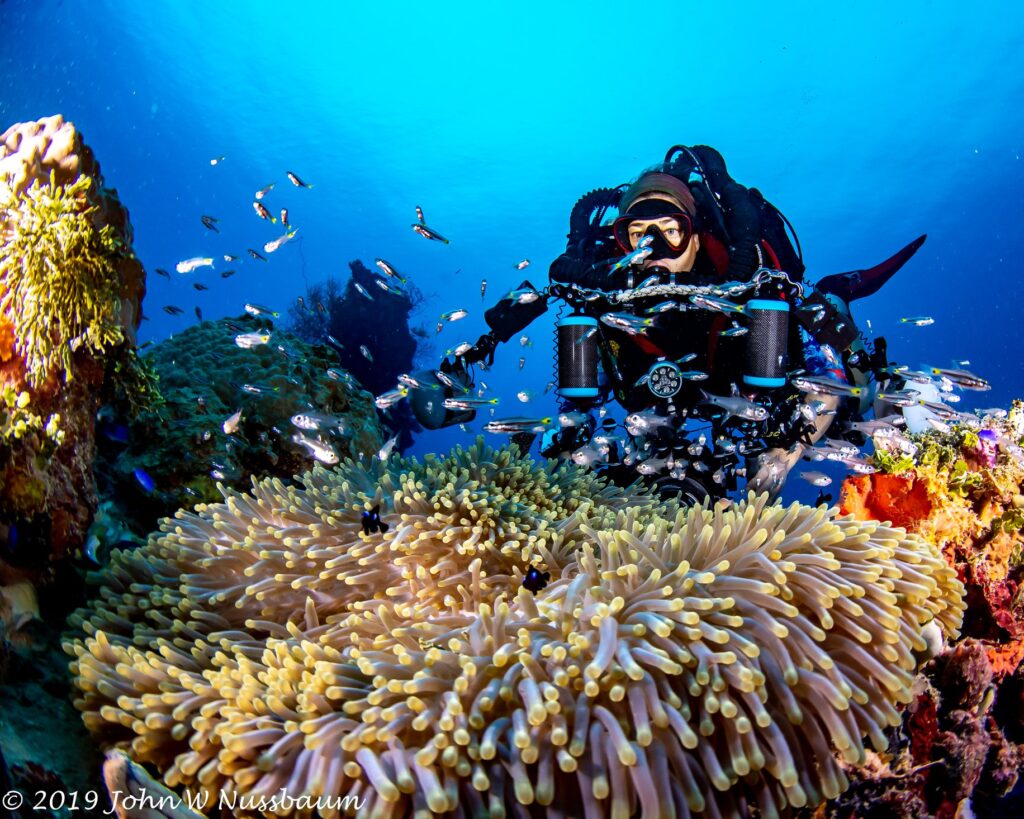 Autumn's Save The Ocean Story
Autumn is a PADI Master Scuba Diver Trainer based in Florida, USA. After a dive trip in Palau, Autumn realized that the products we put on our bodies could be highly toxic to our fragile aquatic ecosystem and even to us. She went away and created Stream2Sea, which is now the only mineral based sunscreen on the planet that's been tested and proven safe for freshwater fish, saltwater fish, and coral larvae, and has passed the stringent HEL Labs Protect Land + Sea certification.
Autumn recounts: "I was doing my safety stop and saw a rainbow on the surface. I thought it was pretty cool until I got closer and realized it was coming off some snorkelers. It was actually sunscreen oil slick. I get back on the boat and see all us divers rinsing off and I'm looking over at this beautiful reef and envisioning Nemo down there just gasping! As an cosmetic chemist, that was the first time I really thought about how the products I made impact our environment. I came come, quit my job and started Stream2Sea."
Torchbearer Goal 3: Dive With A Purpose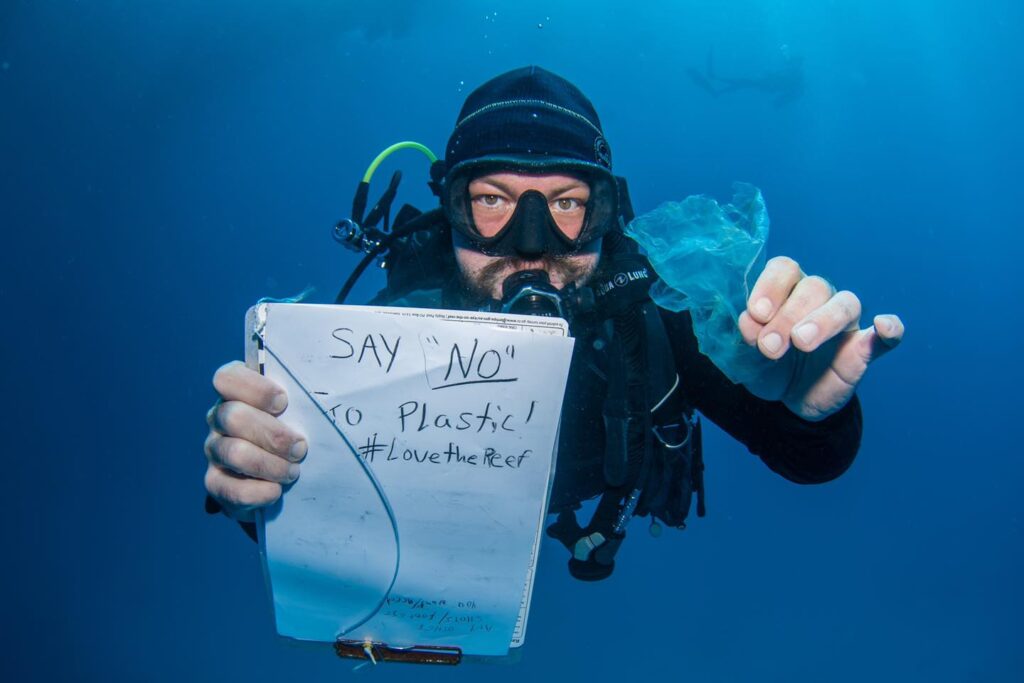 Russell's Save The Ocean Story
Russel is a PADI Master Scuba Diver Trainer, Environmental Manager and Master Reef Guide at Passions of Paradise, a PADI dive operator in Cairns, Australia. In an effort to protect the world's most iconic reef, Russell is supporting and engaging with restorative action including coral restoration and citizen science. Russell is just one of the divers who have contributed to the 13,000+ images analysed by the Great Reef Census, a world-first project piloting new ways of capturing large-scale reconnaissance data from across the Great Barrier Reef, helping to support research and management.
Russell urges the PADI Community to join him: "This is the future of conservation on the Great Barrier Reef. This is where anyone can show that they care. If people are really serious about saving the Great Barrier Reef, this is their chance to go to greatreefcensus.org, stick their hand up and say, 'Yes, I want to be part of the solution."
Torchbearer Goal 4: Reduce Our Carbon Footprint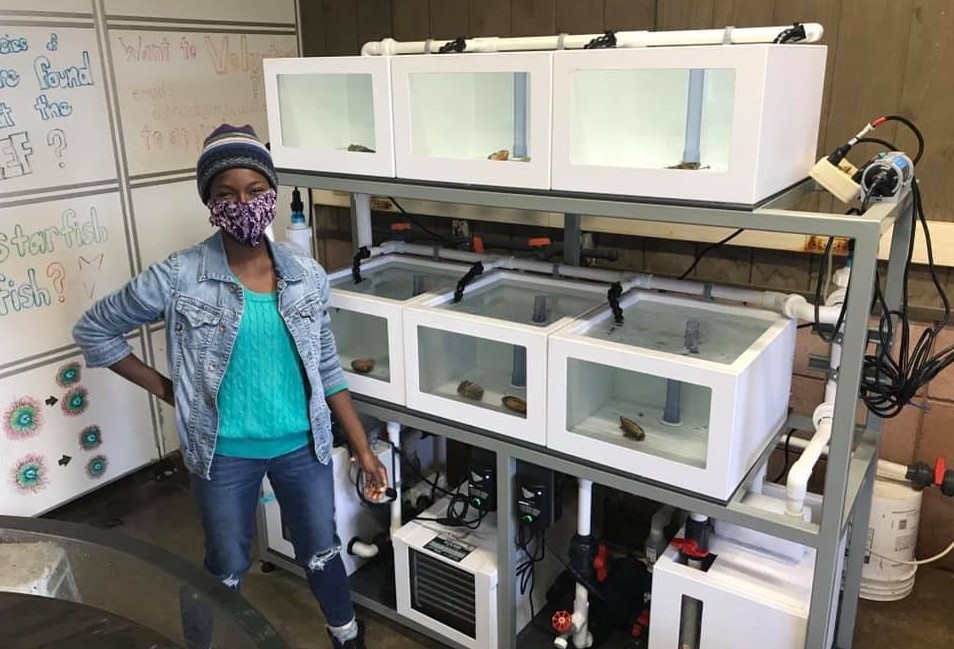 Xochitl's Save The Ocean Story
Xochitl is PADI Open Water Diver, performing artist and Ph.D. Student at the Hofmann Lab in California, USA, where she studies the effects of ocean warming on fished species. Her research contributes towards our global effort to unearth sustainable solutions to human-induced climate change, and better protect ourselves going forward. Xochitl uses her experience as a director, producer, and performing artist to spread awareness of the ocean.
Xochitl explains her excitement for future community-based solutions, "We have so much technology now and the ability to collect large amounts of data. Meanwhile, we're seeing more fishing communities really wanting science done, to make sure they have the infrastructure to adapt to climate change and marine heat waves and fortify their communities. It's exciting to bring technology into these communities and allow them to be the stewards of the marine world that they've always been."
Torchbearer Goal 5: Make Sustainable Choices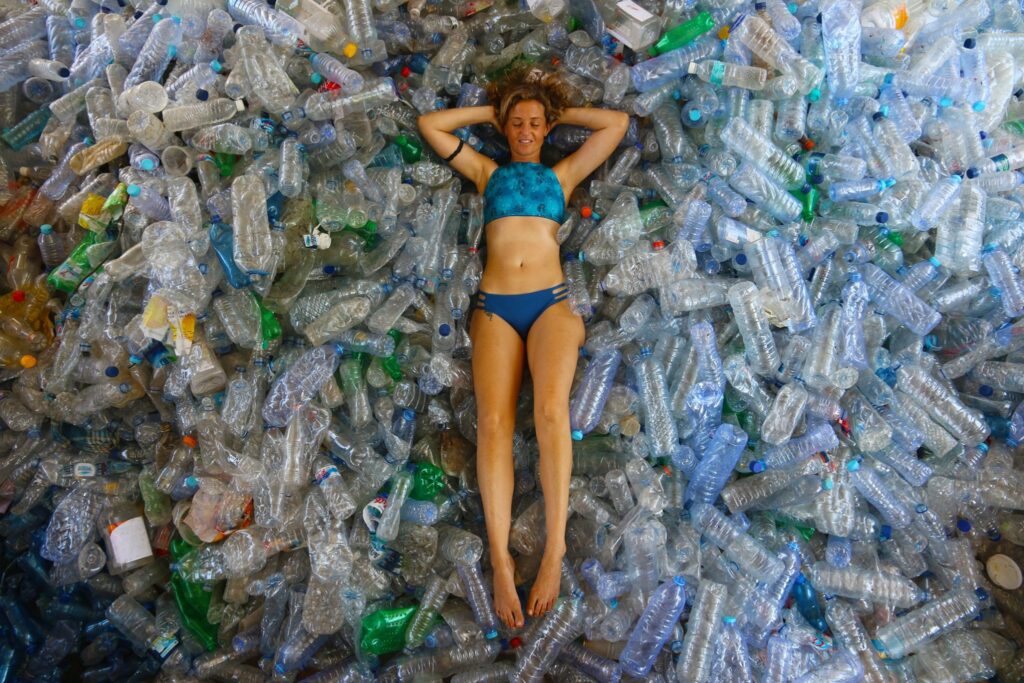 Michelle's Save The Ocean Story
Originally from the UK, PADI Master Scuba Diver Trainer Michelle spent a lot of time in Asia where she saw first hand the effect single use plastics have both on the earth and marine environments. Together with her sister, she wanted to create a swimwear range for fellow sea lovers that is fun, comfortable, supportive and environmentally conscious towards the oceans. With this in mind she set up SeaMorgens, exclusively using fabrics made from recycled fishing nets, (unlike most swimwear companies, who actually produce fabric with new plastics and in the process produce lots of marine micro plastics).
She explains SeaMorgen's commitment to alternative solutions, "We also avoid any type of plastic fastenings and packaging that cannot be recycled. We don't believe the answer in life is to stop using plastics, we just believe that with swimwear it can be avoided!"
Every adventure starts small, and saving our ocean is no different. 2021 is a critical year for the ocean and – as these Torchbearers show – it will take all of us to make things better. PADI's mission is to unite a billion torchbearers who explore and protect our ocean.