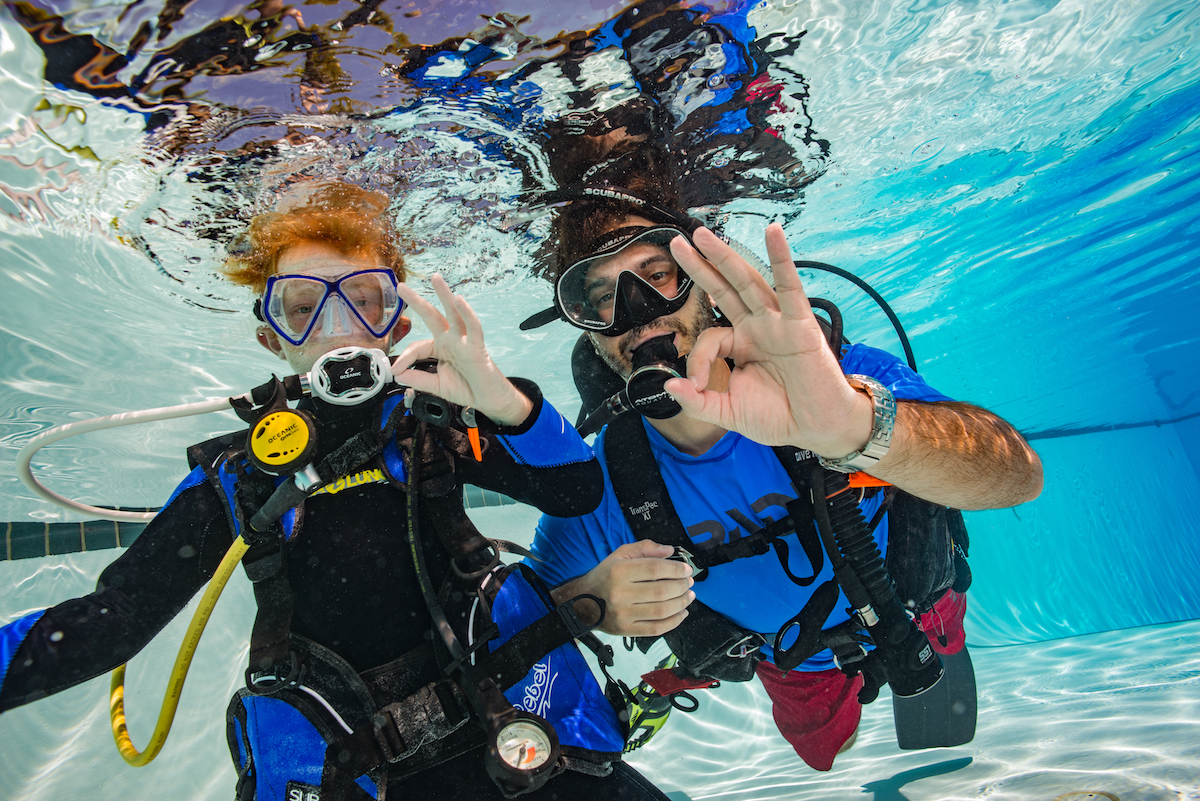 Your love for scuba diving is apparent and you can't wait until your next vacation to explore new and exciting dive sites. But what happens if you have kids? Do you leave them home? If they came, could you find a sitter for the day?
Why not share your love of diving and make your kids a part of your next scuba holiday? More families are making scuba diving a group activity, and in the process are forging a deeper bond with each other while making incredible memories.
Think back to your best memories as a child. Was it a time when you travelled somewhere? Was it when you did something unique as a family? Most likely, your answer is yes. Luckily, a scuba holiday embodies both.
With a bit of planning, traveling with kids can be a magical experience. By selecting a dive destination together that provides activities everyone can partake in, you're bound to have a great time. Youth classes will help increase their skills and keep them safe in the water so everyone can enjoy their dive vacation to the fullest.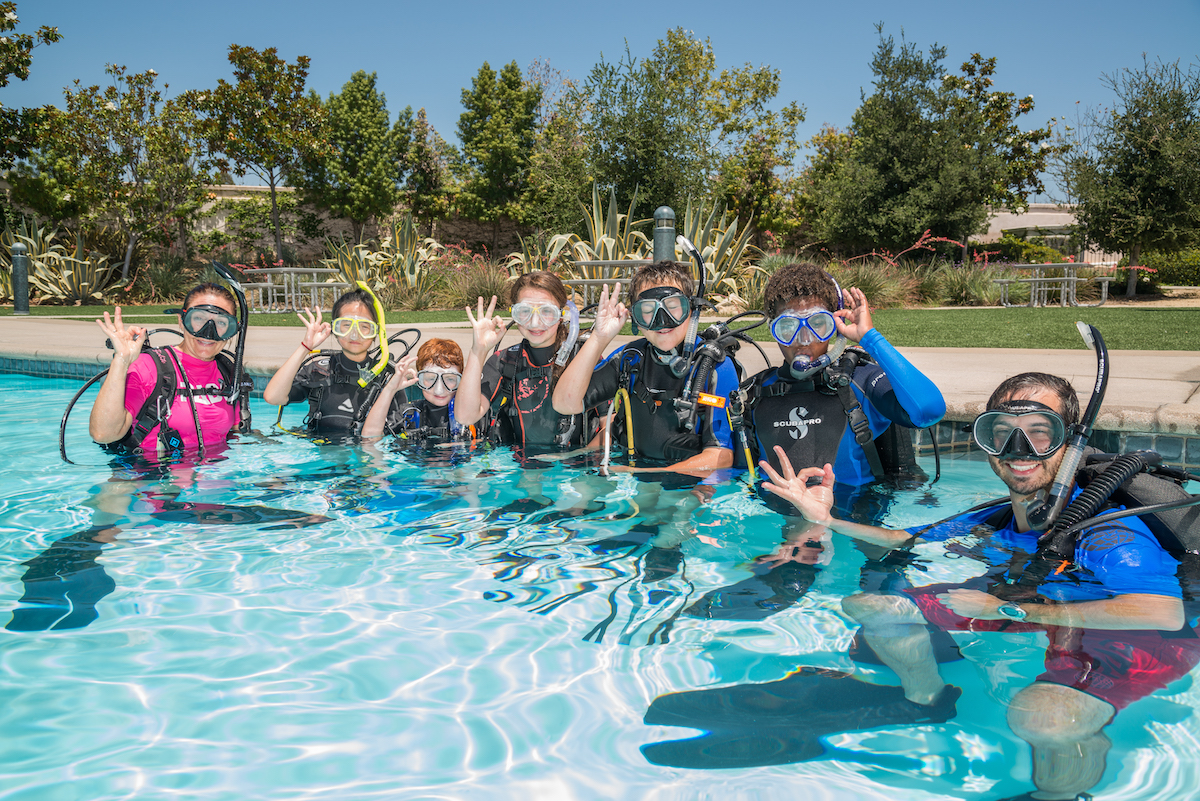 Here are a few of the exciting PADI Courses for kids:
PADI Bubblemaker (ages 8+) – Children dive in a pool in less than two metres/six feet of water. Get your "parent of the year" award by throwing a memorable Bubblemaker birthday party at your local PADI dive shop.
PADI Seal Team (ages 8+) – The PADI Seal Team provides action-packed fun in a pool through exciting scuba AquaMissions. Divers are introduced to underwater photography, navigation, environmental awareness and others to choose from.
PADI Junior Open Water Diver (ages 10 to 14) – Students as young as 10 can take the PADI Open Water Diver scuba certification course. At completion they'll become Junior Open Water Divers with certain limitations.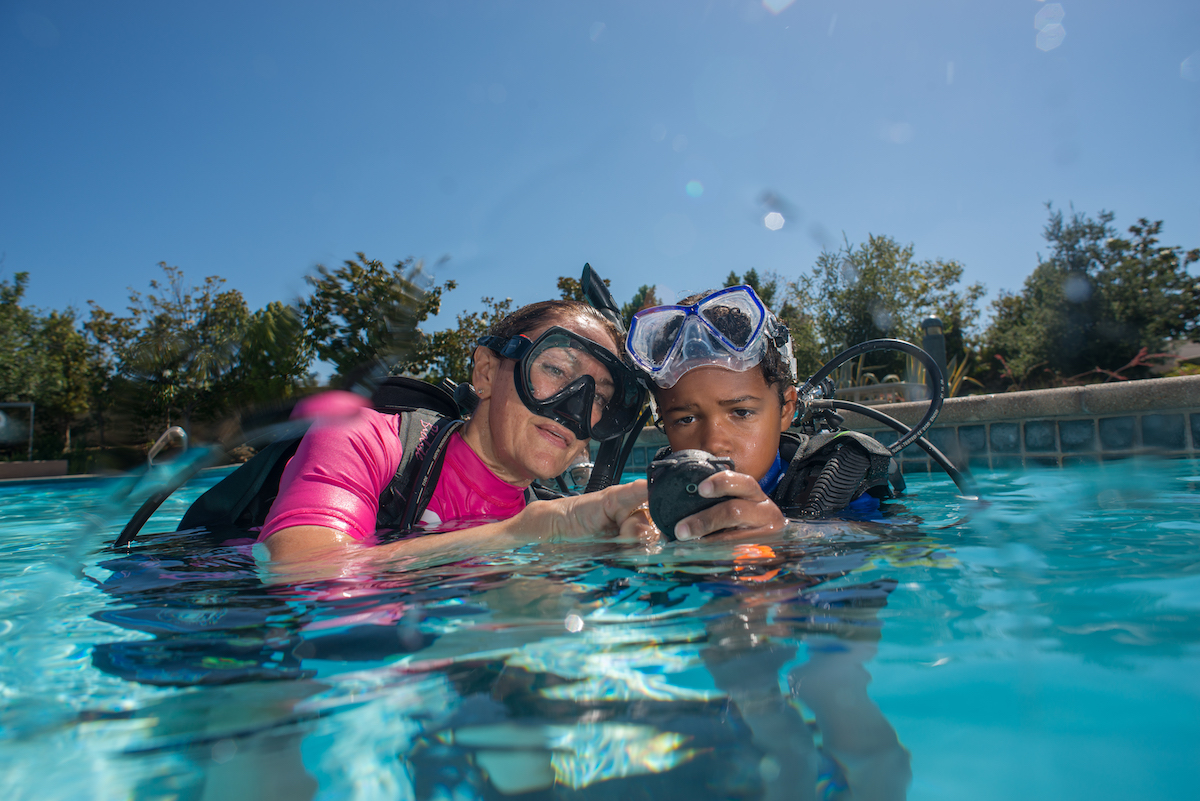 By sharing your love of diving and the adventure of travel with your kids, you're giving them an opportunity to learn and grow in meaningful ways. Plan your next scuba holiday for your entire crew!
Find out more about PADI scuba certifications for kids and locate a PADI Dive Shop today!