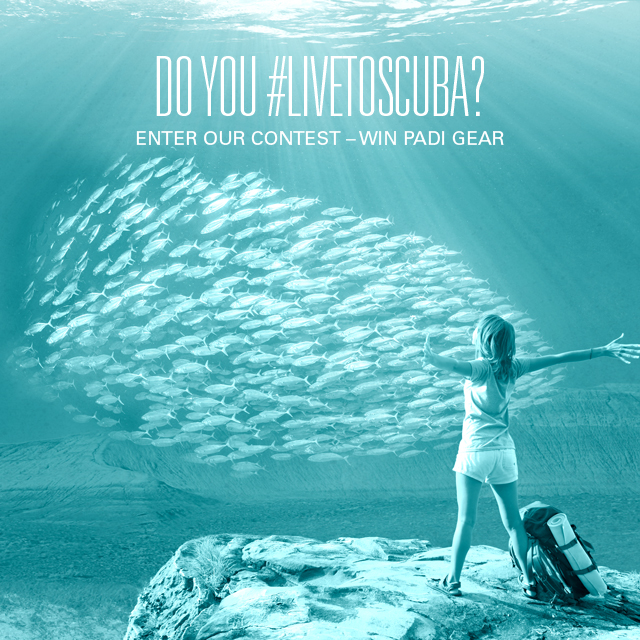 Do you have a photo or short video that shows your love of scuba diving and could inspire others to try it? Enter our contest by tagging it #livetoscuba on Instagram or Twitter and your image could be featured on PADI's social media channels PLUS you'll win $150US in apparel from PADI Gear.
How to Enter:
Submit a photo or video on Twitter or Instagram hashtagged  #livetoscuba
Follow @PADI if entering on Twitter, and/or follow PADI's Instagram account (PADITV) if submitting an entry via Instagram
A new winner will be selected every 30 days, and the contest runs 15 June – 14 Dec 2014. View the livetoscuba photo contest official rules.