2016 marks PADI's 50th anniversary. We've loved our time in the diving community and are proud to continue to serve our divers as best we can. So to celebrate this milestone, we held a contest asking you all to submit photos, videos, and stories to share what you love most about diving. We were delighted to receive nearly 6,000 entries from divers all over the world and loved seeing the ocean through so many of your eyes.
After weeks of going through all the entries, we were finally able to make the difficult decision of picking our top three winners in each category. We'll start with our first place winners:
First Place Photo: The Pit by Tom St. George
This photo of the famous Mexican cenote is absolutely breathtaking. We love the silhouette of the diver against the unique backdrop of this freshwater pool. Tom wins a GoPro HERO4 package!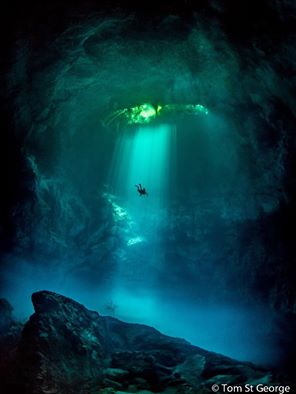 First Place Video: Perhentian Islands by Alex Cheok
This video showcases the Perhentian Islands so well that it convinced a few of us to add this to our future dive vacation bucket list. And we can't get enough of that clown fish! Congratulations to Alex who wins an Aqua Lung CORE regulator.
First Place Story: By Leda Monsma
Leda's determination and courage shown in becoming a PADI diver inspired us and brought smiles to our faces. We're proud to be associated with such strong divers, and are excited to share this story with our community, which wins Leda a Suunto D4i Novo dive computer.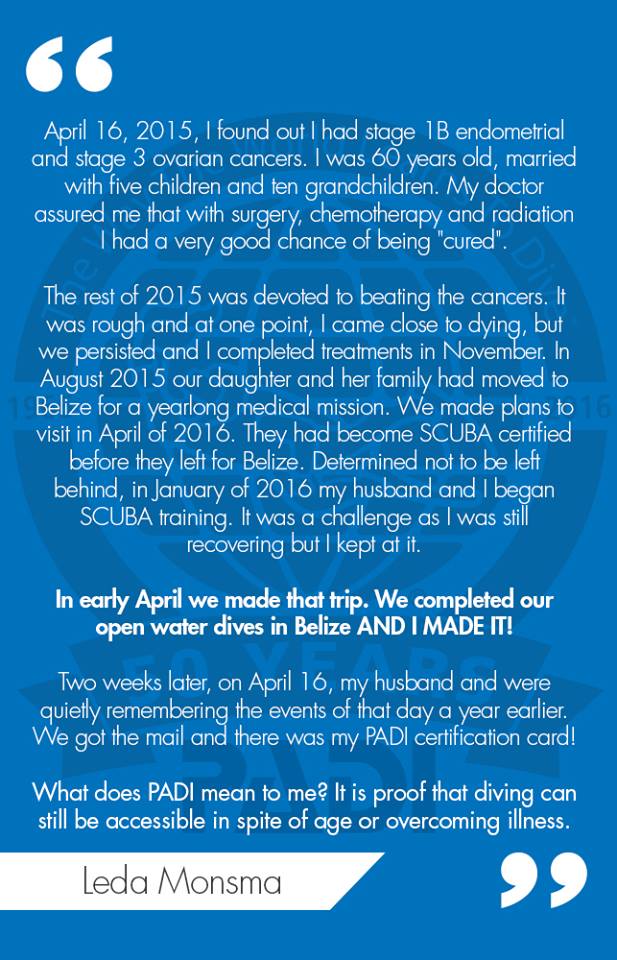 Congratulations to our first place winners! Our second and third place finalists also had great submissions:
Photo Finalists
Second Place Photo:  Photographing a Shark by Brian Burnett
Sharks are always a crowd favorite – and this one wins Brian an awesome PADI swag bag.

Third Place Photo: Two Humpback Whales by Sergio Nogueira Jr
We can't help but smile whenever we look at this photo – everyone loves whales! Sergio wins Vivid-Pix photo editing software.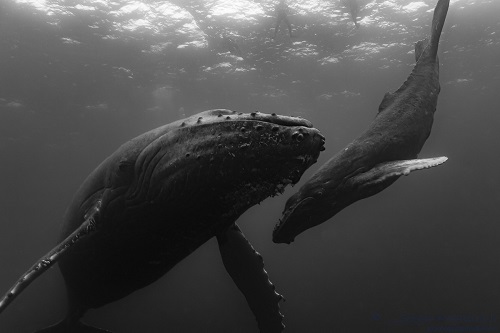 Video Finalists
Second Place Video: Turks and Caicos by K Ian Wells
We can't get enough of these videos that showcase the area so well. Turks and Caicos is an amazing place, and Ian's video captures it perfectly. Ian takes away a fantastic PADI swag bag.
Third Place Video: Lembongan by Kai Barlow.
Winning him a copy of Vivid-Pix photo editing software, Kai took this video to show off the spot where he did his Divemaster program. Sign us up!
Story Finalists
Second Place Story: by Amy Kendall
We can all relate to the feeling of being connected to other divers, regardless of the languages we speak. Amy wins some top PADI swag!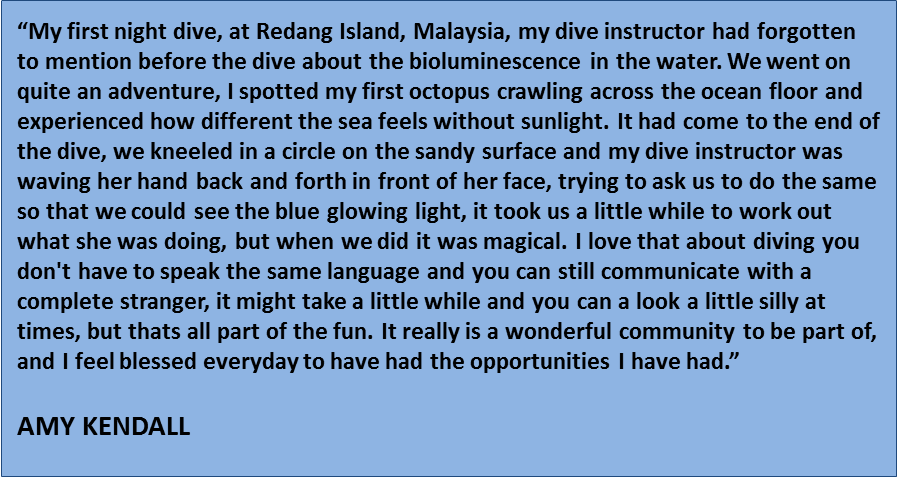 Third Place Story: by Danielle Downe
This story of reconnecting with her mother through diving is so touching. We're glad Danielle has found a way to be close to a lost loved one and wins Vivid-Pix photo editing software.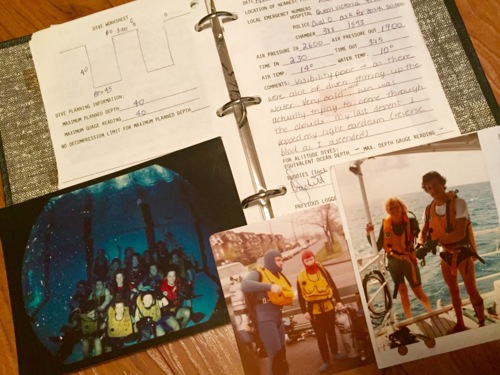 With thanks to our contest sponsors, Aqua Lung, GoPro, Suunto and Vivid-Pix:

---
Congratulations to all of our winners, and remember you can continue to celebrate PADI's 50th Anniversary by purchasing your very own Limited Edition 50th Anniversary replacement certification card from here.