If you're working towards the PADI Master Scuba Diver rating, you'll need to take five PADI Specialty Courses (Wreck, Dry Suit, Digital Underwater Photographer, etc). But if you're the sort of person who likes to do things a little differently, consider a PADI Distinctive Specialty Course.
Distinctive Specialties count towards the Master Scuba Diver rating and are pretty great conversation pieces. Oh you're a Deep Diver? Well I'm a Zombie Apocalypse Diver…
Here are five fun distinctives we've come across in our travels. Contact your local PADI Dive Center or Resort to find out about the distinctive specialty courses they may offer.
Who says you have to wait until Halloween to dress up like a zombie? For those who can't get enough of the undead,  the Zombie Apocalypse Diver course combines divers' passion for the ocean with their love of zombies to create the ultimate class that is both fun and challenging. You can even get a zombie-ized version of yourself as the photo on your card. Classes are offered in the United States, Canada, Guam, New Zealand, Japan and Denmark.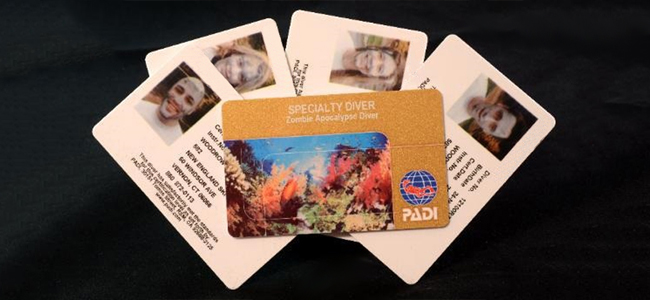 Divers who want to give something back should consider the Coral Restoration Diver course. This amazing course teaches divers how to grow coral and transplant it to barren areas of the reef. The course is offered in Bonaire as well as in the Florida Keys and includes three training dives, classroom sessions and workshop. See coral restoration work in action in the video below, and updates on the Coral Restoration Facebook page.
Pelagic Magic Diver takes students on an epic nighttime journey. Divers learn how to feel comfortable with blackwater diving and discover the illuminated, colorful marine life around them. Learn more about the dive sites and creatures here and read The Wall Street Journal article about one diver's 'Pelagic Magic' experience.

Dive for a cause with Project AWARE's distinctive specialty course, Dive Against Debris. In this course, divers learn knowledge and skills needed to conduct a Dive Against Debris. This includes creating a survey dive profile, understand the best use of photography and make effective decisions on what to remove and what to leave behind.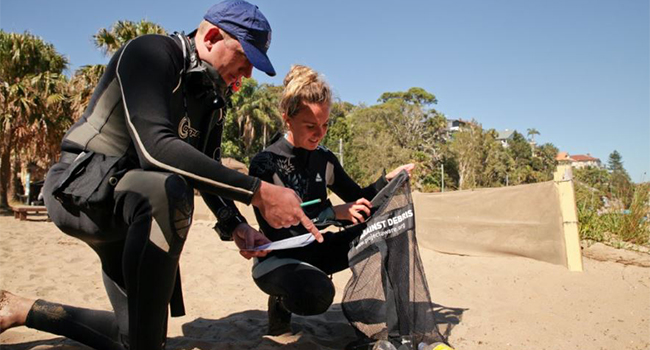 Many divers have experience diving in cold water, but not many divers have the opportunity to dive in "hot" water. At Homestead Crater in Utah, students can experience diving in a natural hot spring. Divers will learn about the source of the hot springs and how to safely dive in one.