Head Nerd at PADI Americas may not be my official title, but that's how I like to think of myself. I'm always interested in the next technological innovation: self driving cars, underwater video systems, Google Glass, etc.
Today I thought it would be fun to take a look into some things coming down the pipeline for divers in the future. We'll start off with some pretty straightforward products, and end our journey with a look at something seriously SciFi – crystals with special powers.
Important note: PADI is not endorsing or sponsoring any of these products. This article is meant to be a fun look at what the future of diving might look like. 
First up, here's a USB-rechargable light to replace glow sticks during night dives. Forget chemical glow sticks or lights powered by disposable batteries. With a light like this, divers could locate each other underwater and reduce the amount of toxins going into the local landfill. Check out the Kickstarter campaign.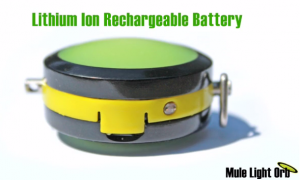 The Dive CADDY – This underwater robot helps divers complete tasks by working with one another in a symbiotic relationship. CADDY can either act as the guide to the diver, an observer that monitors the dive or as an extra hand that assists the diver in any way necessary. Check out the video below.
A Swedish company is working on an  ultrasonic underwater communication device. One of the benefits of this device is the ability to communicate emergency information with another diver even if that diver is not looking directly at you.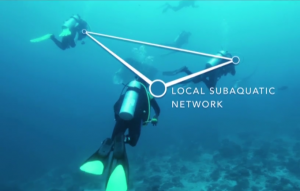 Aqwary's Smart Console is a palm-sized unit that will allows a diver to view the name, position, depth, and air supply of other divers wearing the unit within 328 feet / 99 meters through four ultrasonic hydrophones. If a diver runs low on air, an alert is sent over the local console network and to a boat on the surface. The Smart Console isn't available for sale yet, but your local PADI dive shop can contact the company about pre-orders.
Finally there's the aforementioned magic crystals. Scientists in Denmark have created a crystalline material which can absorb oxygen and release it when needed. Some are calling it The Aquaman Crystal. They speculate the the technology could lead to "tankless" scuba diving.
Whether you prefer the classics or want to have all of the latest and greatest equipment, it's important to keep up with the industry's changing tides. Keeping current will allow you to know whether certain items are no longer used for safety reasons, or if that one item on your wish list has finally made it to market.
To  stay up to date with the latest and greatest innovations in dive equipment, attend your local dive shop's club meetings, follow PADI on Twitter and/or join the PADI Diving Society. Society membership includes a subscription to a well-respected dive magazine to keep you informed of new innovations.