Did becoming a scuba diver change the way you view the environment?
It's heartbreaking to hear the news about the effects of climate change, unsustainable fishing, and how pollution hurts our oceans. Well, there's good news. You can pledge to be an eco-tourist and choose to stay at an eco dive resort.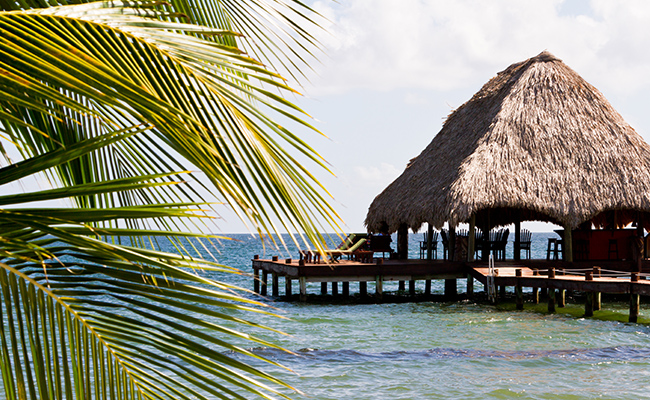 Although marine conservation is an important part of many PADI Dive Centres throughout the world, an eco dive resort steps it up a notch by integrating conservation into their business model. Eco dive resorts are dedicated to responsible social and environmental business practices that include water conservation, energy reduction, proper waste disposal, use of mooring buoys and respect for local cultures, laws and regulations.
If you are thinking of staying at an eco dive resort but have not done so before, here are some considerations which may help your decision making process.
Most eco-dive resorts use reclaimed building materials or locally sourced materials. You have the peace of mind knowing the ecosystem wasn't damaged for the benefit of tourism.
They campaign for the conservation of marine environments resulting in increased biodiversity. This means their efforts will hopefully provide you with more marine life to see on your dive!
Eco-resorts may sometimes require more work to get to because of their remoteness. A benefit of being in a remote location however is to be closer to the action. Often, eco-dive resorts are a short dive or swim away from exquisite reefs.
You may or may not have air conditioning, however an ocean breeze and a quiet fan saves on energy usage and will help cool you down.
Eco Dive Resort and eco tourism generally has a strong community focus with projects creating local jobs.
Access to WiFi may not always be available or reliable, depending on the resort.
Limited use of TV and hair dryers. Who needs TV when you're in an incredible location?
There's a good chance you will learn something. A good eco resort focuses on educating the traveller and the community about sustainability.
Hopefully this will help you make ecologically informed decisions when choosing a destination for your next dive trip. Are you ready to be an eco tourist?
If you already follow the 10 Tips to Protect the Ocean Planet, booking a stay at an eco-dive resort is a step towards being an eco-tourist (Tip #8).
If you feel like spreading the word about sustainable choices, share this post and check out the Project AWARE 10 Tips Action Kit.