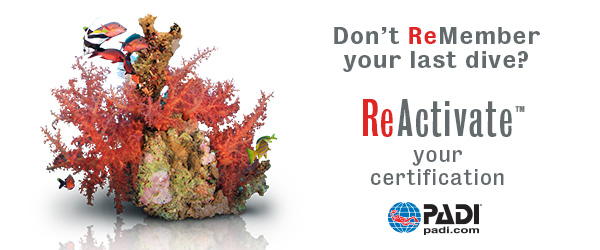 Been a while since your last dive? The PADI ReActivate program could be for you. Here are 5 ways that the PADI ReActivate Touch product can help if you're looking to plan another dive trip:
#1 – It helps you get back into diving
Perhaps you've done less diving because life got in the way. PADI ReActivate Touch will help you refresh rusty skills in a fun and approachable way that will make you feel confident, at ease, and relieved that you won't have to start your training from scratch.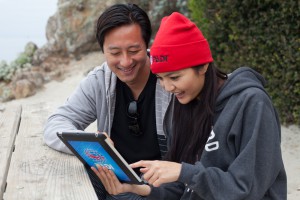 #2 – It's the modern way to learn
With the rising popularity of smartphones and tablets, PADI ReActivate Touch will help you keep up with the fast moving digital world. Available for iOS and Android mobile devices, it offers an interactive and engaging way to learn that's right at your fingertips.
#3 – It helps you prepare for future courses
If you want to take your next PADI course, the PADI ReActivate Touch is a great way to help revise and prepare your theory and practical skills to make sure you're ready to jump in and get the most out of your next training session.
#4 – You'll only have to refresh what's needed
With a prescriptive style, PADI ReActivate Touch will review your knowledge and provide a tailored program that targets only the areas you need to brush up on – nothing more. You'll enjoy more time to on the areas that need it the most.
#5 – It includes a ReActivated Certification Card
Once you've completed the PADI ReActivate Touch program including practice sessions with a PADI Professional, you'll get a ReActivated certification card. You can show this to dive shops when you're travelling so that they'll know how recently you've refreshed your dive skills.

Jump back in today – contact your local PADI Dive Center or Resort for more details, or, download the PADI App to purchase the ReActivate Touch to get started now!