The PADI organization was proud to be part of the historic sinking of the former HMCS Annapolis in British Columbia, Canada on 4 April 2015. With thousands watching live from the sinking site and via webcams at home, the Annapolis disappeared under the surface in just over 2 minutes.
The Annapolis, which weighs 2900 tons and measures 113 meters (371 feet) in length, was a helicopter-carrying destroyer escort vessel. Her main weapon was the Sea King helicopter, which helped find and engage submarines. On April 4th, however, the flight deck on Annapolis served a different purpose. It was the perfect place for a 14-meter (45 feet) PADI "The Way the World Learns to Dive" banner to become part of history and Halkett Bay. Banners were promptly removed by divers shortly after the sinking.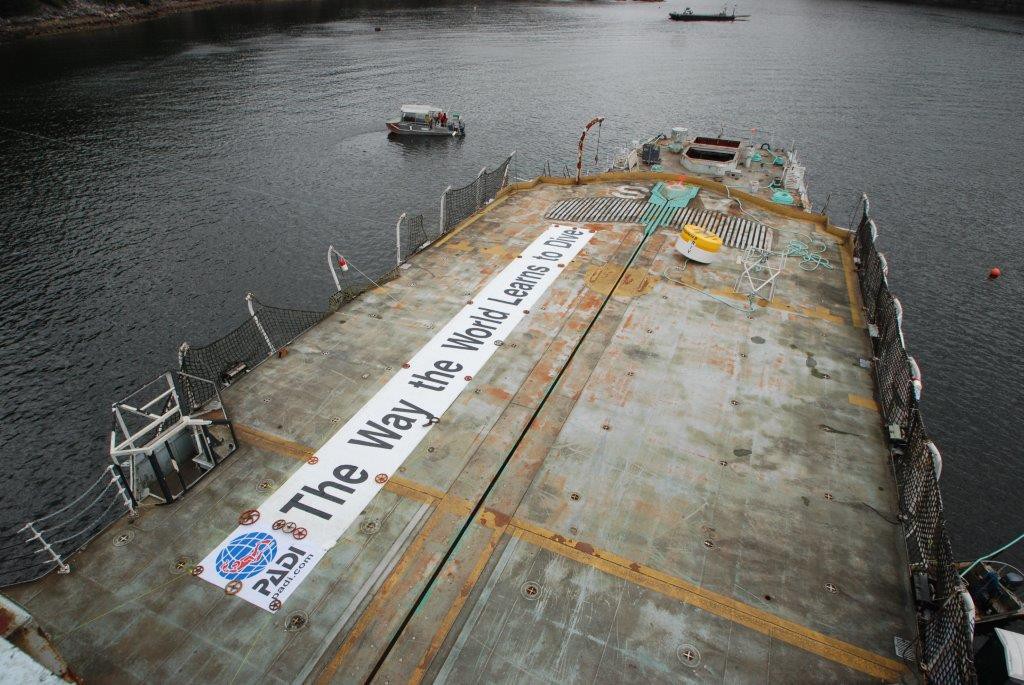 News choppers and drones covered the sinking from several angles, including the impressive video compilation above by LNG Studios.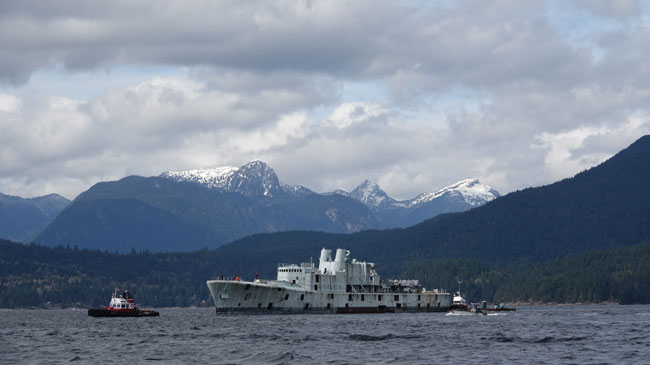 As an official sponsor, the PADI organization is working with the Artificial Reef Society of British Columbia (ARSBC) and its President Howie Robbins to help promote the Annapolis as a new artificial reef and dive site. As the depth chart below illustrates, the resting place of the Annapolis and height of the vessel allow it to be enjoyed by various levels of recreational or technical divers. Prior to being sunk, the Annapolis was thoroughly cleaned and passed national environmental regulations.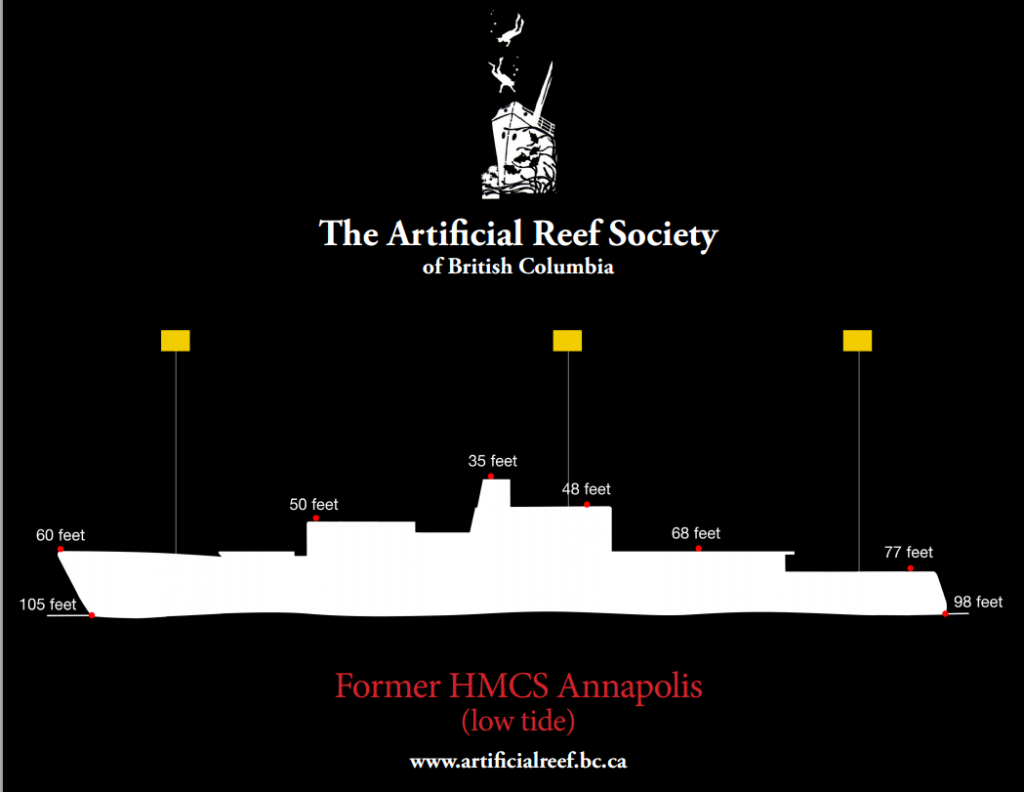 If interested in learning more about the former HMCS Annapolis, please visit the Artificial Reef Society of British Columbia website.
Divers who want to explore the Annapolis can visit the PADI Dive Shop Locator to find nearby dive shops or help with rental gear needs. Make sure you check out dive site information for the Annapolis on ScubaEarth or by searching "Gambier Island" on the ScubaEarth dive site locator.
If you visit the Annapolis, please share your photos on PADI social channels.