Alex is a PADI diver, world traveler, writer, underwater videographer and all-around adventure seeker. You can follow her travels on her site Alex in Wanderland. Stay tuned for future posts on our blog where Alex will be sharing more dive adventures as PADI's newest AmbassaDiver™.
Greetings, fellow dive enthusiasts! My name is Alexandra Baackes, and I'm thrilled to be named as the latest PADI AmbassaDiver.
I took my first breath underwater when I was 19 and spending the summer volunteering and backpacking around Southeast Asia. That trip sparked a great love affair with both the ocean and the open road, one that is still continuing on today.
The next year, I moved to Grand Cayman to apprentice for a photographer and underwater videographer, and I spent the summer filming tourists at Stingray City. It was a turning point. An instructor friend taught me my Advanced Open Water on our mutual days off, while the dive school I filmed for invited me to join a Rescue Diver course.
In 2011, I left New York on a one-way ticket to Thailand. I bartended and babysat to make ends meet until I landed a dream job as an underwater videographer. I spent my mornings filming whale sharks and schools of bat fish, and my afternoons editing. I didn't make much but the rent on my hut – with an oceanfront view – was only $150 a month.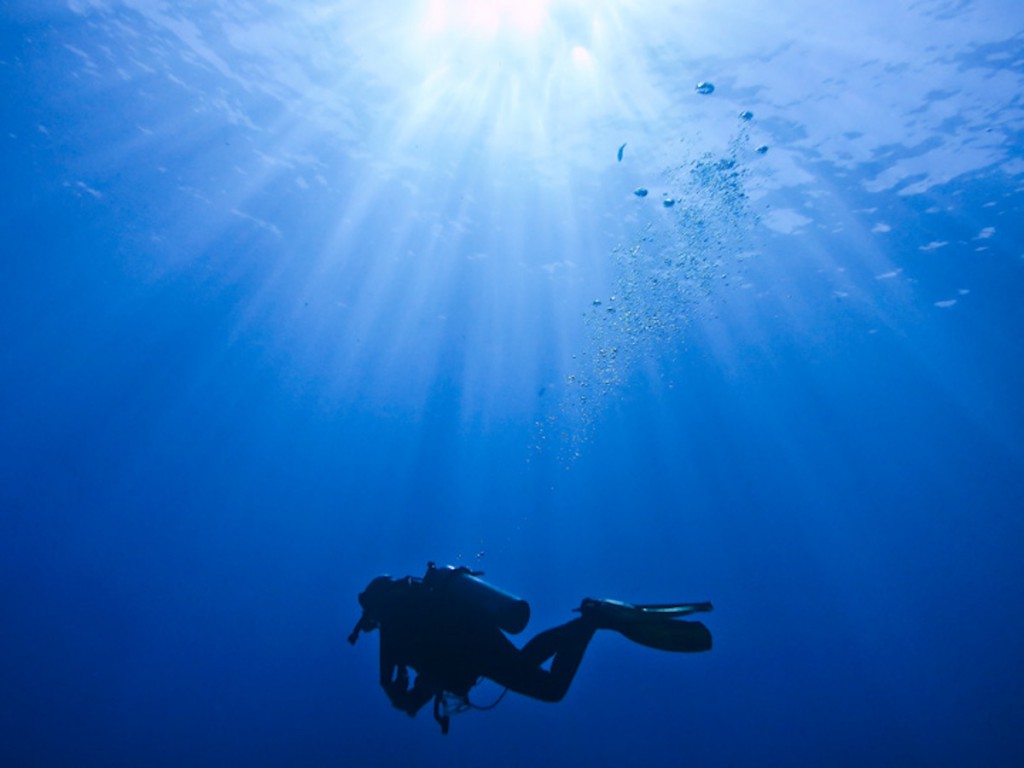 The more time I spent in the ocean, the more passionately invested I became in its future. At the same moment, my travel blog, Alex in Wanderland, began gaining traction and I realized that I could use it as a platform to share my excitement about diving and my interests in conservation.
I applied for a grant with the Women Diver's Hall of Fame, an organization I'd learned about by attending local dive shows. I was so humbled when I received the email that I'd won. My love of Southeast Asia – and lure of $150 beach huts – pulled me to do my divemaster course in Indonesia.
The three months I spent on Gili Trawangan were incredible. My course was a challenge, especially as I tried to balance it with my online work. But I look back and I'm proud of what I achieved, like tackling the physics section of my exam, finally learning how to carry tanks over my shoulder and finding a way to work around my phobia of night diving. I left with my PADI Divemaster certification and a million memories, from finally learning to sleep through the mosque's 5am calls to photographing the Gili Shark Foundation's first shark release.
One thing I learned over all those years? In diving, we sure love our acronyms! I made up one to describe exactly what my next step, being a PADI AmbassaDiver, means to me.
P – pack and plan – I need to travel! Luckily, I have an exciting year of diving-inspired wanderings ahead.
A – absorb – I'll always see myself first and foremost as a student. I look forward to continuing my never-ending dive education.
D – discuss – I want to start conversations about conservation.
I – inspire – I hope to do my part to get people diving!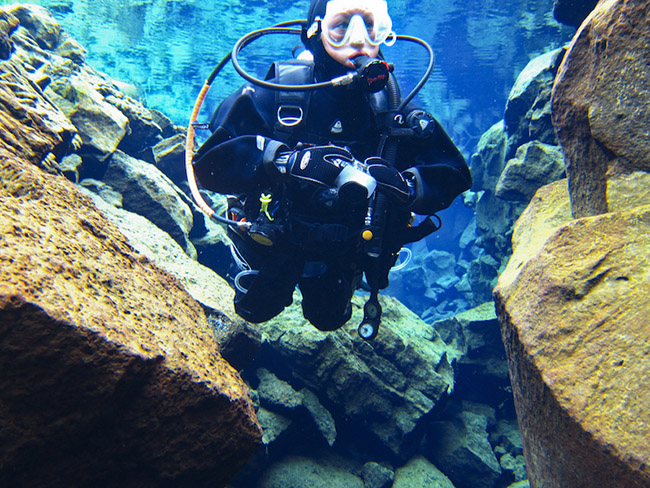 Today, my blog is a full-time business. It's a career I couldn't have imagined when I first zipped up a wetsuit almost six years ago. I do admit to spending more time in front of my laptop than under the sea, but I've had the opportunity to do things like dry suit dive in Iceland, night dive with manta rays in Hawaii, and film whale sharks in the Philippines. Even more rewarding, I get a steady stream of comments and emails from readers thanking me for inspiring them to try diving for the first time. I recently received a follow up email from a young woman in France who was finishing up high school when she first started reading my blog and emailed me for words of encouragement on her Open Water Diver course. A few weeks ago, she emailed me again to say she's hooked – she's headed to Indonesia to do her instructor course and volunteer on a local reef conservation project.
My philosophy has always been that exposure to diving leads to a personal investment in the future of the oceans. I believe that by taking someone underwater and and educating them on the crisis of our oceans –the fact that without change their children might not have the opportunity to see the things they just did – we can lead that person to make more sustainable choices, big and small. I feel honored to be a part of that chain reaction by inspiring my readers to get out and dive.
And I'm going to dive too! As a professional travel blogger, I live out of a suitcase – and dive bag, of course – and 2016 is going to be no exception. I've got exciting plans on the docket, from kicking off the year with some continuing education courses in Thailand to dive-center-hopping up the coast of Brazil to perhaps a weekend liveaboard off the coast of California. One thing I know for sure? It's going to be a beautiful year to dive.
Will you join me?