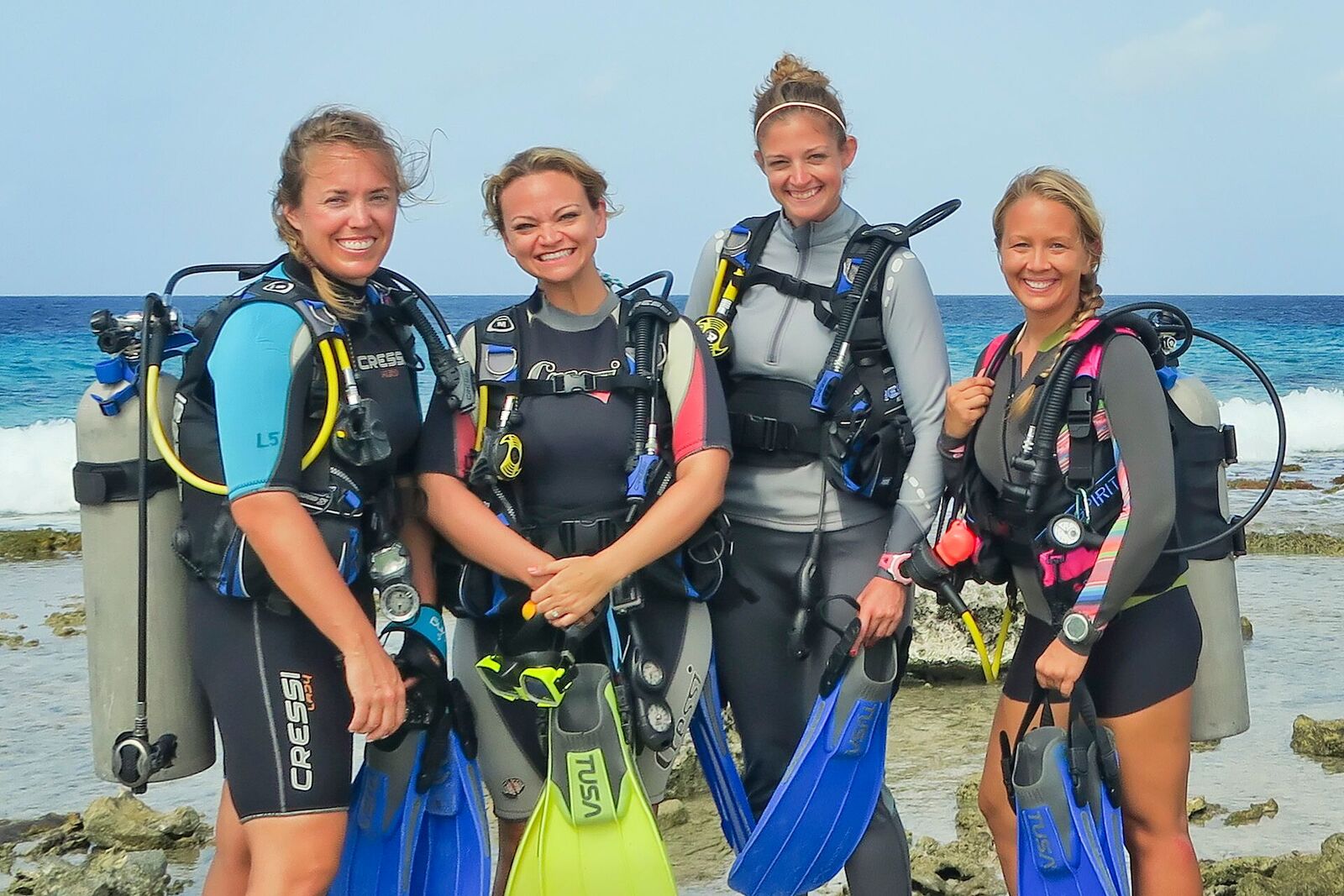 By PADI AmbassaDiver Alexandra Baackes
There are so many different ways to enjoy diving – capturing exotic marine life on camera, delving into the science beyond the blue, or simply being out in the sun and on the water on a beautiful day – it's a unique yet universally special experience for almost everyone. Me? My life took a turn for the wonderful when I breathed underwater for the first time during my own PADI Open Water Diver course seven years ago.
Scuba diving isn't a competitive sport; rather, it's an adventure with plenty of camaraderie with your fellow ocean addicts on the side. Ready to take the plunge yourself? Let's go!
How do I get started?
The beginner level diving course that begins the journey of most scuba divers is known as the PADI Open Water Diver course. The curriculum consists of a combination of knowledge development (online or classroom based), confined water dives (basically, underwater skill sessions in a pool or similar setting) and open water dives (putting it all together in practice!).
Alternatively, if you want just a taste of what this whole diving this is all about, you can sign up for a PADI's Discover Scuba® Diving experience, a non-certifying short and sweet underwater experience that will – fins crossed! – leave you thirsty for more.
"Diving has given me the opportunity to meet other fearless women who share the same passion for exploring and conserving the ocean." – Rika Royale
How long does it take?
It depends on you. In vacation destinations, the PADI Open Water Diver course is often scheduled for four days. But, progress is performance based, so if you need extra time, your instructor will make sure you're comfortable before moving on. My own Open Water course was the best four days of my first trip to Thailand in 2009.
Additionally, your local dive shop may offer courses that are spread out over a few weeks and scheduled around standard working hours, with classes taking places on evenings and weekends.
Another option is to kick things off at home, on your own time, by signing up for PADI eLearning® and completing the knowledge development portions of your course online before heading to a nearby dive shop or a faraway resort to complete your certification.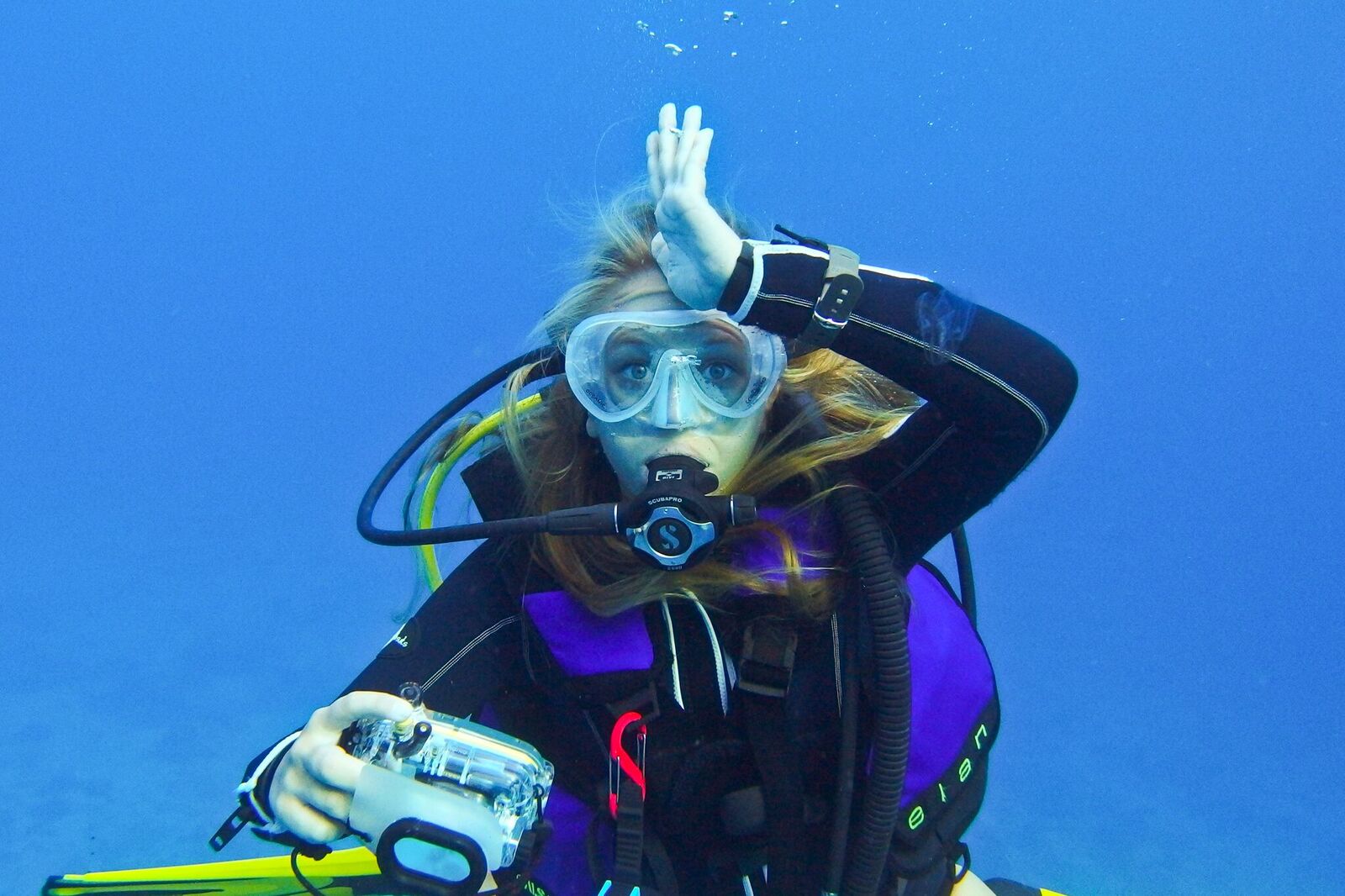 Where can I scuba dive?
While palm tree-lined tropical destinations are probably the first that come to mind, they are just the beginning. I've also suited up and hopped in to glacier-fed springs, high-altitude lakes, aquariums, and the swimming pool of the house I grew up in. I've been diving in South, Central and North America, Europe, and Asia. It's a passion that can take you around the world.
What if I don't have a dive buddy?
If none of your friends are ready to join you right now, just wait until you post your first epic underwater selfie – you'll be fielding offers left and right.
But for now, check your local PADI Dive Center or Resort, as well as Meetup or Facebook for regional dive groups. Not only will you meet other scuba enthusiasts, you can also sign up for local dive trips and exotic dive vacations. Or plan your own! By heading to popular certification hotspots around the world – Cairns, Australia, anyone? – and signing up for a course, you're almost guaranteed to meet other solo travelers to share not just a dive but also a sunset drink with.
"My favorite moments when diving are when you see something awesome/crazy/weird/unbelievable underwater and you look over at your buddy and just share that one silent underwater moment, worth a thousand words." – Heather Holt
Isn't diving really expensive?
I've heard travel is the only thing you buy that makes you richer, but I'd say a diving education passes that test as well. The cost of certification courses varies wildly around the world. In popular backpacker destinations like Utila, Honduras or Koh Tao, Thailand, becoming certified will set you back less than $250 and sometimes even include basic accommodation. Have a daily Starbucks habit? Nix it for a few months, and you could fill up your diving fund.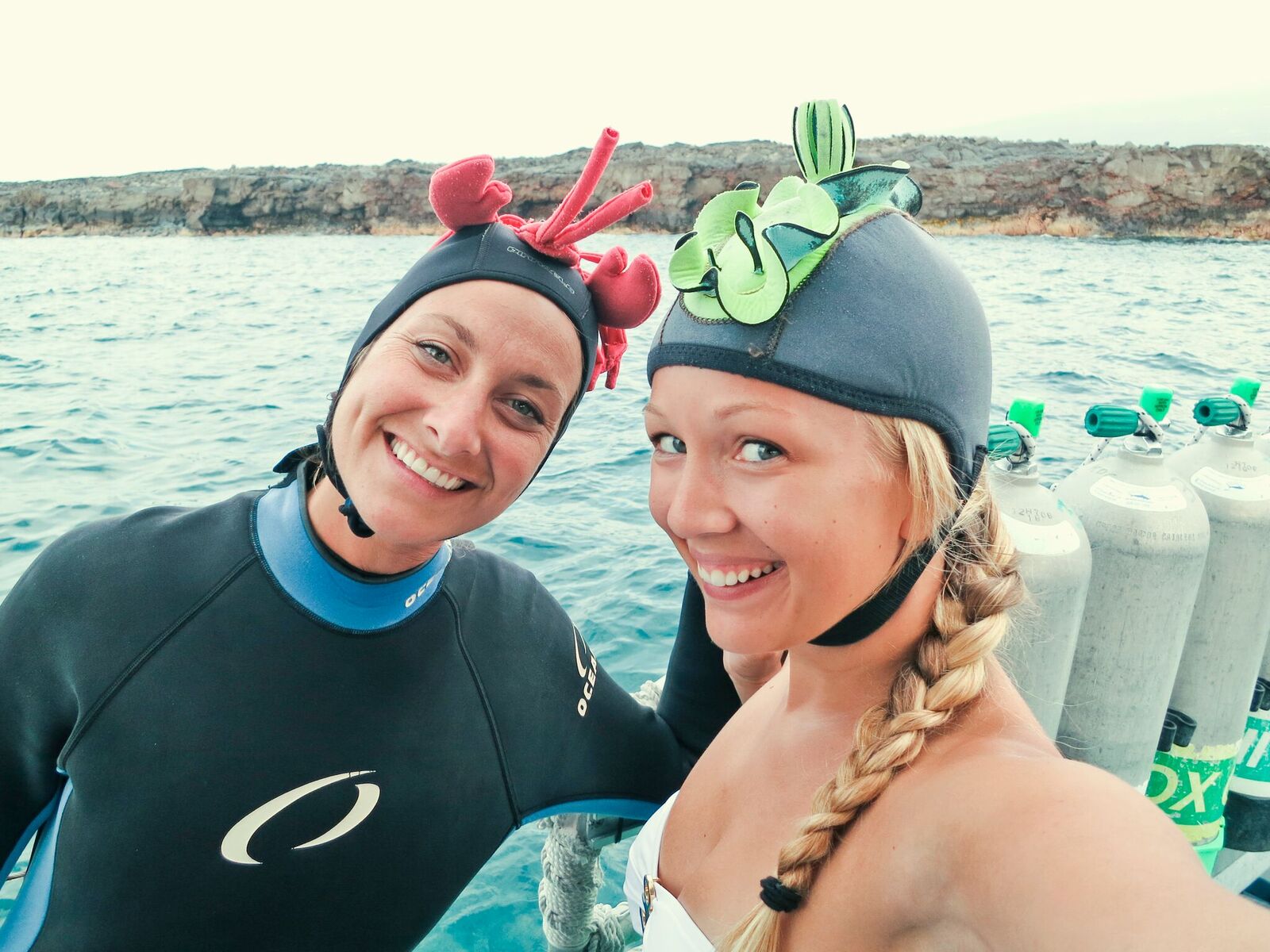 How in shape do I need to be?
You don't need to be an Olympic-level swimmer by any means, but some basic skills are required. The PADI Open Water Diver course requirements for swimming level consists of a ten minute session treading water any way you choose and a 200 meters swim (or 300 meters in mask, fins and snorkel). But don't stress about the swim — there's no time limit and no points for form; it's simply designed to ensure your safety in and around the water.
What kind of gear do I need to buy to get started?
None! You can rent your gear from the dive shop. However, I'd highly recommend investing in your own mask, snorkel and fins because you'll feel more comfortable in a set that's fitted specifically for you. Plus, you'll be ready for all kinds of aquatic adventures – even when I'm not traveling with my full set of dive gear, I always pack my mask for spontaneous snorkel escapes.
Eventually, it would be ideal to own all your own gear. But don't let the cost of BCDs and regs put you off getting started diving – you can stick to high quality rental dive gear for as long as you need or desire.
What about – ahem – lady issues?
Because physiologists know little about the effects of diving on baby bumps, women avoid diving while pregnant or trying to become pregnant. As for that magical time of the month, there's no reason to avoid diving more than you'd avoid any other kind of physical activity during your period – an no, there's simply no evidence that sharks are attracted to menstrual blood.
Is diving a female friendly sport? Heck yes! In fact, women are often the most sought after dive buddies on a boat. Why? They tend to have the best air consumption, and can often linger underwater longer than their heavy breathing male counterparts.
"One of my favorite things about learning to scuba dive was getting to learn with a female instructor and some really cool other lady divers — it made things so much fun and not intimidating at all!" – Liz Carlson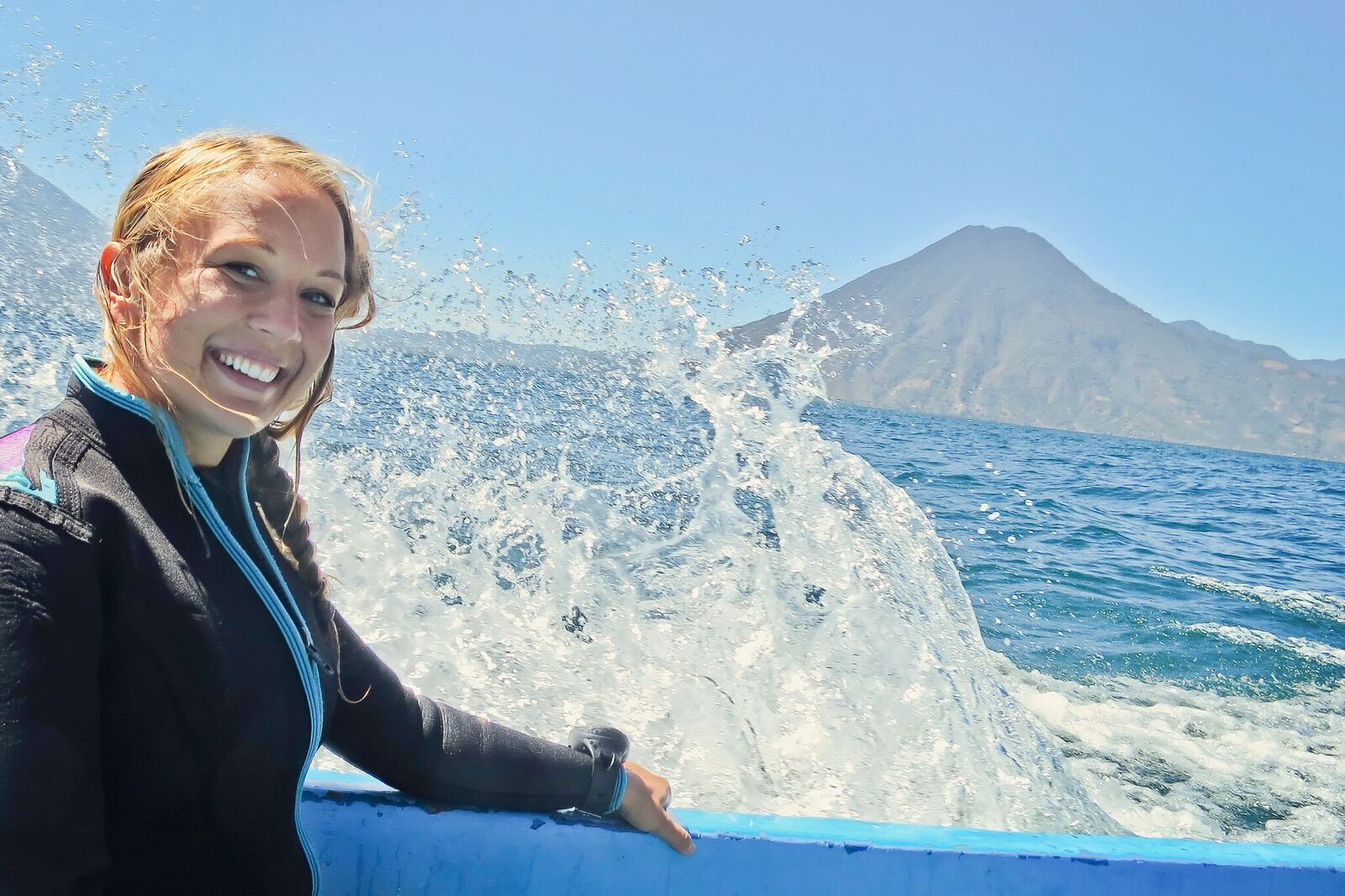 Are there any risks I should be aware of?
Absolutely – an addiction to being underwater! But really, you'll learn all about the rare but legitimate risks associated with diving in your course, while the big diving ones people tend to fret over – sharks, claustrophobia, equalization issues, etc. – tend to dispel themselves naturally as you experience diving for yourself.
How soon can I get started?
Right now! Locate a dive shop in your local area or dream destination, enroll in digital learning, or sign up for a PADI Women's Dive Day event today.
The confidence I earned from tackling subjects I never considered myself good at, the awareness I gained about the importance of conservation, the friendships I acquired that bloomed over buddy checks, and the beauty I've experienced all over the world – these are gifts diving gave me that I'm thankful for every day. I wish for all the women in my life get to experience them someday.
Any questions? Blow some bubbles in the comments! Otherwise, see you underwater!