Don't get me wrong – I love the typical tropical reef setting that makes up the vast majority of my dives. But there's something weird and wonderful about the experiences that push the boundaries of what we think of when we think of diving. Those are the dives that you tell stories about long after the surface interval is over.
While these are the four quirkiest dives I've tackled, I'm always on the lookout for more. Let me know what dive sites I need to add to my bizarre bucket list in the comments!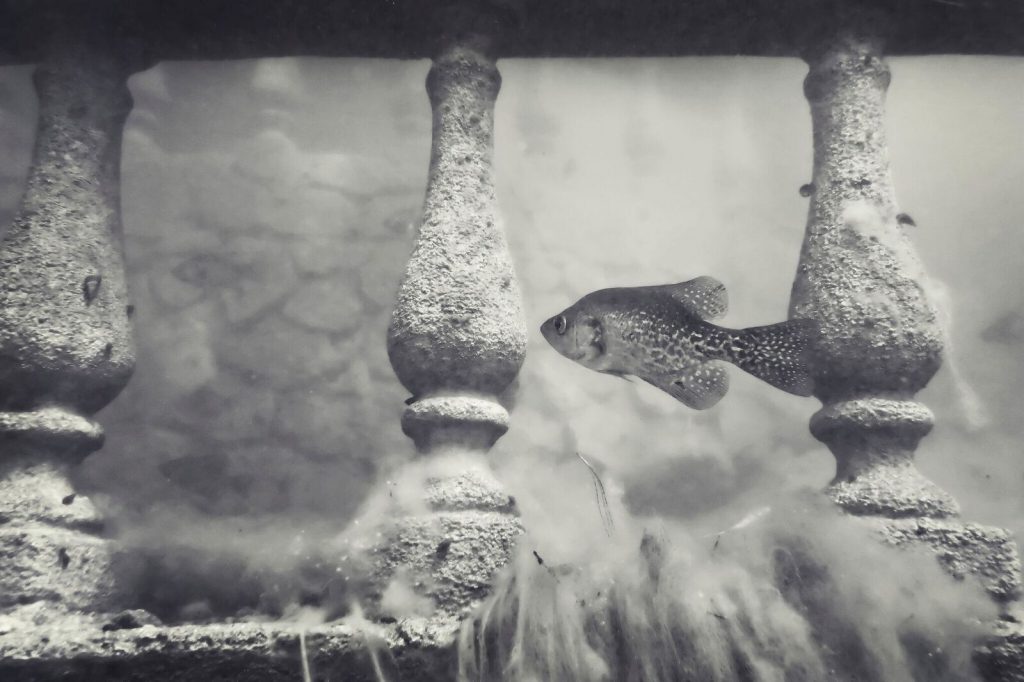 High altitude volcano diving at Lake Atitlan, Guatemala
Low temperatures, even lower visibility, and limited underwater fauna to appreciate – it doesn't sound like the makings of a very memorable dive. Yet the novelty of altitude diving in the crater of a Guatemalan volcano called to me during my travels through Central America in 2015, and eventually brought me to the shores of beautiful Lake Atitlan. Divers can explore eerie sunken hotels and residences – the lakes waters are continually rising – or plunge their hands into the silty floor of the lake looking for the boiling volcanic fault line, and boil an egg underwater when they find it. A quirky dive sites worth suiting up for? I'd say so. And the volcanic views during surface intervals and sunset only strengthen the case.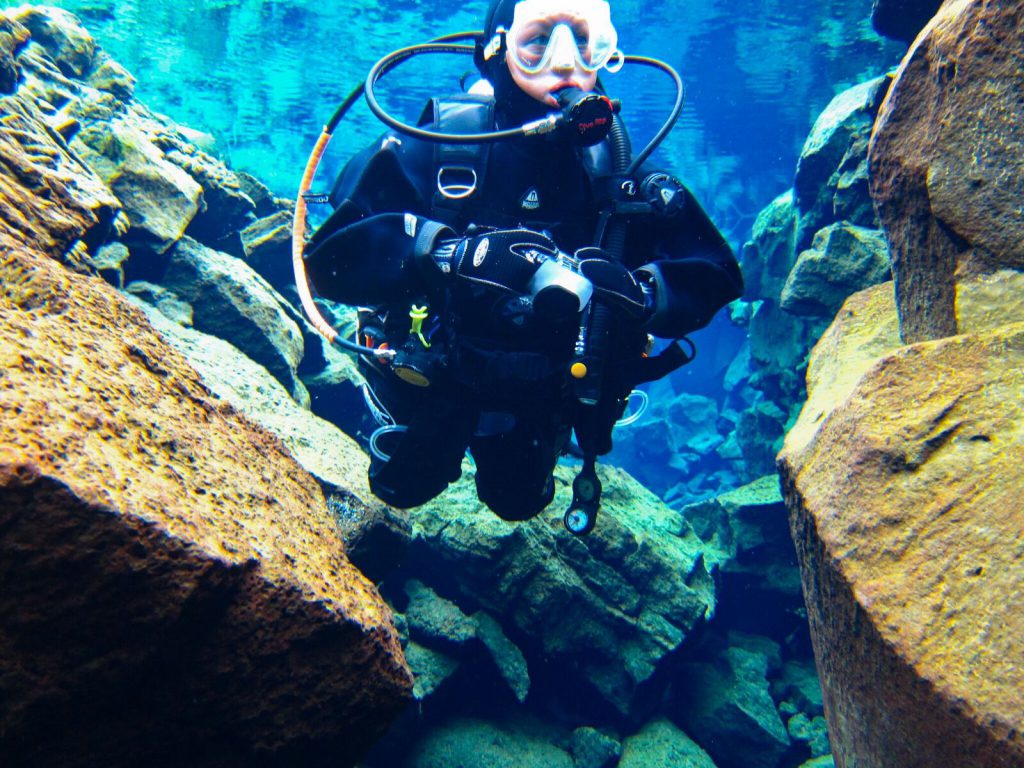 Diving between tectonic plates in Thingvellir, Iceland
If you've ever wished you could be two places at once, diving in Thingvellir National Park, a beautiful UNESCO World Heritage Sight in Iceland, will have you feeling pretty close. The Silfra Fissure is a glacial water-filled ravine that runs between the tectonic plates of Europe and North America, creating a geological break between the two continents – one that continues to grow as the plates drift an additional .8" each year. Famous for its otherworldly topography, crystal 300' visibility and the ability to pop your reg out and take a gulp of glacial goodness mid-dive, plunging into Silfra was the highlight of my own trip to Iceland in 2012 – despite the 34-36F temps.
Though I had a couple hundred dives under my (weight) belt at the time, I admit that my first time in a dry suit was a little less than suave. Want to feel like a pro between the plates? Consider the PADI Dry Suit Diver specialty course, and leave Iceland with a new certification among your souvenirs.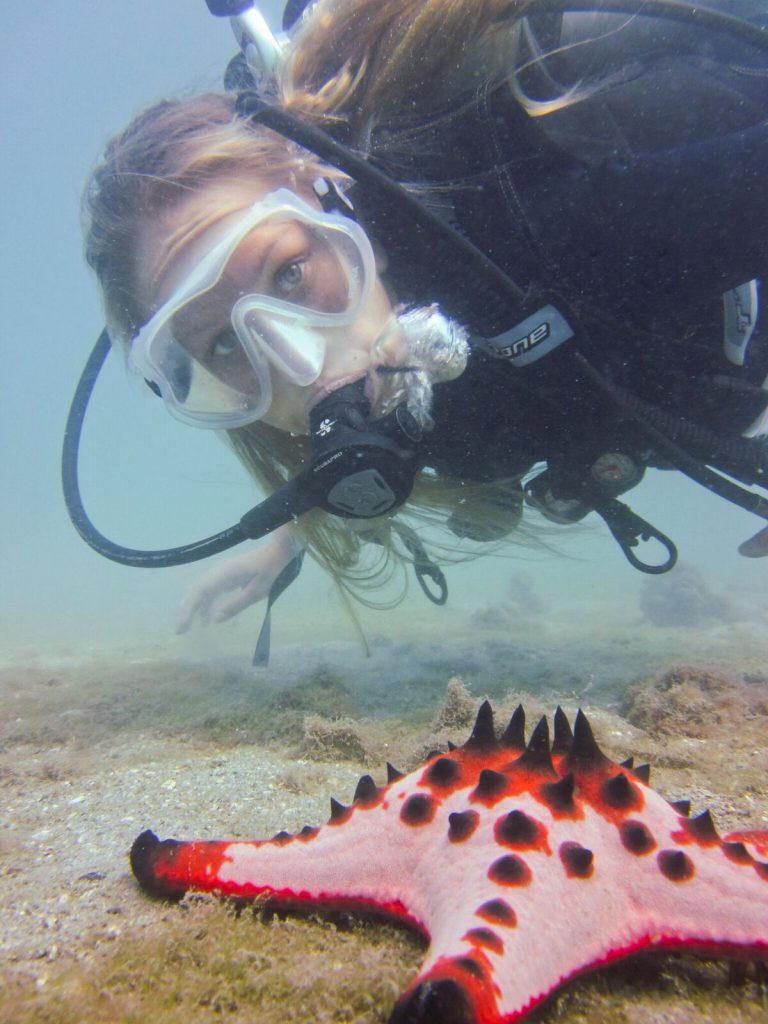 Muck diving in Koh Rong Samloem, Cambodia
In the diving mecca that is Southeast Asia, Cambodia has not made much of a name for itself. Unsustainable fishing methods, poor visibility and uninspiring topography keep it off top ten lists, but also ensure that dive sites like The Corral remain hidden gems. The first legally protected dive site in the country, The Corral is named for the abundance of seahorse that make it popular among marine biologists as well as intrepid underwater photographers and dive enthusiasts. While the reef diving in the area is notably mediocre, the muck diving – so named for the silty or sandy-bottomed marine environment – is surprisingly appealing.
On my own sand safari at The Corral, seahorses weren't the only creatures on the agenda – we also spotted flounder, vibrant horned starfish, numerous nudibranchs, nine-armed starfish, and an Indian Walkman. Bragging rights for diving one of the regions most overlooked areas come free with all log book signings.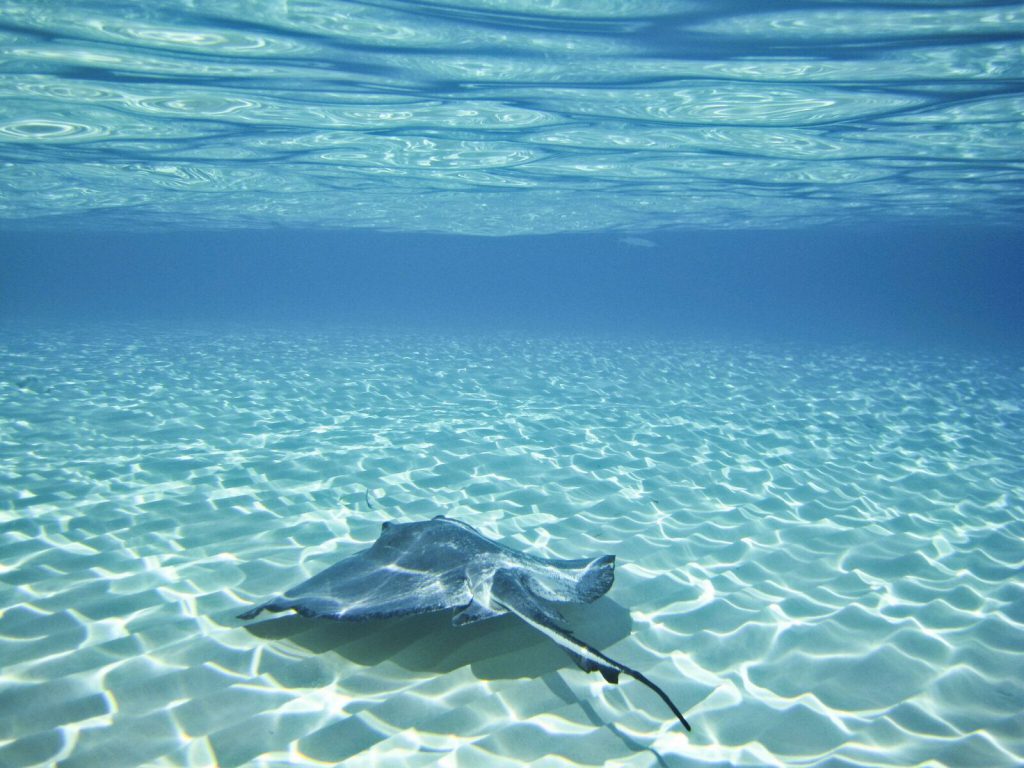 Stingray spotting in Grand Cayman, Cayman Islands
Sitting at just twelve feet of depth, Stingray City is perhaps the most famous shallow dive site in the world. It also requires a spectacular lack of exertion on the part of its divers: descend, arrange yourselves in a ring and wait for the rays to arrive. I was lucky enough to visit Stingray City on the regular during a 2010 summer photography apprenticeship in the Cayman Islands, and never tired of spending time with the puppy-dog-like wild rays.
Nearby Stingray Sandbar offers a similar, even shallower experience for snorkelers and underwater photographers looking for a different perspective.
What's the quirkiest dive site you've ever descended into?