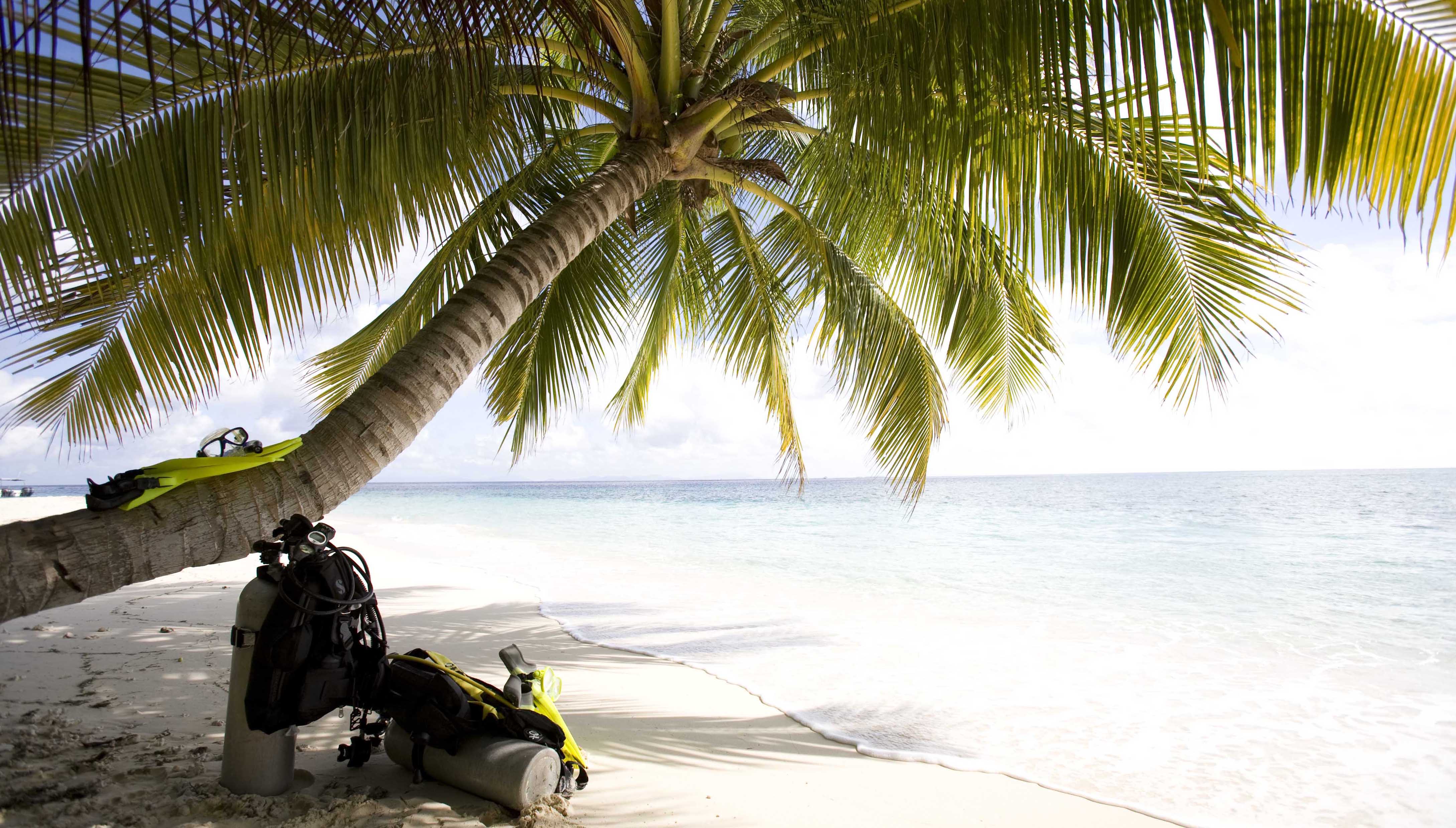 If you're a keen diver, there is simply no better time to introduce your family to the activity you love than right now. To inspire you, we've put together a list of some of the best diving destinations that have something to offer the whole family.
Cayman Islands
There are many reasons to visit the Cayman Islands, and even more reasons to take the family. If you're looking somewhere the kids (or you) can learn to dive, this is a great place to take your first breaths underwater. The water here is warm and calm and there is plenty to see without needing to dive too deep – like the Kittiwake Wreck, a fascinating site for divers of all levels. Each of the islands has something different to offer, and no matter which island you visit, you'll have an unforgettable diving experience.
Gozo, Malta
There really is something for the whole family here, sheltered bays for beginners as well as wrecks and deep dives for more experienced divers. The clear blue sea and generally calm waters make it easy to spot the groupers, squid, and seahorses that call Gozo home. When you're not diving, there is rock climbing and zip-lining to try and some of the oldest free-standing stone buildings in the world to explore.
Bonaire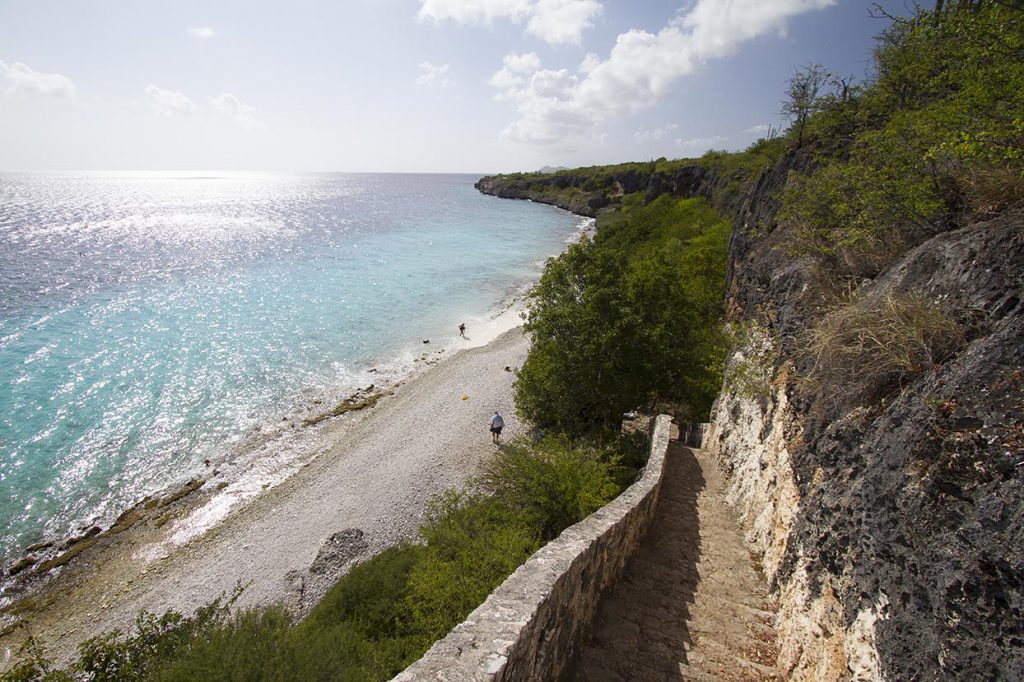 Bonaire is a fantastic place for your next family holiday. The island has a long history of preserving nature, and places great importance on environmental protection and growth. This means the island has been preserved for you, and future generations, to enjoy. Diving here is world class, the water is pristine and there are 63 official dive sites on Bonaire, many of which are shore dives. Visibility is high all year round and you can expect to see rays, frogfish and turtles at many dive sites. There are plenty of topside attractions also, spend an easy afternoon strolling around the shops or take the kids bowling one evening.
Fiji
Fiji gives divers the chance to experience some of the brightest colours you'll see underwater. There are many family-friendly accommodation options in Fiji, including live-aboard dive boats. From June to October, visibility is as high as around 30 metres/100ft and water temperatures from 24-27°C/70-75°F. There's a range of different dive options, from shallow lagoons to reef walls and drift dives. Fiji is the soft coral capital of the world and diving here won't leave you disappointed. If marine life is more your thing, then enjoy the reef sharks, barracuda, eagle and manta rays and feather stars among others. On land, you'll find horse riding and hiking adventures and plenty of beach activities. Fiji is a wonderful place to take the family and create your own perfect holiday.
Boracay, Philippines
The Philippines government has announced that Boracay will close to tourists from 26 April 2018 for up to six months to allow for environmental rehabilitation. Check your local travel advisory board or department for travel advice and updates. 
When you picture the ideal place to dive, you're probably picturing Boracay – even if you don't realise it. Divers here are regularly delighted by the brightly coloured starfish, feather stars, angelfish, clownfish and corals that call this area home. There are a range of different dive sites suited to all levels of experience and most dive sites are just 5 or 10 minutes by boat from the island, meaning the kids (and you) won't have to sit around on a boat itching to get into the water for very long. Back on land, there are plenty of activities to keep even the most active kids busy – cycling, golf and rock climbing are just a few ways to spend your time, or of course, relaxing on the pristine white sand beaches.
Oman
Oman boasts good weather, natural wonders, incredibly friendly people and, of course, great diving. What more could you want in a family holiday destination? Oman has more than 3,000km of sandy beaches, rocky coasts and beautiful secluded bays and lagoons. There are several beautiful dive sites within easy reach of Oman's capital, Muscat. Most of these dive sites are suitable for beginners as they're relatively shallow coral reefs with an array of marine life. If you want a bit more of a challenging experience though, then dive the Al Munnassir, a spectacular wreck dive which is home to Giant Moray Eels, turtles, rays and large schools of snapper.
Yucatan Peninsula, Mexico
Thanks to the plentiful limestone, the Yucatan Peninsula in Mexico boasts visibility up to 30m/100ft and inside the cenotes it can sometimes be more than 100 metres. There's great variety for divers here. More experienced divers may choose to explore any of the underwater caverns whereas beginner divers can enjoy the beauty of the Great Mesoamerican Reef. Marine life is varied also, rays, lobsters, and turtles are common sights and in season (mid-May – September) hundreds of Whale Sharks pass by. There's also plenty to explore on land as nearby you'll find ancient Myan ruins and jungle tours.
Find a PADI Dive Shop or Resort here to start planning your next family holiday and be sure to ask about their youth program offerings.