­­­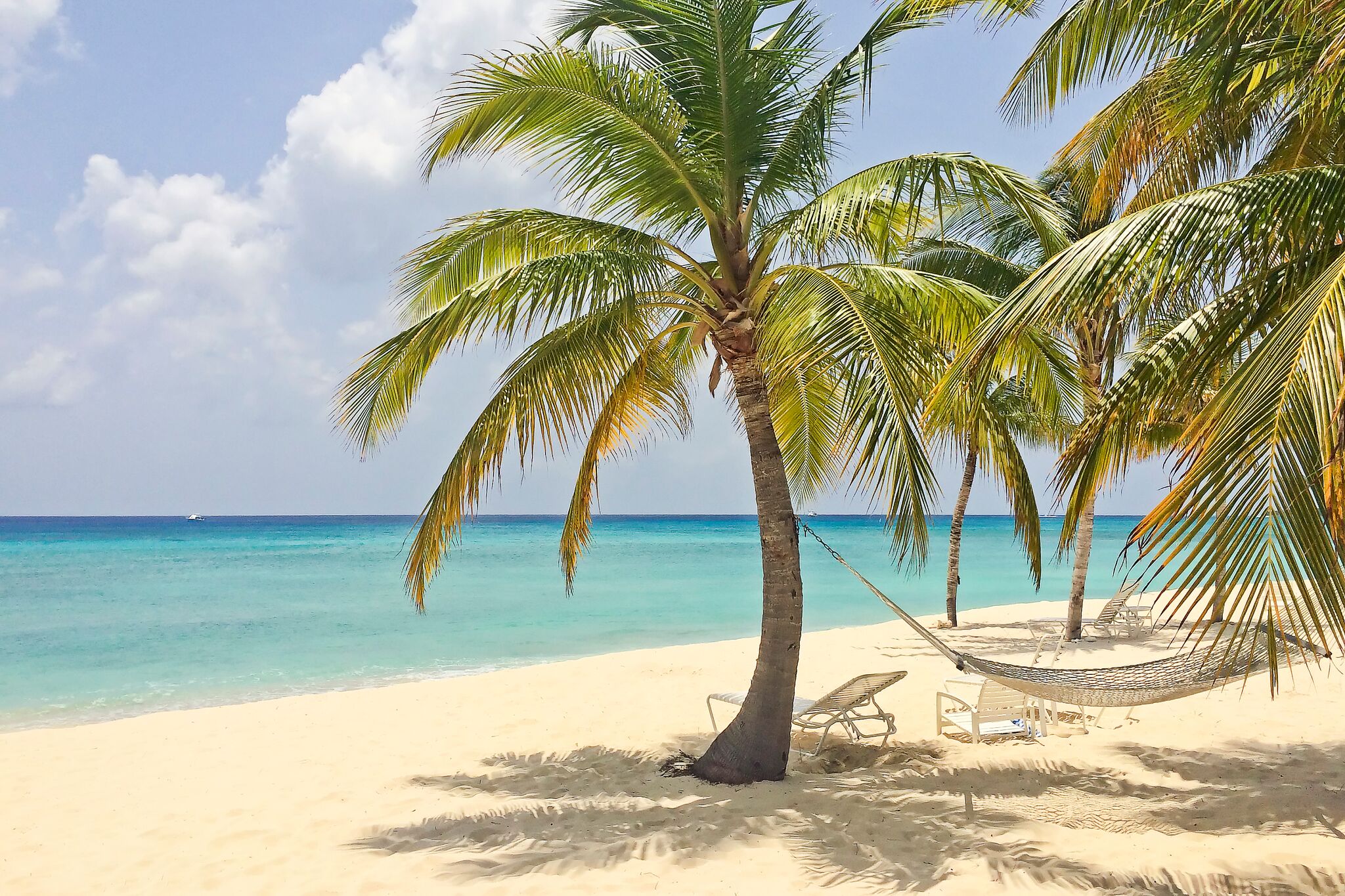 When I started diving, I dreamed of exotic destinations, adrenaline-inducing adventures, and awe-inspiring animal encounters. What didn't I spend too much time thinking about? The person on the other end of my pre-dive buddy checks. The bonds I've built and strengthened thanks to diving have been one of the greatest gifts my underwater addiction has given me. Some of my closest friendships and longest relationships have been born on a dive boat!
From laughing over surface intervals to sharing a wide-eyed look of wonder underwater to bonding over textbooks in a classroom, I can't think of a better adventure to share with family, friends, and beyond. I honor all the people I've winked at underwater. Here's a destination idea for each of the dive buddies in your life:
Dive buddy: The kid in your life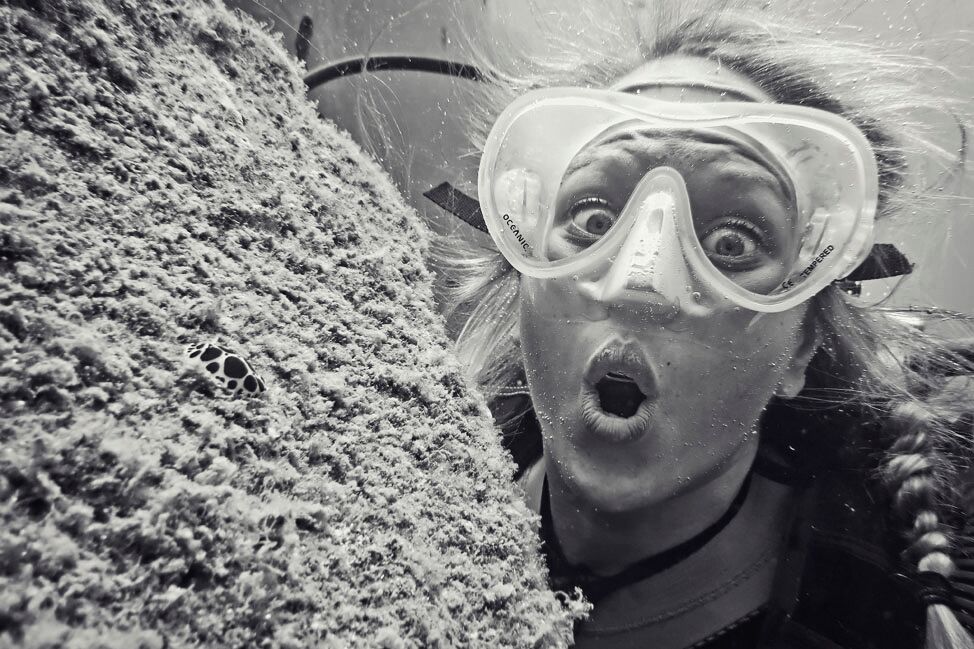 Start them early! Forget theme parks and cheesy cruises, your kids will be begging to get back in the water after attending an organized week of scuba fun.
Kids Sea Camp, developed in 2000, offers an array of family adventures in PADI dedicated dive resorts around the globe every year. Specialized kids gear, conservative instructor-to-kid ratios, and age-appropriate courses make these events one of the absolute best ways to introduce the tiny human in your life to the magic of diving.
With its well-developed infrastructure and its reputation as one of the safest islands in the Caribbean, Grand Cayman is a popular and personally recommended choice for the whole family, though Kids Sea Camp is hosted in destinations as exotic as Palau and Fiji.
Looking for somewhere other than the tropics? My friend Annie Crawley's Scuba Diving Camp outside Seattle, Washington, U.S.A. is a chance to get face time with the woman behind Dive Into Your Imagination, expose kids to top-notch education, and have an absolute blast.
Dive buddy: Your college roommate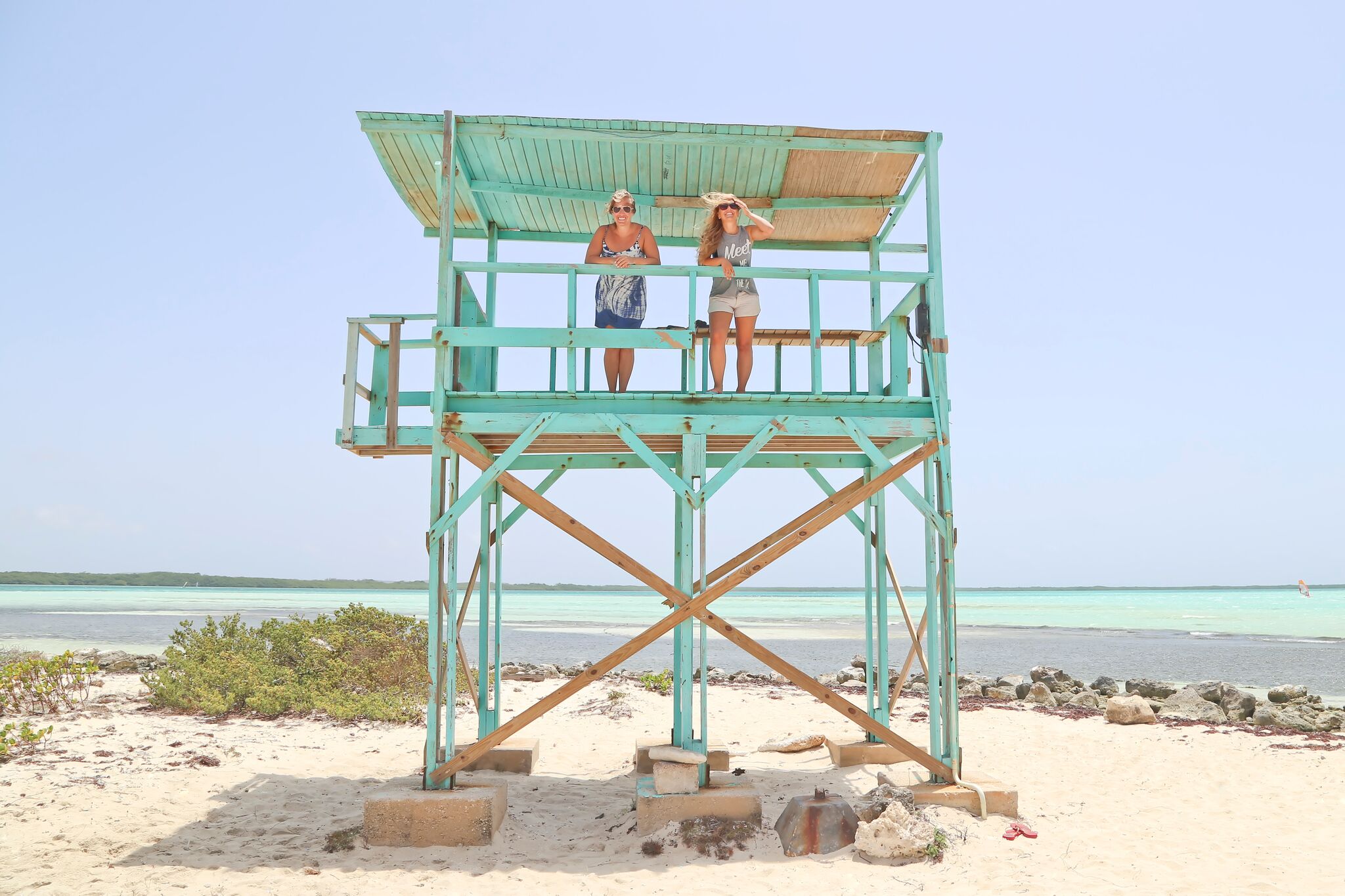 You're already used to living in tight quarters – why not relive the glory days with a liveaboard? Try it in the Bahamas, an experience I lovely referred to as "camping at sea". Spend the week watching dolphins dance in the boat wake. Explore the Out Islands and psyche yourself up for a shark dive.
There's a liveaboard for every budget. What you can't put a price tag on are the hours spent lingering on deck, nostalgically reminiscing about all your wildest college antics.
Dive buddy: Your husband or wife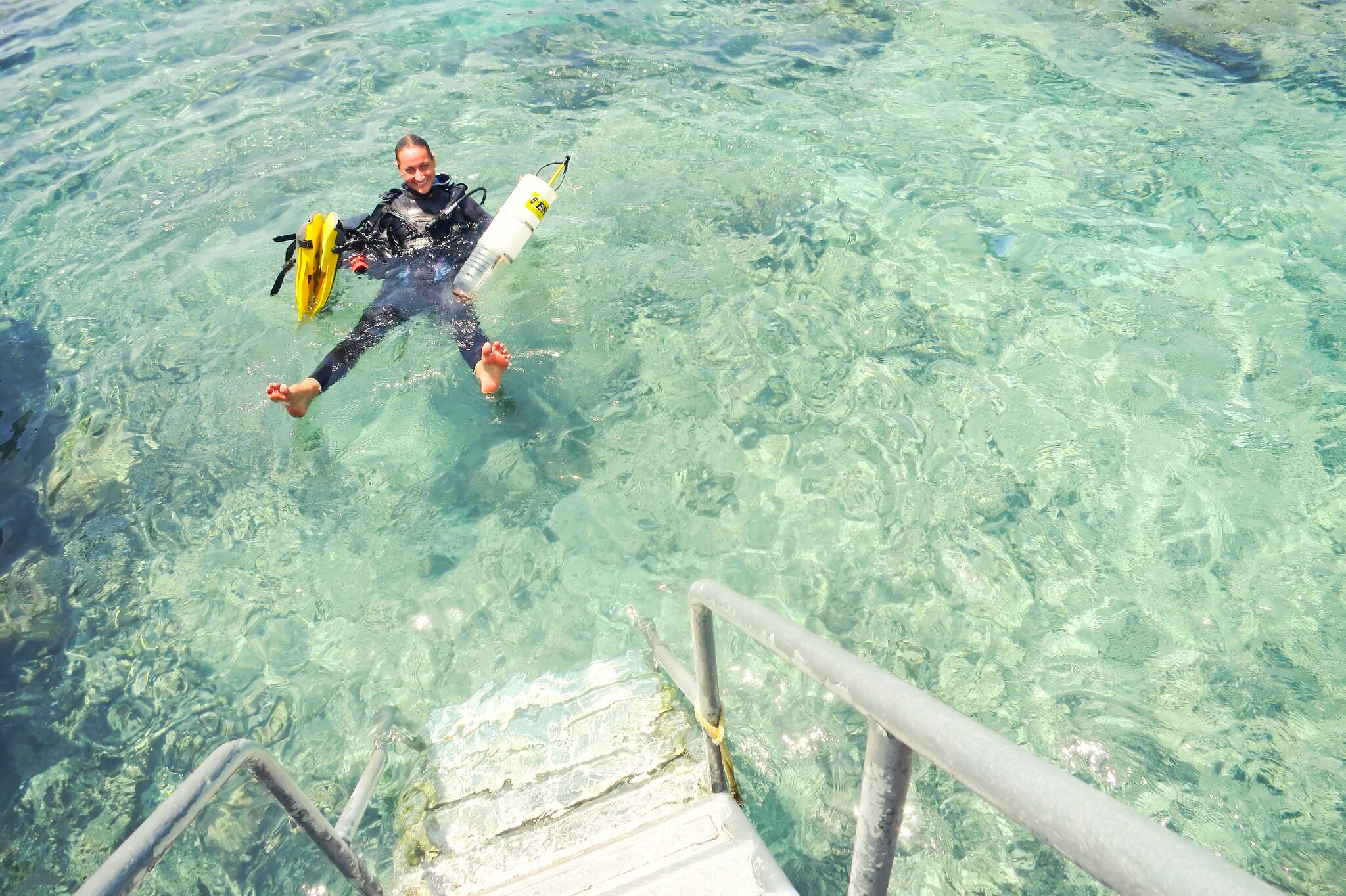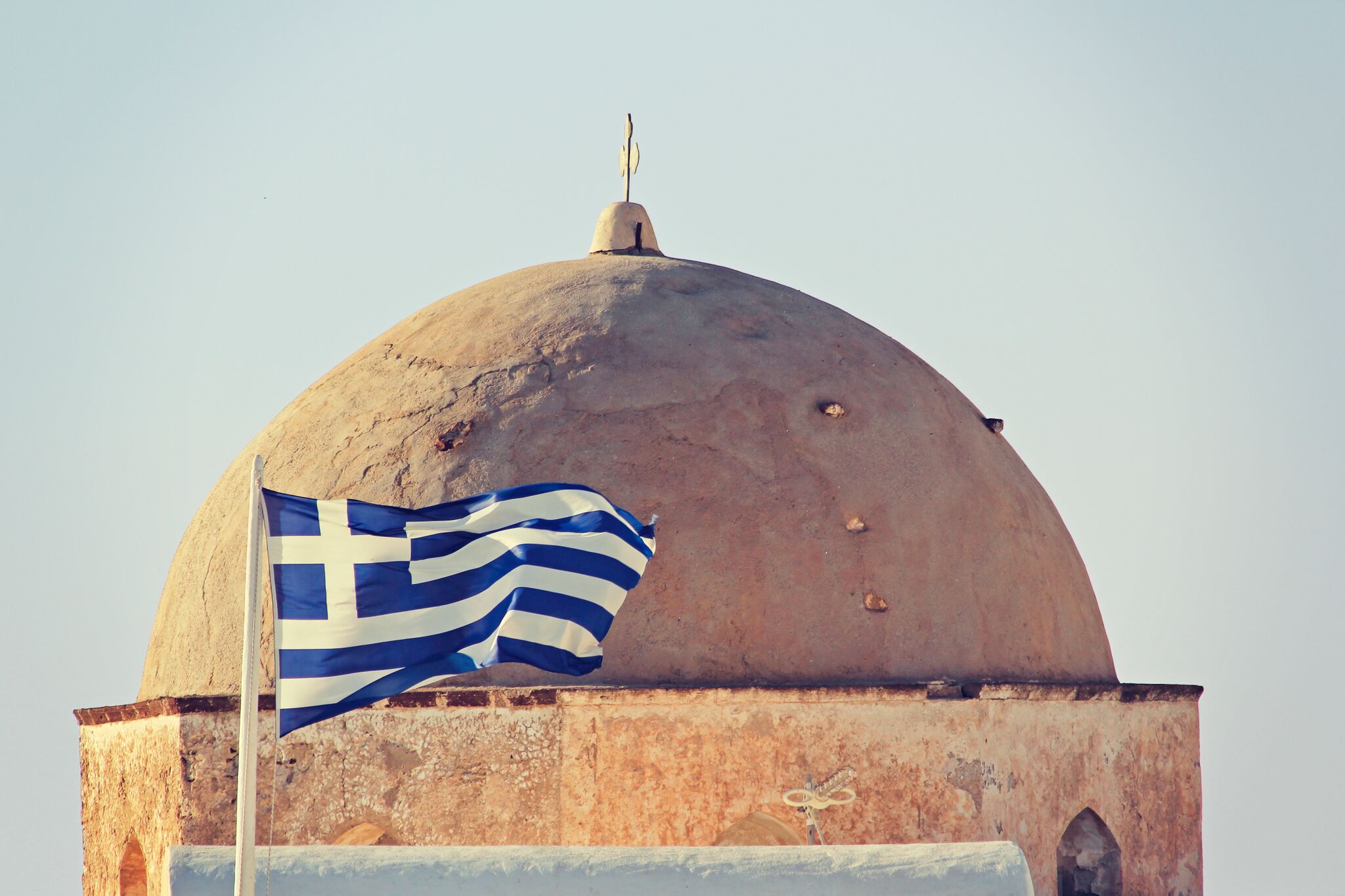 Go full honeymoon, regardless of how long ago you tied the knot. The Greek Islands may be known more for their above-the-surface attractions than their submerged ones, but there's a beautiful world beneath that famous blue Aegean.
In Santorini, head for Nea Kameni, the crater around which modern Santorini is formed. If being in such close proximity to an active volcano doesn't give you enough kicks, a shallow wreck in the heart of the dive site is an added perk. I loved it! In Mykonos, check out the Dragonisi Island Caverns for some swim-through excitement, and in Naxos swim circles around the Arado 196 German Seaplane, an upside-down airline wreck that sits dramatically intact at 20 meters. On surface intervals, refuel on olives and octopus, soak up the world's most romantic sunsets, and sightsee at ancient ruins.
And remember – no taking your regulator out on a dive. Unless it's for a quick kiss.
Dive buddy: Your coworker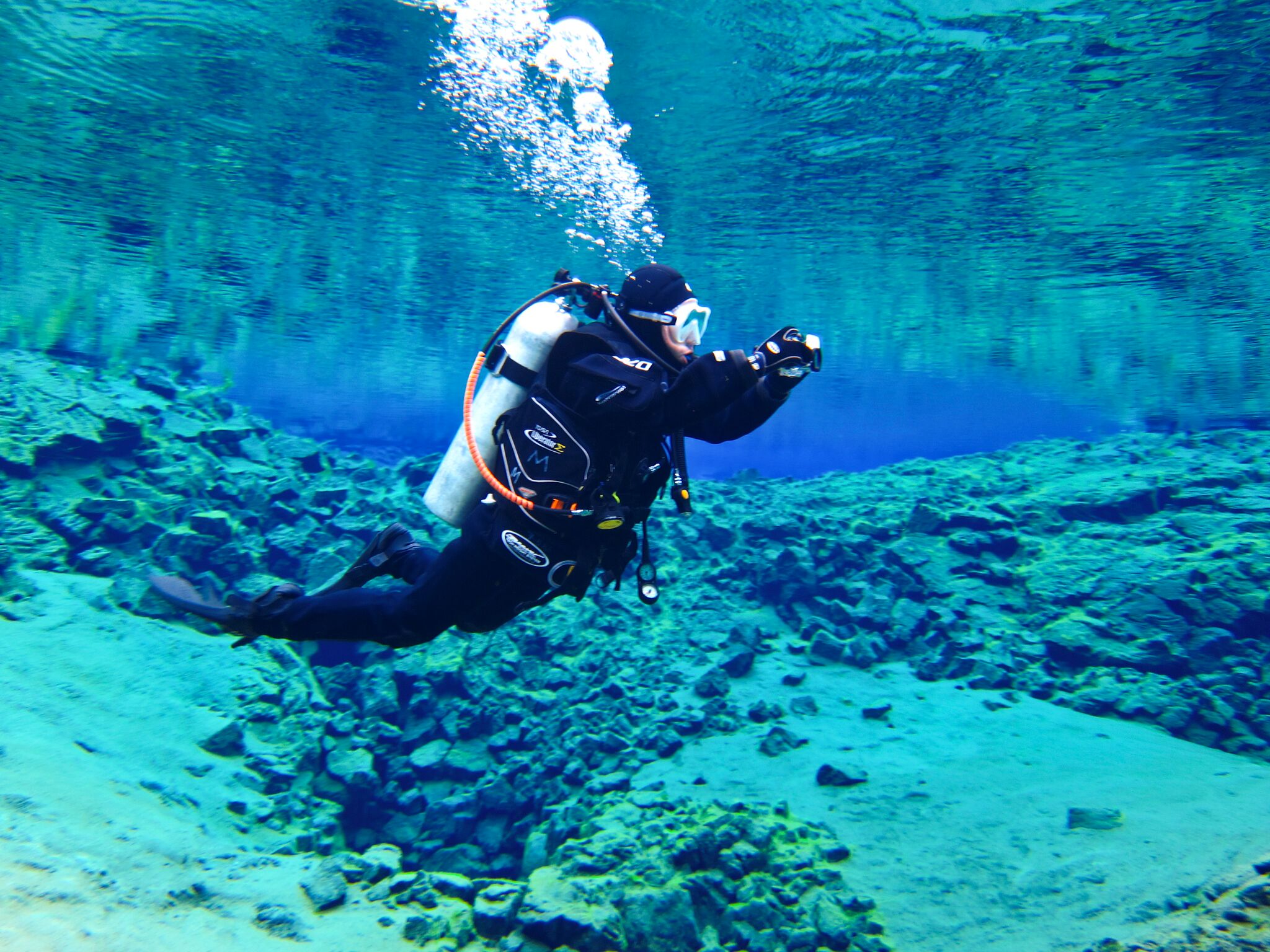 So over the water cooler, you managed to talk your work pal into joining your next dive trip. Where to take them? Try a long weekend in Iceland diving Silfra. It's a glacial-water-filled ravine that runs between the tectonic plates of Europe and North America. Think three hundred feet of visibility. There's neon algae the locals refer to as "troll hair" and one of the wildest geological locations on earth.
A short and sweet trip is the perfect length for someone that you may not have spent much time with outside the office. You can both bond over the challenges of diving such extreme temperatures. (If you're not familiar with dry suit diving, you may wish to brush up on it before takeoff.) Best of all? You'll have major bragging material for everyone back at work.
Dive buddy: A big group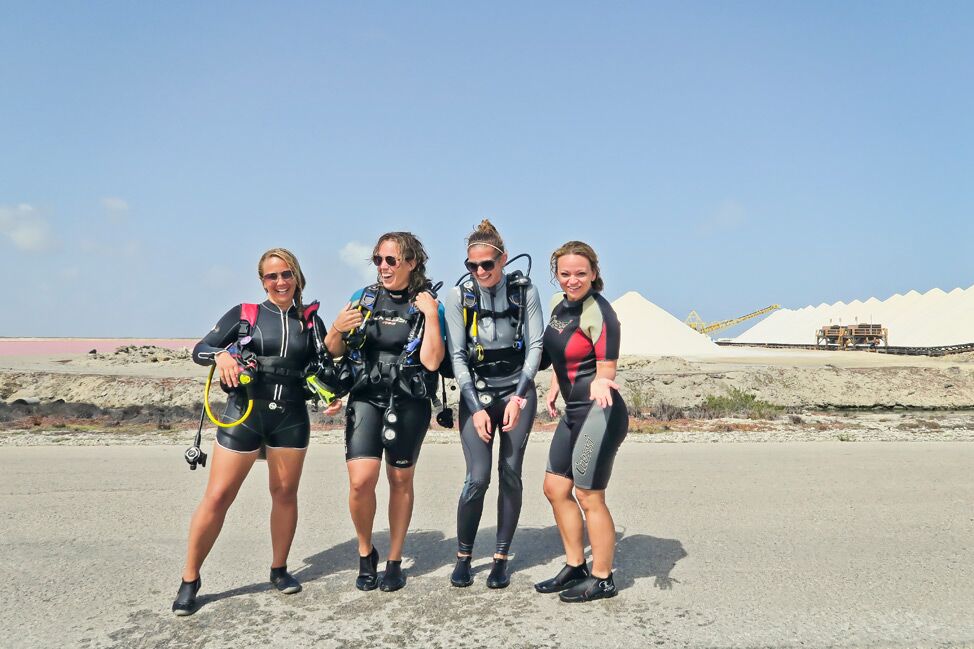 Congratulations! You have a big family or a great group of friends that love to dive – or are willing to try. Now comes the tricky part: finding a destination that's right for everyone. Allow me to introduce my beloved Bonaire. It's the perfect place for a multi-generational dive trip, or any big group with differing dive levels. I visited with a group of girlfriends at all different levels in our diving journey. We had the trip of a lifetime above and below the surface.
As much of the draw to this dive-crazed Caribbean island is the abundance of shore dives, it's one of the most flexible dive destinations on the planet. Rent a big house and a couple of cars. Enjoy caravanning around the island in search of the perfect drop in. Don't worry about being left behind on land while everyone parties on a boat if they need a break. If anyone wants to sit a certain dive out, they can enjoy photographing kitesurfers offshore (it's a global hotspot for the sport), grab a bite to eat (the island is renown for its cuisine) or simply kick back and watch for bubbles.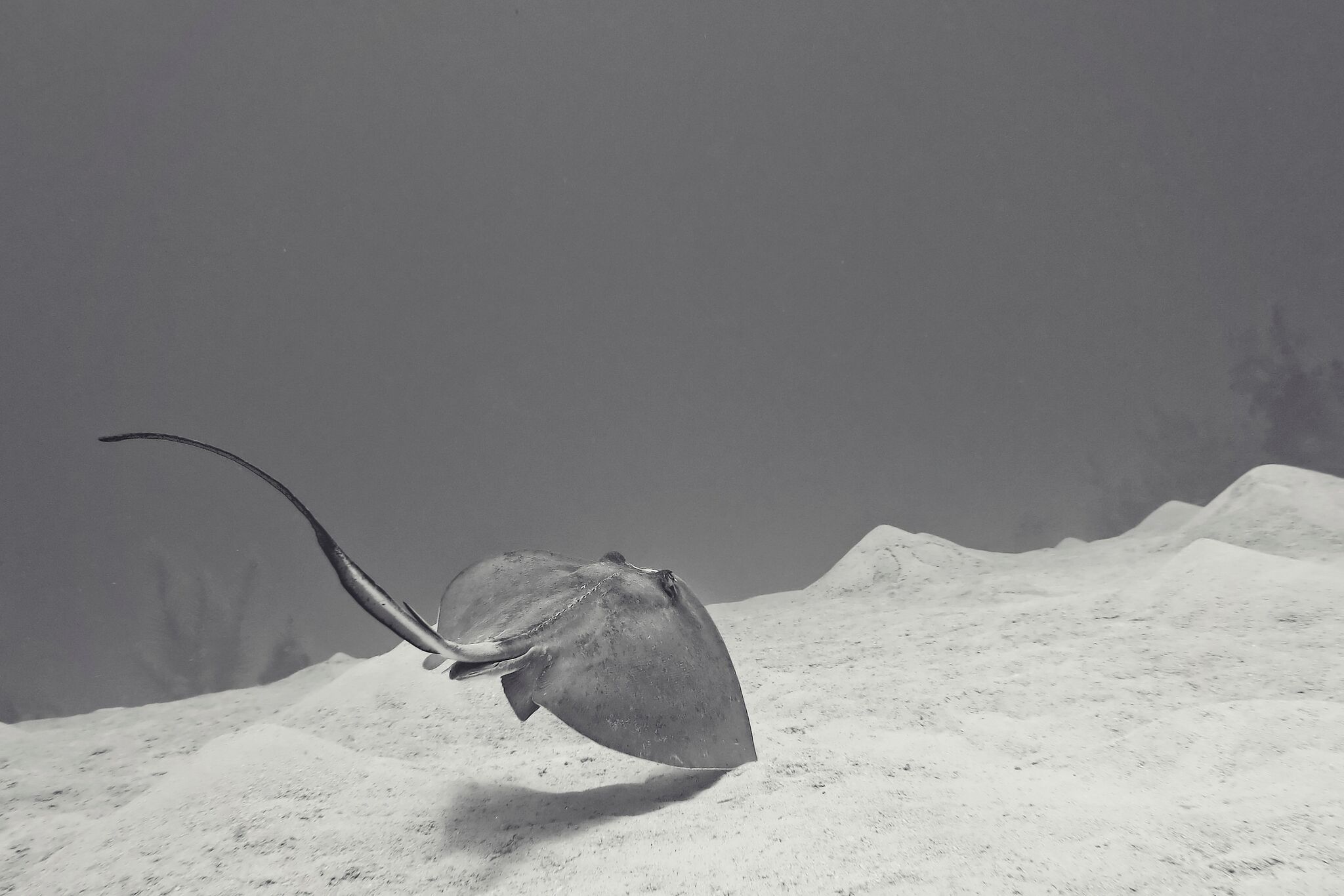 Need to find a dive buddy for your next adventure? Here's our guide!