We caught up with New York artist and conservationist, Kevin McHugh, to talk about his innovative use of art to bring shark conservation to a whole new audience.
As an artist in New York, what was it that created this passion for marine life, and sharks in particular?
I am a native New Yorker and my dad was an avid fisherman. I was on many fishing trips with him out of Sheepshead Bay in Brooklyn. He had a deep respect for the ocean and marine life and that was the major inspiration for my art and conservation efforts.
My first infatuation was the sailfish….so majestic and awe-inspiring! Shark Love developed more recently as I became educated with shark finning and the unsustainable amounts we kill on a yearly basis. Sharks are an apex predator and decimating their population affects everything in the ocean right down to scallops and beyond. So you may not like sharks but if you love scallops and all the other good our oceans offer us, then you have to love sharks.
What was your inspiration for the art piece 'DiscoShark'?
I worked in the music, club and DJ world for over 20 years and I knew I wanted to merge my art and conservation project with that scene somehow. Coachella Music Festival expressed interest in my Swarovski shark sculptures a few years ago and we decided on a mirror-tile finish and DiscoShark was born! The piece went on to "live" at Sound Nightclub in LA and returns to Coachella each year. The festival goers response was incredible! The following year DiscoShark raised over $15,000 for Oceana and SharkTeamOne thru a GoFundMe campaign.
How did you create the piece?
The piece is constructed of fiberglass and over 6000 glass mirror tiles.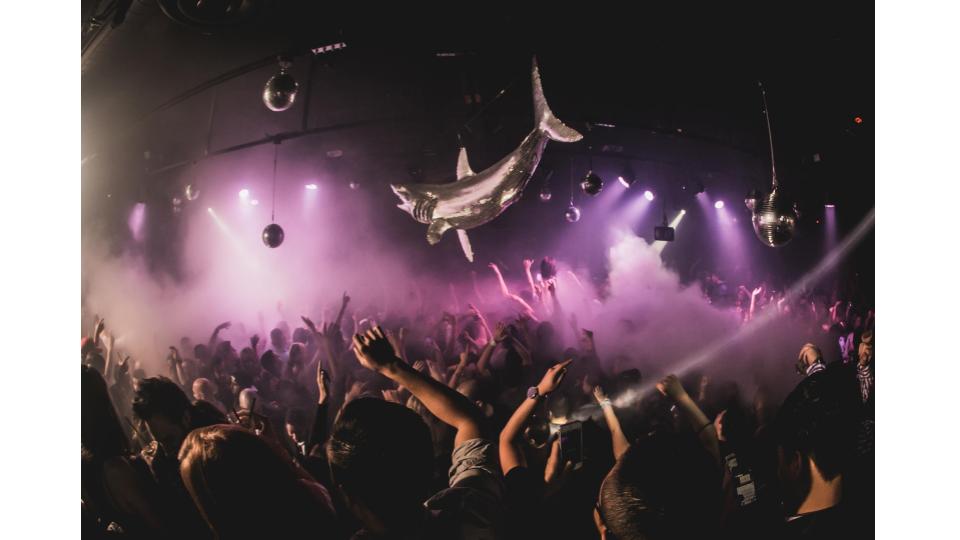 DiscoShark is a feature of the Yuma tent at Coachella, how important is the merging of art, popular culture and conservation, in your opinion?
DiscoShark proved to me that merging art, conservation and popular culture is a fantastic recipe! Art is taking new forms everyday and I am honored that Coachella added a DiscoShark filter to their VR app this year. To have my art and message reach so many people in fun and engaging ways is very humbling.
What do you want people to think when they see the DiscoShark?
I want people to see beauty, fun, art and activism.