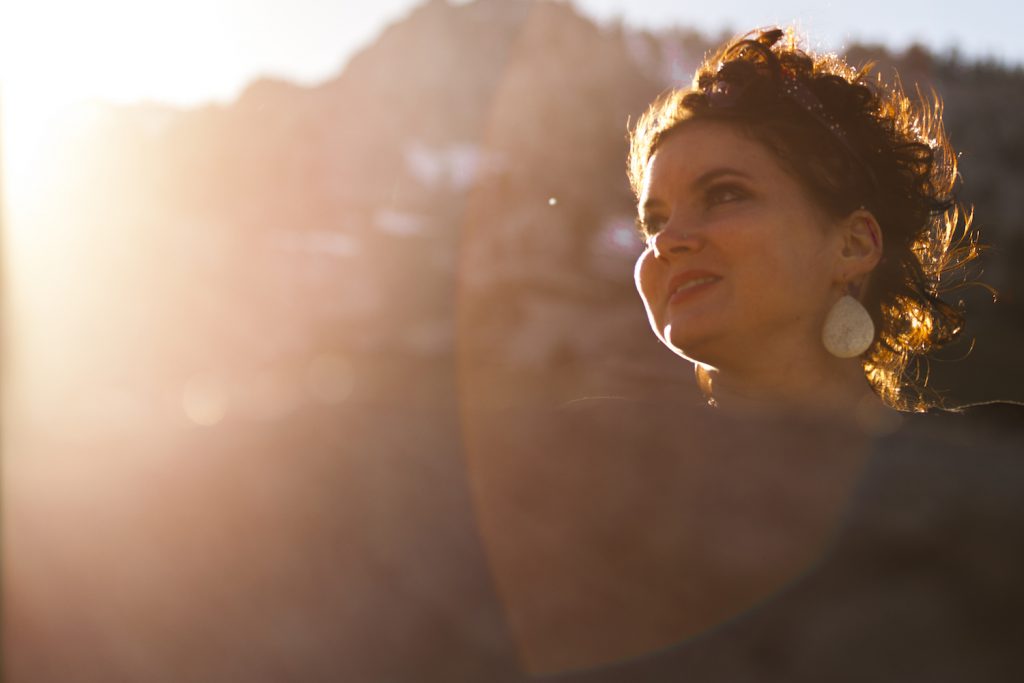 PADI AmbassaDiver ™ Cody Unser is one of the youngest women to be inducted into the Women Divers Hall of Fame, and the first woman with a disability to receive the award. Her foundation, the Cody Unser First Step Foundation (CUFSF) has enabled thousands of individuals with disabilities to scuba dive, and she travels around the country promoting the therapeutic benefits of scuba diving to individuals with disabilities and the medical community.
Cody was diagnosed with transverse myelitis at the age of 12. Her famous last name put her in the spotlight at a young age, but rather than retreat from the attention, she established the Cody Unser First Step Foundation (CUFSF) in 1999 to serve kids and adults with disabilities.
Cody has an extremely busy life that includes:
Delivering keynote speeches
Attending medical symposia
Advocating for research into the therapeutic benefits of scuba
Pursuing a Master's Degree in public health policy at George Washington University
Promoting adaptive scuba techniques within the dive industry
Facilitating dive trips and scuba training for disabled individuals
We caught up with Cody following an event at the Kennedy Krieger Institute's International Spinal Cord Injury Center. The program has two goals:
Train medical professionals to dive with patients past and present
Offer Kennedy Krieger Institute (KKI) patients the chance to try a Discover Scuba ® Diving experience
"I've known several spinal cord injury patients throughout the years and longed to get them diving. It was such an honor to be able to share the freedom of Scuba," Cody said. "It was also a dream come true for me personally because I have been treated by KKI and they are an affiliate to Johns Hopkins who conducted a 2011 study with CUFSF."
The remarkable 2011 study sponsored by CUFSF proved scuba offers therapeutic benefits to individuals suffering from neurological and physiological impairments. The research supported one of the foundation's goals: to offer physical and occupational therapists a new therapy tool for mobility challenged patients.
When asked about upcoming projects, Cody had an impressive "to do" list for the next 12 months:
"Our goal is to rinse, repeat and build [the KKI] program. We're working to fund the next phase – getting the group of therapists PADI Open Water certified so they will be ready to dive when it's time to train the chosen patients.
"We're also in the process of training eight participants with a variety of disabilities and their chosen dive buddies here in Albuquerque, NM. They're about ready for their PADI Open Water certification either at The Blue Hole or Balmorhea.
"Outside of diving, I will be continuing my mission to bring more attention and education about the sexual and reproductive health care for women with disabilities at different OB/GYN conferences across the U.S."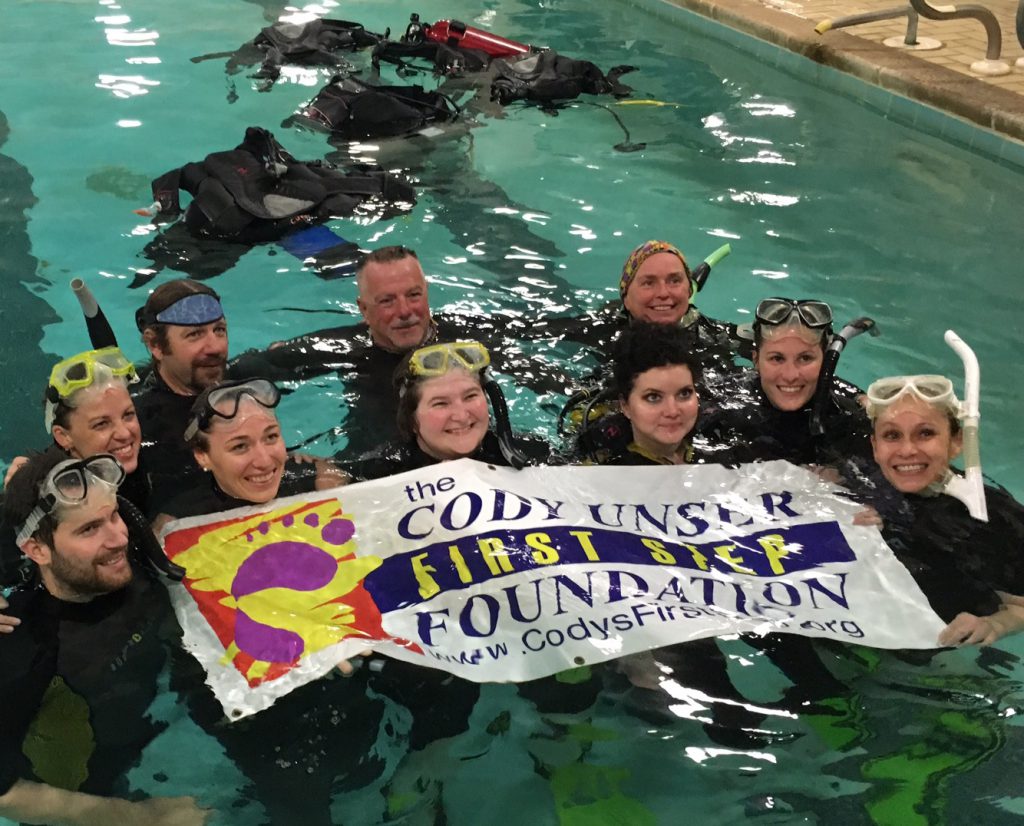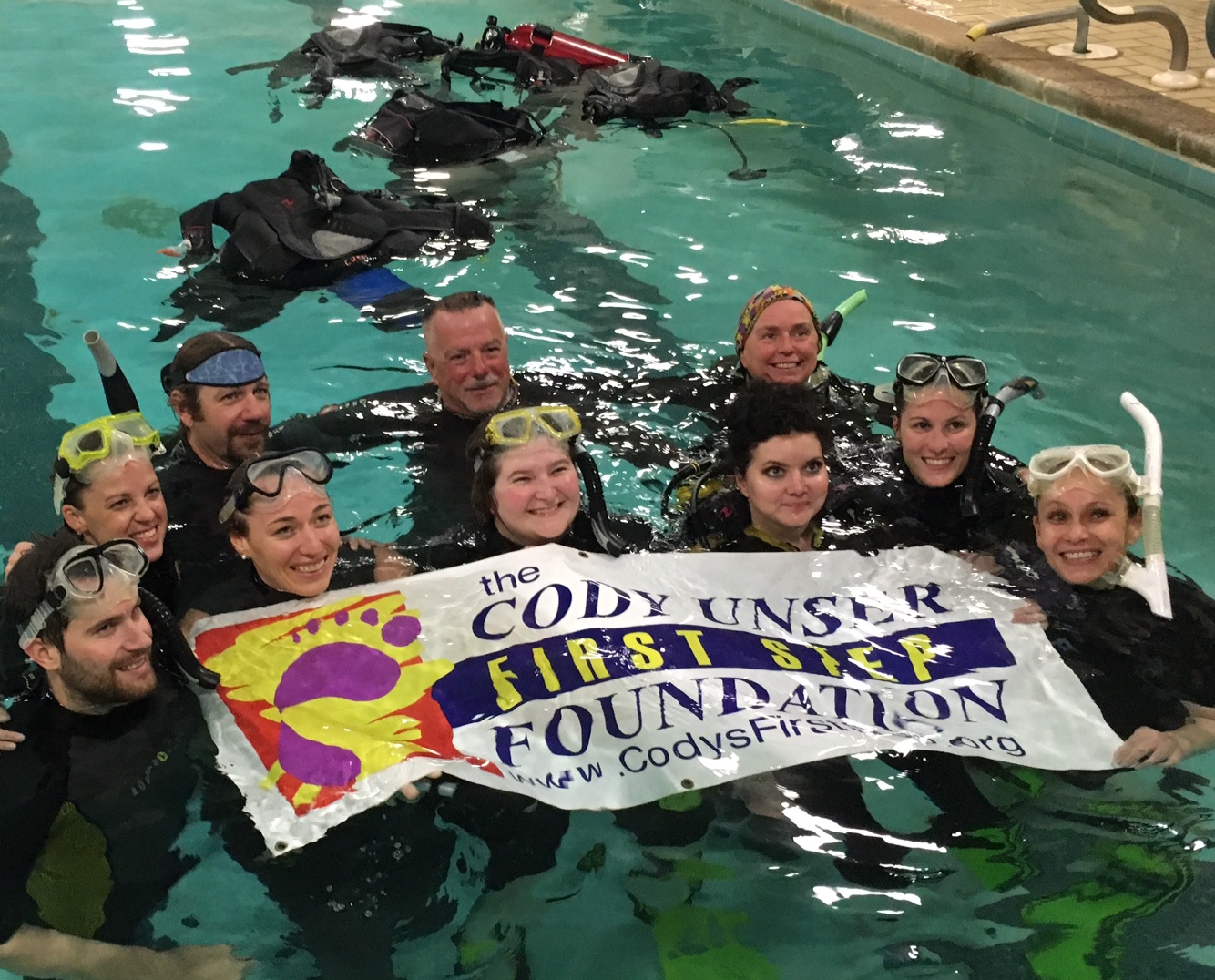 Divers who'd like to support the foundation's work are invited to share and screen the film Changing Lives, One Dive at a Time. "The 20 minute short film shows our trip to Key Largo, FL with young adults from Indiana who either have cerebral palsy or spina bifida," Cody explains.
The goal of the film is to help families learn about the opportunities to dive together and also raise money for the foundation's adaptive scuba program. You can view the video and support the fundraising campaign at: gofundme.com/changinglivesonediveatatime.
"We're in the process of funding our next scuba study, and hope to continue serving the divers from the film who want more PADI training and experience," she said.
PADI Instructors or dive shops who are interested in adaptive scuba can contact the foundation to sponsor training for someone with a disability, and/or lend tanks and weights to support a CUFSF-sponsored event. A PADI Adaptive Scuba program will officially launch later this year.
"I'm so excited PADI is taking a proactive, educational approach with an Adaptive Diver course. It's a great start and opportunity to get more information out there about disabilities and diving. I'm hoping to involve the longtime PADI Pros on my dive team to teach this course within our foundation," said Cody. "We look forward to promoting adaptive diving best practices and evolving the safety standards."
In addition to all of the above, Cody found time to do a video shoot with PADI earlier this year. "Working with PADI on the video shoot was so much fun!" she said.
"Being able to share my story, my love for scuba and my passion for helping others with disabilities is always something I take advantage of. Now I want to go diving with the video crew!" Check out Cody's video below and learn more about her scuba journey.
My PADI Is…my answer!
My Ocean Is…full of inclusion and does not discriminate!
My Hope Is… that people will take better care of our oceans and all the lakes and streams that lead to her!
Connect with the Cody Unser First Step Foundation via GoFundMe, Facebook. or Twitter, and subscribe to updates on the foundation's website codysfirststep.org. Cody is also active on Instagram.