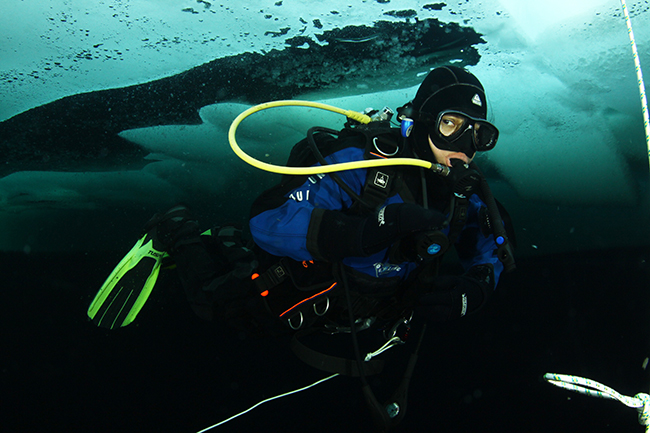 Can you tell us a little bit about yourself?
My name is Mariam, I am a 32 year old, Saudi Physician and extremely passionate about adventure. I'm also passionate about global volunteering as I am an ambassador in many international organization as African Impacts to help African kids and Women as well Seeds of Humanity to help refugees in Greece.
What was it that first inspired you to start scuba diving?
Since I was young, I remember my father was always telling me stories about marine life and about Jeddah. Years later, when I heard about beauty of the diving sites in the Red Sea and PADI diving center in Jeddah I decided to start scuba diving. That year a massive flood occurred in Jeddah and I saw how being a diver can be a good way to help people.
What does it mean to you to be the first arab woman to dive the North Pole?
As a woman born and raised in hot tropical country, it is a way to explode my ability and to do what many people think is hard or impossible. I'm really so proud of my achievement as it has helped me, and other women, to believe in themselves. In my culture, women are under pressure that leads to them underestimating themselves. So as a Saudi Female to go from the extreme hot climate to the extreme polar climate, I think this will help women, especially in my society, to trust their abilities and hopefully inspire the next generation to think out of the box and remove all their life obstacles.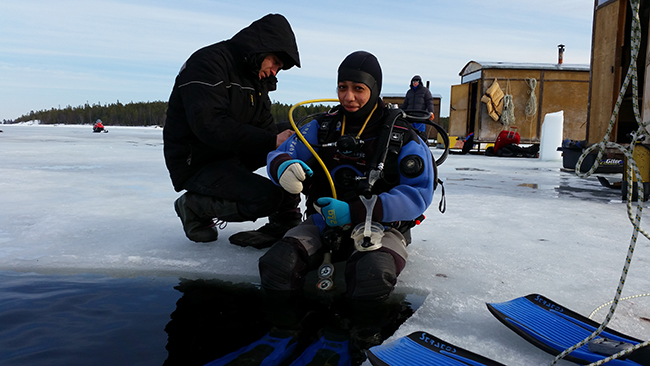 How do you go about planning to dive the North Pole?
The idea started in 2015 when I contacted the Arctic Circle Dive Center (ACDC) in Russia and asked them for their training program for the North Pole. I joined their training program and spent more than 20 days mastering the Dry Suit Dive course and Ice Dive course. Then I came back to my country where I continued to dive in a Dry Suit in the Red Sea to master all the skills for it. In 2016, I returned to Russia for my last training course before our departure to North Pole in April (the main focus of this course was to accommodate extreme cold weather, camping in winter … etc.)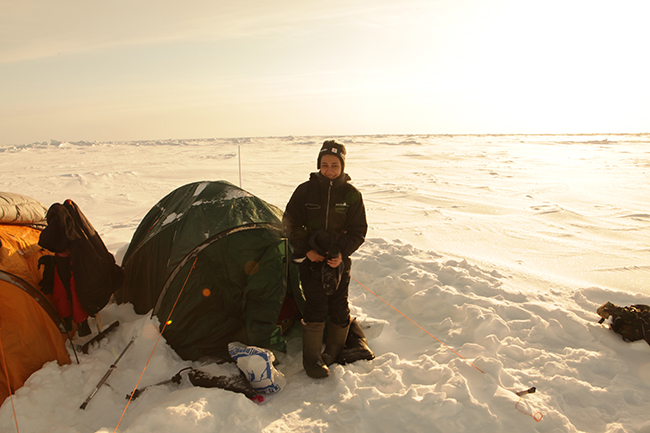 What does My PADI mean to you?
My PADI is a platform for all divers from different countries and different level to communicate and share their stories in this platform. It helps to create a big and great community where all of us, whether you are certified divers or not, are members and have a role to play in having clean, healthy oceans.