Written by PADI AmbassaDiver, Justin Carmack
I am on a mission to explore and document the best dive locations in the world, which brings me all over the planet, but there are some dive locations that I have to keep returning to, they are just so awesome. Komodo National Park is one of those. There are other great dive sites with big hype that I end up a little underwhelmed with, but when it comes to diving in Komodo, I have never been anything less than impressed.
Its always great to see dive sites that are protected and respected by local guides and governments, and Komodo seems to be doing something right. So whether you are already in the ultra popular Bali for diving, or plan on traveling to Indonesia, you need to make Komodo your next stop. I can personally guarantee you'll make some amazing memories, and make your dive buddies back home jealous for years.
Here are 5 reasons to make Komodo your next stop:
Manta Rays
I can't make a list of epic attractions in Komodo, without mentioning manta rays. I had never seen these gentle giants until my first trip to Komodo, and I saw 6 on one single dive, including 2 black (ninja) rays. I was in complete shock as I just hovered above the sand, setup the camera to film, and watched the show at a cleaning station as 6 mantas just danced in front of me, circling and swimming just feet away. I was on a high for weeks after that. There are a few popular manta dive sites, but they are always revolving, so just ask your dive guide where they are that week.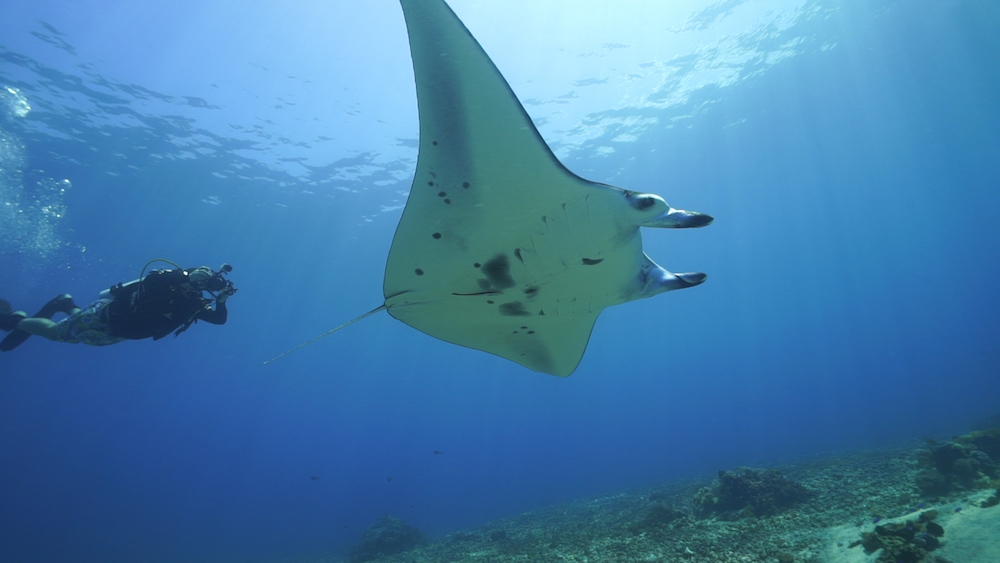 Pristine Reef Systems
Besides the manta dives where you just watch them fly around, every dive in Komodo is going to sport some amazing examples of how reef should look. From every type of hard coral imaginable, to nearly transparent yet neon colored soft corals, all teaming with numerous reef fish of every kind, you will never have enough of feeling like you are diving in a perfect aquarium. My favorite dive site in Komodo for reef? I guess if I had to choose, Batu Bulong was amazing, so be sure to check that out. You won't be disappointed.
Huge Schools of Fish
Its going to be hard to explain how crazy the huge schools and sites were in the dive site called Castle Rock. This is by far my favorite overall dive site so far in Komodo, and I'll try to tell you why. Imagine 6-7 schools, all of different species, that are so big they could fill a warehouse (each), and they are dancing around the site in big clouds that blot out the sun, but also avoiding the other schools/species, making it look like a synchronized dance underwater, all moving in tandem while you hover beneath. All while this is happening, you look down and see (20 for me on 1 dive) reef sharks sleeping in the sand everywhere. One minute you are following a huge school of bump head parrot fish, then the next minute a cloud of banner fish pass by as one huge entity, being parted to avoid a lazy shark swimming right through the crowd. Like I said, its hard to explain, but tell your guide to take you to Castle Rock.
Macro Critters
On the night dive in particular, the muck dive and macro critters that I found were awesome, some being ones I had never seen before. For example I saw my first "Pokemon" nudis here, as well as lots of other crazy colored nudis, ribbon eels, bobtail squid, porcelain crabs and much much more. The good thing about Komodo is that its so big, and you can literally park the boat at any island, jump in, and be sure to see a ton of cool species.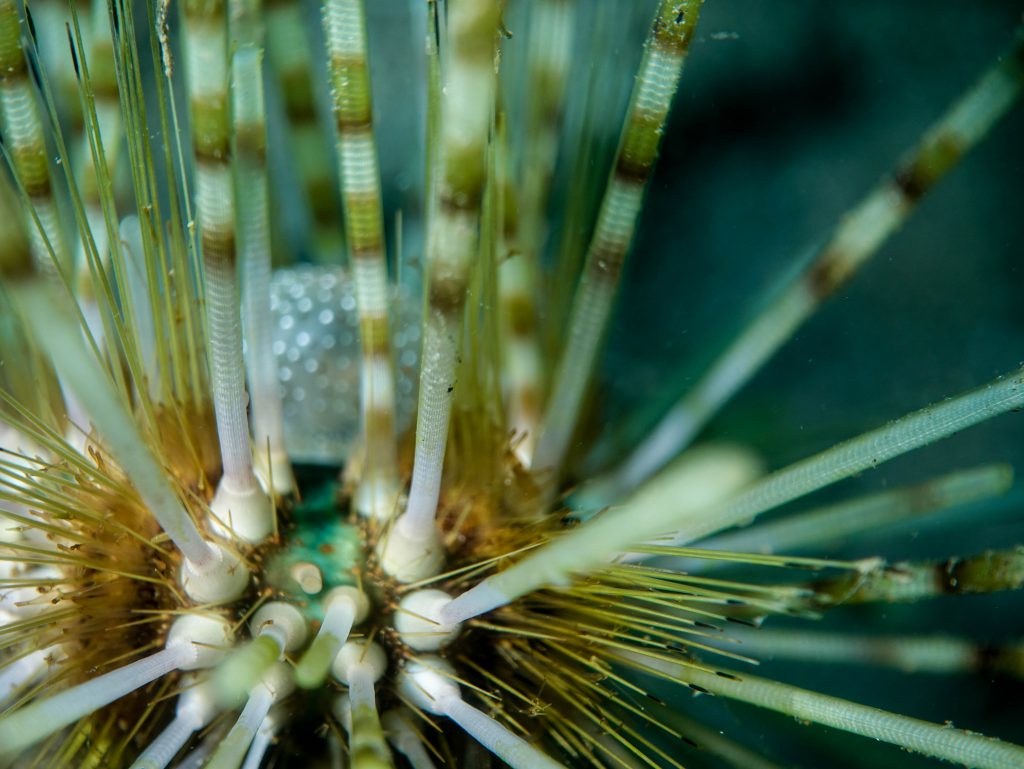 Out of Water Attractions
The dive resorts around Komodo, Lubuan Bajo in particular, know what people want to see, so it is a popular practice for them to take you to some awesome sites in between dives during a surface interval. This really compliments already one of the best places to scuba dive on Earth. So on my trips I was exploring the island of Rinca to hangout with Komodo Dragons, or hiking to the view points of places like Gili Lawa, or chilling on white sand beaches on remote, uninhabited islands, between dives. Is there anything better than seeing a giant manta ray in the morning, a giant Komodo Dragon at lunch, and octopus at night?
There are a million other reasons to visit Komodo National Park, and I can't list them all here. Flights from Bali are short, cheap and direct, and there is really no reason not to go. If Komodo wasn't on your scuba diving bucket list before, it should be now! For those who want to see even more amazing places in the country, I put together this comprehensive guide to scuba diving Indonesia. Enjoy, and let us know your favorite dives!