Written by Imke Meyer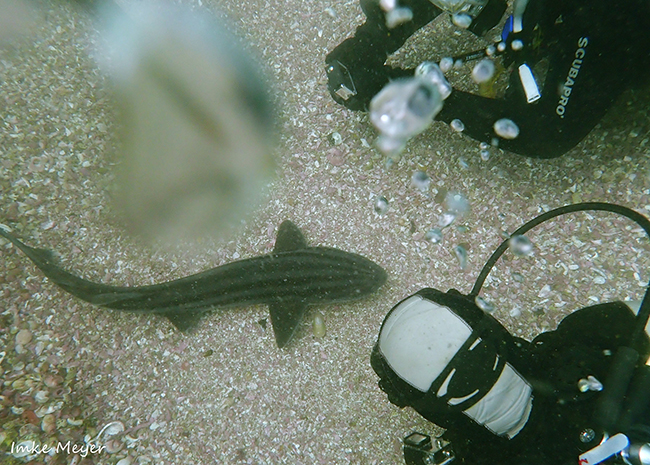 Growing up in the beautiful Cape Town, South Africa, surrounded by the Atlantic and Indian oceans, my passion for marine conservation was sparked at a young age. After completing my PADI Open Water Diver qualification at the age of 16 I knew that marine biology was my calling and I have never looked back.
My passion drove me to complete my masters degree in Marine Science where I had to decide what topic to specialise in. The research fields in marine biology are endless, but throughout my studies I was profoundly drawn to sharks due to their infamous reputation. The negative perception created by unfavourable human-shark interactions, movies and sensationalised documentaries had completely warped the public's view on sharks and I wanted to contribute to changing this world view.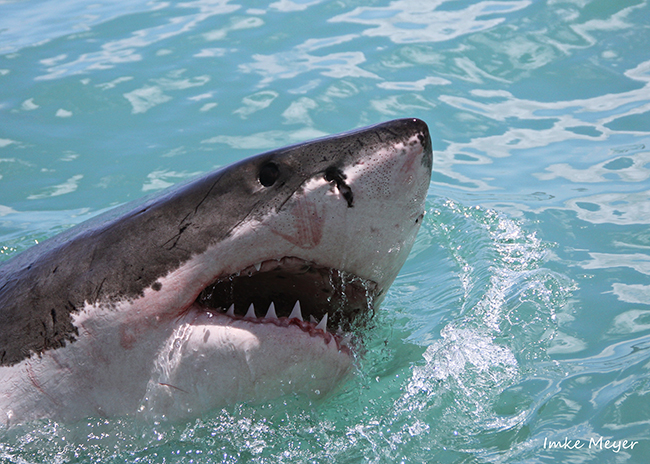 With close to one hundred shark species found in South Africa, it has been an absolute blessing for me to kick off my shark conservation career in such sharky waters. The high diversity of sharks and ease of accessibility to many species, makes it the perfect place to highlight the lesser known species and challenge the most common emotion associated with sharks – fear.
The endemic Leopard catshark and Pyjama catshark have become two of my favourites; not only because of their exotic appearance, but also because of their ability to change perceptions. These sharks are often sighted on dives in and around Cape Town and are highly adaptable to captive environments where they can be studied and used for educational purposes.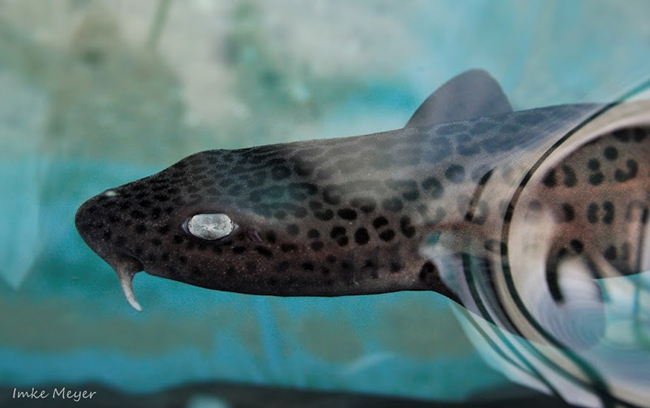 At the South African Shark Conservancy, where I conducted my instrumental conditioning experiments with Leopard catsharks for my masters thesis, I witnessed first-hand how young kids and their parents fell in love with these beautiful sharks. For those kids the word shark would now promote very different emotions to that of their parents who grew up watching movies like Jaws. With that said, throughout my time working as a Research Assistant in Gansbaai – the white shark capital of the world – I witnessed how even one of the most feared sharks can win over hearts. Countless clients had instant changed perceptions of white sharks after observing them with their own eyes. A healthy respect, or even sometimes complete fascination often replaced fear after their close encounters with these impressive sharks.
Sharks are still highly exploited in South Africa (through legal and illegal means) for human consumption, traditional medicine, the nutrient-rich squalene from their livers and the highly valuable jaws and teeth of larger sharks such as white sharks and makos. I believe that the ground-breaking research currently being conducted on shark populations in South Africa in combination with efforts to change perspectives on sharks will drive legislation for effective protection of our sharks in future and I am so excited to be able to contribute to this movement.
Find out more about diving in South Africa here.
---
Author Bio:
Imke Meyer is a passionate shark conservationist and photographer. She has worked with marine conservation NGO's in South Africa and Mozambique conducting research on sharks and other marine predators. Follow her adventures on instagram @imkeaqua