Written by Alex Dawson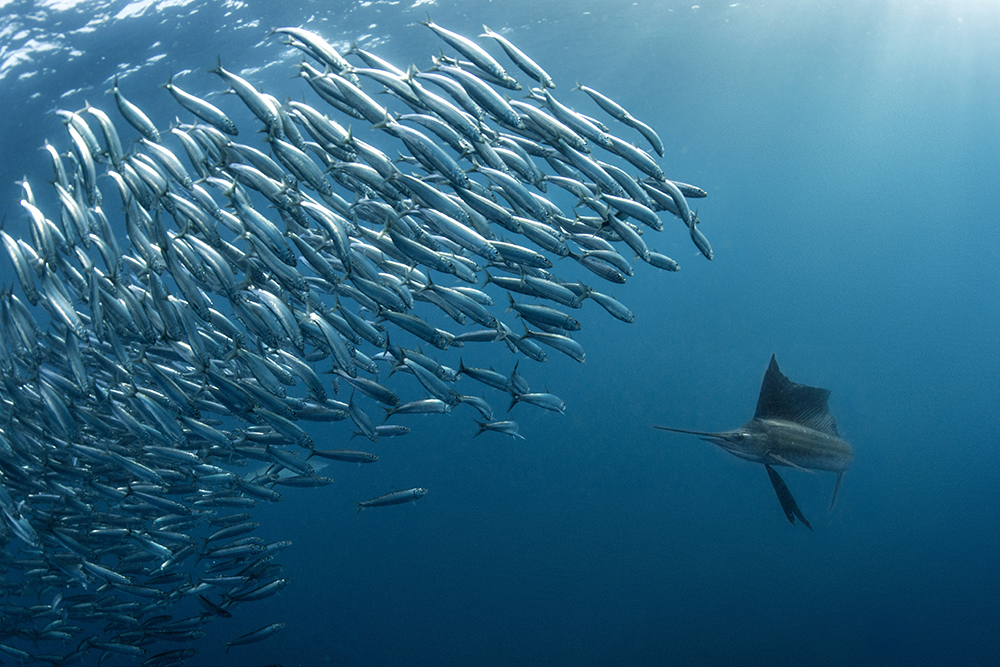 I was 21 when I first heard about the kilometers of migrating fish along Africa's coast, hunted by any and every animal that has sardines on their menu. The BBC, National Geographic, and every major production company had done a documentary there and by the time I went it had been on my bucket list for years. In the summer of 2013, after more than 20 years as a diver, I finally decided that it was time to go!
In case you hadn't guessed I'm talking about the Sardine Run! Where every year millions of sardine migrate from the cold waters near Antartica and travel up along the southeast coast of South Africa.
When there's tons of food there are predators; from gannets to dolphins, dusky sharks to sailfish and humpback whales, they all congrigate to be part of the feast that takes place only a few nautical miles from shore. Some years there are so many sardines that the fishermen can walk out from the beaches with their nets and just scoop in the fish!
Traveling from my home in Europe to South Africa was extremely convenient since there is no jet lag involved due to being in the same time zone.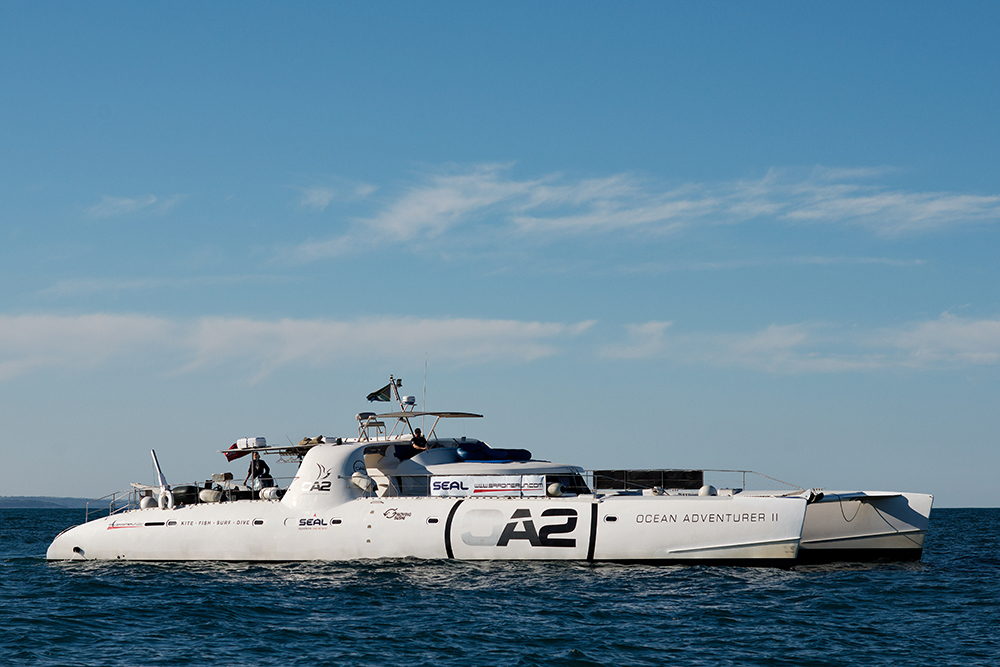 Unlike many dive trips to see the Sardine run, which run from the shore, I decided to experience the spectacle from a liveaboard. We embarked into the 86ft catamaran from the port of East London. With 12 guests and 6 crew members this boat was built for the extreme conditions that we may well have faced on the trip.
The first diving bell rang when we had just left the harbour, still in sight of East London. As the sun was going down the divemaster's voice rang out – 'get ready for a checkup dive!'. My pulse was racing out of excitement as we got ready. We had gotten clear instructions not to dive deeper than 10 meters and to stay in one big group around our dive master, as the bottom was much deeper down. Being in South Africa for the first time I could not stop thinking that I was about to be a guest in the great white sharks home waters!
We got in the water and my adrenaline gave me such a rush as I realized that the visibility was very limited, about 2-3 meter (10 feet) and murky green water. Not what I had expected.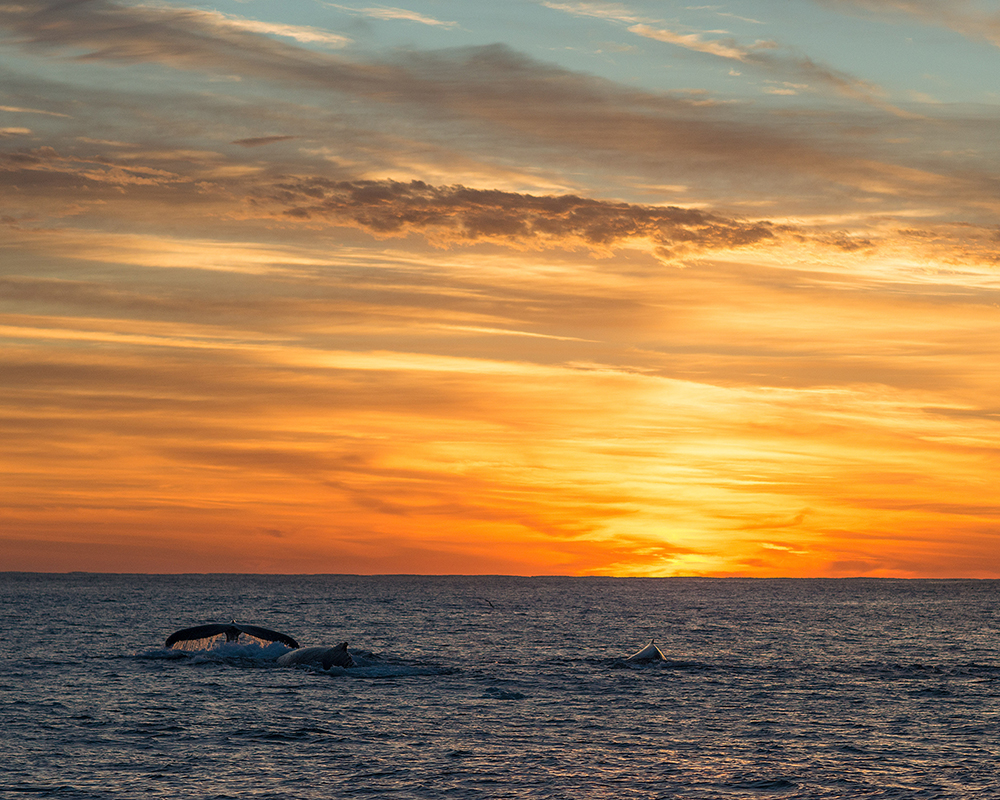 The next day started incredibly; watching humpbacks in the sunrise, and after a few minutes spotting our first gathering of gannets! That's the sign you're looking for to find the sardines, as the gannets dive down into the sea to pick off unsuspecting sardines from above. We entered the water but unfortuneately this time we were too slow. The action was over in just a few minutes. Marty, our Divemaster, told us that we better stay in our wetsuits all day if we wanted to be guaranteed action.
Soon enough the next formation of gannets was spotted. This time we got in the water and there was a bait ball big as a minibus which the gannets were diving for and attacking from the top. A pod of dolphins was swimming in circles to keep the sardines together from the sides, each taking turns and going in for a bite, sardine after sardine. Deeper below the bait ball the were some dusky sharks guarding the depth so that the sardines couldn't escape that way either. Watching this feat of nature made time seem to move strangely. It felt like the bait ball disappeared very fast, maybe only taking 15-20 minutes but could have been longer.
Being on a livaboard meant we had unpreccidented access to the sardine run action. However, when the seas got rough one of the nights and it felt like the boat was breaking in half it was scary to be reminded that we were more than 10 hours from the nearest safe harbor, even though we were only a few thousand meters from shore.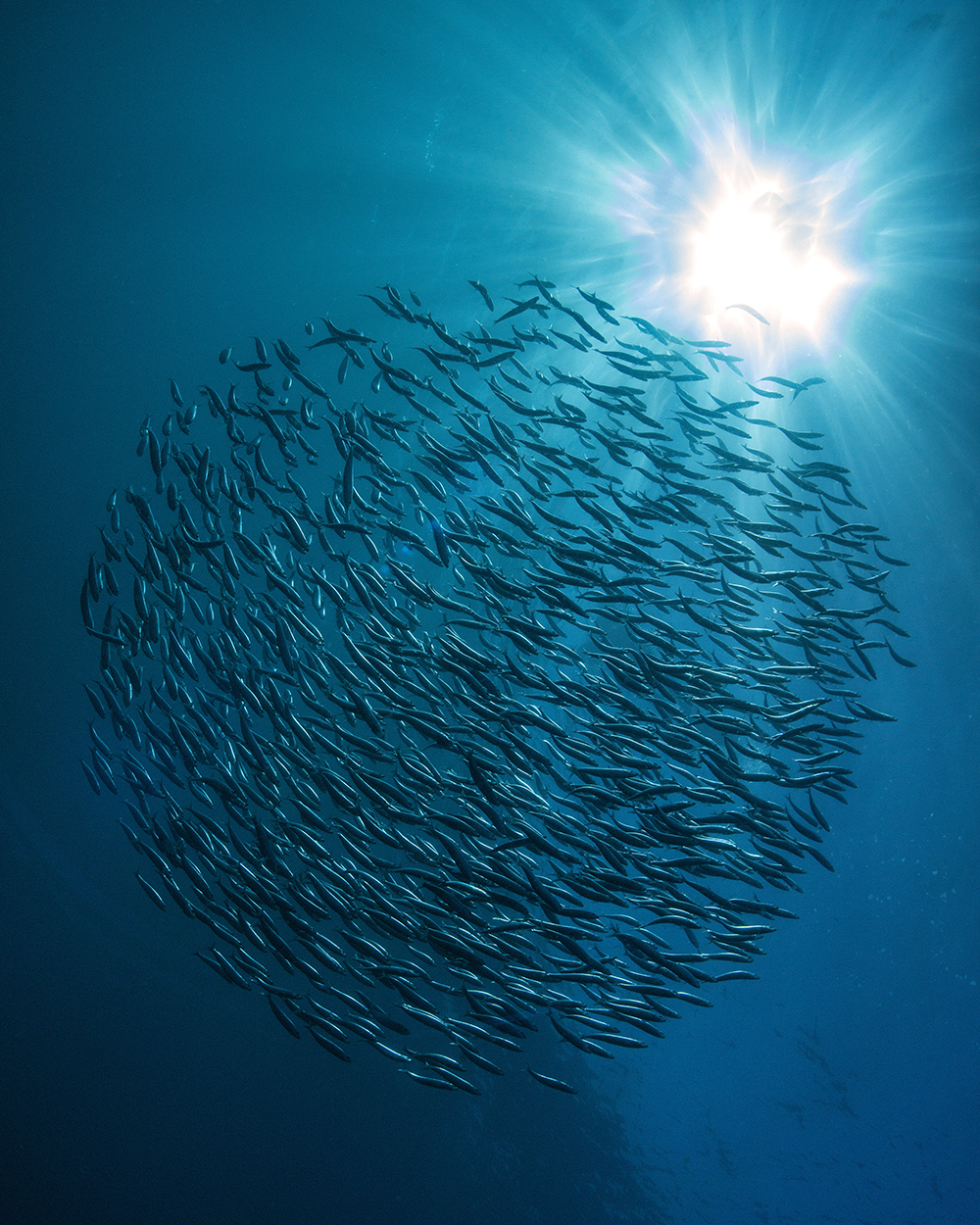 The Sardine run normally takes place from mid-June to mid-July but varies from year to year. It's most likely to happen between East London and Aliwal shoals and there are landbased camps where you can do day trips. Most common is that you go for a full week of snorkeling and diving.
Find out more about diving in South Africa here.
A bucket list dive for many, this year a limited edition replacement certification card is available featuring the Sardine Run. Read the story behind the card here.
---
Author Bio 
Alex Dawson has been a PADI Dive Master since the mid-90s, served as a military diver, and dived all around the world. A self-taught underwater photographer, he started training in limestone quarries around Stockholm less than a year after his first dive. He now works as a professional commercial photographer and shoots for well-known brands. Underwater, Alex specialises in wreck and mammal photography. For more of his work be sure to visit his Instagram @alex_dawson_photography