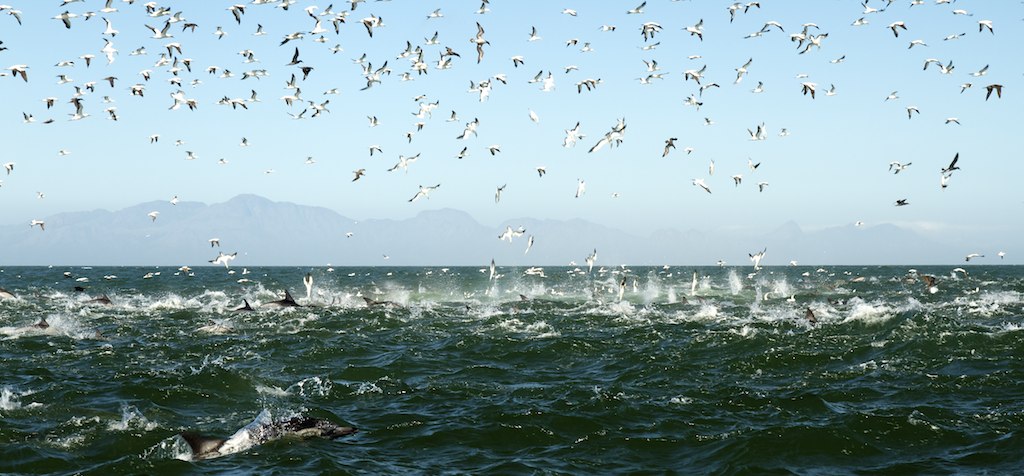 The eternal search for the best dive ever
Imagine watching a pod of common dolphins come up from the depths to force a shoal of sardines to the surface. In an attempt to look bigger, the tiny silver fish school together in a last ditch effort for survival. The fish caught on the outside of the bait ball look like race cars speeding around a nebulous track before swarming sharks pierce through the middle, emerging on the other side with a mouth full of sardines.
This sight alone would make any diver celebrate, but this dive has more. It hits the mother lode.
They call it the Sardine Run.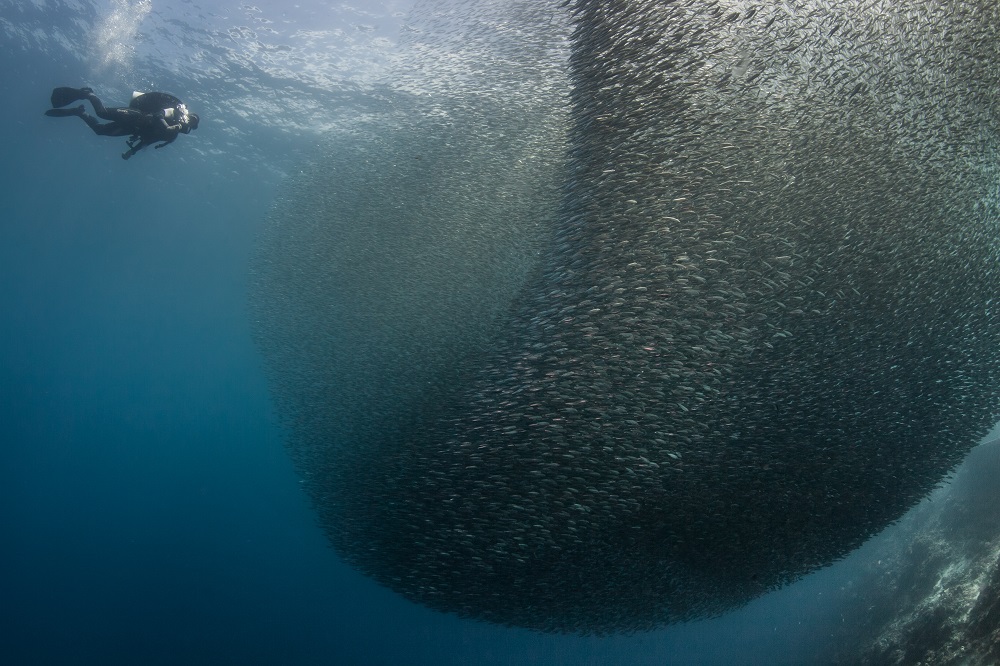 South Africa's Sardine Run
When:            Once a year, May-June
Where:           Off the coasts of Eastern Cape and KwaZulu-Natal, South Africa
What:             A phenomenon where millions of sardines migrate north in giant shoals, attracting predators.
Why:              This incredible migration could be caused by reproduction or changes in ocean temperatures.
A plethora of pelagics
When millions of sardines gather together in one place, predators take notice. These massive shoals might reach up to15km long, 3.5km wide and 40 meters deep and can even be seen by satellite.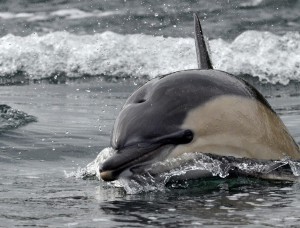 Pods of common dolphin take the lead, skilled at rounding up the bait balls. Next enter the sharks: bronze whaler, dusky, grey nurse, blacktip, spinner and Zambezi. Then large game fish like mackerel and tuna come into view, followed by Cape fur seals and birds such as Cape gannets and penguins.
And of course, don't forget the whales; Humpback whales and Bryde's whales can't resist this magnificent feast of silvery snacks.
What you need to know
The Sardine Run is an energetic, adrenaline-pumping experience, but with the excitement comes the need for careful consideration of the skills required.
The big animals like colder water, typically below 21 Celsius/70 Fahrenheit, so you'll need a full wetsuit or dry suit, hood and gloves to stay warm. Visibility averages 20m/60ft so photo opportunities are rife, but underwater photographers will need to build up enough experience so that holding and operating the camera is second nature. As the South African coastline attracts strong currents, previous drift dive experience is recommended; the Sardine Run is not the time or place to be fine-tuning your equipment and learning buoyancy skills.
Some operators in the area will access the dive site using inflatable boats. These launches start from the beach, deliver a wild ride through the surf and usually require backward roll entries and negative entry techniques. If you're not comfortable with boat dives, the PADI Boat Diver course can help.
Because of the fast-paced action and techniques required, these trips are best suited for experienced divers. Many operators ask for a minimum certification of PADI Advanced Open Water Diver with 50+ logged dives – make sure you check with your preferred PADI Dive Center or Resort before travelling.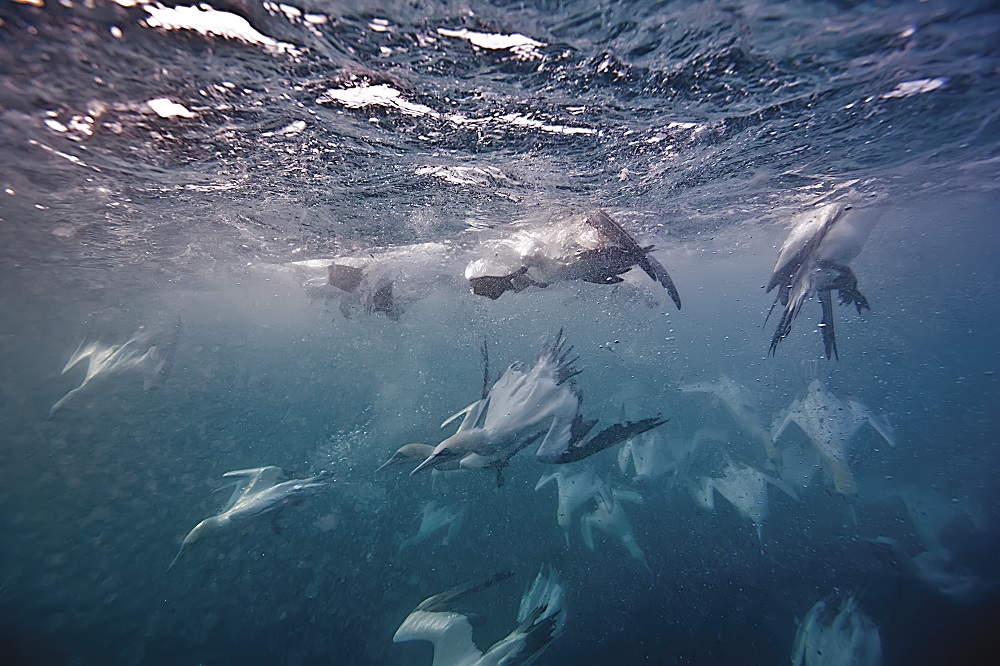 The Sardine Run isn't guaranteed to happen every year, and sometimes rain can cancel a planned dive day. Luckily, there are plenty of topside activities in the area to keep you occupied such as African safari tours and coastal walks.
But when you're lucky enough to witness the bait balls, sharks and whales during the Sardine Run, it could well be the most memorable dive of your life.
Ready for adventure? Find a PADI Dive Center or Resort to get started and book your trip.