PADI® Open Water Scuba Instructor Sarah Gauthier, aka Scuba Sarah, discovered her sense of female empowerment from looking up to the first woman in her life, her mother.
"I have always admired my mum's courage. She is a really determined woman," Scuba Sarah says. "I think of my mother as my role model in life, she has no fear and has been through a lot. I have inherited the same will of doing more and wanting to make a difference. For this, I feel I am lucky."
While working at Ocean Frontiers in Grand Cayman, Sarah realized her dream was to travel and share a positive message around conservation while also inspiring other women to follow their dreams-even if it means doing it on their own.Sarah's goal to travel and dive all seven continents will commence in August. First Stop: the iconic Silfra Fissure in Iceland.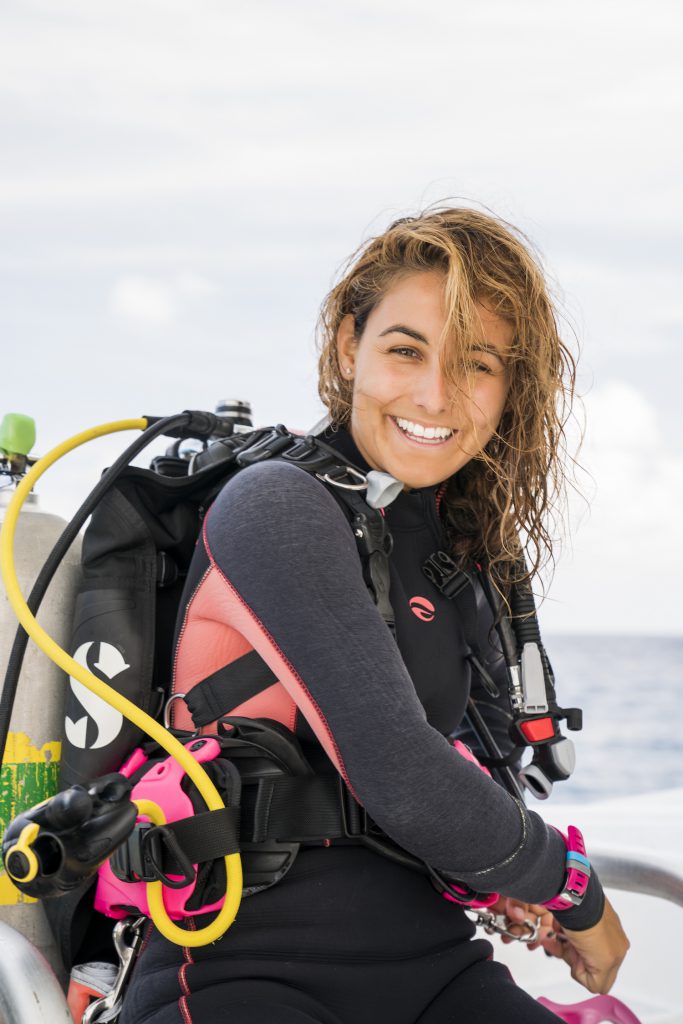 Today, she's using that determination to help spread the message of conservation – while diving all seven continents. But it's not about luxe resorts and first class tickets for this traveler, Scuba Sarah, is planning to make the entire journey by herself and all on her dime.
"I have worked really hard and ate a lot of ramen noodles to make this project happen. I've also had help from some amazing people," she says. "PADI is supporting my journey by giving my message visibility with their fans. I'm hopeful that I can rally additional support from dive shops and gear companies to help me reach all seven continents. In the end, I really want my message of hope to reach more people.
As a solo traveler, Scuba Sarah notes there are pros and cons to hitting the road alone. As a safety precaution for other female travelers, she recommends putting in the time to properly research your destinations before your arrival.
"Sometimes traveling alone and as a woman can bring some uncomfortable and dodgy situations," she says. "Culture and female status is different everywhere; it is really important to do some research before going somewhere. If you do your homework and pay attention to cultural nuances, it is easy to avoid bad situations. "
Scuba Sarah is quick to note that there are also some perks that come with traveling solo. From meeting new people to building self-confidence and getting better deals on airlines tickets, upgrades, and last-minute booking discounts, Scuba Sarah credits traveling alone to helping her meet other like-minded women.
"Traveling as a woman is inspiring!" she says. "Meeting other strong women on journeys of their own, I feel, brings us together and proves that women can do anything. I hope my journey encourages and empowers other women to get out of their comfort zone."
As she prepares for her upcoming journey, Scuba Sarah is incorporating eco-minded travel practices into her itinerary and her luggage. To reduce her use of single-use plastics, she plans on packing a reusable water bottle, a glass straw, reusable cutlery, and a bamboo toothbrush. She hopes to set a good example for all her followers and prove that these little things to add up to make a big difference. When it comes to sharing her experiences, her social media coverage is also going to take a more earth-friendly approach.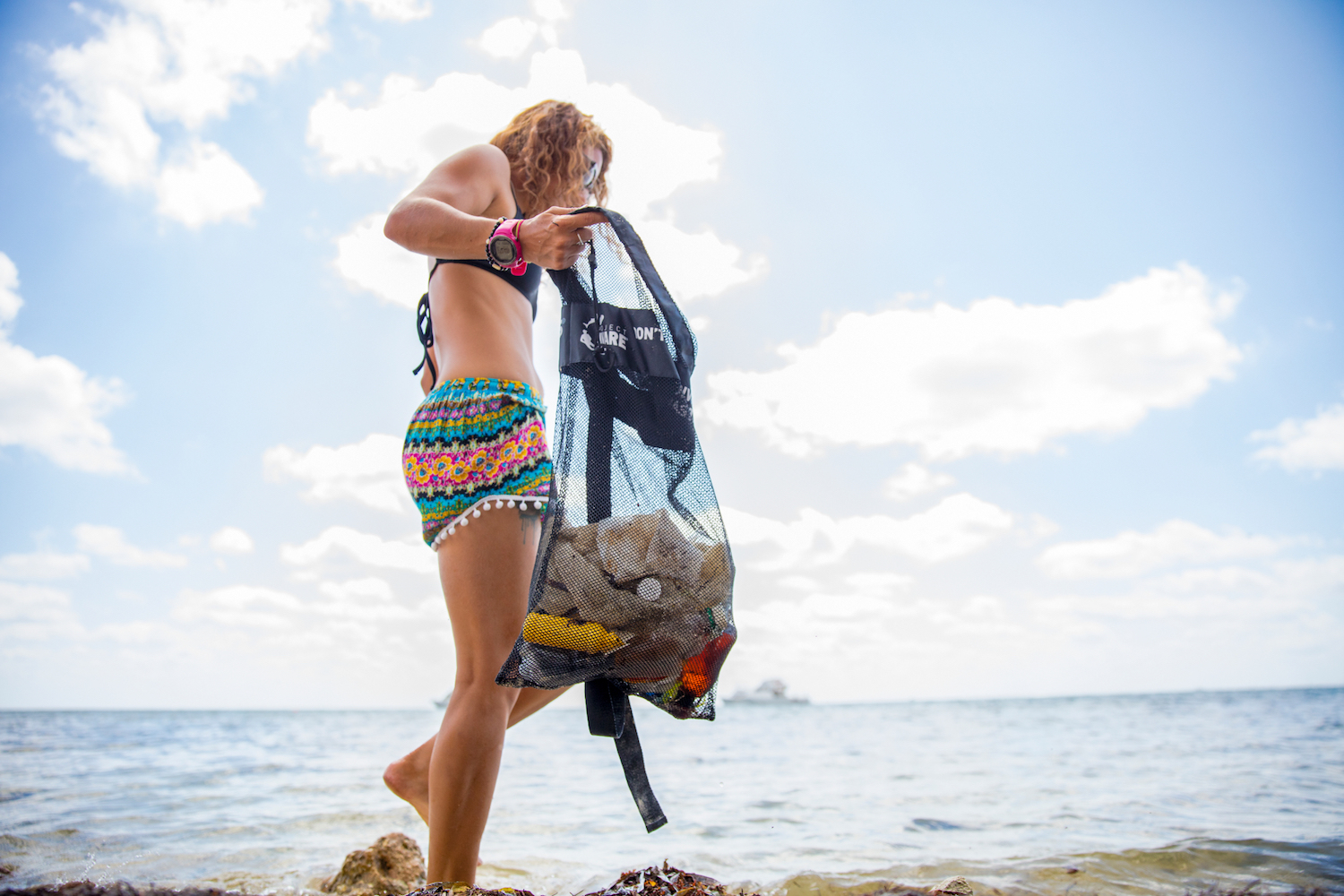 "Nobody wants to see a dead turtle stuck in a net or a beached whale. We know the negative effects are there, but I feel 'nice' is more appealing," she says. "This more positive approach can prevent people from just feeling guilty while doing nothing about it. Instead, it will help people want to get involved and feel proud doing so! I've always liked the quote, 'Make big changes with small steps."
As she begins to take those "small" steps, there's no doubt Scuba Sarah will inspire divers across all seven of the continents she passes along her way.
To follow Scuba Sarah's adventure, slated for the end of August, follow her on Instagram at @scuba.sarah.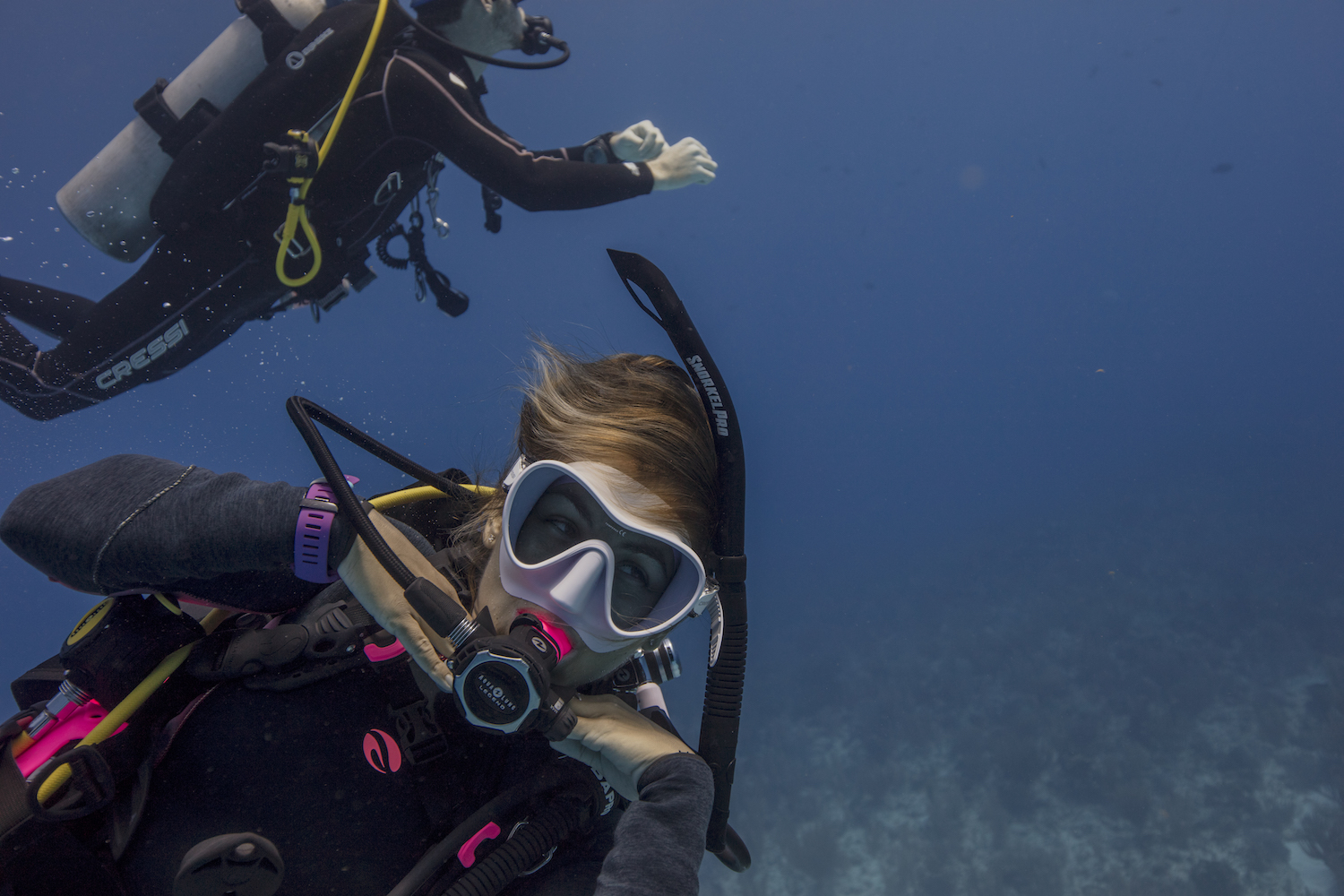 Other Travel Trips From Scuba Sarah:
Do your research on female status in the countries and cultures. Be prepared and be respectful of differences.
Always have a little emergency kit (Tylenol, hygiene products, etc.).
Don't go out at night alone. Just don't allow the possibility of unsafe situations.
I like to have a little bottle of lavender essential oil. It calms me down when I am stressed and is a great way to cover bad smells.
Don't let other people discourage you. When I first started traveling my parents did not agree with me being alone. I knew I could do it and I've done it. Now they understand and know that I am a responsible traveler.
To explore the world underwater, visit PADI Travel to book a scuba diving vacation.