There are many ways that we can raise awareness of the issues facing the environment. The other week we focused on a duo of filmmakers using their passion and skill in the film industry to highlight plastic pollution in Britain. This week we've spoken to Hussain Ihfal, a talented artist from the Maldives using his talents in an unusual way to highlight the issues surrounding global warming…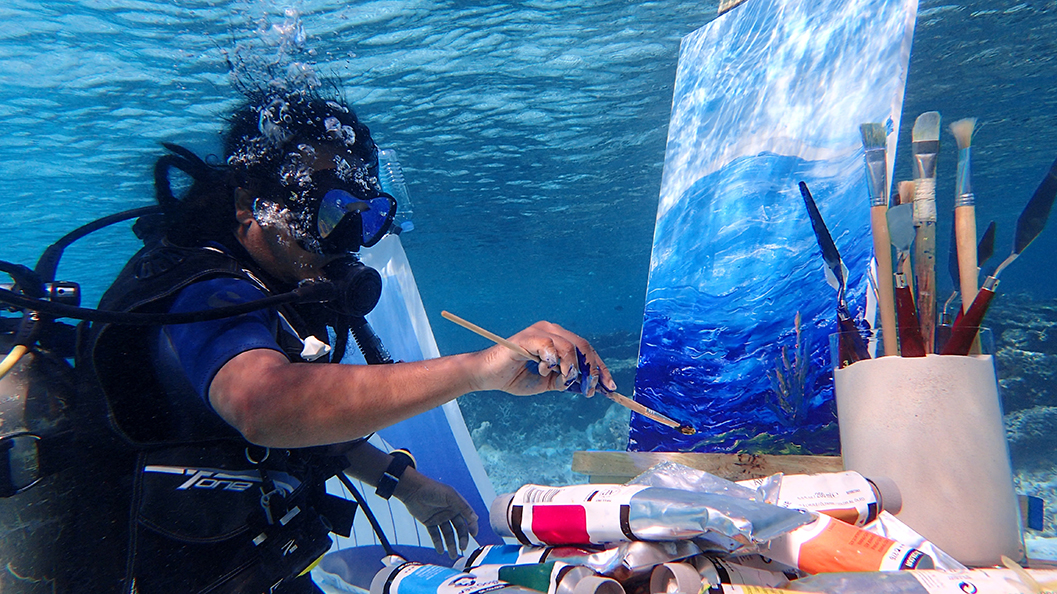 Can you introduce yourself and a little bit about your artistic journey?
I'm a self-taught artist who has explored many forms of art since 2000. I have exhibited 3 solo exhibitions at the National Art Gallery and participated in 3 International exhibitions abroad. I am the first Asian artist to paint underwater and exhibit for the public.
I was inspired by a French artist called "Andre Laban" who was the first to paint underwater in 2008. He is a world-renowned diver, photographer, author and a painter. After watching his videos, I was inspired in 2010 and made up my mind to do this in Maldives. I attempted to paint underwater first in 2015 to see whether it would work. It went very well and in 2017 I created 7 paintings in 7 different locations of Vaavu Atoll and exhibited at the National Art Gallery.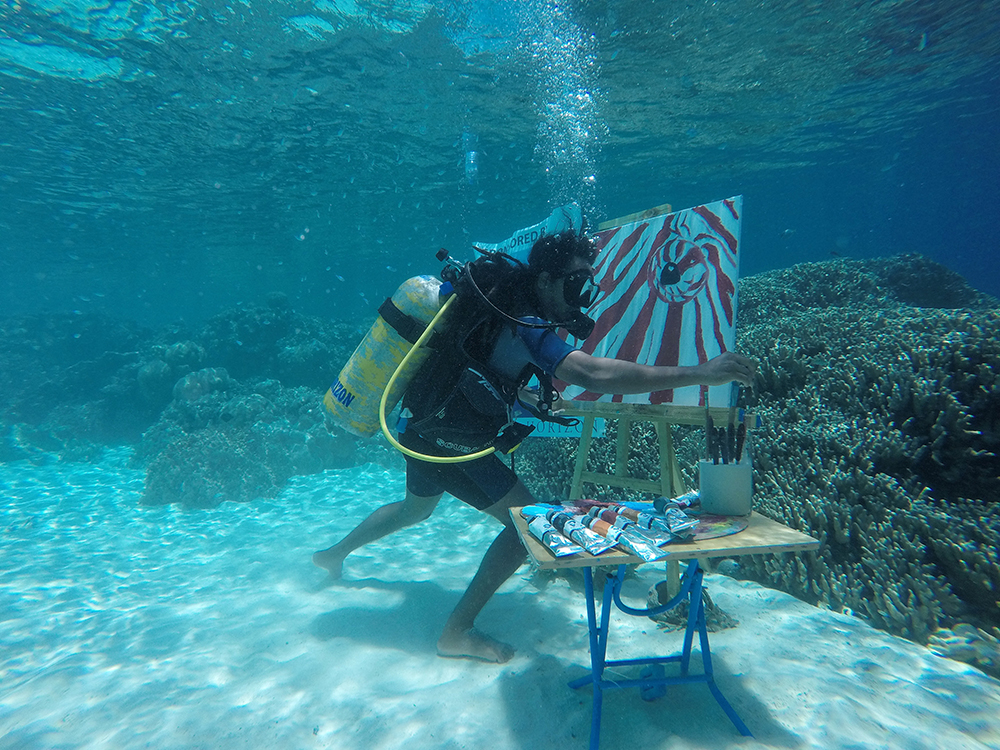 How does this vary from painting above water?
Painting underwater its very difficult in comparison to above water. All the movements are slow and the waves make it difficult. Time is also fixed, I have a maximum of 45 minutes to complete a painting. For this reason, I must create my paintings in abstract style.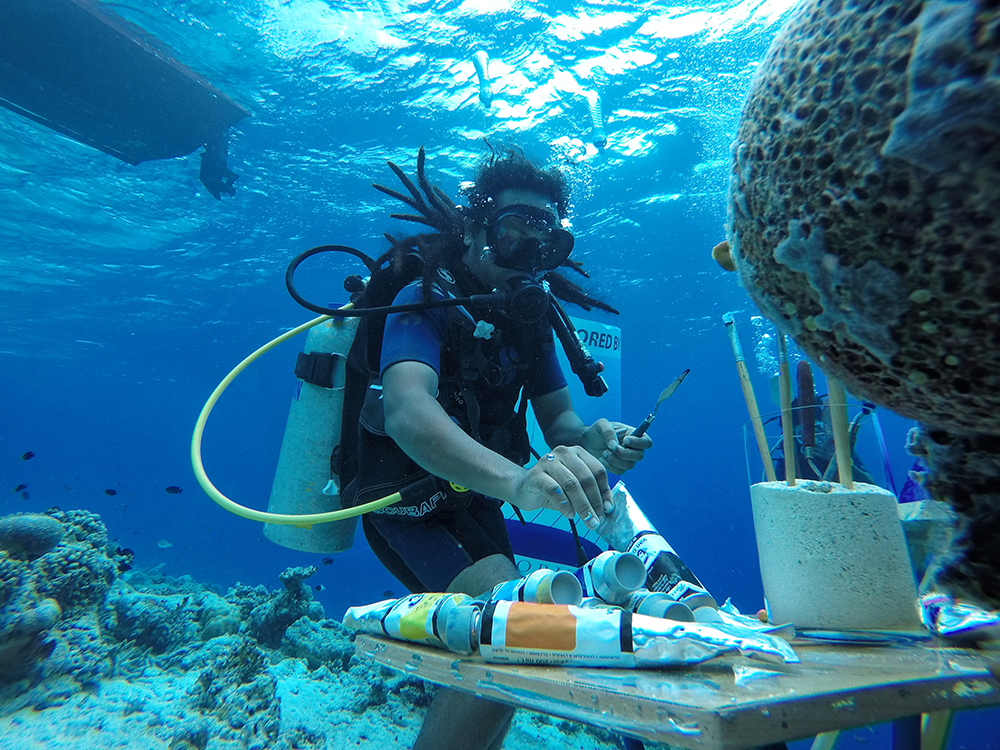 How do you hope this inspires people's conservation efforts?
I hope my paintings will inspire people's conservation efforts. I am showing something different and unique in the world, and want to deliver the message to people to be aware of protecting our environment through the form of art. I hope this will help people to be more aware of Global Warming and sea level rise in the Maldives.
You can catch Hussain at the LUX* Underwater Festival happening this AWARE week, on Monday the 17th September, where he will be painting an underwater scene from the South Ari Atoll, Maldives.
Find out more about the LUX* Underwater Festival here, or book your trip with PADI Travel here.
If you can't get into the water this AWARE week, find out how you can still support Project AWARE from the shore by taking the newly updated Project AWARE Specialist course.