If there's one thing travelers in 2019 will lust for, it's adventure. Certainly, adventure travel has seen a huge increase in popularity over the past several years, and scuba diving fits right into that trend.

Within the scuba diving industry, 2019 will present several interesting tendencies. Solo travel, ecotourism and family travel are all expected to see considerable growth. In addition, Egypt, Indonesia and the Maldives will continue to be popular with divers, while bucket list destinations like Malpelo Island, Mozambique and Norway may see an uptick in bookings.

As PADI® President Dr. Drew Richardson notes, "These developing trends, along with the growing popularity of adventure travel in general, will further excite more people to explore the world above and below the surface, and create more passionate advocates for the ocean."
---
1. For Liveaboard Diving: The Red Sea
Data from the past several years shows that liveaboard diving will most likely continue to gain popularity in 2019. More and more scuba divers are learning to love this type of eat, sleep, dive vacation. And more boats are fitted specifically for scuba diving each and every year. Plus, new and exciting destinations continue to be explored by the most adventurous tour makers.

It's also apparent that the Red Sea in Egypt will be one of the most popular liveaboard destinations in 2019. In 2018, Egypt was the 5th most-booked destination through PADI TravelTM with liveaboards winning the majority of bookings. And it's easy to see why divers love the Red Sea. With varied wildlife, world-class wrecks and remote coral reefs, this is a destination seemingly built for liveaboard diving.

Liveaboards leave for safaris from destinations throughout Egypt. Southern Red Sea itineraries are generally the longest, but shorter safaris can be found with departures from Sharm el-Sheikh and Hurghada.

VIEW LIVEABOARDS
---
2. For Dive Resort Stays: Maldives
Dive resorts, too, are expected to see measured growth in 2019. The Maldives, in particular, has done a fantastic job of marketing itself as a scuba diving destination with dive resorts leading the charge.

With a mix of luxury and budget options, the Maldives has dive resorts boasting white sand beaches and fantastic house reefs. Further afield, these islands are known for their manta rays and whale sharks. Dive into these warm, clear waters by booking your dream holiday on PADI Travel.

VIEW DIVE RESORTS
---
3. For Solo Travel: Australia
Among Millennial scuba divers, solo travel is a rapidly growing trend. In fact, solo travelers represent about 50% of PADI Travel customers. Australia (as well as the Philippines) leads the way in this trend with several liveaboards in the Great Barrier Reef catering to solo travelers specifically.

If you are interested in taking a solo scuba diving trip and meeting some new dive buddies in 2019, consider a trip Down Under. This bucket list destination boasts pristine diving conditions, the world's largest coral reef and abundant marine life, including sharks, turtles and whales. Book a liveaboard with single or shareable cabins for the solo adventure of your dreams.

VIEW LIVEABOARDS
---
4. For Budget Diving: Philippines
Let's not beat around the bush. Scuba diving isn't the cheapest hobby in the world. But certain scuba diving destinations are cheaper than others. The Philippines is one such destination.

For divers looking to save a bit of money on their next scuba diving vacation, islands like Bohol, Malapascua and Palawan are ideal. Here you'll find clear water and tropical marine life. In some destinations, whale sharks and thresher sharks are regularly seen. Dive resorts in these areas cost as little as $65 per person per night (including dives). Plus, they put you right next to the action.

Alternatively, liveaboards in the Philippines, which generally travel around the Visayas or to Tubbataha Reefs Natural Park, are great bang for your buck. You'll get dozens of dives, accommodation and food for a minimal per diem.

VIEW DIVE RESORTS
---
5. For Bucket List Dives: Malpelo, Colombia
According to PADI President Dr. Drew Richardson and Joel Perrenoud, the managing director of PADI Travel, 45% of travelers have a bucket list for travel. These same travelers have a desire to check one or more of these destinations off their list in 2019. Of course, remote and exotic islands, such as Malpelo, Colombia, tend to top such lists.

Malpelo is famous for its hammerhead shark encounters. As a part of the hammerhead triangle, you can expect to see schooling hammerheads along with hundreds of silky sharks on some dives. In addition, oceanic manta rays, whale sharks and tuna are sometimes spotted. As a lonely rock in the Pacific, Malpelo can only be reached by liveaboard.

VIEW LIVEABOARDS
---
6. For Cold Water Diving: Tromso, Norway
For lovers of cold water diving, Tromso, Norway has quickly become a dream destination. This part of Norway now boasts both land-based operators and liveaboards for your scuba diving adventures.

Underwater, Tromso offers kelp forests, colorful anemones and a variety of marine life, including nudibranchs, starfish and a concentration of herring. But most divers come to Tromso for the opportunity to swim with orcas. These beautiful creatures visit the area from October to February each year.

While cold water isn't for every scuba diver, the temptation of experiencing life underwater with the area's orcas is becoming a huge draw for Tromso, Norway.

VIEW LIVEABOARDS
---
7. For Tropical Diving: Indonesia
Indonesia was the second-most booked destination on PADI Travel in 2018, and that trend is only expected to continue.

In all its tropical glory, this island nation has so many different regions with superb scuba diving. There's Komodo, the land of dragons and manta rays, but the country also features Raja Ampat, Bali, the Banda Sea, Lembeh, Lombok and more. Plus, Indonesia boasts any number of "bucket list" creatures. Manta rays, whale sharks, mola mola and even rare macro critters are regularly spotted around the country.

The biggest decision for scuba divers traveling to Indonesia is whether to dive from land or by liveaboard. Land-based operations offer the chance to really get to know the islands, but liveaboards allow you to see a huge variety of dive sites in a single week. Either way, a trip to Indonesia in 2019 is sure to delight.

VIEW DIVE RESORTS
---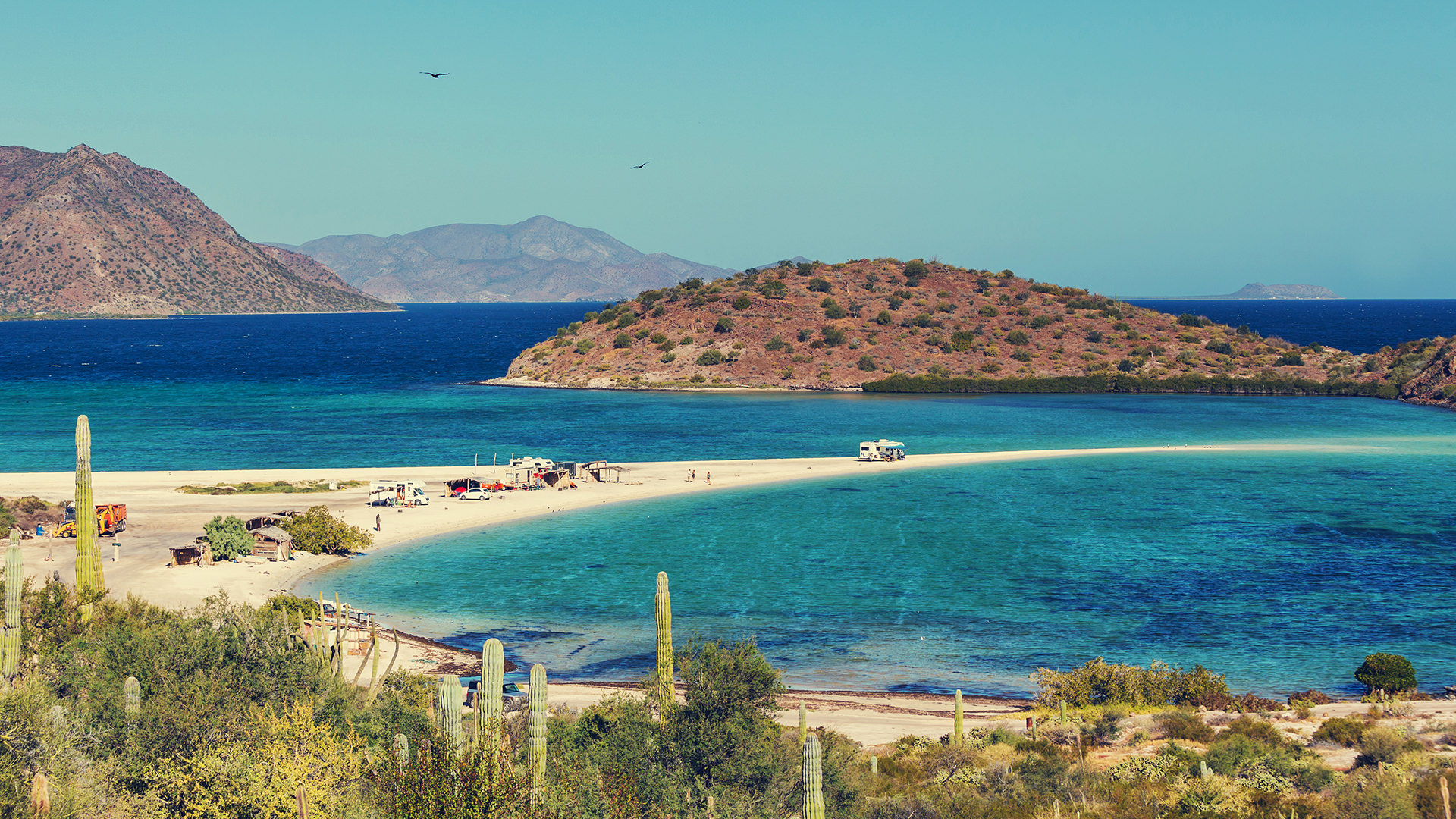 8. For Continuing Dive Education: Baja California Sur, Mexico
In a presentation given at DEMA 2018, PADI President Dr. Drew Richardson stated that Millennials are famous for their "affinity for unique experiences and exploration of the unknown." This has definitely led to the growth of the adventure travel industry, but it has also meant that more and more "divers are looking for personalized growth, transformative experiences and personalized learning opportunities."

For that reason, many divers want to continue their dive education on each and every scuba trip they take. With so many awesome PADI courses available, it's easy to see why.

Destinations around the world are ripe for new education possibilities and wildlife interactions, but Baja California Sur has emerged as a leader in this area. The region boasts manta rays, whale sharks, sea lions and whale migrations with opportunities to gain any number of PADI certifications.

VIEW LIVEABOARDS
---
9. For Ecotourism: Mozambique
Scuba divers are increasingly concerned about the environment, and therefore ecotourism and sustainable travel practices are huge considerations for most people who book through PADI Travel. Several destinations around the world are capitalizing on this trend, and, specifically, Mozambique has created many opportunities for ecotourism as well as educational travel packages.

Located on Africa's southeast coast, Mozambique has more than 2000 kilometers/1250 miles of coastline served by the southerly flowing Agulhas Current. Whale sharks and manta rays prowl these plankton-rich waters, and humpback whales pass by on their migrations. Because of all this megafauna, conservation opportunities in Mozambique are many. And divers may relish the opportunity to take part in the country's citizen science initiatives.

VIEW DIVE RESORTS
---
10. For Adventurous Family Holidays: Turks & Caicos
In addition to a growth in solo travel, the scuba industry is expected to see a growth in family travel in 2019. Many divers report the desire to have their children discover new places and activities. Therefore, family adventures will see significant growth moving forward.

It's important to remember that the minimum age for a scuba certification is 10 years old. For that reason, family scuba diving vacations are becoming increasingly popular. In fact, some liveaboards now cater specifically to family travel.

However, some destinations are more family-friendly than others with the Caribbean emerging as a popular choice. Turks & Caicos, in particular, supplies fantastic diving for the whole family. It also boasts topside scenery that will take your breath away.
VIEW DIVE RESORTS
---
For more information on these destinations and other epic dive travel opportunities around the world, visit PADI Travel and start dreaming of your 2019 adventure.