Are you planning your next diving holiday? Are you looking for a destination that offers both phenomenal reefs and beautiful marine life? Look no further than the island of Lombok in Indonesia. Lombok is the ultimate destination where you can check off some of the 'must-see' marine species from your bucket list while being surrounded by pristine reefs and white sand beaches.
Where is Lombok?
Lombok is an island in the West Nusa Tenggara province of Indonesia. It forms part of the chain of the Lesser Sundar Islands with the Lombok Strait separating it from Bali . Lombok is home to several world class diving locations and an array of unique marine species. Check out some of Lombok's amazing marine life species that you might be lucky enough to spot while diving …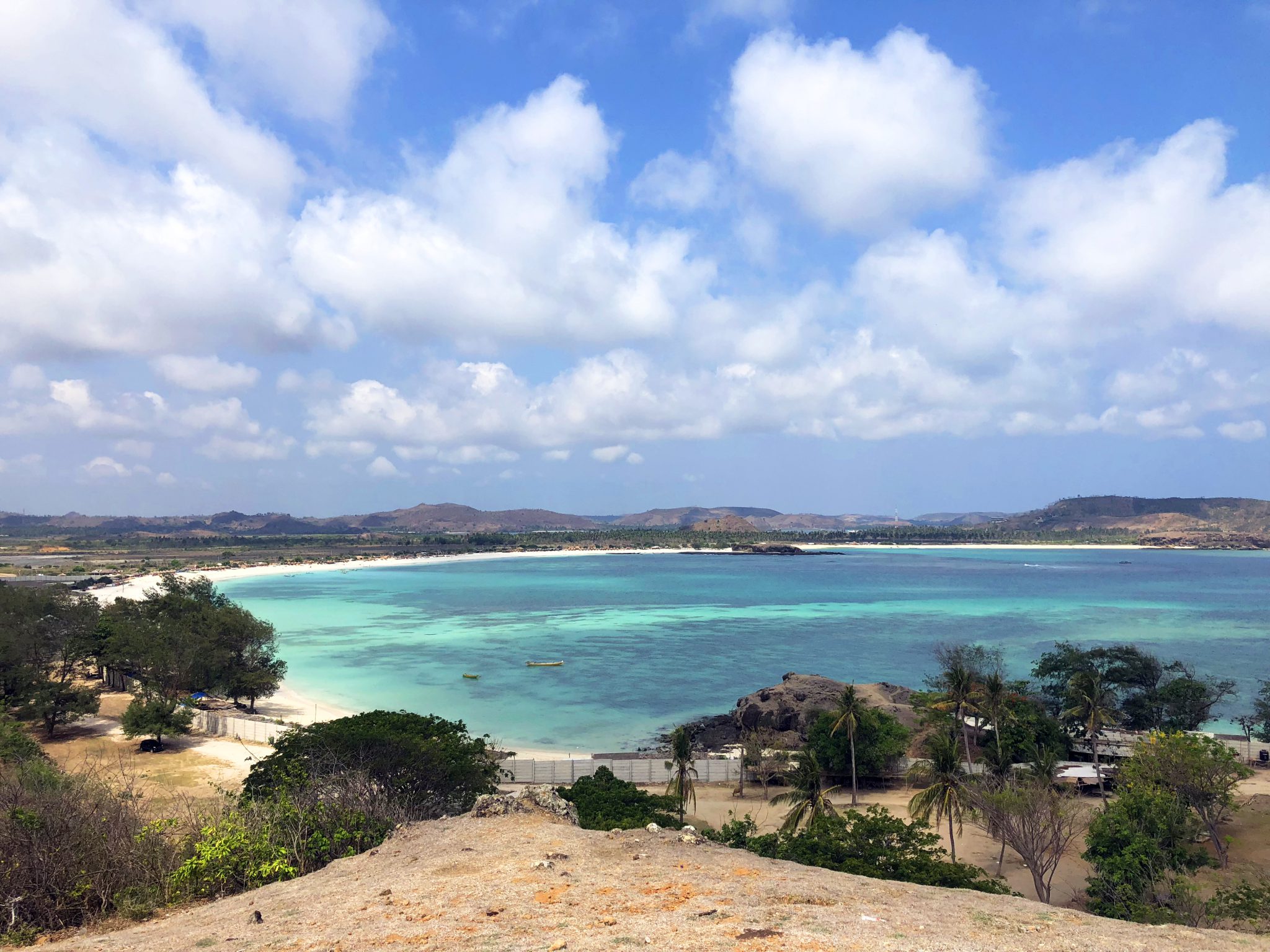 Hammerhead Sharks, Mobula Rays and Pelagic Predators in Belongas Bay
South Lombok (Belongas Bay) is home to epic dive sites such as 'Magnet' and 'Cathedral'. It is at these stunning dive sites you'll find seasonal sightings of both great and scalloped hammerhead sharks, schooling mobula rays, occasional manta rays, tuna, barracuda, jacks and other pelagic predators. You'll likely experience some great conditions to practice your drift diving skills.
Turtles, Rays & Hoards of fish
Hawksbill and green sea turtles abound in the Gili Islands, off Lombok's North Coast. These three small islands (Gili Trawangan, Gili Air and Gili Meno) have big personalities and marine life to match. Look out for white tip reef sharks, eagle rays, blue spotted sting rays and a host of macro critters. The Gili Islands have a lot to offer and are suitable for all levels of divers from beginners to pro.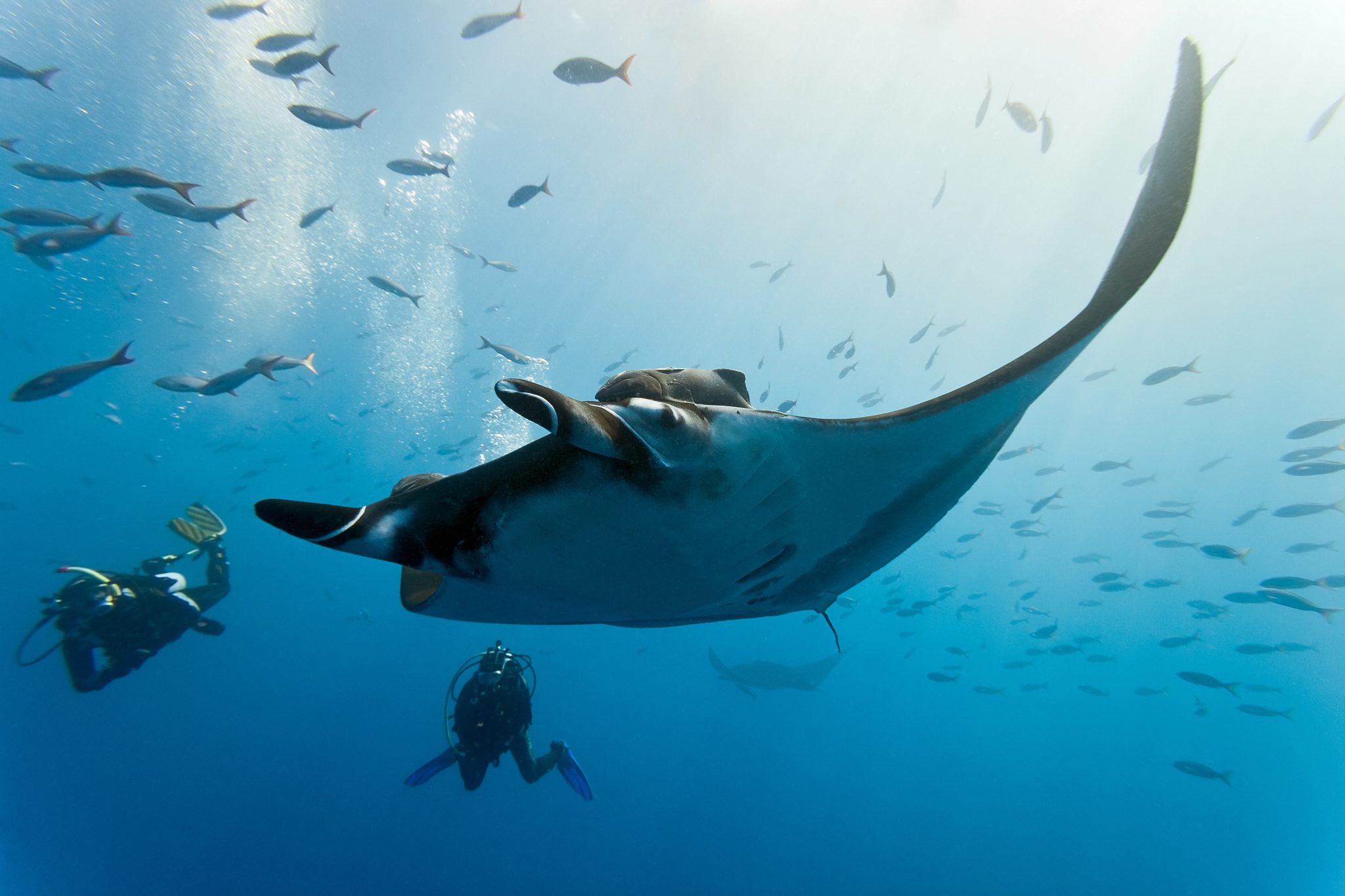 'The Secret Gilis' of South West Lombok (Sekotong)
One of the most up-and-coming diving areas in Lombok are the other 'Gili Islands' off the Sekotong Peninsular (South West Lombok). The name 'Gili' means 'small island' in the local Sasak dialect and there are almost 30 Gilis around Lombok. These 'Secret Gilis' (as they are becoming known) include Gili Asahan, Gili Layer, Gili Gede, Gili Rengit and Gili Anyaran. Around these islands you will find some of the most pristine reefs in Indonesia. Tourism here is still in its infancy so don't be surprised to find you are the only dive boat! For critter aficionados and macro underwater photographers the 'Secret Gilis' are a dream come true – seahorses, unusual nudibranch, frogfish and all manner of cephalopods and crustaceans.
White Tip Reef Sharks Around Gili Trawangan
Shark Point is one of Gili Trawangan's most iconic dive sites and for good reason. White tip reef sharks frequent many Gili Trawangan, Gili Air and Gili Meno dive sites. However, Shark Point is definitely a hot spot that shark lovers won't want to miss!
Don't Miss Out on the Nocturnal Action
Wherever you decide to base yourself in Lombok you will be guaranteed incredible night diving. Did you know that many of Lombok's critters are just waking up as the sun goes down? Join the 'after party' and you'll discover crustaceans, cephalopods and night time hunters which hide away during the day.
So are you ready to explore Lombok's phenomenal marine life underwater? Locate a PADI Dive Shop in Lombok Island today!