Every year, for over two decades, the readers of the highly popular German diving magazine, TAUCHEN, are invited to vote for their preference in 17 different industry categories. With the magazine focusing on dive travel, equipment and industry news categories include equipment, dive shops and diver training organisations.
The bronze dolphins awarded for each category winner are often referred to as the 'oscars' of the diving industry and are highly coveted. PADI has been the unwavering favourite diver training organisation, taking home the bronze dolphin statuette for the Best Diver Training Organisation every year, since the award's inception.
This year, we're extremely proud and honoured to have been awarded the prestigious TAUCHEN Award for Best Diver Training Organisation again.This would not have been possible without the continued hard work, professionalism and dedication of the PADI members and is a tribute to the excellence of PADI Members the continued loyalty of PADI Divers.
This year the awards were presented on 24th January, 2019, in conjunction with the BOOT Trade Show in Düsseldorf, Germany.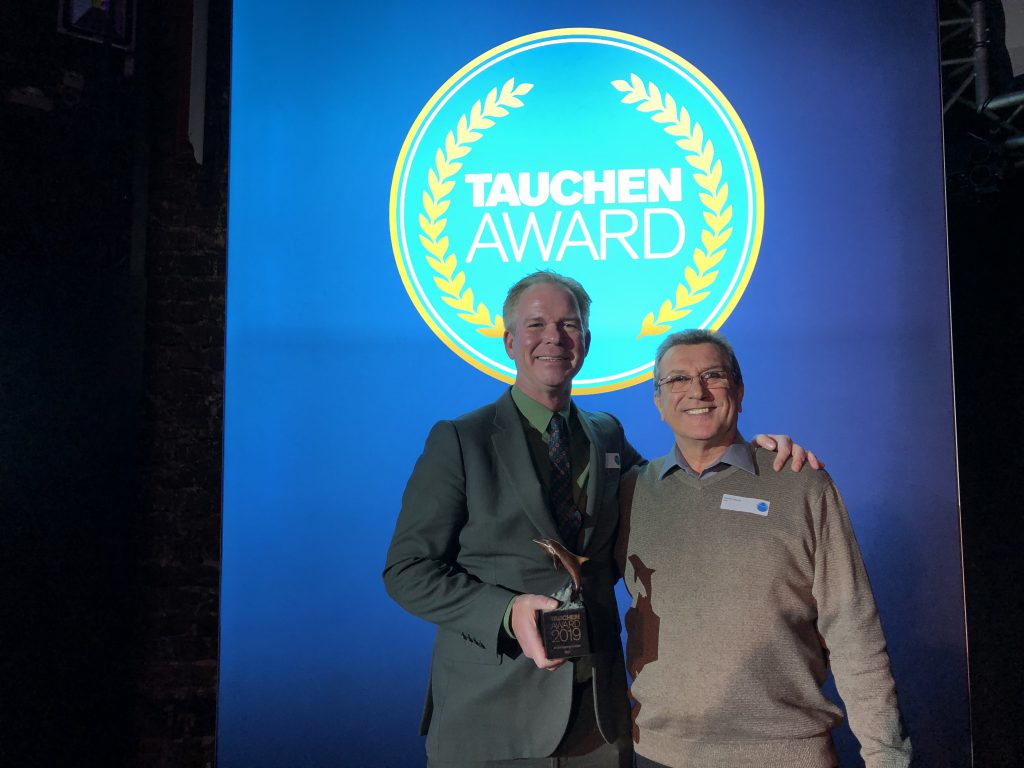 "Thank you to Tauchen magazine and their readers for recognising PADI as the world's best Training Organisation for the 21st year. I would like dedicate this award to PADI Members across the planet, whose expert diver training and professionalism keep PADI as The Way the World Learns to Dive. Together We are PADI, and a Global Force for Good."

Mark Spiers, Vice President of Training, Sales and Field Services for PADI Europe, Middle East and Africa.