Are you looking for the ultimate (and romantic) Valentine's Day adventure? Or maybe you just want to witness nature's beauty and discover some amazing new diving spots? Look no further! These five heart-shaped reefs are not only stunning to see from above, but they also offer some incredible diving below.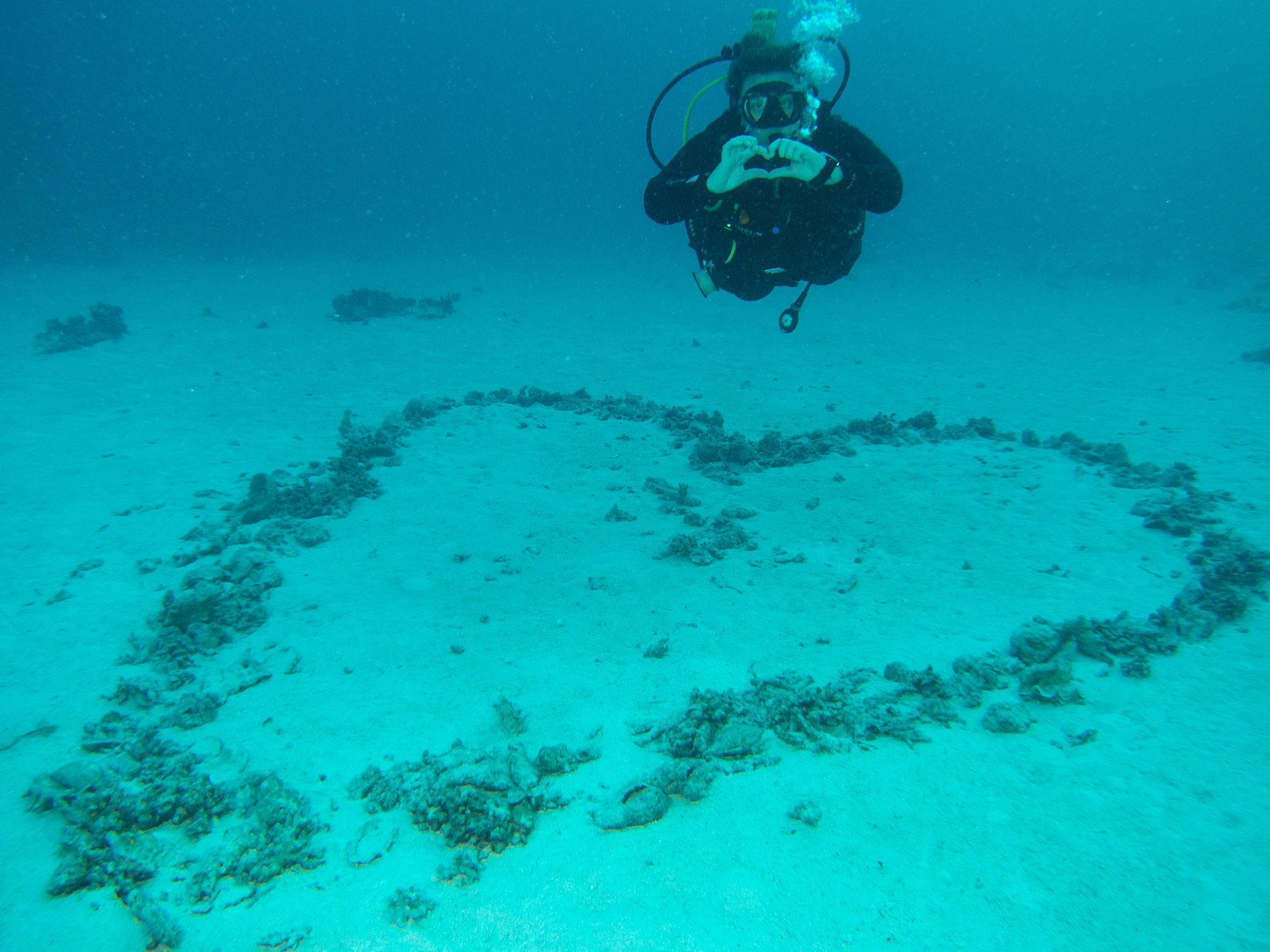 Heart Reef –Great Barrier Reef, Australia
We all know about the amazing diving at Australia's Great Barrier Reef, but did you know that this spectacular heart-shaped reef existed? Located off the Whitsunday Islands in Queensland, this unique coral formation has been naturally formed into the shape of a heart. Although this hidden gem is protected and can only be viewed by the sky, it is the perfect adventure to end your diving trip on The Great Barrier Reef!
PADI Dive Shop in Great Barrier Reef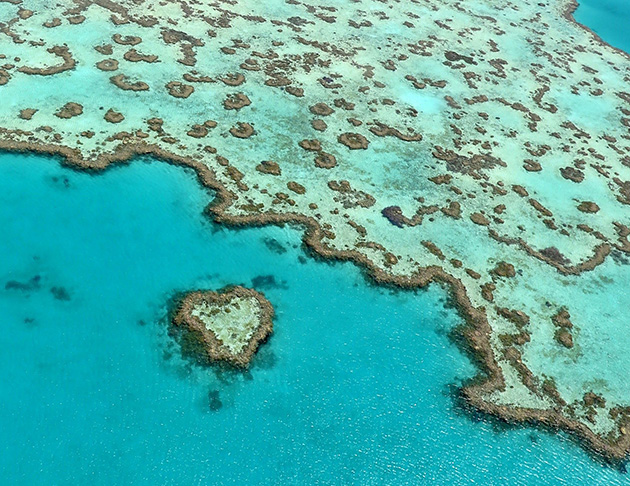 Tavarua Island – Fiji Islands
Are you looking for a romantic destination with access to beautiful coral reefs? Tavarua Island in Fiji, is known for its beautiful coral reefs that surround the uniquely heart-shaped island. Located near Fiji's main island, Viti Levu, Tavarua is home to a luxurious all-inclusive resort. However, if you're not looking to stay on the island, day trips can also be organised from nearby islands.
PADI Dive Shop in Fiji
Blue Hole – Guam, the Pacific  
Located in the Western Pacific, Guam is known for its incredible diving spots however one of its most famous is the 'Blue Hole', a heart-shaped cave dive. This site, known for its heart-shaped entrance, drops down 18 meters / 59 feet from its opening. After this point the shaft drops even further down to 90+ meters / 295 feet in depth. Despite the luminous blue water, this dive site offers plenty of marine life along with soft and hard corals, all waiting to be explored.
PADI Dive Shop in Guam
Tupai Island – French Polynesia
Tupai is an uninhabited island located a few short miles from Bora Bora in French Polynesia. While you can't stay on this deserted, heart-shaped island, there are short trips available from nearby islands. The island is surrounded by clear blue water and is a breeding ground for sea turtles. Named the most romantic spot in Tahiti, you certainly won't be disappointed by its beauty!
PADI Dive Shop in French Polynesia
Heart Rock – Kouri Island, Japan
If this romantic destination on Kouri Island in Japan isn't on your bucket list, then it should be! There is a legend that if you look at these two heart-shaped rocks with your partner, you will deepen your love for each other. If you're looking for a diving adventure, you will also find beautiful corals around the Kouri Islands along with one of the largest sunken shipwrecks in Okinawa.
PADI Dive Shop in Japan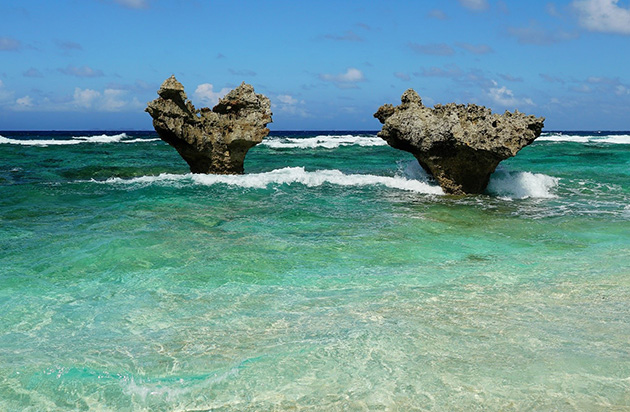 Would you like to explore these heart-shaped reefs by yourself or with your partner? Locate a PADI Dive Shop in the above areas and get that ultimate, romantic adventure in motion.