Image: Sarah in lotus at 22 metres,El Penon, Tabiba Tenerife
Get your adventure on with a trip to three of Europe's best locations for freediving shipwrecks.
El Peñón, Tabiba Tenerife
Nestled into the North-Eastern coast of Tenerife are the tiny town of Tabiba and the famous tugboat, El Peñón lying just offshore. Purposely sunk in 2006 to create an artificial reef it now attracts a wide variety of marine life including, octopus, stingray and barracuda.

With a length of 35 metres and a depth of 21-35 metres, it is an impressive spectacle in good visibility. A line of buoys mark the length of the shipwreck from the surface and provide a safe place to breathe up before descending. There can be strong current so be sure to talk to your buddy beforehand about where you'll ascend and pick out markers to guide you.
MS Zenobia, Larnaca Cyprus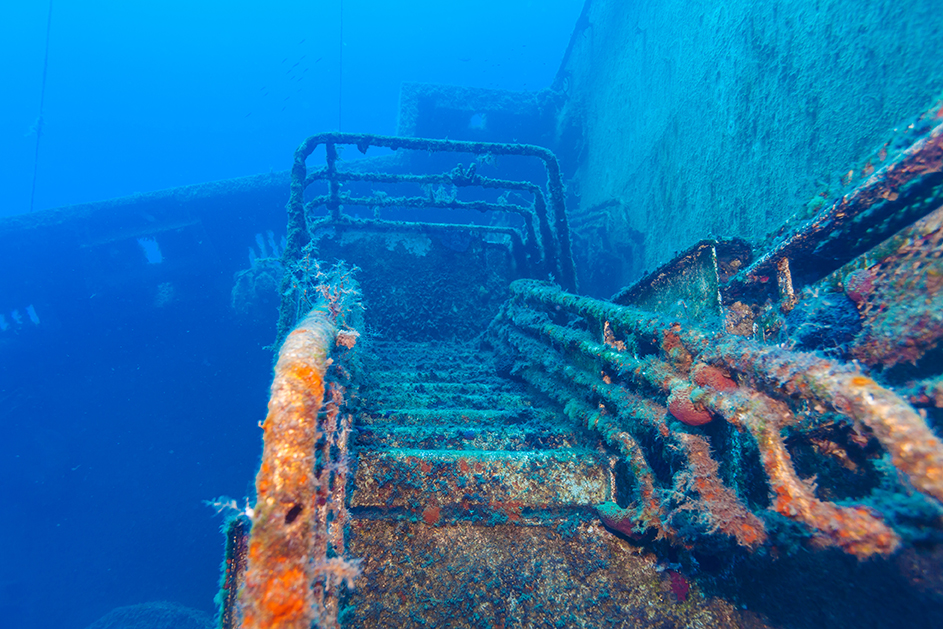 This Swedish roll-on-roll-off ferry boat capsized in the tropical waters of Larnaca, Cyprus on its maiden voyage in 1980. It took with it 104 articulated lorries, which to this day remain unsalvaged and a great discovery for divers with up to 50m visibility.

Lying on its port side approximately 1.4km off the coast, the top can be found at a depth of 16m with the bottom at 43m. With few currents and warm water, it's known for being one of the best wreck dive spots in the world and is ideal for intermediate to experienced freedivers. Go to marvel at the wreck's cargo or take in the exotic-looking marine life, including turtles, tuna and triggerfish all around.
HMS Maori, Valletta Malta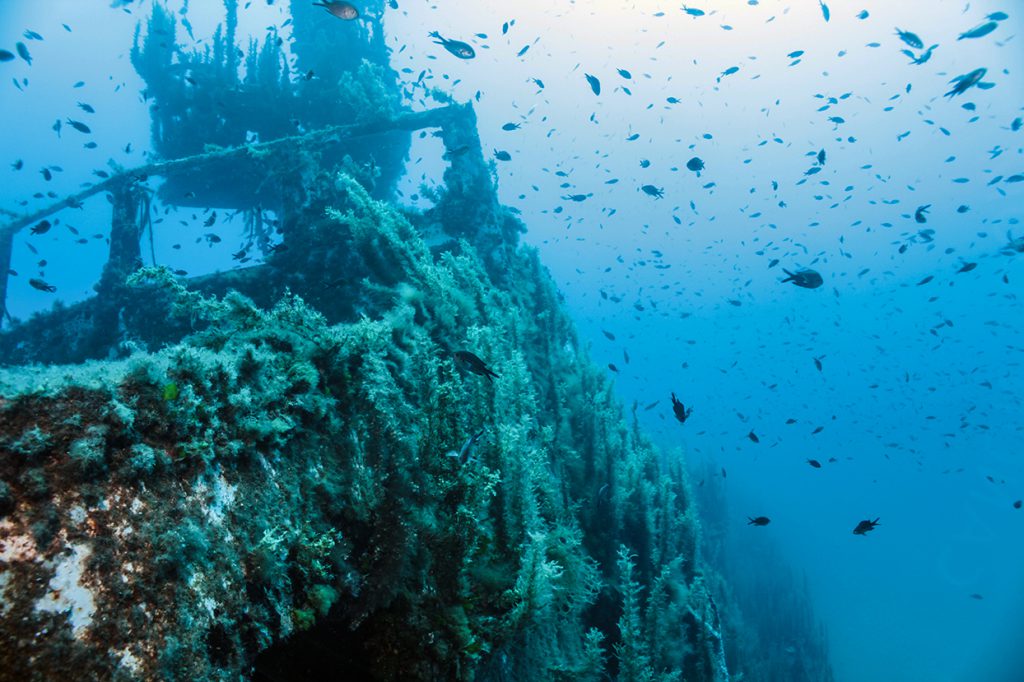 This previously active WW2 destroyer patrolled the Mediterranean sea before being hit by a bomb and sunk in 1941. It was repositioned to its final resting place after being stripped of all military weapons, used to reinforce the walls of Valletta.

Now only the front half remains and sits at 13-17m making it easily accessible to beginner freedivers, with good visibility and plenty of light from the surface. An intriguing wreck with more marine life than others in the same area. There are good swim-throughs to explore the ship from within and atop, the gun mounts are still there, making for some interesting historical viewing.
Head to our Freediver store locator to find a freediving centre near you, or find out more about the PADI Freediver course online here.
A word of caution
Wreck freediving can present challenges to freedivers if unprepared. To dive safely, make sure you scope out the location first and plan your approach with your buddy. Divers may disappear from visibility during penetration, therefore, communicate strongly to plan entry and exit point and dive times before descending. Also, pay attention to where you'll get in and out of the water and how close your nearest dive centre or telephone is in case of emergency.
---
Author Bio:
S.J's journey into freediving began in Utila, Honduras in 2017. Since then she's been freediving in Canada, Dahab, Tenerife and the U.K and practices freediving for all dynamic and depth disciplines. Follow her freediving adventures on Instagram and for freediving, or water-related copywriting and marketing visit her website The Content Marketing Club.