Marine-tourism is big business in Egypt, grossing 7.6 US Billion in 2018. It's easy to understand why when it's home to the Red Sea – one of the top (if not the best, in my opinion) diving destinations in the world.

Hundreds of thousands of divers visit every year eager to experience plunging wall dives, technicolour coral gardens and marine life like the dolphins, turtles and manta rays at home there.

But tourism can take its toll on marine ecosystems threatening to destroy the very life that attracts visitors in the first place. Thankfully, Egypt is leading the way in marine conservation helping to preserve the unique biodiversity and wildlife it's famed for.

Ras Mohammed National Park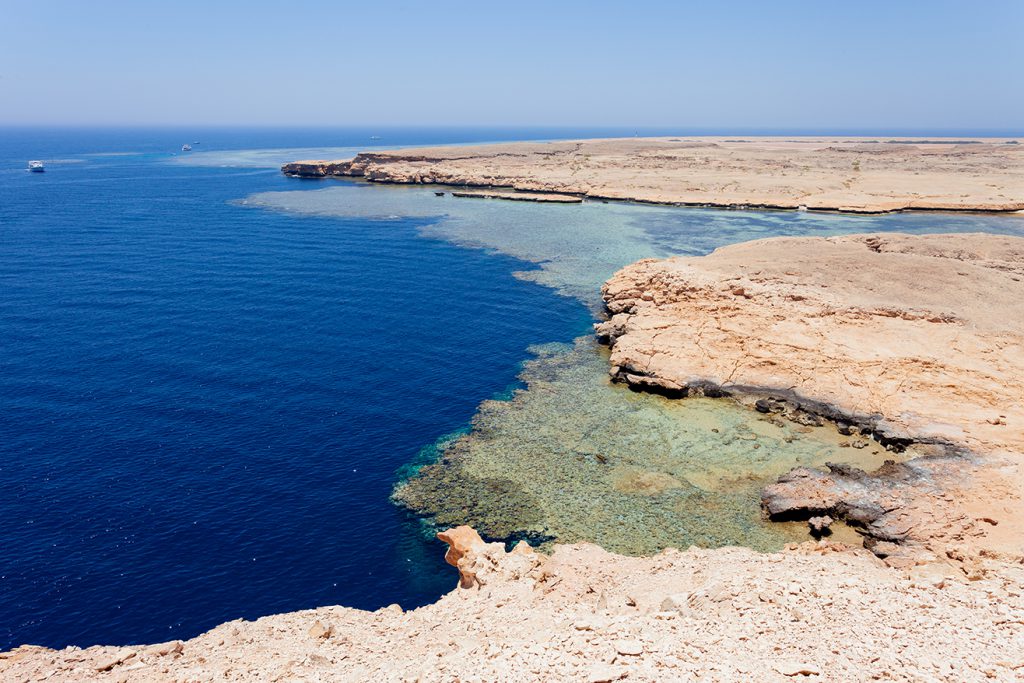 In 2018 Ras Mohammed National Park, a prime diving location on the southern Sinai peninsula, received the IUCN Green List certificate, an indication that the richness of the water is regarded by the International Union for the Conservation of Nature as some of the best cared for in the world.

Monitoring showed there are over 210 species of corals, with live coral cover in some areas up to 90% with an average of 65% overall – a sure sign of a healthy reef. By comparison, elsewhere in Egypt live coral cover is typically 20-30% and in Australia, the Great Barrier Reef has fallen to 14% -25% after ocean temperatures rose to cause a series of coral bleaching episodes in 2017, according to the Australian Institute for a Marine Science.

For over forty years, the park's effective management and protection of coral ecosystems have proven that it is possible to achieve successful marine conservation while managing the demands of a heavy tourism industry and climate change impacts.

The Red Sea Environment Centre (RSEC)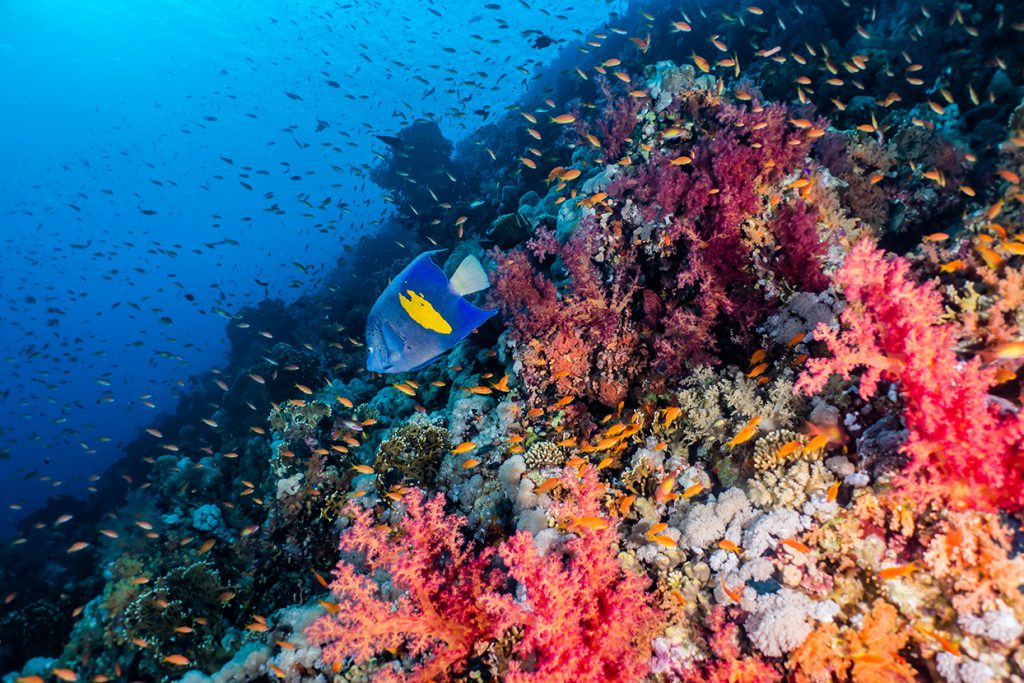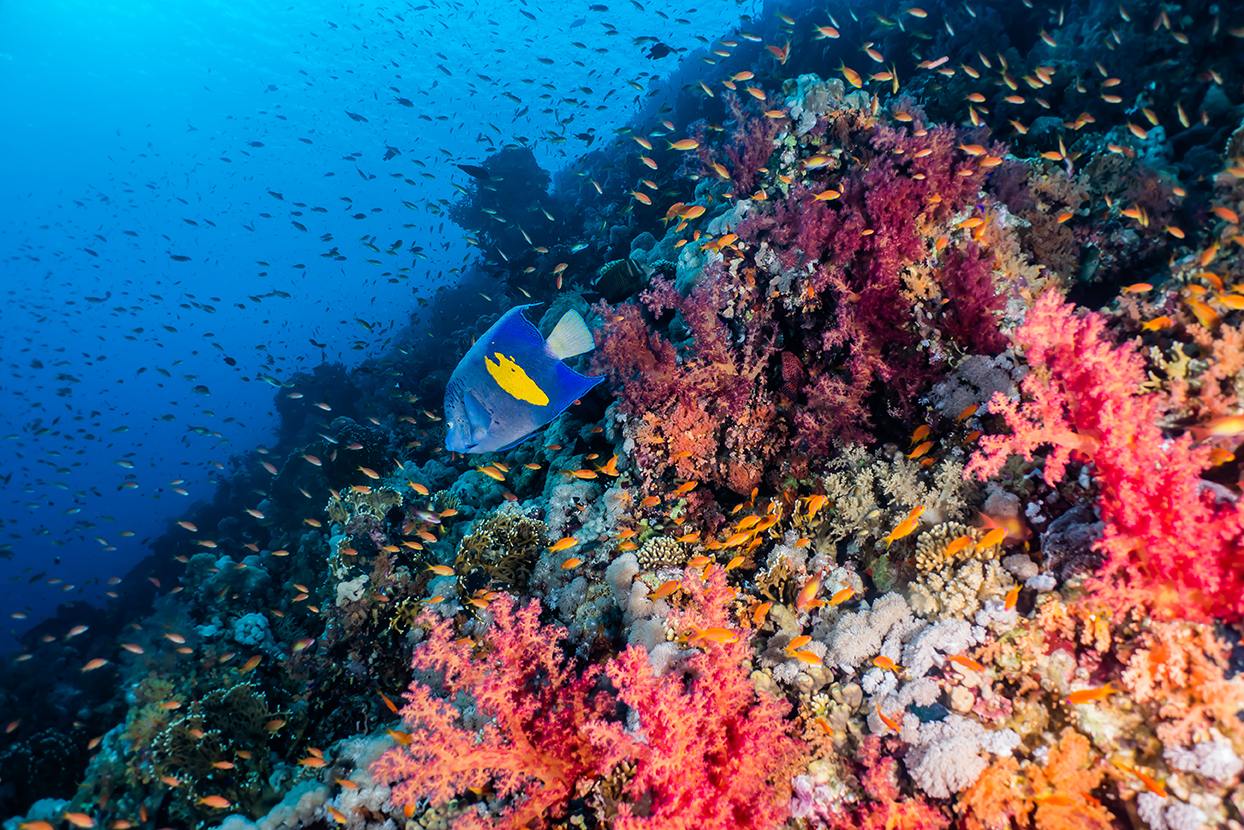 The RSEC is an NGO that carries out coral reef research, education and conservation of the Red Sea. Operating out of Dahab, a laid-back Bedouin town that's awesome for fun-diving as well as freedive training in its famous 90-metre sinkhole known as at the Blue Hole. RSEC run marine biology courses, as well as training "ecodivers" in reef surveying and monitoring techniques to aid in scientific studies. You can help by enrolling in a 2-5 week paid volunteer program to expand your dive skills and help with fieldwork that contributes to better conservation of the Red Sea.

The Dolphin Watch Alliance

Further down the coast, the Dolphin Watch Alliance is working to safeguard the habitat of cetaceans in Hurghada. Where they've introduced an education program for tourists run through local dive centres and a code of conduct, which operators who run dolphin watching and swimming tours, must abide by.

While the increase in a desire to see cetaceans in their natural environment instead of in captivity is a good thing, it only works if the daily habits (such as eating, sleeping and mating) of the marine animals are preserved. Otherwise, studies by the Alliance show that the activity caused by boats and tourists disturb dolphin behaviour, which along with dolphin fatalities caused by boat propellers, can lead to a decline in population at an alarming rate.

In the BBC Blue Planet II documentary movie, we see why the Red Sea dolphins are worth looking out for. By all means, go and find these intelligent mammals when in Egypt, just use a responsible tour operator who will help you encounter them in the safest, most enjoyable way for all.
If it weren't for the dedication and effort of these incredible organisations, we may see the Red Sea suffer a similar fate to that of other top dive spots around the world that are struggling to keep their marine life safe.

PADI promotes responsible freediving and encourages all its divers to behave with consideration to ensure that coral, fish and other aquatic species are in no way harassed or damaged by your presence. That way we can support the great marine conservation work currently happening in Egypt and protect the Red Sea for generations to come. Find out more about PADI's commitment to conservation here.
---
Author Bio:
S.J's journey into freediving began in Utila, Honduras in 2017. Since then she's been freediving in Canada, Dahab, Tenerife and the U.K and practices freediving for all dynamic and depth disciplines. Follow her freediving adventures on Instagram and for freediving, or water-related copywriting and marketing visit her website The Content Marketing Club.