Balloon releases and sky lanterns are a familiar site at festivals, weddings and memorials. But what goes up, must come down. After guests disperse and other decorations have been packed away, the balloons and lantern frames that created a few moments of happiness can litter the surrounding area for months or even years.

Balloons, sky lanterns and plastic confetti never biodegrade. They break into smaller and smaller pieces until they turn into microplastics, which are consumed by fish, birds, turtles and other wildlife.

More than 270 experts recently rated balloons as one of the major threats to marine mammals, seabirds, and turtles, and the University of Tasmania ranked balloons as the number one risk of death for seabirds. The U.S. Fish and Wildlife Service has even posted disturbing images to their website urging people to stop releasing balloons because of the devastating consequences to animals. "Degradable balloons are not the solution" according to Wageningen University & Research in the Netherlands, the latex-based products take up to four years to decompose.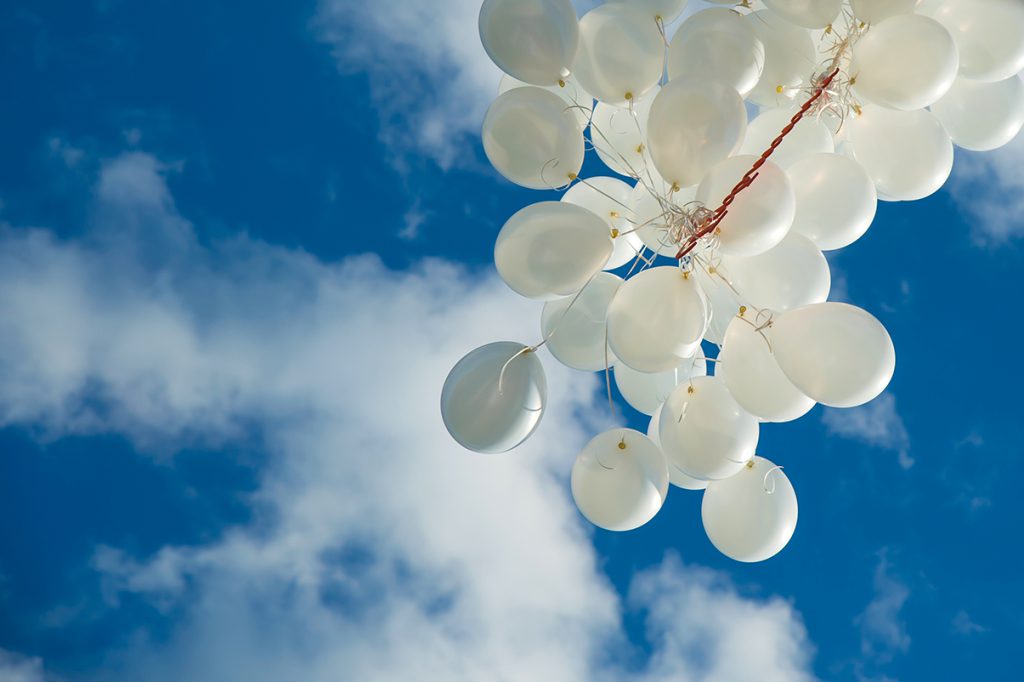 Why Sky Lanterns are Not an Eco-Friendly Alternative to Balloons
Some consider sky lanterns, also known as fire lanterns or wish lanterns, as an acceptable alternative to balloons. Unfortunately, sky lanterns are neither earth nor animal-friendly. "Biodegradable" lanterns made of bamboo take decades to break down, and can injure or entrap animals in the meantime.
Sky lanterns can be dangerous for people as well. In 2013, a sky lantern ignited a fire in The West Midlands, UK that injured 13 of the 200 firefighters who responded to the blaze and created £6m in damage.
Fire lanterns also create a hazard for airline travellers. Just one lantern could take down a plane if it got sucked into a jet engine. So when sky lanterns drift too close to an airport, all flights are cancelled – affecting thousands of travellers every year.
Many countries ban sky lanterns, including: Argentina, Austria, Australia, Brazil, Chile, Colombia, Costa Rica, Germany, New Zealand, and Spain. Thirty US states ban sky lanterns as do some parts of Canada.
Wales have banned sky lanterns on all council land since 2018, but they remain legal in England and Scotland. The Royal Society for the Prevention of Cruelty to Animals (RSPCA), Marine Conservation Society and other groups urge concerned citizens to contact their MP.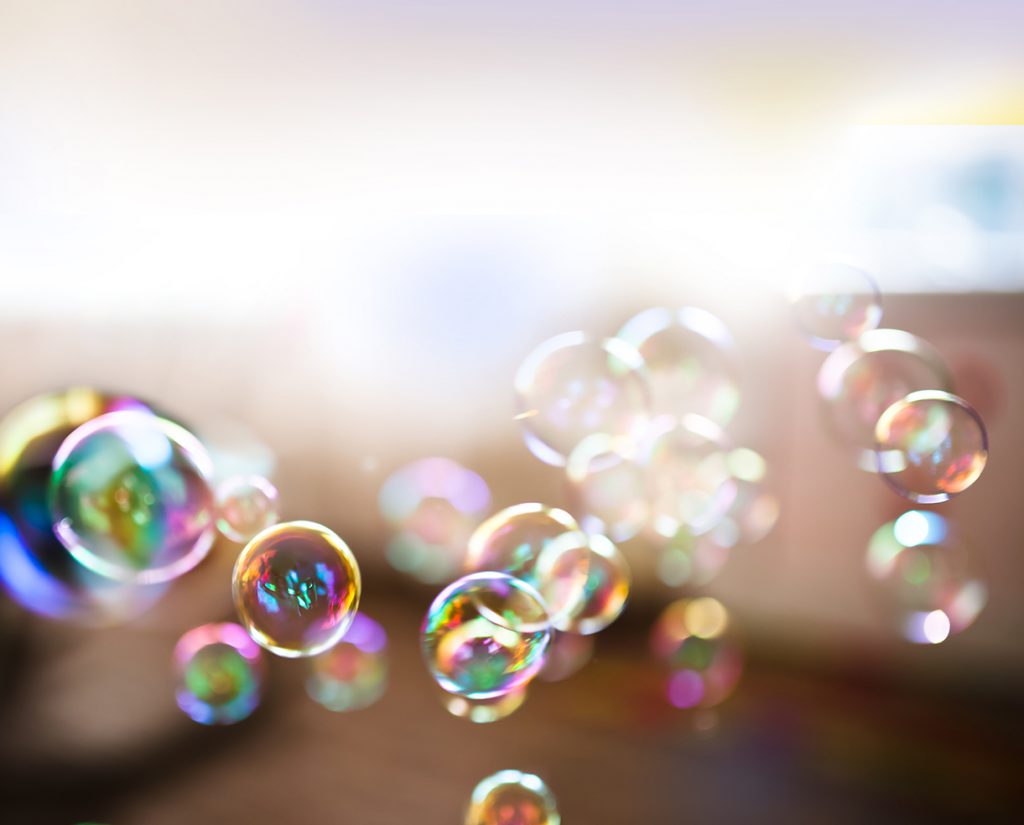 Alternatives to mass balloon releases and sky lanterns

Sending lanterns aloft or releasing colorful balloons are a symbolic way to memorialize a loved one. But when you think about it, these activities are basically littering. It's worth asking, is that a respectful way to honor someone?
While it can be hard to break with tradition, there are plenty of eco-friendly alternatives to balloon releases and sky lanterns. Here are a few of our favorite ways to celebrate that won't endanger animals or local communities.
Bubbles!
Divers love blowing bubbles underwater, and it's just as fun topside. Bubbles are cheaper than balloons, better for the environment, and just as fun and floaty. You can even "go big" with giant bubbles. Here's a recipe for a bubble solution made with eco-friendly dish soap.

Confetti alternatives
Instead of plastic confetti, throw something natural like birdseed, flower petals or dried autumn leaves. At a wedding, picturesque ribbon wands or small tinkling bells are a fun alternative (and a nice wedding favor for guests).
Flying Wish Paper
Write your wishes on this special paper, light it on fire and watch it fly up and burn away. Enjoy the floating light effect of a wish lantern without the fire hazard.
Luminarias or reusable luminaries
Luminarias made from paper bags and tea candles create a beautiful ambiance of flickering fire, as do reusable mason jars with solar lights.
Origami Whales
Invite party guests to help create a pod of origami whales. It's easier than you may think, just watch this video.
Plant a tree or flowers
Planting a tree creates a symbolic, long-lasting and eco-friendly memorial that honors your loved one and the earth. A painted rock left in a favorite place is an eco-friendly option for people without a place to plant.

The ideas above are just a few ways to enhance a wedding, memorial, or other event without creating an environmental hazard. Help us spread the word about these environmentally-friendly alternatives, and let us know about other ways you like to celebrate!
Learn more about what you can do to support ocean conservation. Visit our friends at Project AWARE®.