Scuba diving is a passion many of us want to share with school friends, work colleagues and, well, everyone! Kitting yourself out with eco-friendly school supplies and office gizmos is a great way to show your scuba diver pride while you study or work.
Let us emphasize the eco-friendly part of that suggestion – because we're responsible for protecting our blue planet for future generations. Every time you answer the question, "aren't you afraid of sharks?" or "is that a reusable drinking straw in your bag?" you are a voice for our oceans and the creatures who live there. These everyday conversations help spread the word about important issues and create positive change.
With that in mind, here are some eco-friendly school supplies, classroom decorations and office must-haves that are also excellent conversation starters for diving and ocean conservation.
---
Eco-Friendly School Supplies and Office Stationery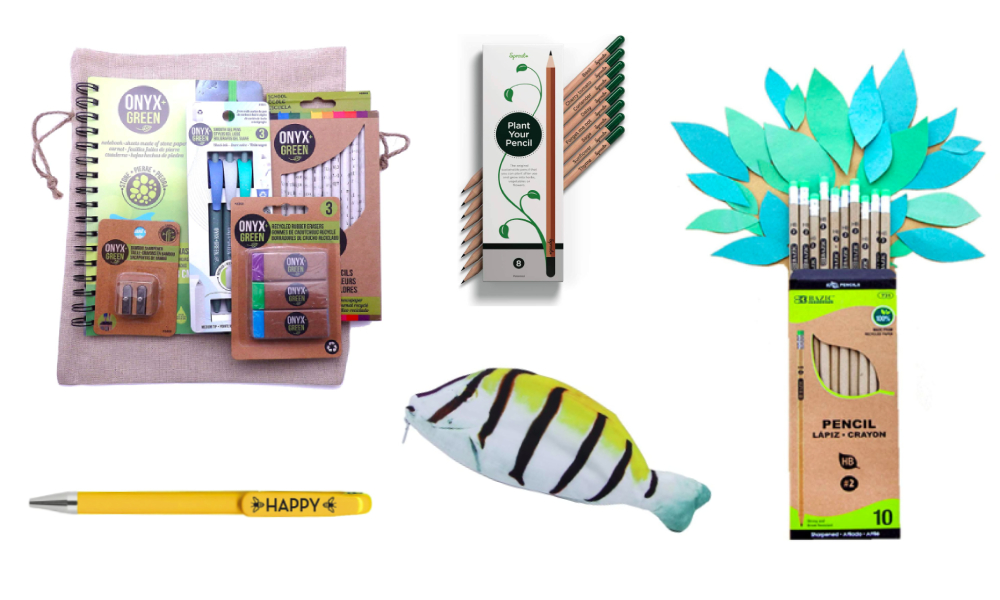 Trying to avoid disposable plastic? Opt for sustainable stationery brands instead. Swap to these biodegradable pens or the Seven Year Pen. If you're a pencil person, here's a set of eco-friendly pencils made from recycled newspapers and some fun seeded pencils that grow into plants. Carry them around in this fish-shaped pencil pouch.
You can also buy a complete set of eco-friendly school or office supplies. This stationery bundle includes a notebook made from stones, pens made from recycled milk cartons and a bamboo pencil sharpener.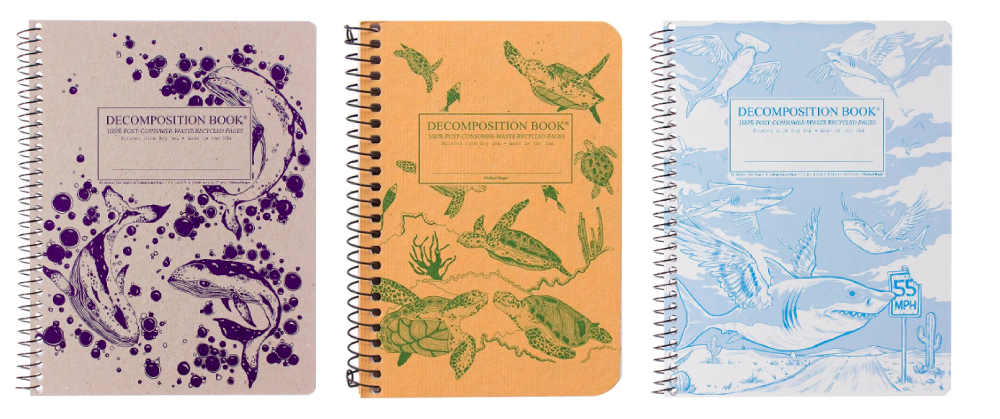 There are hundreds of eco-friendly ideas for writing. We love these Decomposition Book notebooks and sketchbooks made from 100 percent post-consumer-waste recycled paper. They have eye-catching covers like space cats and flying sharks, and more traditional under-the-sea designs such as jellyfish, manatees and sea turtles.
These 100% beeswax crayons are an all-natural way to add color to kindergarten projects. If your kids have grown out of wax drawings, The Crayon Initiative is always looking for help collecting used crayons to be upcycled into new crayons for children in hospitals. Learn how to start a crayon collection program to reduce waste and brighten someone's day.
---
Backpacks and Bags Made From Recycled Materials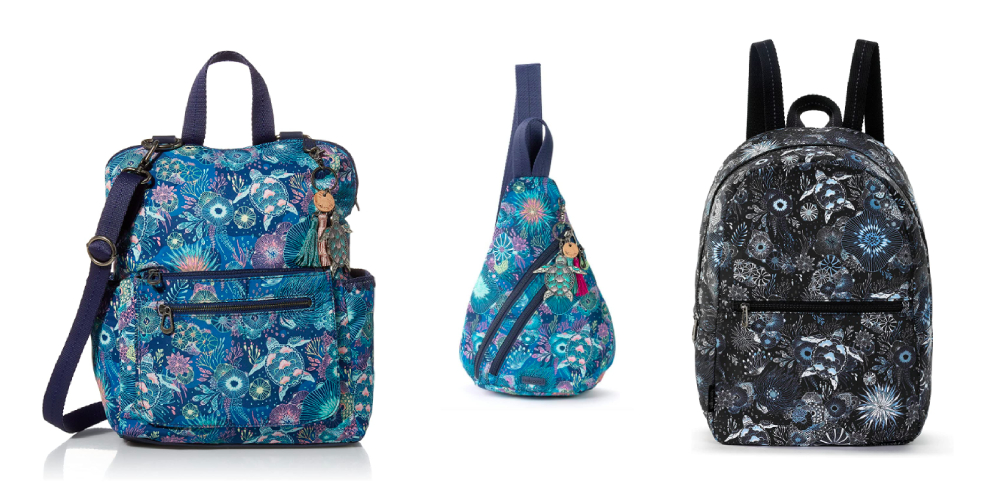 When you buy products made from recycled water bottles and other post-consumer materials, you help reduce waste and support the recycling industry. Here is a stylishly sea-themed range from Sakroots.
Ecogear backpacks are made from recycled water bottles. They also make backpacks for kids – with flashing lights for safety. Meanwhile, Rareform backpacks and messenger bags are made from recycled billboards. So you'll never have to worry about having the same bag as someone else.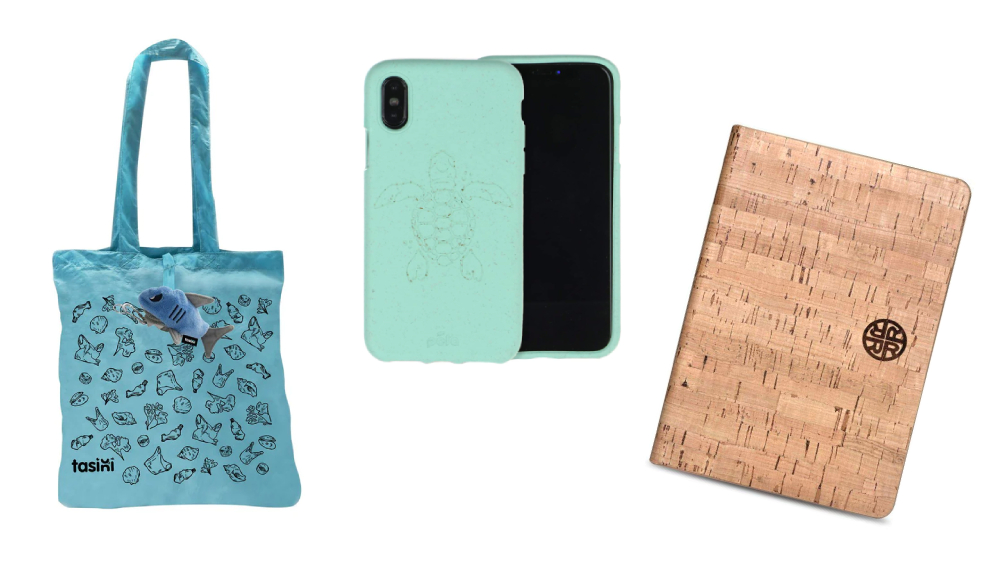 PADI Gear has a range of shoppers and totes that double up as a great way to transport books and binders. But if you already have a bookbag you love, this collection of eco-friendly wood and cork gadget cases feature inner fabrics made from recycled water bottles. Pela's mobile phone cases are a world first when it comes to biodegradable office products: they're made from plants and are fully compostable!
---
Lunchtime!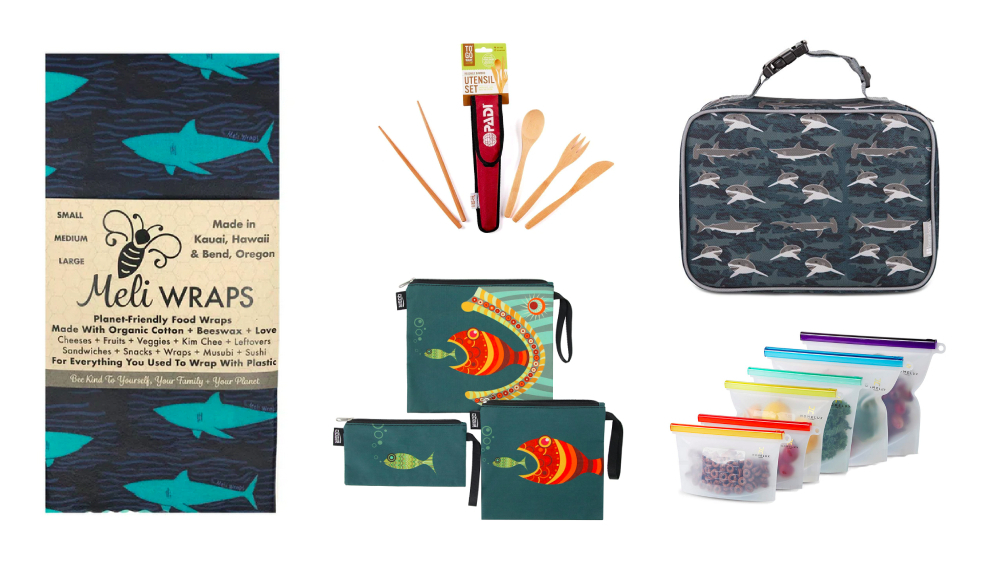 Share your love for sharks with this sharky insulated lunch carrier. In addition, show your commitment to avoiding single-use plastics with a reusable utensil set, food wraps and snack bags (choose from leak-proof, dishwasher-safe bags, or zipper bags for dry snacks). Add some reusable, non-toxic icepacks or gel packs and you're set to go.
Plastic bottles, disposable coffee cups and even tea bags are enemies in the war against plastic. Instead, opt for environmentally friendly alternatives. Stay hydrated and show your scuba diver pride with a scuba tank water bottle. Or check out the selection of PADI water bottles at PADIGear.com. Don't forget your reusable straws!
For hot drinks, embrace loose leaf tea with a manatee or diver-shaped infuser and grab your morning latte in one of these ocean-inspired tumblers. This macabre heat-changing shark attack mug is another scuba diver favorite.
---
Under the Sea Classroom Decorations
If you're a teacher (or a scuba instructor), here are some fun plastic-free and ocean-themed school supplies to bring the underwater world into your classroom:

---
Ocean-ize Your Office, Desk, Cubicle or Anywhere
Eco-friendly office supplies don't have to be bland. Festive, ocean-themed string lights and a decorative net to display your favorite dive photos can transform a blah workspace into an oasis. Just add sand! Okay, maybe that's going too far…
Born to dive forced to work? Let everyone know with a notebook, t-shirt, hoodie or mug.
While business meetings are a chance to flaunt these diving cufflinks, Casual Fridays are the perfect day to bust out your mermaid socks, PADI Gear or this t-shirt that lets colleagues know you work well under pressure (pun intended). Before you leave for the weekend, hang up a Gone Diving sign.
---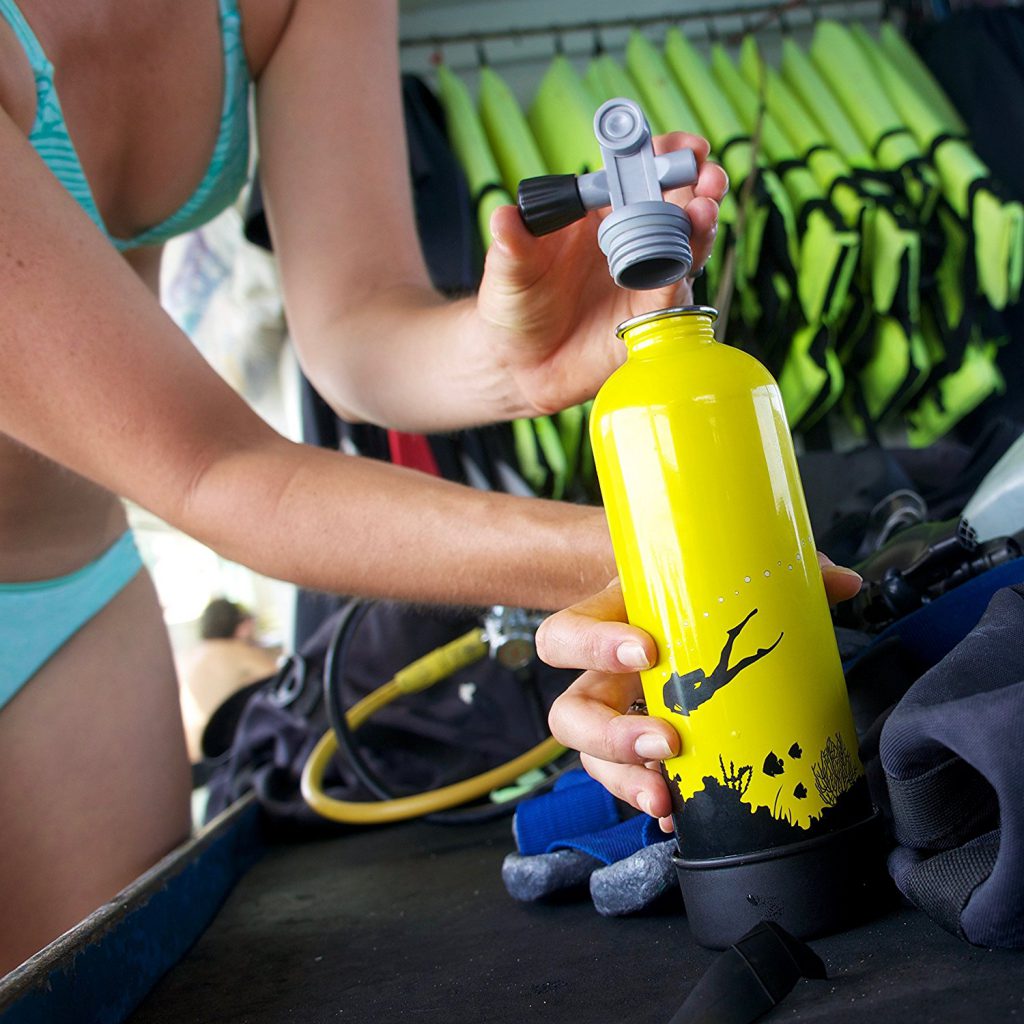 Shop for Eco-Friendly Products and Save the Ocean
These eco-friendly school supplies and eco office ideas will undoubtedly reduce waste, show your scuba diver pride and inspire people around you to talk about important ocean issues.
But there's more! There are tons of stores that sell eco-friendly products, but if you purchase featured Amazon.com items via links in this article, a portion of the sale will be donated to The PADI AWARE Foundation™ through Amazon's affiliate program.
---
Show Your Local Scuba Diver Pride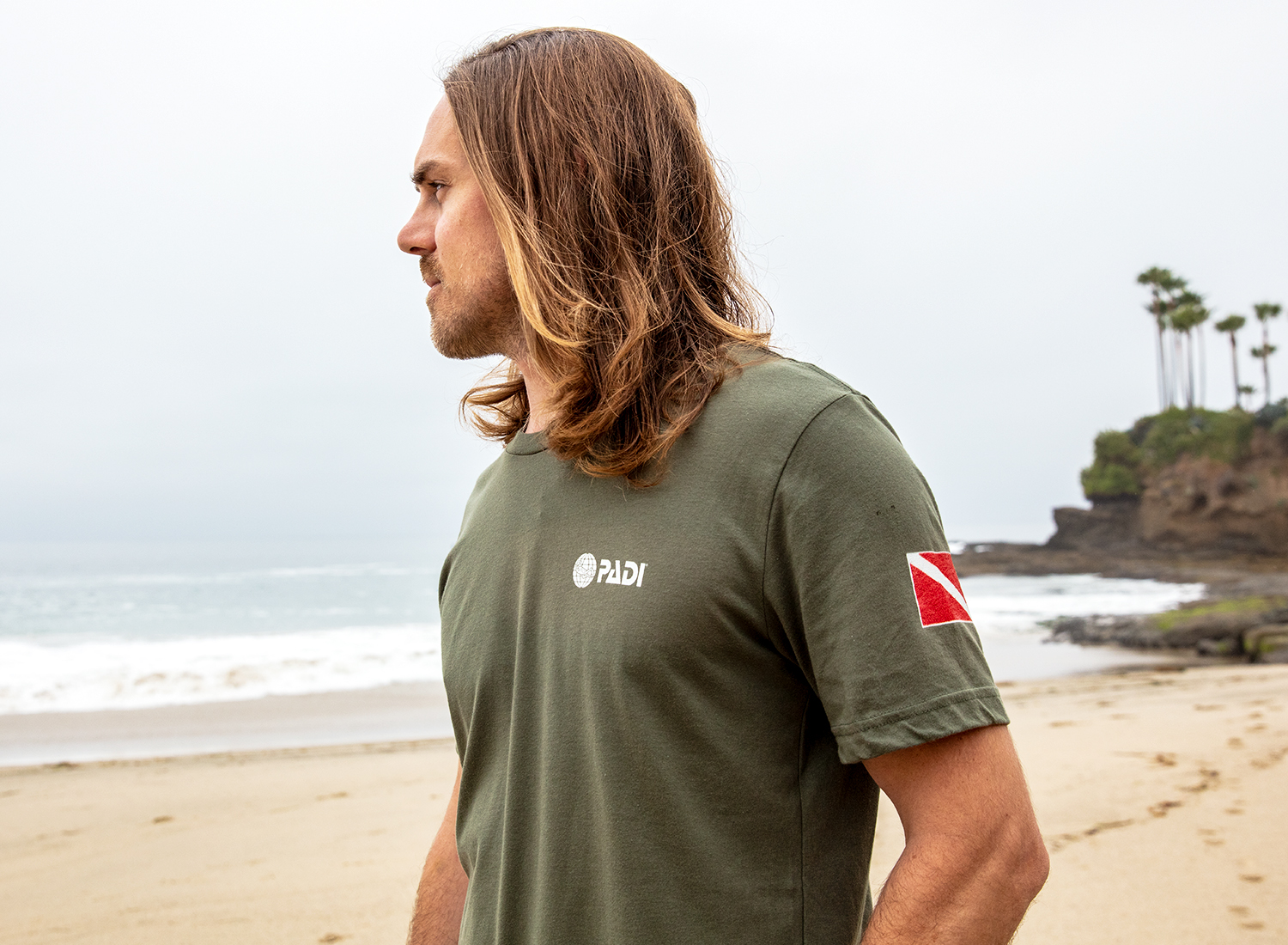 Looking for ways to show your local scuba diver pride? Visit a PADI Dive Center near you and check out their swag.
Related reading:
33 Eco-Friendly Gifts That Support Ocean Conservation
23 Eco-Friendly and Sustainable Gift Ideas for Ocean Lovers
Plastic! Not So Fantastic. Tips on How to Cut Down Waste Everyday
23 Gifts to Help Friends and Family Use Less Plastic
5 Things to Tell Your Friends About Ocean Conservation