Being a scuba diver is like being a part of a special, worldwide club. Wearing PADI Gear shows everyone your passion for the hobby and is a great way to spark conversation with other divers and keep things interesting during surface intervals. From recycled towels, face masks and dry bags to use on the boat to rash guards and trash bags to wear during dives, our most popular PADI Gear items cover everything you need to put your best fin forward!
Need more PADI Gear for your dive adventures and surface intervals? Check out this list of our most popular PADI Gear items!
---
1. Recycled Plastic Rash Guards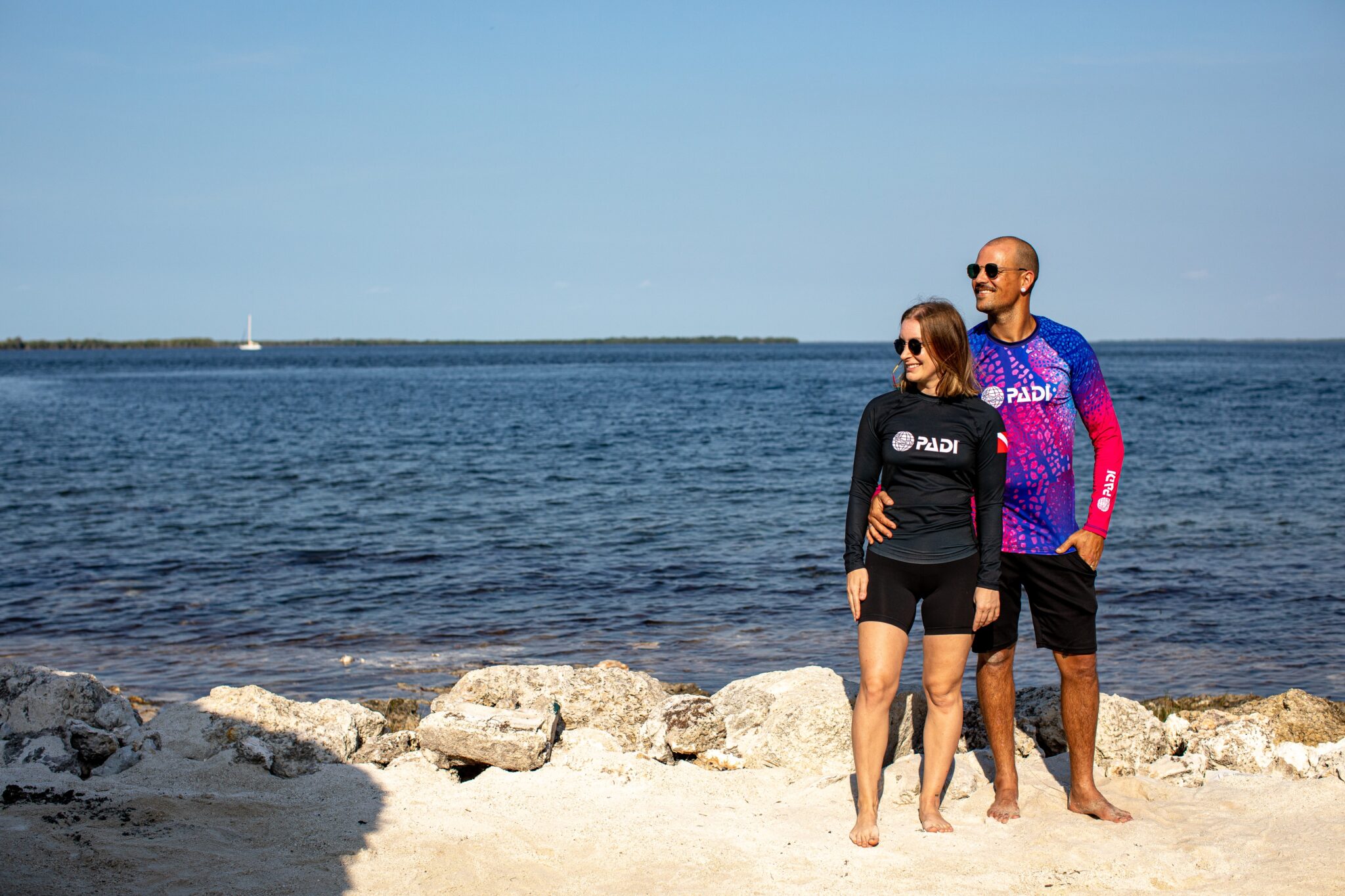 Who couldn't use a new rash guard? Rash guards are a go-to item for divers in all scenarios, from sun protection on the surface to a dive skin underwater. So, this is the perfect item to buy yourself or as a gift if you or your loved one love scuba diving and the ocean.
This can't be a surprise at this point, but our PADI rash guards are eco-friendly and ocean-inspired! One rash guard contains the equivalent of 12 plastic water bottles – how incredible is that?!
The range now also includes new designs and colors. Check them out by hitting the 'Shop Now' button below!
---
2. Cape Cali Collection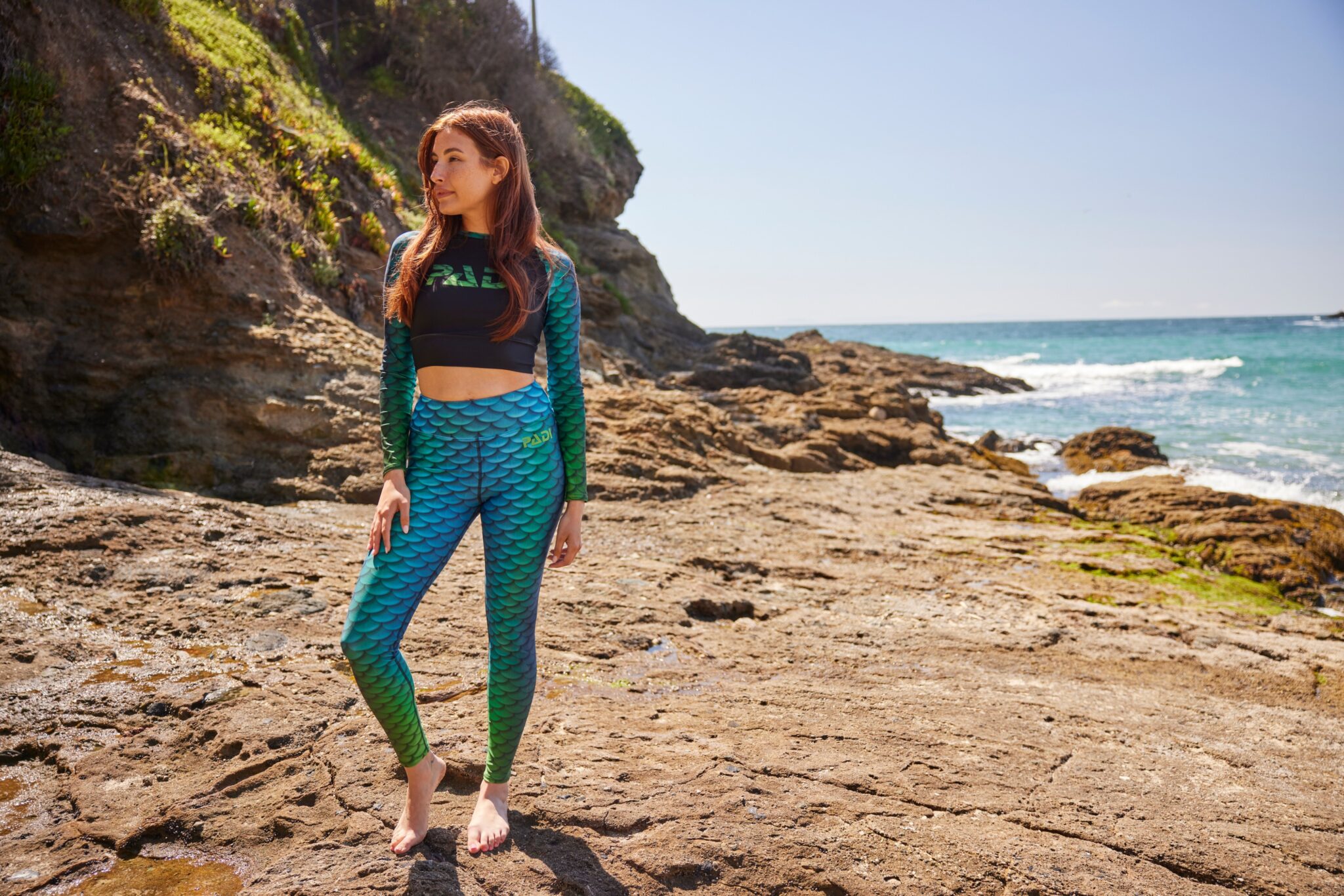 PADI has partnered with the Cape Cali mermaid brand to create this range of stylish leggings and tops. All items in the collection can act as a base layer or be a versatile wardrobe addition to be used for more than just diving. The comfortable, stretchy fit makes these leggings and tops ideal for general swimming, surfing, working out, yoga, other water-based activities and even just lounging around the house.
Each top or pair of leggings, which can all be purchased individually or as a matching set, comes in the choice of four different mermaid or ocean-inspired designs. The irritant-repelling material also offers UPF 50 protection, so you know your skin is always protected during longer dive days. In addition, as they are constructed from 80% recycled plastics, any purchase you make helps to save the ocean.
---
3. Unisex Eco Recycled Jogger Pants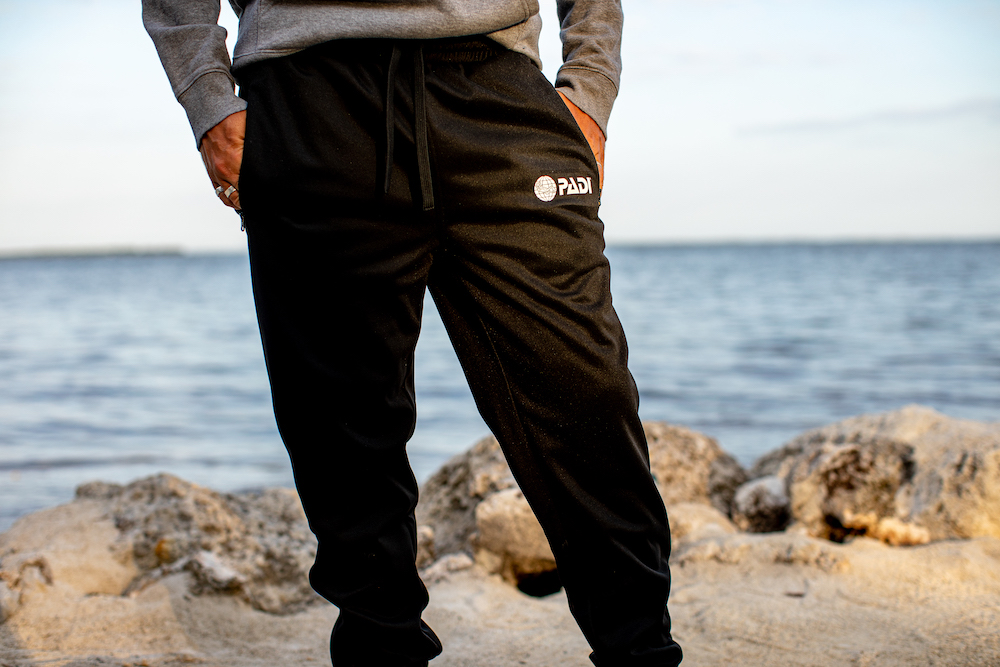 With a mix of comfort, convenience and style, these jogger pants are sure to become your favorite way to cover your legs. Whether you slip them on for a dive trip, a workout or just time spent chilling around town, they are hard to beat when it comes to everyday athleisure.
The sport-inspired pants are made from 100% recycled polyester. The material offers just the right amount of stretchiness to remain secure and cozy. This is further backed up by the pants' drawcord waistband and elasticated cuffs. Two zipper pockets provide you with plenty of space to securely store your everyday essentials. Plus, the moisture-wicking tech will help you stay cool and dry throughout the day. These pants are available in either black or gray.
---
4. PADI Vintage Designs
The retro and groovy PADI vintage designs are here and catching divers' eyes around the world. We can see why! These designs include fun patterns from the 60s, 70s, and 80s, capturing the peace and love era perfectly. Now if the groovy era isn't your forte, don't worry. There's also an assortment of gear bearing the vintage dive equipment in a variety of colors from all different years!

These t-shirts, jackets and towels are stylish, durable, and eco-friendly. When flaunting your PADI vintage collection apparel, you can also brag about supporting environmental causes which protect and clean our oceans.

Click the link below to explore these cool designs. They're available in both male and female sizes.
---
5. New Shark Tooth Collection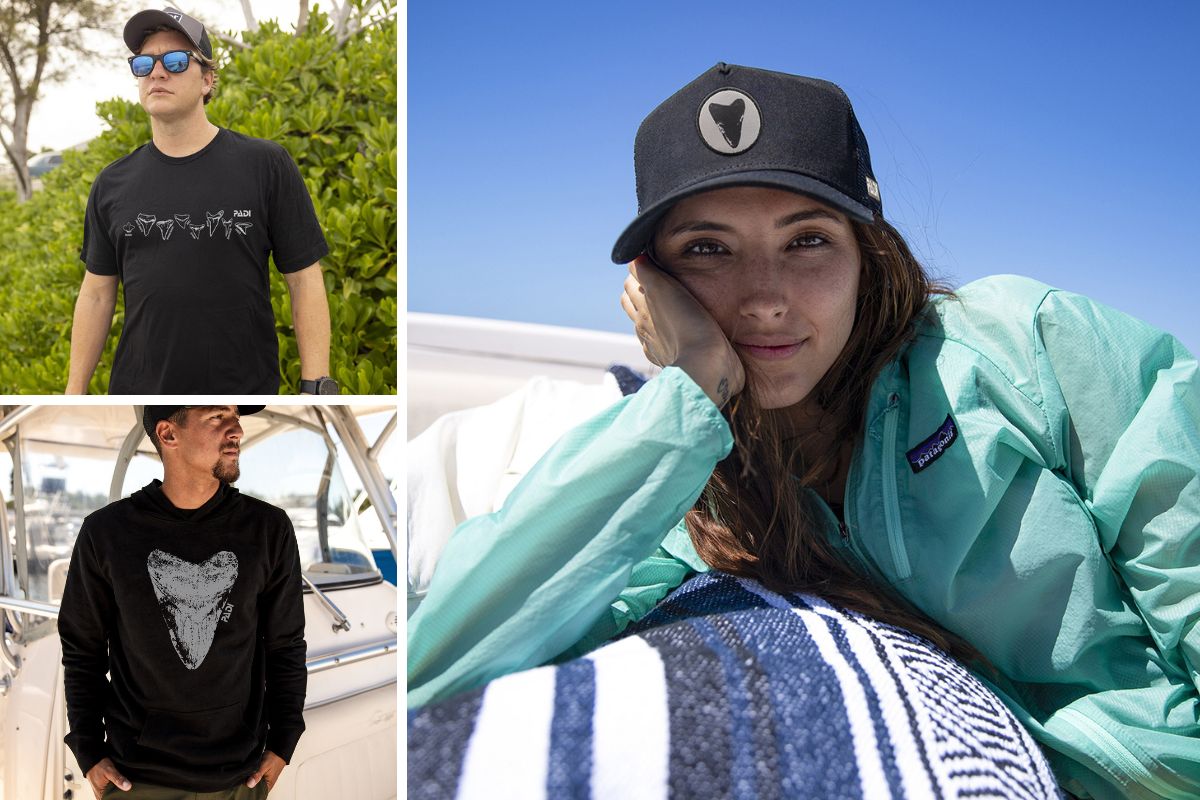 The new PADI shark tooth collection just dropped, so get ready to look great and announce to the world that you are part of the PADI community of scuba divers! This collection includes garments for all seasons – sweaters, shorts sleeve, tank tops, and hats.
Not only are these items durable, but they use environmentally friendly materials from recycled plastic bottles. Feel good about diverting plastic waste away from our oceans with every wear!
There are styles available for both men and women.
---
6. Creatures of the Deep Tshirts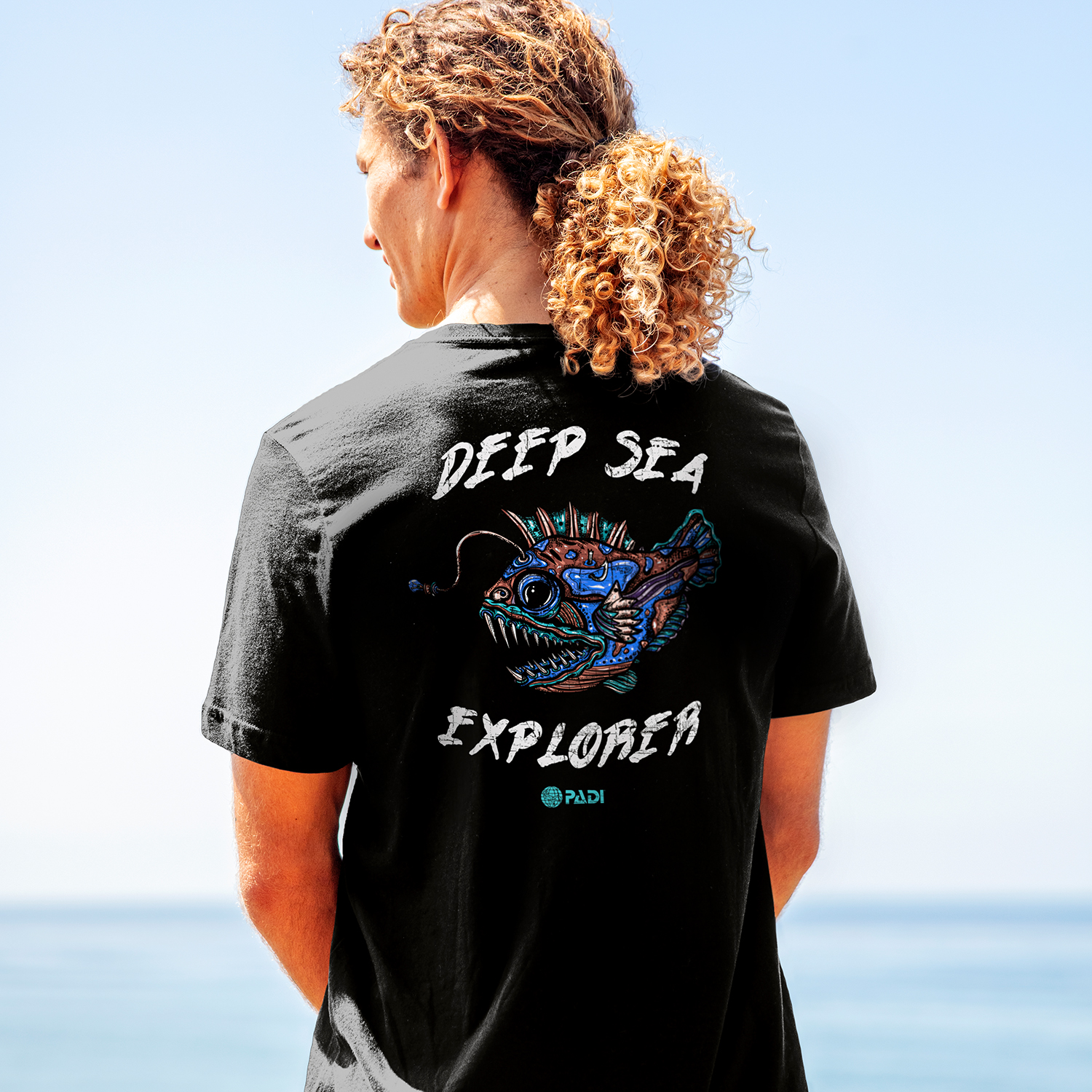 Let the world know you're a diver by sporting one of the Creatures of the Deep Collection tees. These graphic t-shirts feature an assortment of marine animals, with designs on both the front and back.
With such poster-like graphics, you'll be sure to turn heads while showing off the weird creatures that lurk deep below the surface. The best part? These unisex tees are available in multiple colors and styles.
---
7. Mike Coots' Shark: Portraits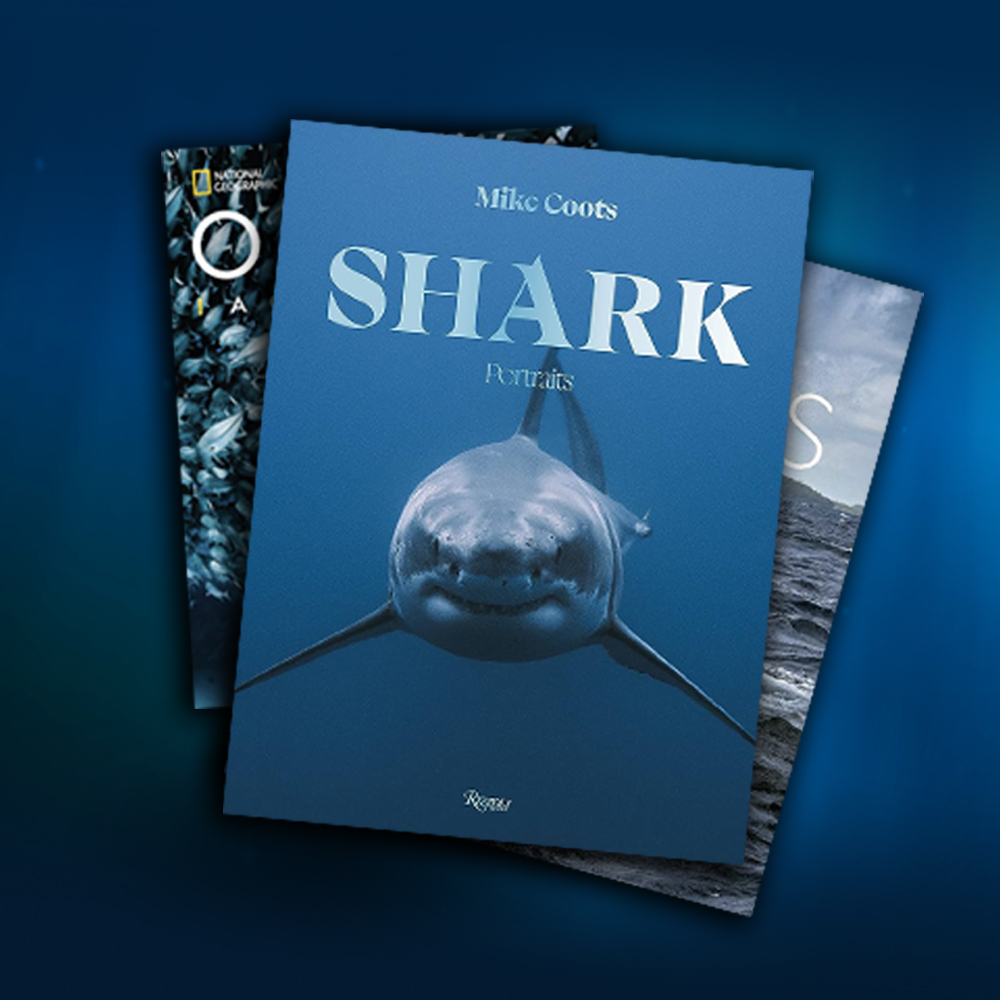 Prepare to embark on a cinematic journey while enjoying Shark: Portraits, by Mark Coots. This visual book captures the beauty of the ocean's biggest predator. Although Mike was attacked by a tiger shark as a teenager, he's dedicated his life to showing the other side of these often-feared predators to the world.

Prepare to experience the stunning personality of each shark as you dive deeper into the book's mesmerizing and intimate encounters. Coots has dived with white sharks as big as 14 feet (4 meters) and often cage free. Dive into this photographic narrative of apex predators. For a limited time, each copy sold through PADI Gear features the author's signature.
---
8. Andy Casagrande Shirt & Sweatshirt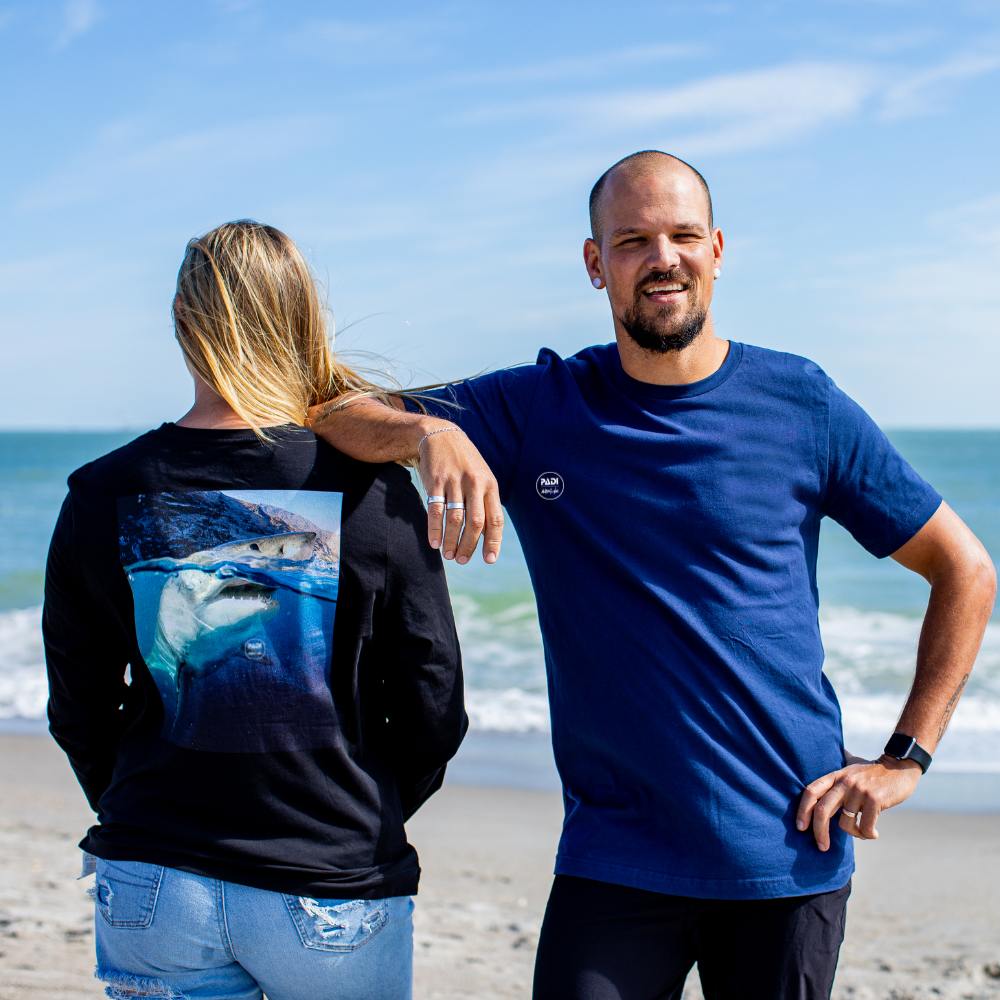 The PADI X Andy Casagrande Signature Collection has been created in collaboration with wildlife filmmaker and Emmy Award Winner, Andy Casagrande. This unique collection showcases a balanced perspective on a marine species that is often misunderstood and feared.
Sharks are apex predators that are essential to life in our oceans. This range highlights their beauty and is also made from eco-friendly materials. 15% of the proceeds from the Andy Casagrande Signature Collection will go directly to PADI AWARE to help global shark conservation.
---
9. Protect Our Seas T-Shirt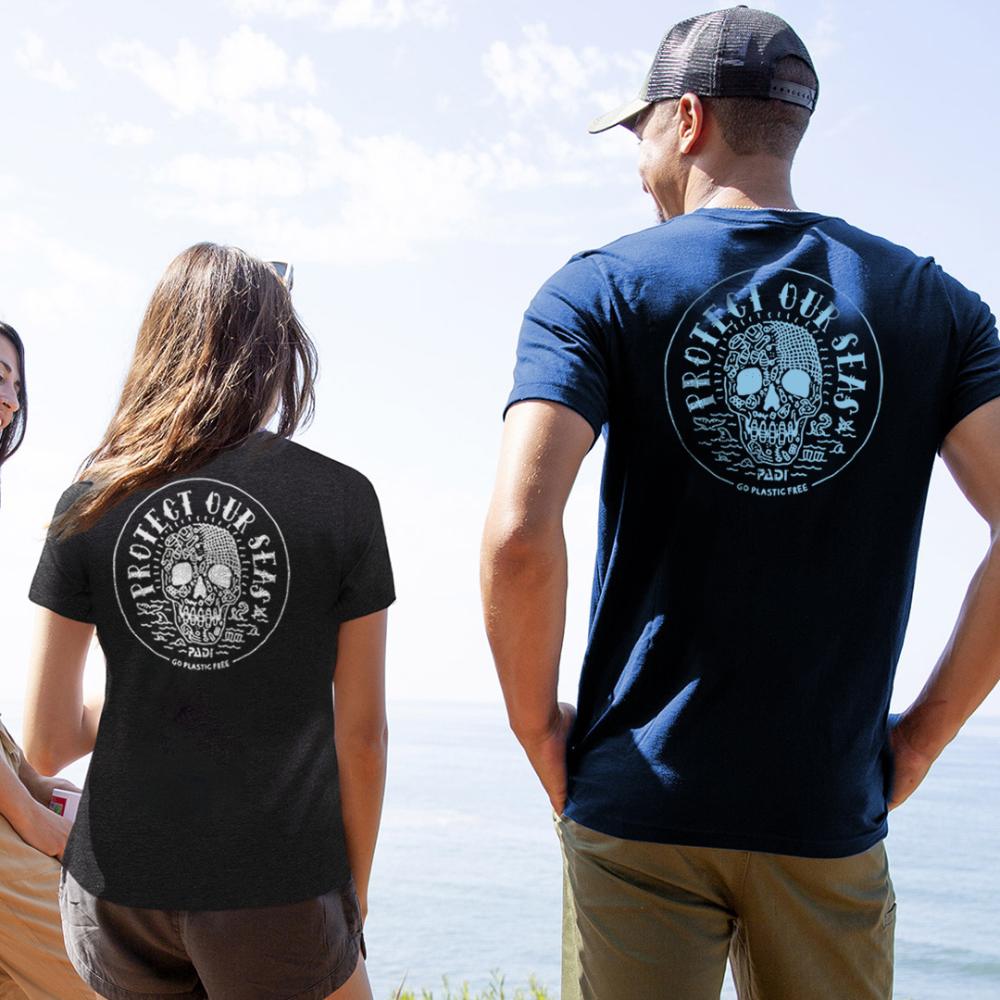 Show your love for the ocean and promote marine awareness with our PADI Protect Our Seas t-shirts. This charity tee is available in multiple colors with a small chest print and a large back print. This unisex tee not only shows your support for a plastic-free sea, but it directly helps us take action to accomplish that goal. 20% of the proceeds from this AWARE Foundation charity tee sales go to AWARE Foundation to help support a healthy oceans.
---
10. Whale Shark Unisex Recycled Plastic Hoodie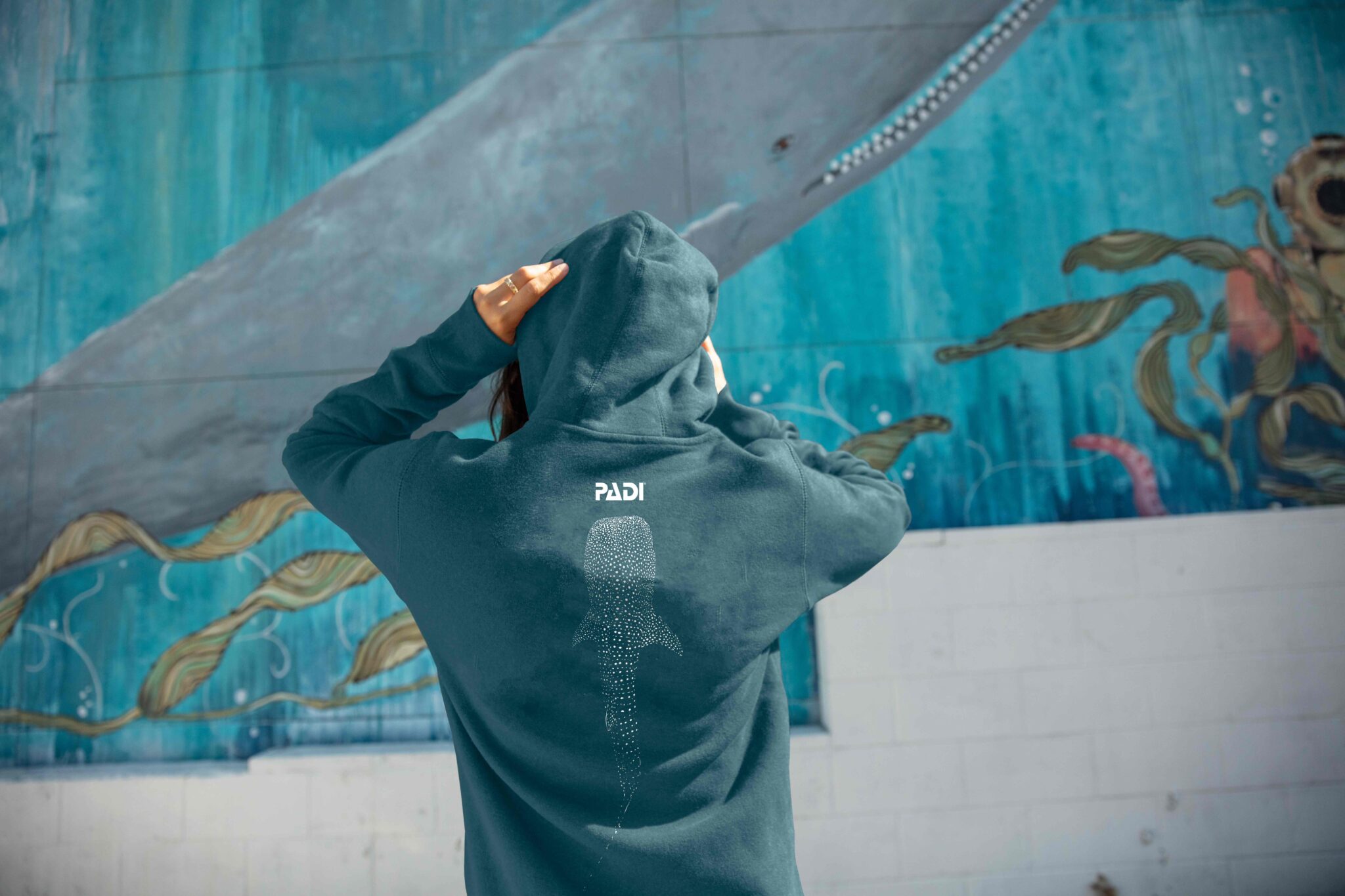 We don't need to convince you that a soft, hooded sweatshirt is a must-have item. A PADI sweatshirt made from recycled post-consumer plastic and organic cotton… and sporting a whale shark? Ok, we're sold!
These sweatshirts feature a stunning whale shark dot pattern design on the front and back. This makes it easy to let everyone know that you love the ocean. You're sure to get a lot of compliments while rocking this ultra-soft, eco-friendly hoodie.
---
11. Women's Scuba Tank Tee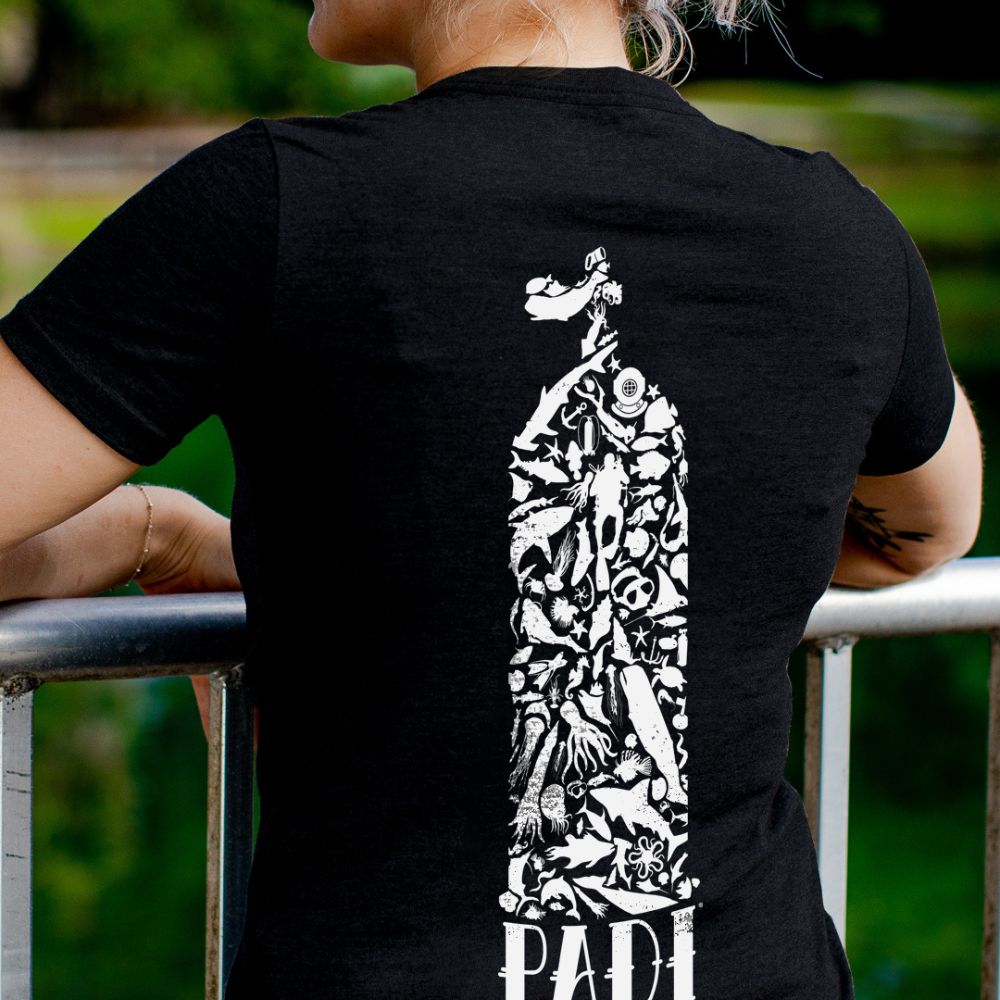 We are in love with this clever design! You can tell everyone you're a scuba diver while sporting this PADI t-shirt favorite. The scuba tank comprises a host of iconic marine life species including dolphins, octopus, hammerheads, turtles, rays, whales, sharks, seahorses, and more. Show your love of the ocean and announce your status as a PADI diver every where you go!
New and exciting colors are now available!
---
12. Dive With Sharks Trucker Hat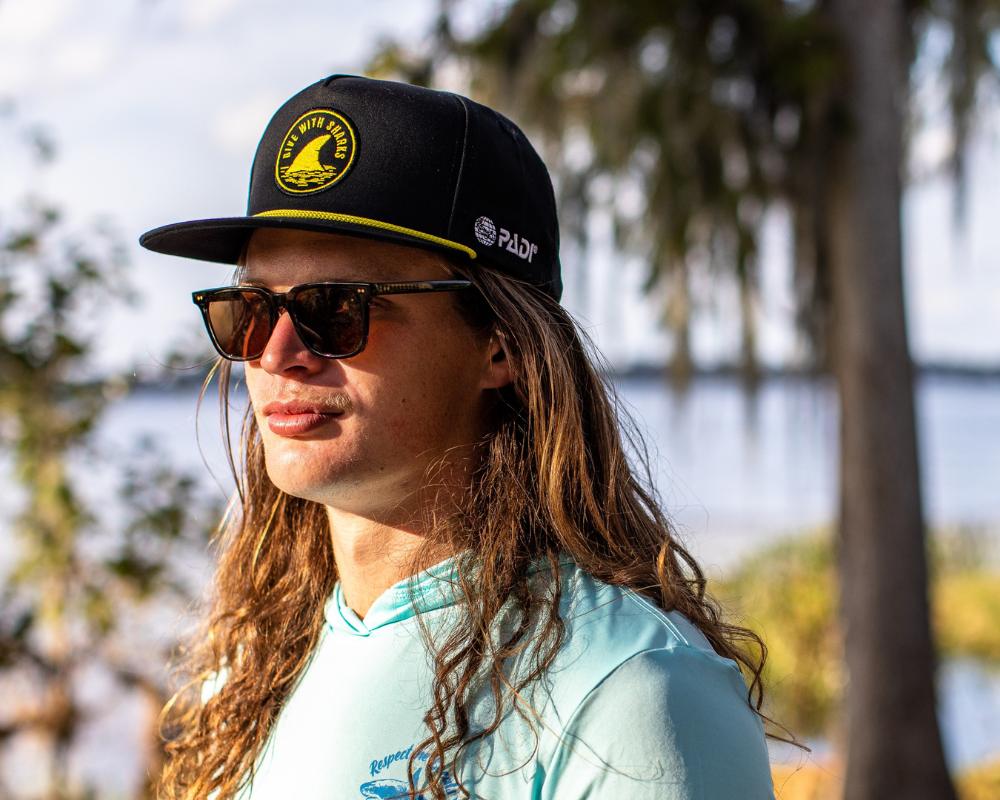 If you're a diver who loves seeing sharks underwater, show off your passion with our Dive with Sharks Recycled Plastic Trucker Hat. This piece is 65% ocean-recycled plastic (the equivalent of 8 recycled plastic bottles) and 35% cotton. It's ideal for both ocean advocates and shark lovers. And, as an added bonus, it provides plenty of sun protection thanks to the full-coverage brim.
---
13. PADI X Andy Casagrande Great White Shark Recycled Plastic Travel Towel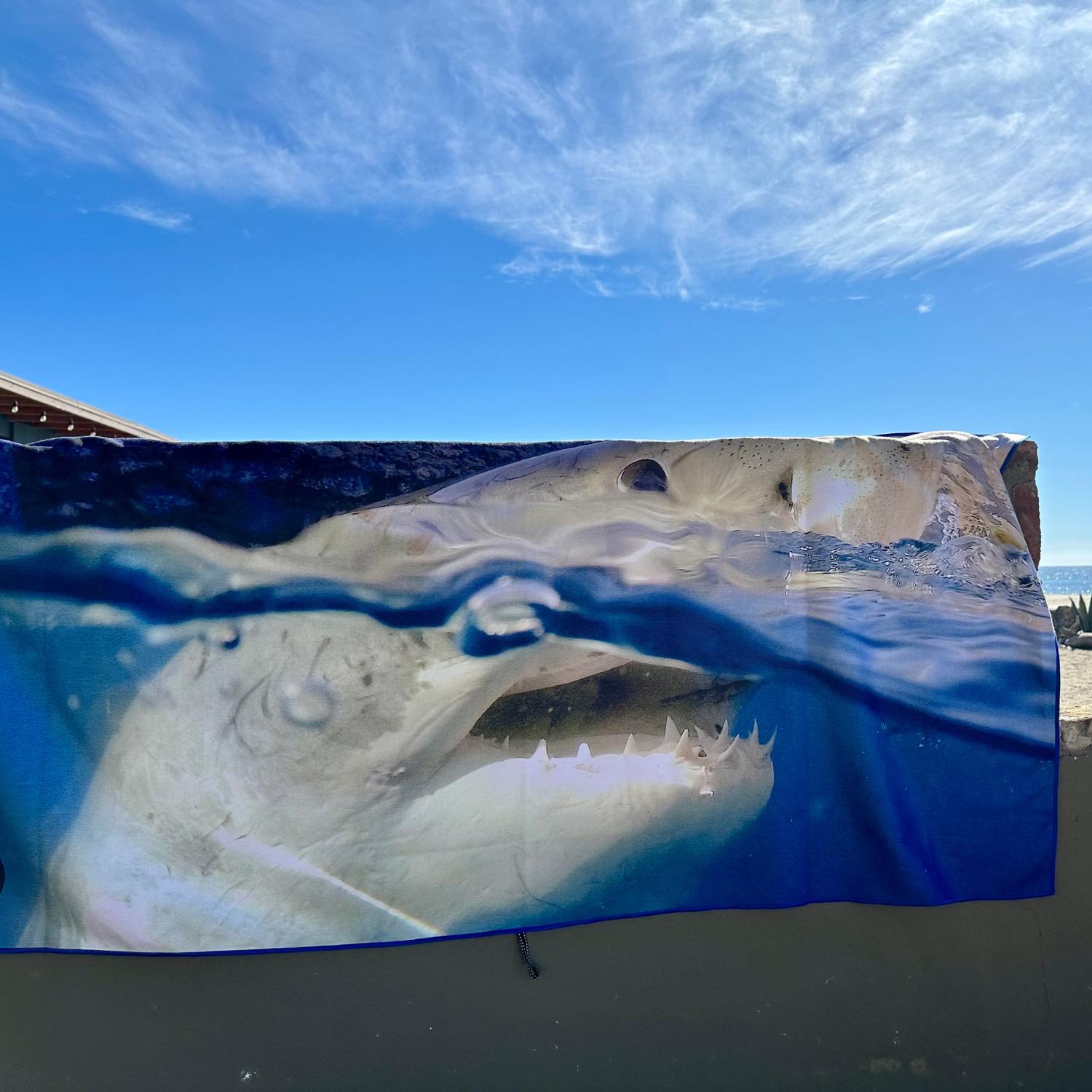 From boat days to beach days, divers are always in need of a travel towel. These bad boys fold down small, taking up practically no space in your gear bag, but provide coverage and drying capabilities when needed. What's more, the image on this particular travel towel is from Emmy award-winning cinematographer and Shark Week personality, Andy Casagrande. Plus, it's made from recycled plastic (the equivalent of 14 plastic bottles) and 15% of proceeds from each sale go to PADI AWARE's campaign to protect ray and shark species.
---
14. PADI x Dryrobe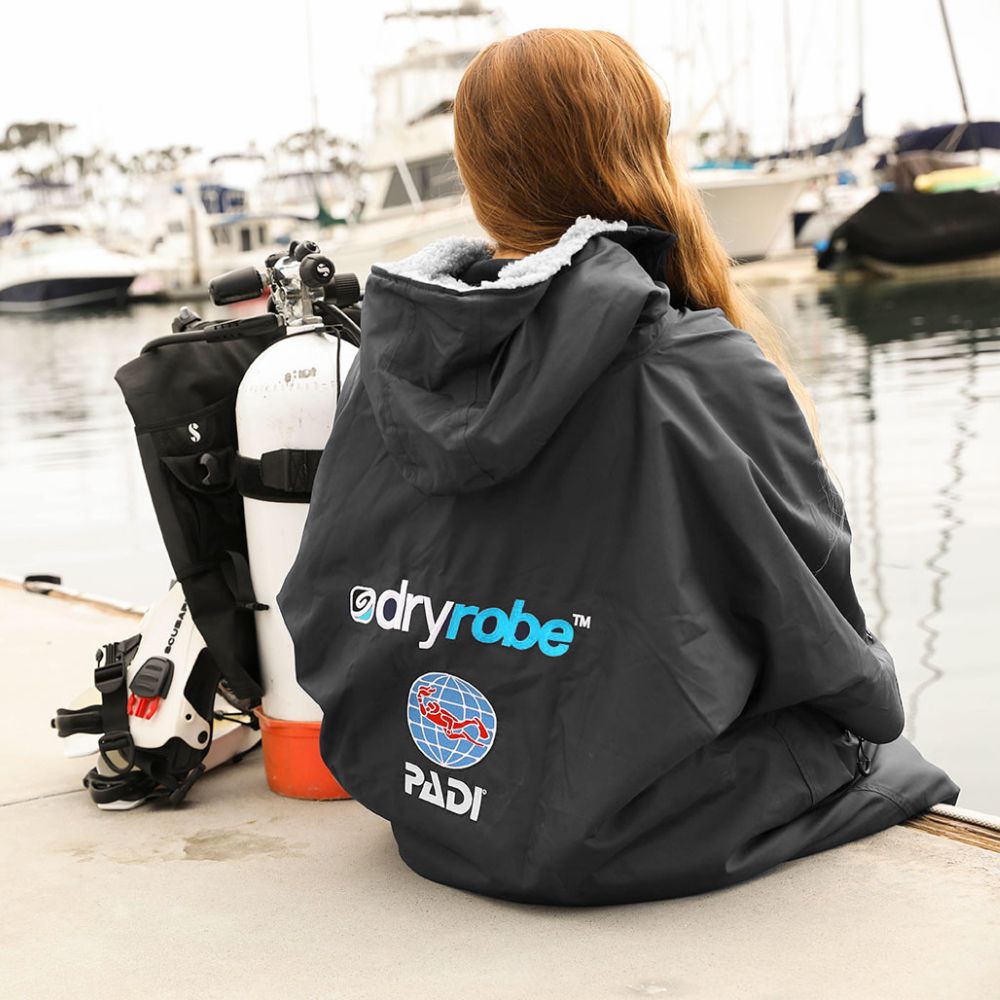 When you're diving in cooler to cold conditions or diving continuously over several days in a row, staying warm and dry on your surface interval is a must. That's why we've partnered with Dryrobe to add this incredible product to our PADI Gear shop (only available in Europe, the Middle East and Africa). Made from 100% recycled materials, this sizable robe means you can change while you're wearing it or just through it on for the chilly boat ride back to dock. You won't know how much you need one of these until you have one!
---
That wraps up our list of the most popular PADI Gear items right now. Find something you love as much as other PADI divers do? Head on over to PADI Gear to order it for yourself or as a gift for your favorite ocean enthusiast.
Did you know that PADI Club members get exclusive PADI Gear discounts every day of the year? Click here to sign up today and claim your special deals now.
---
Related Reading
---