With the holidays coming seemingly quicker each year, it is increasingly difficult to find the perfect gift for your loved ones. We live in a world where people buy what they need, and also what they want, as soon as they can. This makes for a rather stressful time leading up to the holidays, as you are forced to be as imaginable as you can in order to think of a gift.
Luckily, there are more ways to give someone the perfect gift than to wrap it up under the tree. And, we've got a suggestion for you. This year, why not try giving the gift of experience? From concert tickets, to a dinner experience or a scuba diving course, there are lots of ways to surprise your friends and family this year. Below are a few reasons why a gift of experience is hard to beat!
CYBER MONDAY ELEARNING SALE!!
Is there a dive specialty you've always wanted to try? Discover your unique diving aptitude and explore new depths with PADI Deep Diver, extend your bottom time with Enriched Air Diver (Nitrox), or watch the underwater world come to life under the glow of your light with Night Diver. Take 20% OFF eLearning Specialty Courses!
Use Code: CYBER20
---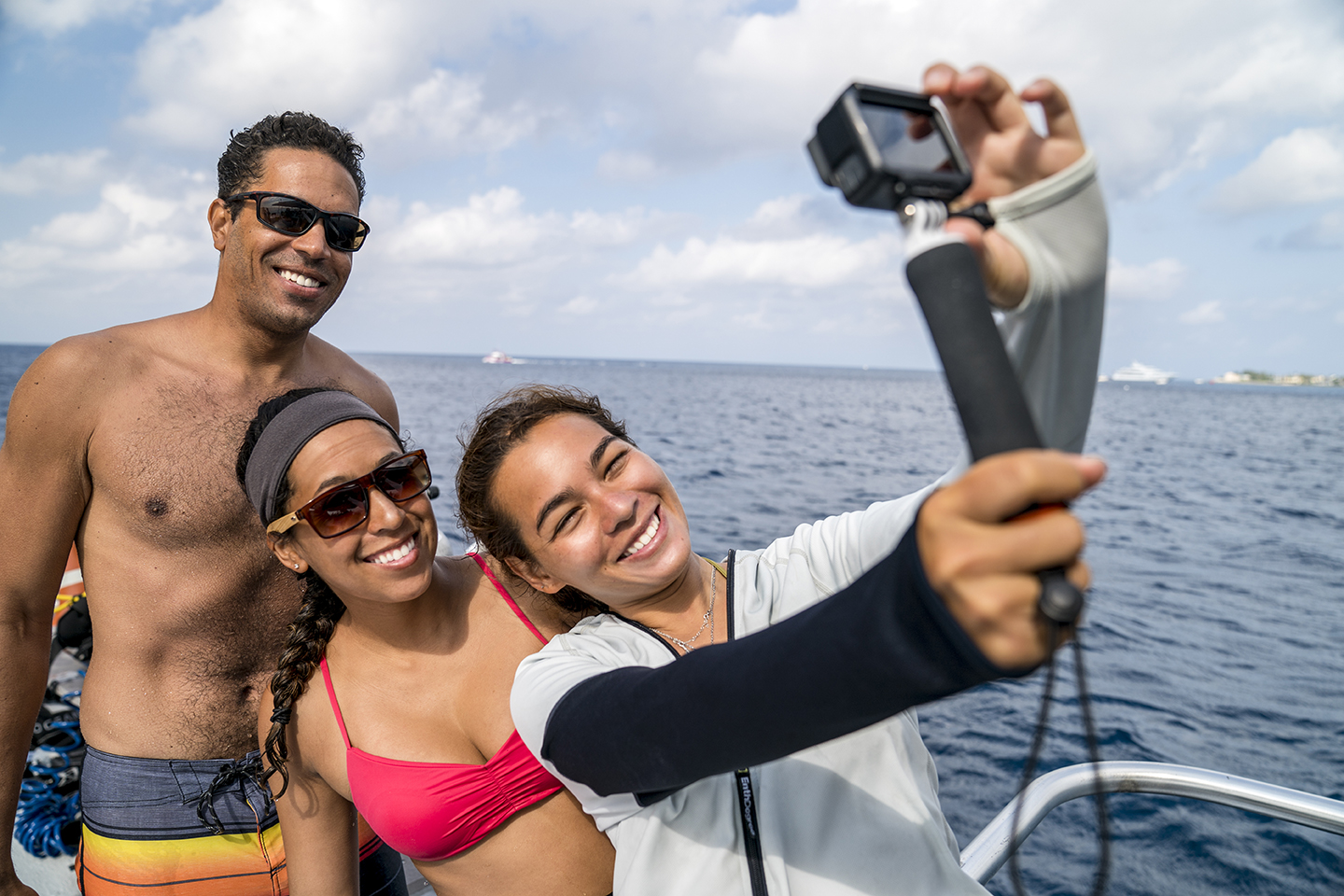 Experiences Make or Strengthen Bonds with Friends
An experience shared creates memories for life. Who doesn't remember taking their first breath underwater? Then, imagine going through that with one of your friends. By gifting an experience, you'll always remember it together, and it can truly strengthen your friendship this way. Whether it's a musical you've both been dreaming of seeing, or a Discover Scuba Diving experience, your friends are bound to remember this gift forever.
If you are unable to join your friend on their experience – no problem! Scuba diving is a tried-and-tested way of meeting new people. Sharing a scuba diving learning experience inevitably creates a bond and the possibility of new, lifelong friendships!
---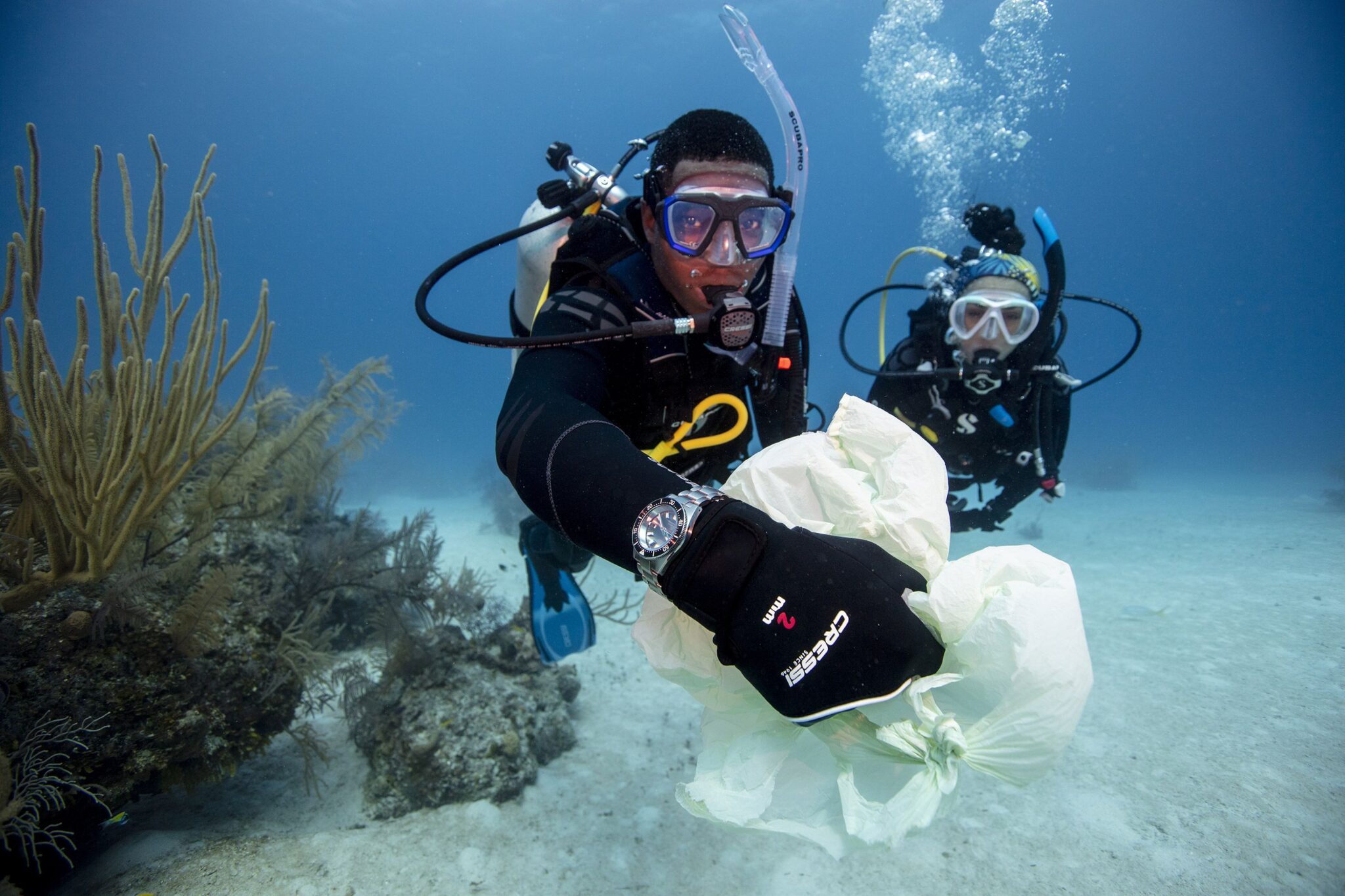 Giving Experiences Reduces Waste
It's impossible to talk about reasons for giving experiences as gifts without mentioning the environmental aspect of it. We live in a society that is highly focused around consumerism, and according to the LA Times, the average U.S. household owns 300,000 things. In addition to this, one in ten people have a storage unit. Even more shocking is that we throw away 2.12 billion tons of waste every year (a lot of which ends up in our oceans).
Clothes, gadgets, and material objects may end up in a landfill, but the memory of your first breath underwater will never get old or need to be thrown away. A gift of experience is one of the best green gifts you can find!
In addition, experiences cut down on packaging. These gifts are usually in voucher form in an envelope (or email). This means no excess wrapping paper, bubble wrap, plastic wrap, or other packaging that serves no real purpose and immediately goes into the trash.
If you really want to help the environment and give your friends an amazing gift, why not sign yourselves up for a Dive Against Debris Specialty course together? You'll share a great experience and help the ocean while you're at it!
---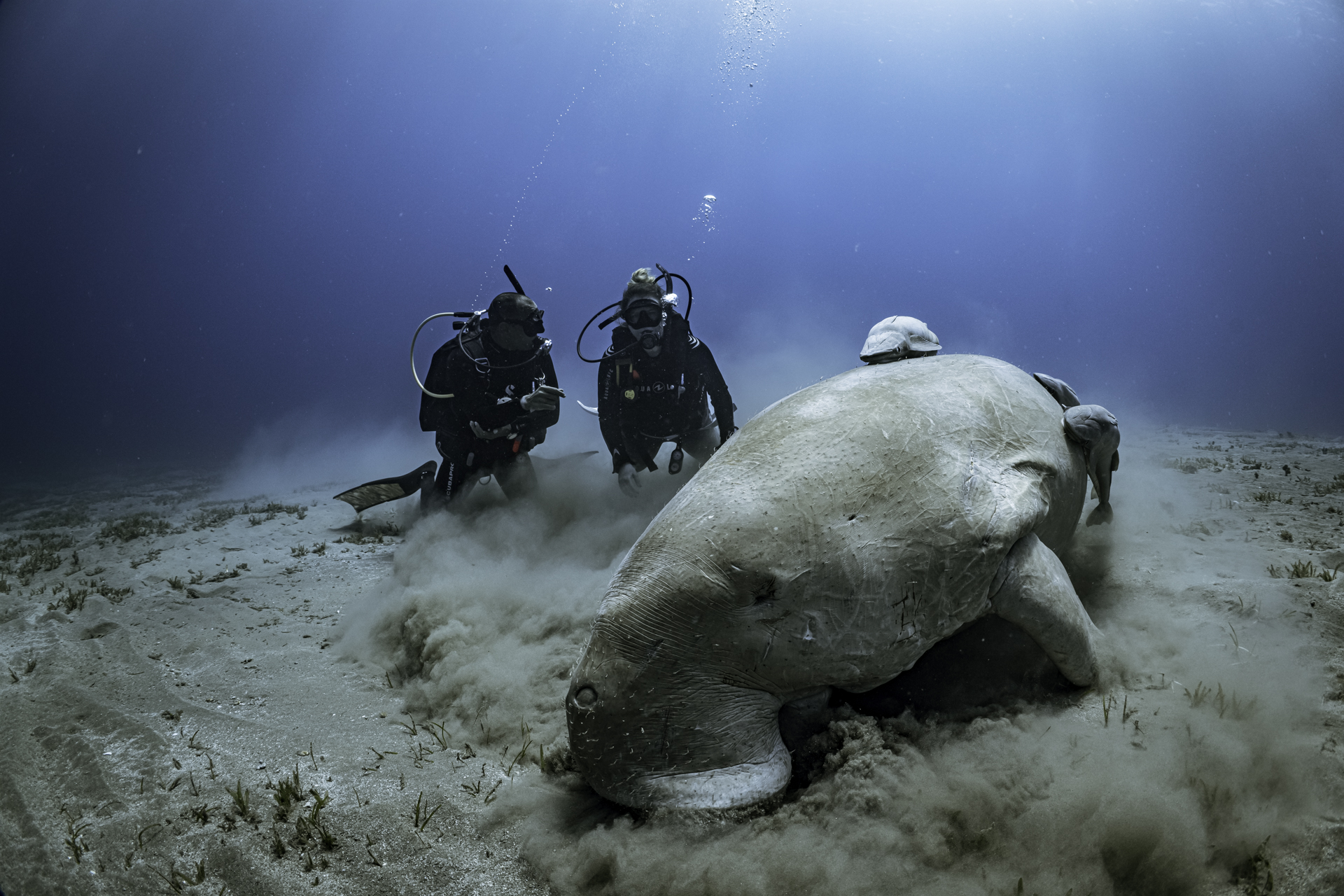 Sharing Experiences Makes Them More Special
Who hasn't been on an epic dive, or seen a specific underwater creature you've been dreaming of meeting, only to wish your friend were there with you to experience it, too? Telling them about it afterward isn't always the same, and this is another reason why giving an experience such as a Specialty dive course or the Open Water Diver Course is a great idea. It's a gift that your friends will cherish forever! It will open up a whole new world to explore for them, in addition to bringing you shared memories to treasure. So, the next time you see that seahorse you were hoping for, or a moving feather star, you can enjoy the sight together.
---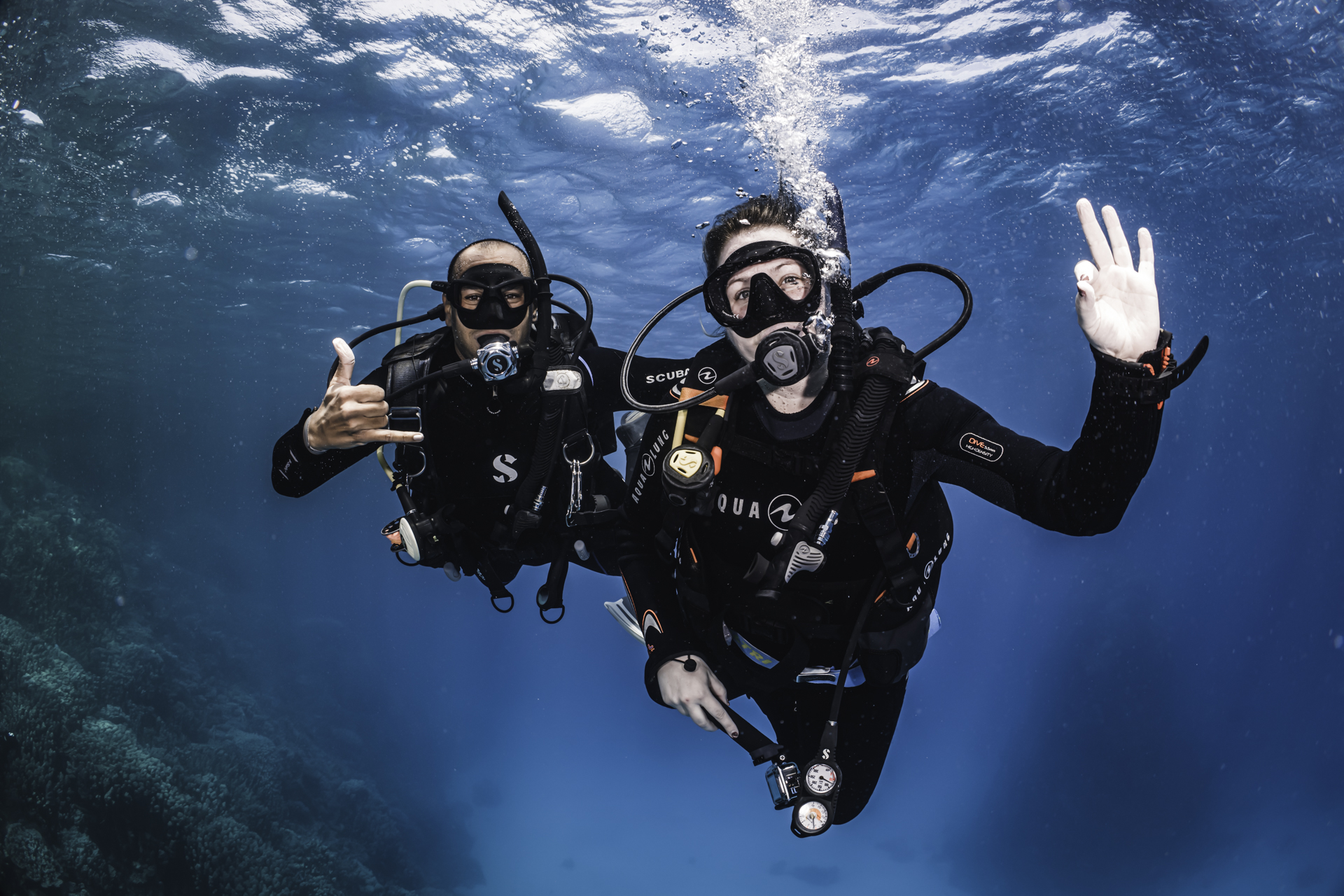 Experiences Equal Happiness
FACT: Happiness doesn't come from the things you own. It actually comes from things you do and the people who share your adventures – and there is science to prove it!
A 2020 study published in the Journal of Experimental Social Psychology found that people who spend money on experiences instead of material things usually feel happier. Furthermore, an increasing number of people are choosing to invest in experiences instead of 'stuff.' Consumer Affairs reported that around 75% of consumers would rather spend their money on experiences instead of products.
---
Experiences Can Expand Horizons
Experiences expand your horizons and broaden your mindset in a way that no physical product can. Scuba diving is also a great way to enjoy activities you already love but in a totally new way. Take your land-based hobbies underwater, and you'll add an extra dimension to your favorite activities.
Here are just a few examples of hobbies that can be developed further underwater:
Underwater Photography – Learn how to shoot your favorite marine creatures.
Underwater Videography – Translate your video skills to shooting underwater.
Experience History – Try wreck diving and view wrecks and relics that are rarely seen by other historians.
Expand Your Interest in Wildlife – The ocean is packed with intriguing critters just waiting to be discovered.
Gardening – Try coral gardening or get involved in coral reef restoration projects.
Orienteering – Learn how to navigate underwater and develop a better sense of direction while learning new navigation techniques.
---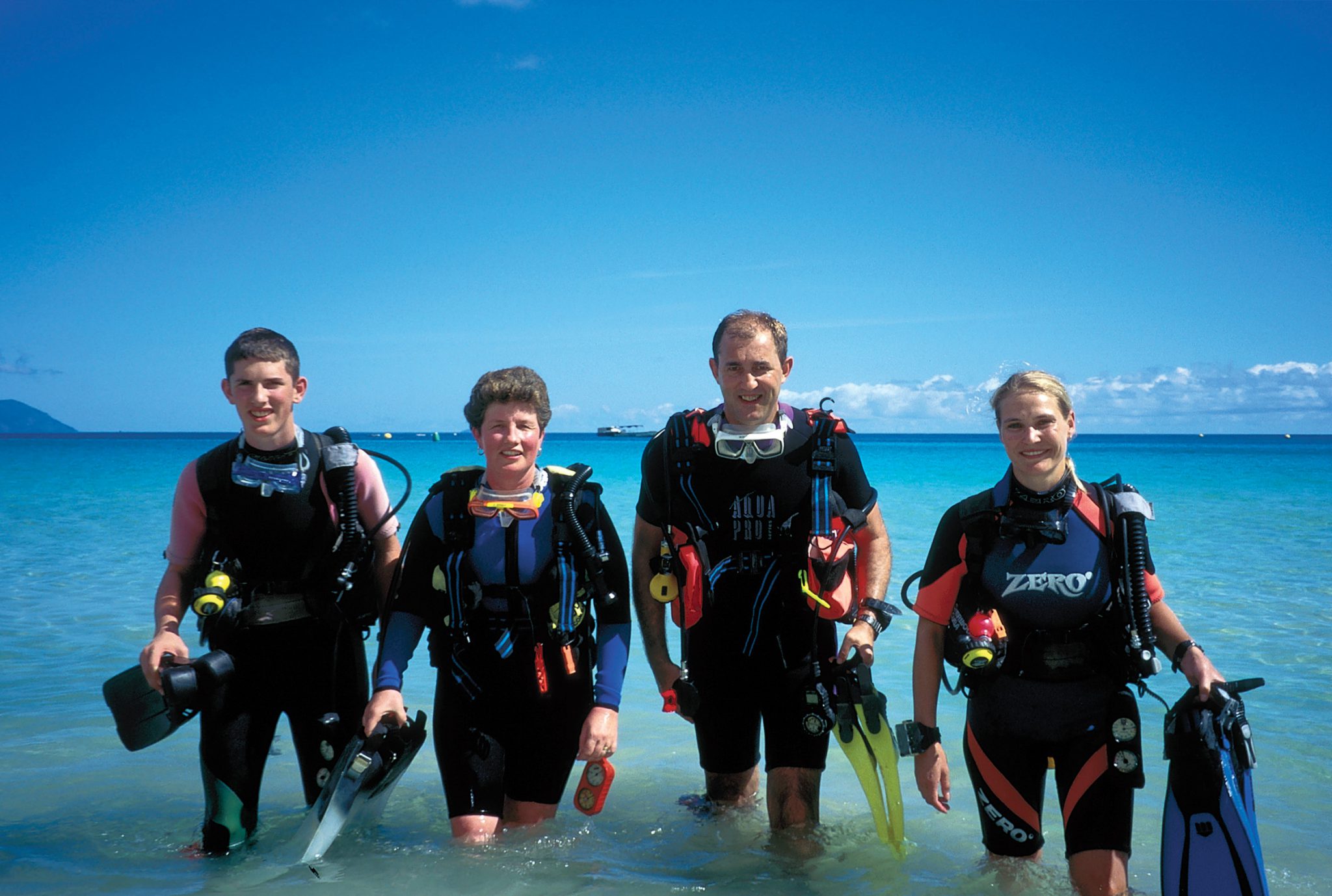 Experiences Bring Families Together
By giving the gift of experience and exploration, you can share your passion with your nearest and dearest. What's more, a scuba diving adventure gift is sure to excite the kids about getting outdoors! PADI Discover Scuba Diving is a great way to include the whole family on your next vacation. During a Discover Scuba Diving experience, you can try scuba diving for the first time in a pool or calm water environment. This also allows children as young as 10 years old to learn about basic scuba skills and dive gear. The experience really does offer a taste of what it's like to breathe underwater. Discover Scuba Diving is the gift that keeps on giving!
Create a lasting connection with your family, friends, and the blue planet. With your dive certification, you can explore the underwater world together and discover what's worth saving. Once you have seen what lies beneath the surface, don't be surprised if you become addicted!
---
Experiences are Unique
Unlike physical items, experience gifts are much harder to compare with one another. No two people are alike, and someone's individual perspectives will shape any experience into something as unique as they are. And that's priceless.
---
Give the Experience of a Lifetime with PADI eLearning
Do you have someone in mind that you would like to give an experience to? A scuba diving course can unlock a lifetime of exploration and adventure. Check out PADI eLearning and your special someone can start learning to scuba dive straight away from home!
---
About the Author:
Lisa Stentvedt is a travel blogger and writer from Norway. Follow her adventures on her blog Fjords and Beaches and on Instagram.