PADI AmbassaDivers are passionate individuals are committed to changing the world through their role as a PADI Diver or Professional. They elevate diving in their communities and across the planet, inspiring more people to pursue their passions or follow their dreams to explore, protect and experience the underwater world.
Let me introduce you to three individuals in a bit more detail…
Lesley Rochat, shark warrior
PADI freediver, Lesley Rochat is a multi-award winning marine conservationist and wildlife videographer. She founded Shark Warrior Adventures in South Africa, where, for the last fifteen years, she has got closer to sharks than most would dare to imagine.
Nicknamed "shark bait" in her early diving days for how fearful she was of these sophisticated predators. Now she says, "I swim with sharks because I want to show people that their perception of sharks is all wrong," and to help prevent the 70 million sharks slaughtered annually.
She believes that our disconnection from nature stems from thinking we are superior to other species. That when we forget we are part of nature, we harm it without thought and as a result, we harm ourselves. Rochat cautions, "we must "save our sharks, so that we may save ourselves."
Find out more about Lesley here.
Afelandra Gonzalez, sea slug and Nudibranchs expert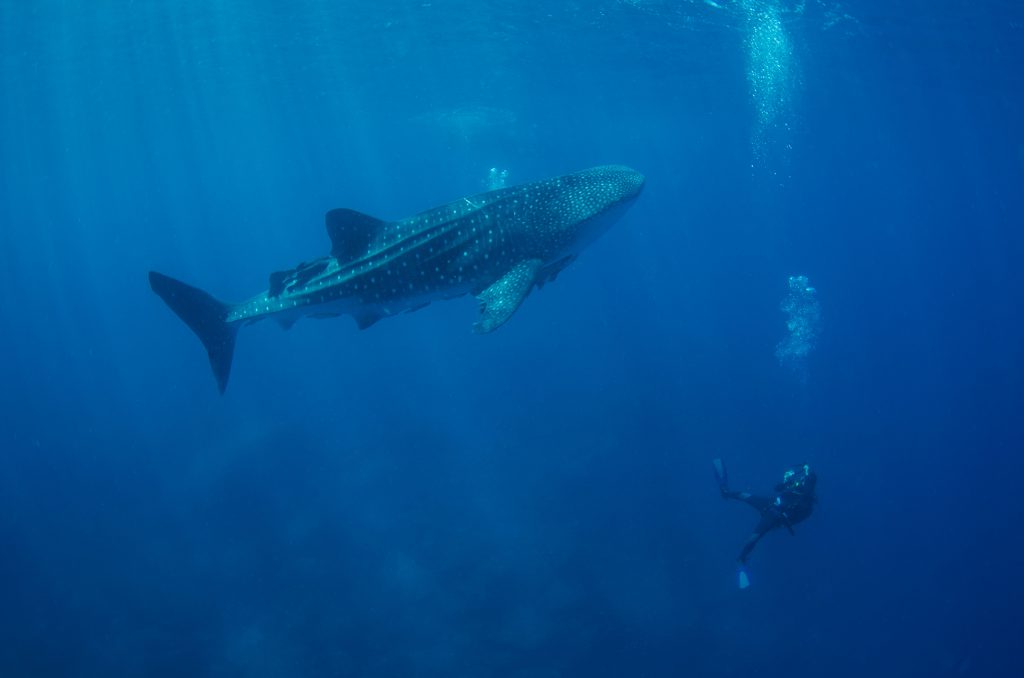 Afelandra is a woman on a mission to make invisible things visible to people like you and me.
As a marine biologist and PADI Scuba Dive Instructor at Cortez Expeditions in La Paz, México, she has spent her career introducing wanna-be divers to the microscopic marine underworld.
"It's not only the big things that matter in the ecosystem — small things have their function in the food chain" and this insight led her to specialise in sea slug and Nudibranch conservation. She believes "you cannot want to take care of something or respect it if you do not know it."
Her unique expertise has even been called upon by the king of conservation himself, Sir David Attenborough, with broadcast credits including productions for Animal Planet and the BBC.
Find out more about Afelandra here.
Luca Hales, ecotourism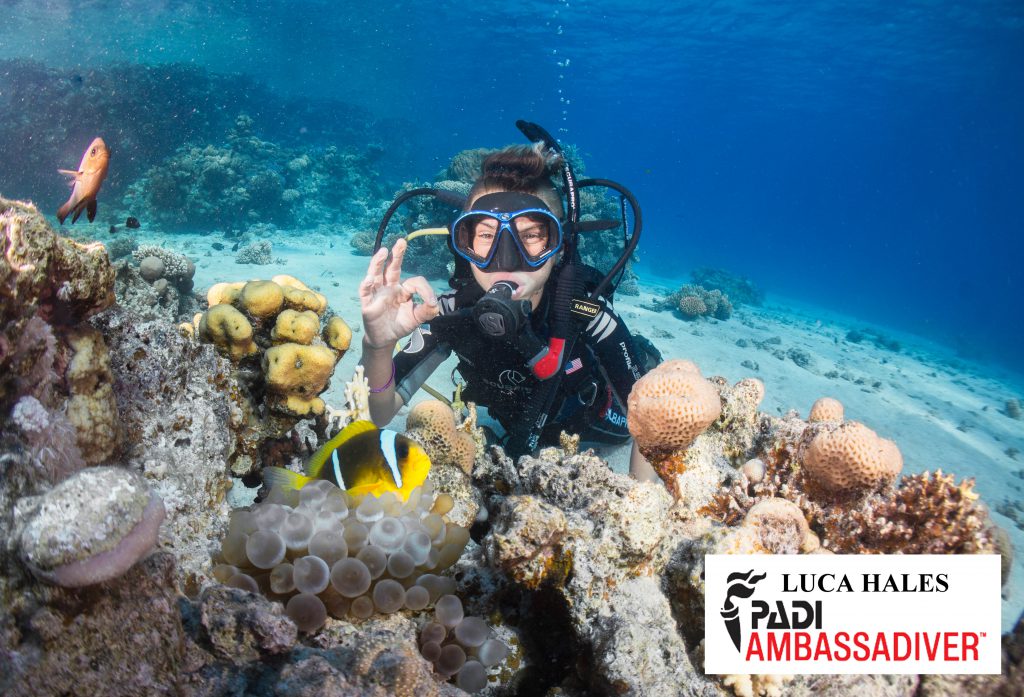 At just 14, Bolton-born teenager Luca, is the youngest PADI Ambassadiver to join the ranks. He's lived full-time in Sharm-el-Sheik, Egypt, since the age of three where his love of the Red Sea grew deep and influenced his future aspirations.
Hungry to learn how to dive and protect his blue home, he mastered every PADI course thrown at him with ease from a young age. Regularly involved in beach cleanups, sustainable tourism activities and even the occasional TV commercial! Now he is committed to inspiring others to "enjoy, explore and protect our oceans."
If he isn't the heartthrob of many a teenage girl on holiday, I'll eat my straw hat!
Find out more about Luca here.
---
Author Bio:
S.J's journey into freediving began in Utila, Honduras in 2017. Since then she's been freediving in Canada, Dahab, Tenerife and the U.K and practices freediving for all dynamic and depth disciplines. Follow her freediving adventures on Instagram and for freediving, or water-related copywriting and marketing visit her website The Content Marketing Club.