We all know how incredible the ocean can be to explore underwater, but wouldn't it be even more amazing to share these moments with your family? Children as young as 8 years old can be introduced to scuba diving through the PADI Bubblemaker program. While those aged 10 years or older can embark on their PADI Junior Open Water Diver course. It's never too late to get scuba certified and start living the dream as a scuba family. Not convinced? Check out these 5 reasons why you should get your family certified.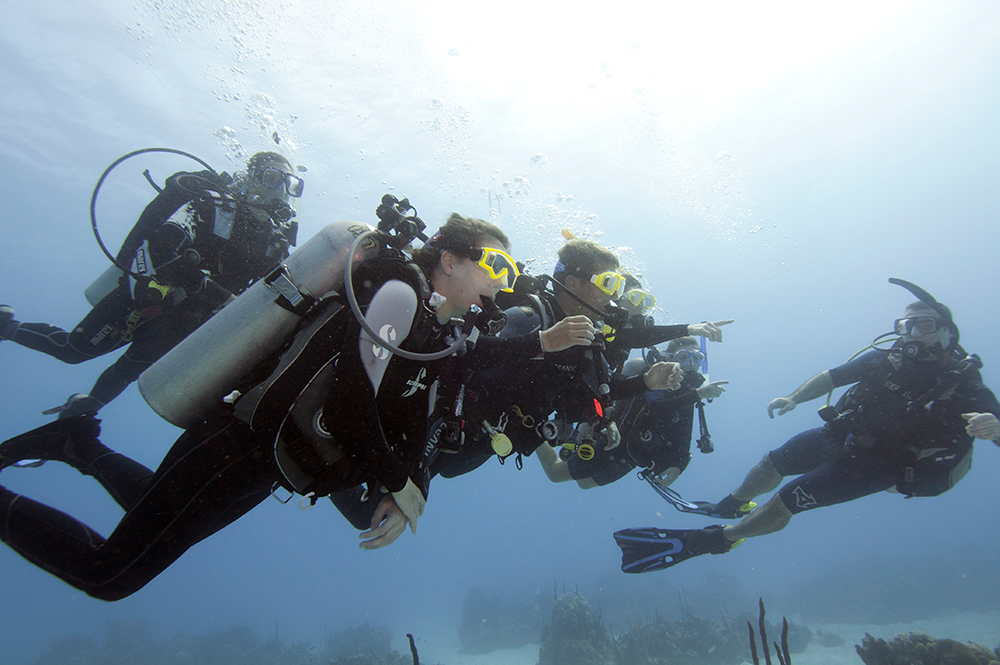 1. Shared Interest for Exploration
If you're a parent you would know the struggle of trying to find a weekend family activity that everyone enjoys and agrees on. However, if your family becomes scuba certified you will always have a new dive site to explore, new skills to learn and new marine animals to spot underwater – no two dives are ever the same. Scuba diving is the perfect activity to show your family the beauty of the underwater world, inspire ocean conservation and create memories that will last a lifetime.
2. More Outdoor Family Time
In this day and age, technology has become an integral part of our daily regime (whether we like it or not). From answering emails to playing games, watching YouTube or going on social media, technology is everywhere. Scuba diving allows your family to be immersed in nature and the outdoors, while also eliminating the possibility of anyone being able to check their phones. Who else knows a family member that could do with a scuba diving technology detox?
3. No One Misses Out
If you're a diver you would already know how hard it is to scuba on a family holiday. From finding spare time outside of activities to organising babysitters or even destination choices – fitting in just one dive can be hard, let alone a few! Instead of watching your family snorkel above you or leaving them on the dive boat, why not show them the oceans beauty from another view? Not only will you be able to experience incredible adventures underwater, but your family will also be bursting with conversation topics for years to come – who doesn't love a good diving story!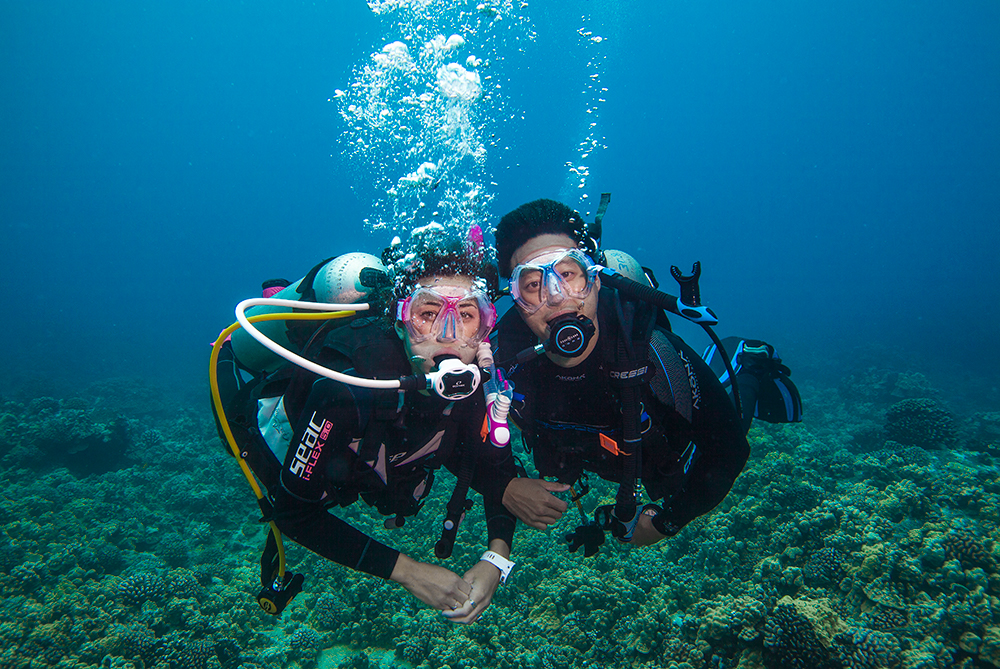 4. Easier Holiday Planning
Deciding on what destination you should choose for your next holiday should be exciting not challenging. For some families this decision can erupt in chaos with disagreements over what destination to choose – hot or cold, history or scenery, ocean or no ocean. However, when you share a common interest these discussions become easier and arguments begin to dissipate among family members. With a scuba family your holiday planning becomes simplified to 'what diving destination do you want to cross off your bucket list? Thailand, Mexico, Indonesia or maybe Egypt?' Once you have chosen your holiday destination you can then start planning some diving activities that the whole family can enjoy together.
5. Cherished Memories (and Photos) Forever
Are you someone who loves sharing photos on social media or maybe you love putting together a photo album after your holiday? Imagine the phenomenal photos and videos you will be able to capture while diving on a family holiday – we bet none of your friends will have family photos quite like yours! Not only will you have beautiful photos and videos to share from your trip, but you will have many diving stories to share. Diving with your family is an incredible experience that will leave you with many treasured memories (and photos) for years to come.
Want to start living the dream as a scuba family? Learn more about the PADI Open Water Diver course, PADI Bubblemaker Program and the PADI Junior Open Water Diver course today!