Written by PADI Regional Manager, Chris Hailey
Known as the 'soft coral capital of the world', Fiji is a world-class destination that should be on every divers bucket list. With some of the most colourful coral reefs on earth, it's no surprise why divers flock here. If you're interested in marine life, Fiji has it all. From their world-famous shark dives (bulls, tigers & reef sharks) to rays, turtles and over 1,200 different species of fish, this destination is an underwater naturalist's dream. Keep reading to find out five of Fiji's most breath-taking dive sites.
5. The Supermarket
Located close to Nadi in the Mamanuca Islands, the supermarket used to be a location for shark feeding but has since been abandoned. There are still the tell tale signs of rocks piled up that guests used to kneel behind to see the show and there are still a lot of sharks that are now residents of this area. As you descend onto the dive site you'll see reef sharks circling below you and as you reach the bottom you might even spot a few coming closer to investigate. Once you've had your fill of sharks you will drift around the corner where you can take in the vibrant coral reef wall packed with many marine life species such as turtles, rays and reef fish.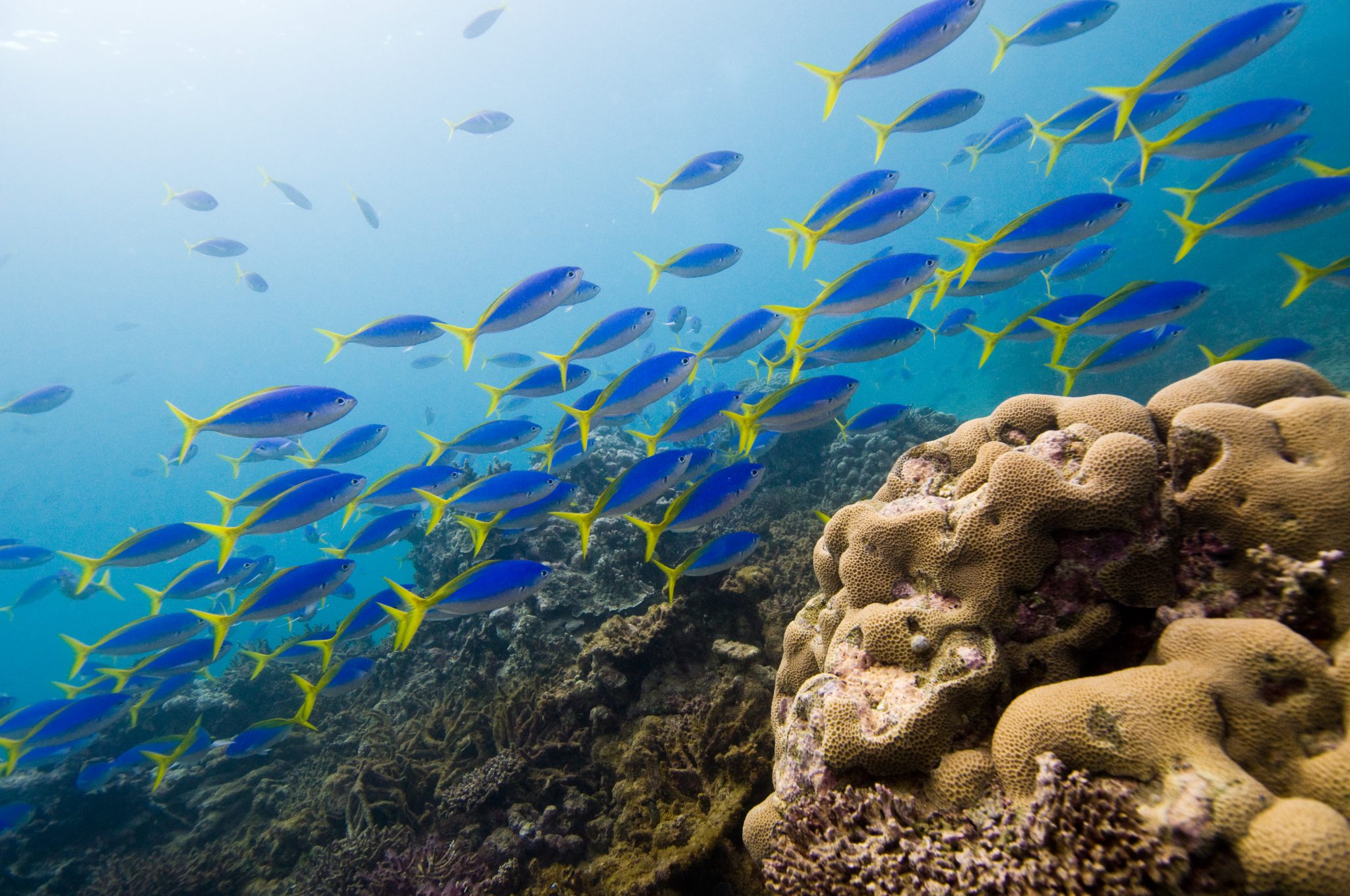 4. Namena Island
Namena Island is one of the best places to dive in Savusavu boasting deep pinnacles, drop offs and even the occasional hammerhead. Located in the north west of Fiji you can access Namena Island from Savusavu. On the Namena Barrier Reef you will see everything from beautiful corals to a plethora of reef fish, turtles and sharks. If you're an avid underwater explorer then this dive site is for you!
3. Astrolabe Reef
Located in the South West of Fiji, the Astrolabe Reef is world famous for is pristine corals and marine life. Here you can spot anything from manta rays, sharks or turtles to the beautiful reef fish that call Fiji home. The Astrolabe Reef can be found in an extremely remote location off of Kadavu Island. While this dive site is quite hidden, there are several liveaboards and PADI Dive Shops that regularly visit this area.
2. Beqa Lagoon
Beqa Lagoon is possibly the most famous of all destinations in Fiji. Known as the 'Shark Capital' of the Pacific, Beqa Lagoon is located in Pacific Harbour on Fiji's main island of Viti Levu. With shark dives being conducted daily, you can expect to be see up to 50 bull sharks on just one dive. However, if you're not into diving with the bulls, you can also sign up to dive with the tiger sharks, silver tip, grey, white tip or black tip reef sharks, lemon sharks, and so much more. Shark diving at Beqa Lagoon is one experience that every diver should have on their bucket list.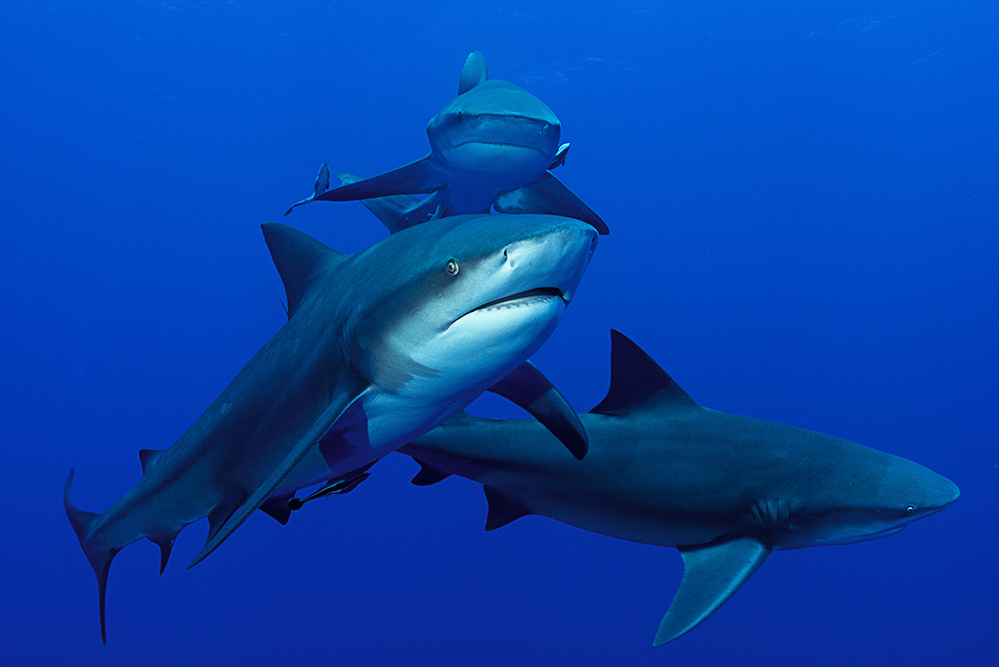 1.      Rainbow Reef
The most stunning of all locations would have to be Fiji's Rainbow Reef. This beautiful dive site is one of the worlds most famous and for good reason. The 'Great White Walls' depth ranges from 8 – 40 meters/26 – 131 feet, which means it's perfect for beginner divers and pros alike. This wall is covered with some of the most colourful soft and hard corals, reef fish and unique marine life. Located just off the coast of Taveuni Island, Rainbow Reef is a dive site not to be missed.
Start ticking off some of Fiji's most incredible dive sites from your bucket list and locate a PADI Dive Shop today!