We all love dive travel. It helps us unwind and understand more about the world, its cultures and the natural wonders within it. Indeed, the magic of a resort often comes down to the people behind the businesses – the receptionist who's worked at the resort for over a decade, the second generation manager whose father helped set up the resort in its early days or the chef who worked abroad for years but chose to return to her childhood home and champion the unique flavors of her region.
The chance to learn more about ancient customs and modern ways of life is often that special factor that turns a great vacation into an unforgettable trip of a lifetime. And as many of us can vouch for, sharing these experiences with fellow divers often helps create solid bonds of friendship.
After you've walked over hot coals together in Micronesia, barbecued fish over coconuts on a local Maldivian island or wild camped under the night's sky on an Egyptian camel safari, you now share memories that you'll carry with you for the rest of your life. You'll be joking about your experiences on the plane home, busily chatting about where to go on your next adventure, who you'll meet and what you might discover when you get there.
Sound like just the sort of dive vacation you're craving?
Check out these resorts that combine world-class diving with unique local cultures and ancient history…
1. Sandy Beach Hotel & Resort, Tonga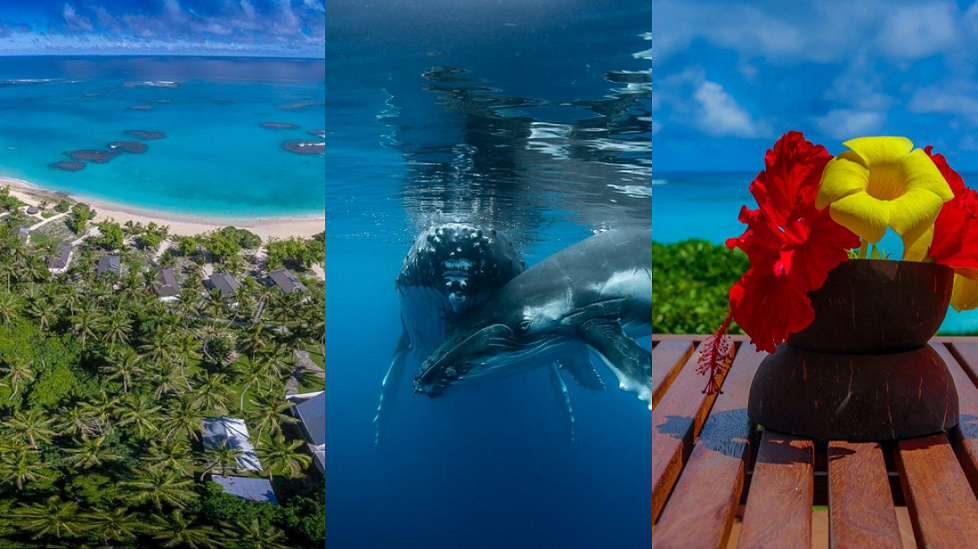 Photo credit: Sandy Bay Hotel & Resort
Sandy Beach Hotel & Resort offers blissful escapism deep in the South Pacific. Spend your days strolling down the beach, marvelling at the vibrant flowers and dining on fresh seafood. Have your very own Robinson Crusoe experience, with a side of luxury (fear not, the island has electricity, hot water and a fine dining restaurant). Swim with humpback whales in thier natural habitat, then check out the ancient petroglyphs at the end of the beach. These are estimated to have been carved into the rock around 1200.AD!
When: July till October for your best chance at swimming with the Humpbacks!
Recommended trip length: 1 week
2. Movenpick Resort Aqaba, Jordan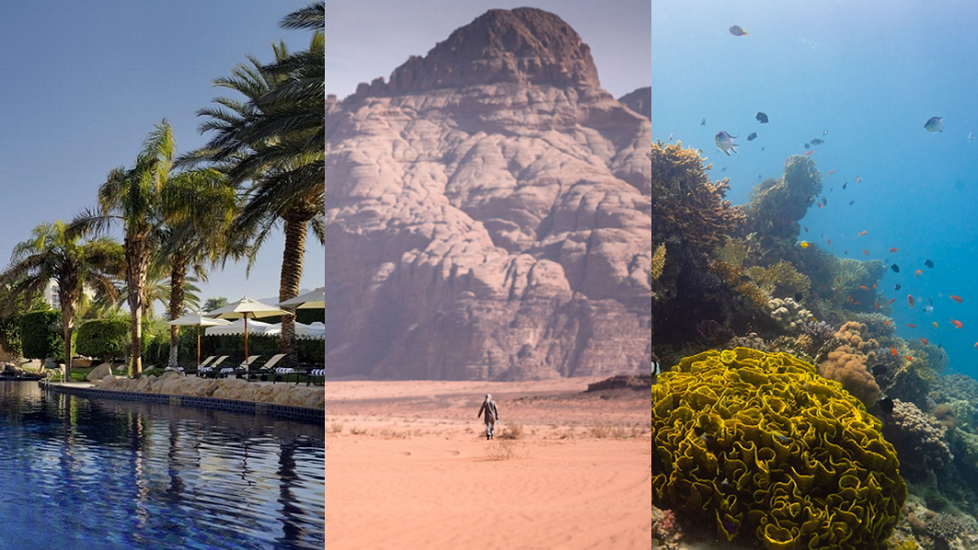 Photo credit: Movenpick Resort Aqaba & ATTA / Rupert Shanks
Discover Aqaba – Jordan's diving capital. This pocket-sized country offers a for an unbeatable blend of coral reef diving, ancient culture, dramatic scenery and warm, welcoming locals. Check in to Movenpick Resort Aqaba, a 5* resort with the best beachfront restaurant in town and unbeatable views of the Red Sea. Head out for a day's diving with Sindbad Diving Club, then spend the afternoon at Berenice Beach Club. It's the only private beach club inside Aqaba Marine Park and when you book through PADI Travel, you get exclusive free access – so why not?
When: Year-round, though the water is warmest between July and November
Recommended trip length: 10 days (to give you enough time to explore Wadi Rum)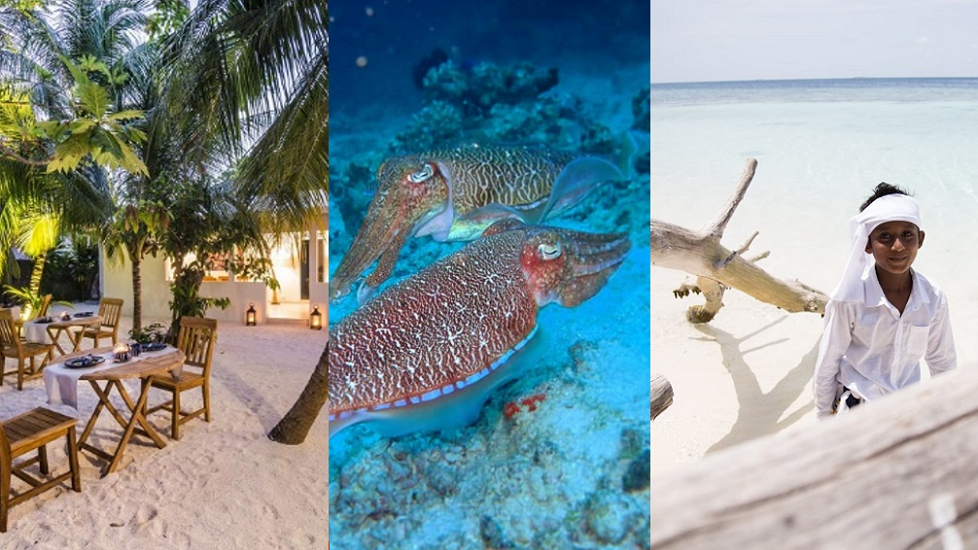 Photo credit: Villa Rosa & Noohiri Dive and Watersports Center
Situated in one of the best atolls for marine life in the Maldives – Ari Atoll – Villa Rosa is an Italian-owned, local island guesthouse offering chic accommodation and access to mantas, turtles, cuttlefish, whale sharks and incredible coral reefs. Enjoy a local Maldivian breakfast with your toes in the sand, shaded by swaying palm trees. When you're ready for some action, head out onto the crystalline waters for a day of water sports with Noohiri Dive & Watersports Center – diving, paddle boarding, sailing, kayaking or windsurfing – take your pick!
When: Whale sharks from August till November and mantas throughout the year
Recommended trip length: 1 week
4. Ginger Hotel Tulum, Mexico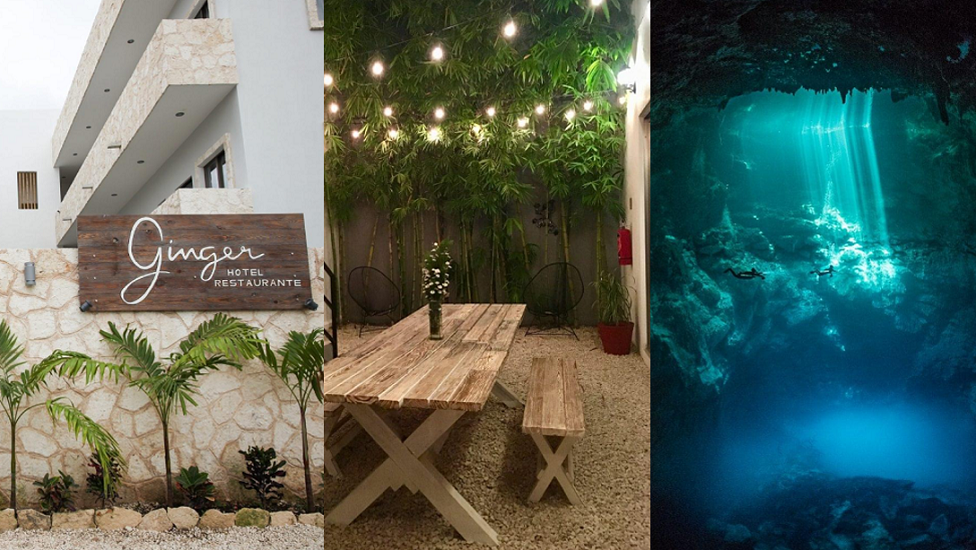 Photo credit: Ginger Hotel Tulum and KOOX Diving Center
With each room uniquely decorated by local artists, boutique Ginger Hotel Tulum brings elements of colorful Yucatan culture to every aspect of your vacation. Enjoy vibrant local cuisine served at the in-house restaurant or grab a Mojitos from a zingy local bar. Don't miss the chance to see the Tulum Mayan Ruins! While they may not be the largest, thier location is marvellous – perched on a cliff looking out to the turquoise Caribbean Sea. With the help of KOOX Diving, explore buzzing coral reefs or head into the jungles for some mystical cenote diving…
When: May and September for cenotes or November till January for pleasant temperatures without the crowds
Recommended trip length: 10 days
5. Beqa Lagoon Resort, Fiji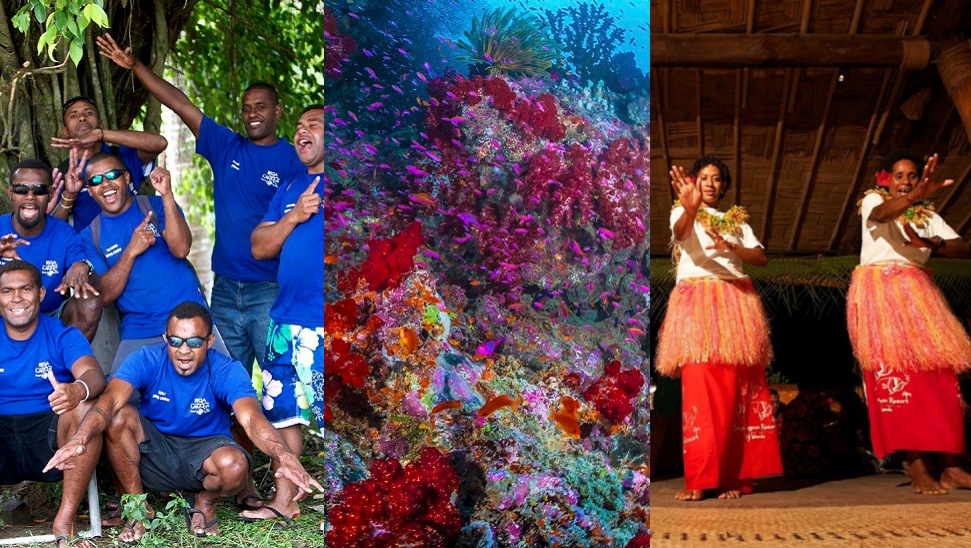 Photo credit: Beqa Lagoon Resort
Surrounded by 190+ miles of spectacular coral reef, Beqa Lagoon Resort is a gateway to some of the best diving in Fiji. Post-dive, visit the nearby village to observe song and dance ceremonies, witness cultural demonstrations and learn about 100 year old traditions. Dine on gourmet cuisine made with local, seasonal produce and get to know the joyful, close knit team of staff. All shark-lovers should be sure to make time for a visit to Cathedral dive site, where you'll have the chance to dive with grey reef, hammerhead, silver tip, white tip, bull and tiger sharks all in one hair-raising dive!
When: Year-round, though visibility peaks between July and December
Recommended trip length: 10 days
6. Manta Ray Bay Resort, Micronesia
Photo credit: Johan Pidoux, Bred Holland, Schumacher Film Photographie
Explore the unique culture of Yap Island, set within a Manta Ray protected marine reserve. At Manta Ray Bay, you'll have the chance to learn about Yap's fascinating traditions, witness dancers telling stories about the history of the island and learn about the stone money still being used today. Winner of Scuba Diving Magazine's Readers Choice Award 2019, this resort's restaurant is located aboard a 107ft Phinisi schooner – a truly unique place to enjoy a sun-downer and chat about your day's diving with fellow dive enthusiasts.
When: During the manta mating season (Dec – April)
Recommended trip length: 10 days
7. Marine Garden Lodge, Egypt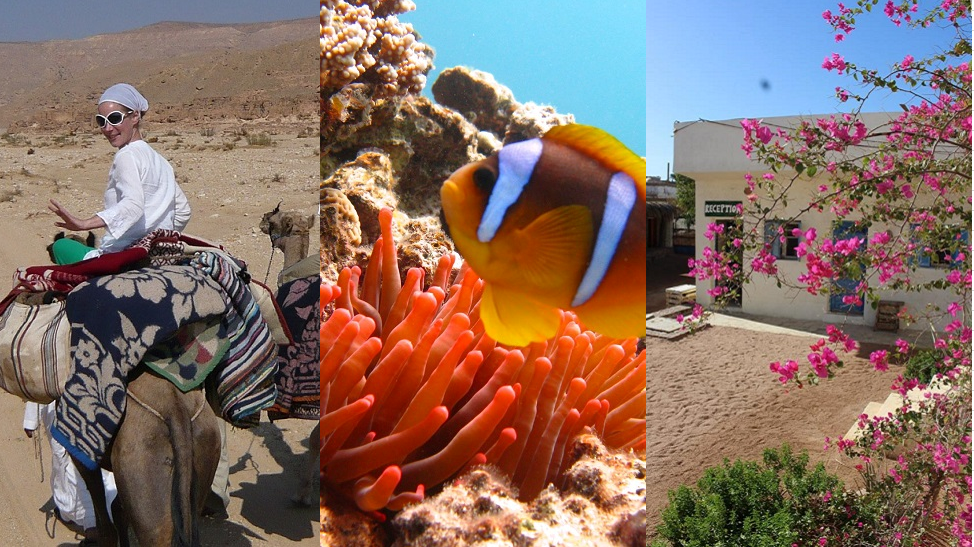 Photo credit: Desert Divers Dahab and Marine Garden Lodge
Arrive at Marine Garden Camp and feel the stresses of the modern world slip away with every second more spent at this waterfront hideaway. Come face to face with turtles and hundreds of colorful reef fish on a Camel Diving Safari with Desert Divers. These overnight adventures take you far off the beaten track in search of unique dive spots, with the help of some trusty camels. Marvel at stunning landscapes and stay with Bedouin tribes under the starry sky.
When: Year-round, though the water is warmest between July and September
Recommended trip length: 1 week