Image taken by Siladen Resort & Spa
North Sulawesi in Indonesia is a true melting pot of cultures, people and nature. In this one relatively small region of Indonesia you'll be amazed by the diversity both on land and underwater. There are four main diving regions in North Sulawesi which include: Bunaken Marine Park, Manado Bay, Bangka Island and the Lembeh Strait. Each of these regions offer very different diving and a diverse range of marine life, including endemic species.
Bunaken Marine Park
Dive the world famous Bunaken Marine Park and you'll be astounded by the sheer enormity of the coral walls which plummet to the ocean floor – which in some places is almost 2km/1.24 miles underwater. The dive sites around Bunaken, Siladen Island and Manado Tua, are well known for their large resident population of green turtles. It's almost impossible to make a dive without a sighting, especially at dive sites such as Lekuan. Diving around Bunaken also reveals a host of macro critters, clouds of reef fish in the shallows, stunning hard coral gardens and look out for patrolling sharks and passing eagle rays. In Bunaken the show isn't over when you get back on the boat, this region is known for sightings of migrating sperm whales which can be seen basking at the surface, as well as pilot whales and pods of dolphin which often chaperone dive boats while jumping alongside in the wave break.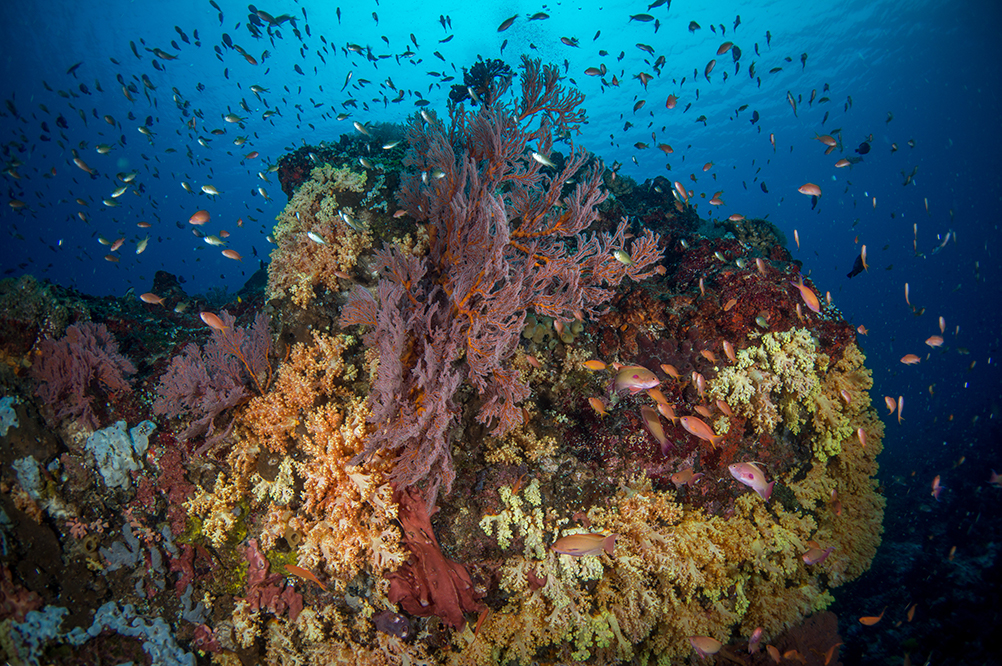 Manado Bay
Manado is the capital city of the North Sulawesi province and its long coast line wraps around a large bay which offers a combination of muck and reef diving sites. Many of the dive sites here feature shallow water, coral gardens and muck diving slopes which are hot spots for all kinds of strange and bizarre critter life. You'll also find sites that feature seagrass beds which attract several species of seahorses and dugongs who are known to frequent the area. At the south end of the Bay, Tanjung Kelapa is one of the top reef spots where soft corals add vibrant colours and clouds of tropical reef fish put on an impressive performance for wide angle photographers.
Bangka Island
This remote tropical island is surrounded by kaleidoscopic soft coral reefs which are simply bursting with colour and teeming with life. Bangka is a show case of the diversity of mother nature at its best. The critters here are among some of the most unique and highly sought after by underwater photographers, including three species of pygmy seahorses, ghost pipefish, a plethora of nudibranchs, frogfish and innumerable exquisite crustaceans and cephalopods. Bangka's rock pinnacle dive sites such as Sahaung and Batu Tiga offer non-stop action in the plankton, rich currents. Look out for reef sharks, eagle rays and pelagic predators including tuna and barracuda. Peter's Sponge is a unique white sand muck dive which hosts an array of critters and is known for early morning dugong sightings in the shallows.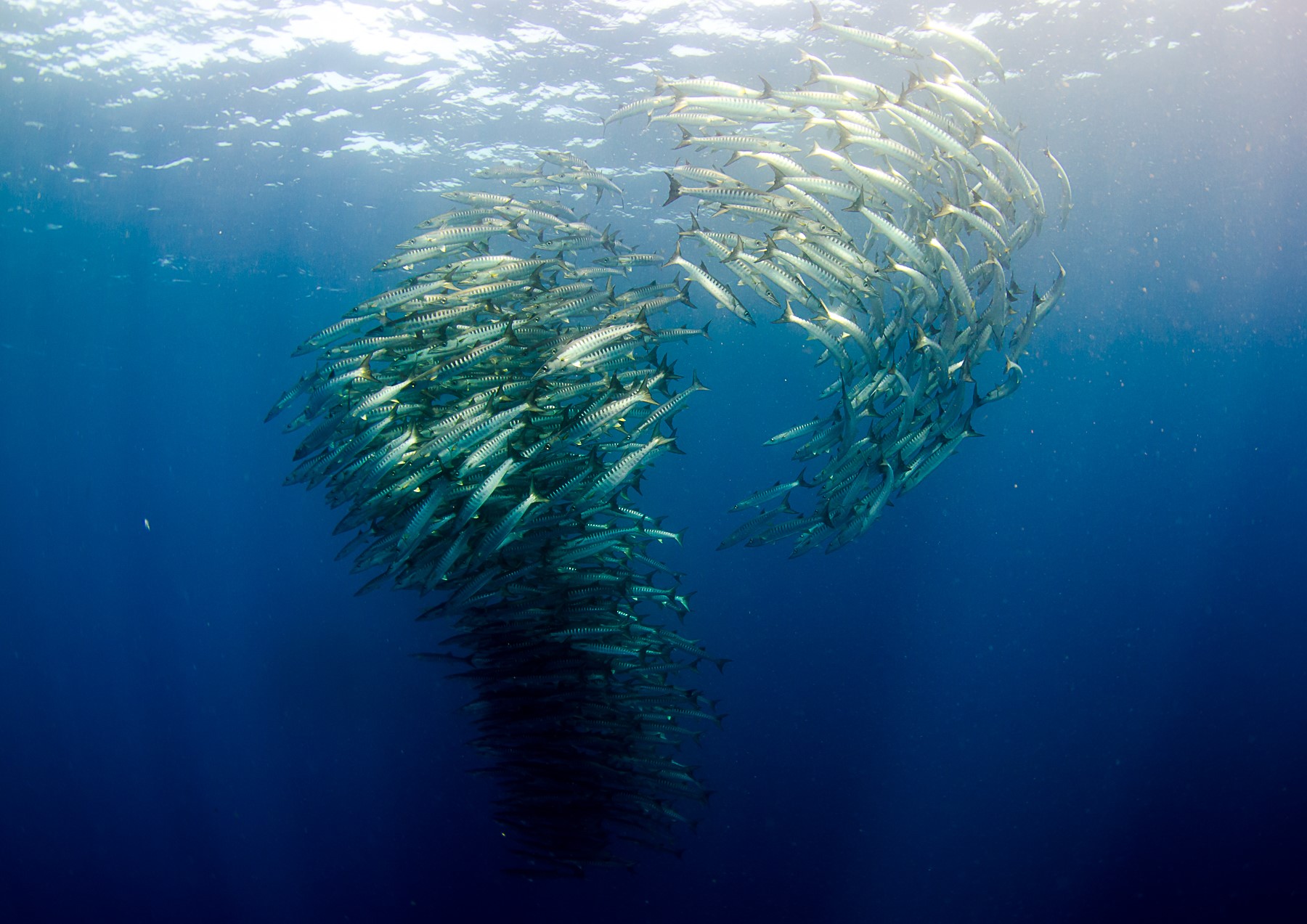 Lembeh Strait
The Lembeh Strait is a mecca for macro underwater photographers and has been coined, "the critter capital of the world". Lembeh's sheer abundance of rare and unusual marine life is virtually unrivalled anywhere else on Earth. While Lembeh's volcanic, black sand "muck diving" sites may appear barren at first glance, you'll find they are hotspots for some of the most incredible marine life on the planet, with new discoveries are being made here year after year. Some of Lembeh's most iconic critters include flamboyant cuttlefish; pygmy seahorses; 8 species of frogfish; tiger and harlequin shrimps; mimic, wonderpus, the endemic Banggai cardinal fish, , rhinopias and that's before you even make a night dive!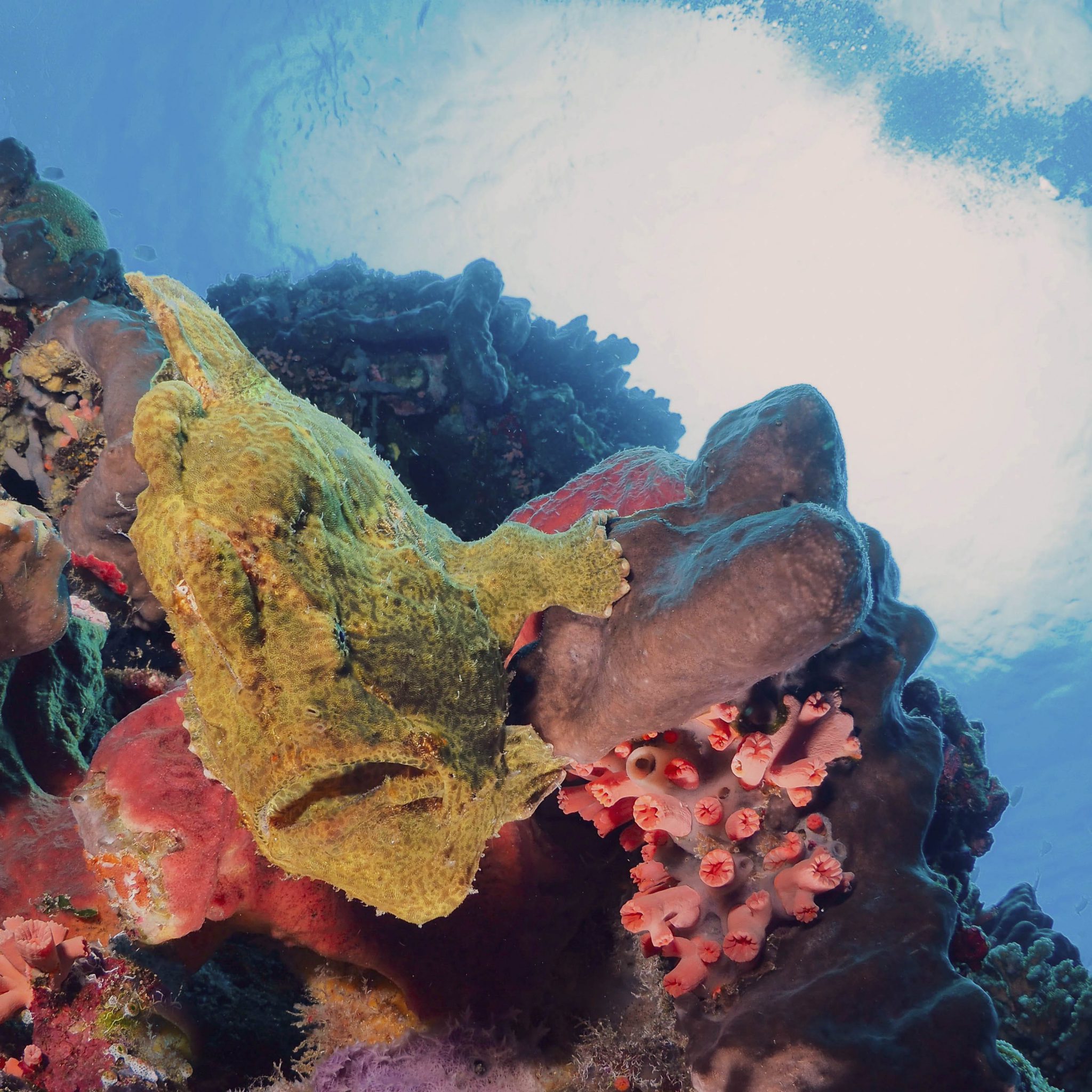 Topside Activities North Sulawesi
When you are not spending your time underwater, North Sulawesi offers adventure, rich culture and stunning natural beauty on land too.Take a cultural tour of the Minahasan Highlands and you'll see how this rich and fertile region produces coffee, rice, fresh flowers, sweetcorn, cassava and an abundance of herbs, spices and tropical fruits. For those who want to be more active in the highlands, visit Mahawu volcano and take a trek around the crater rim while admiring the stunning views of the surrounding area. There are also several waterfalls to discover, as well as traditional Minahasan 'waruga' (monolithic stone graves) and historical Japanese World War II caves.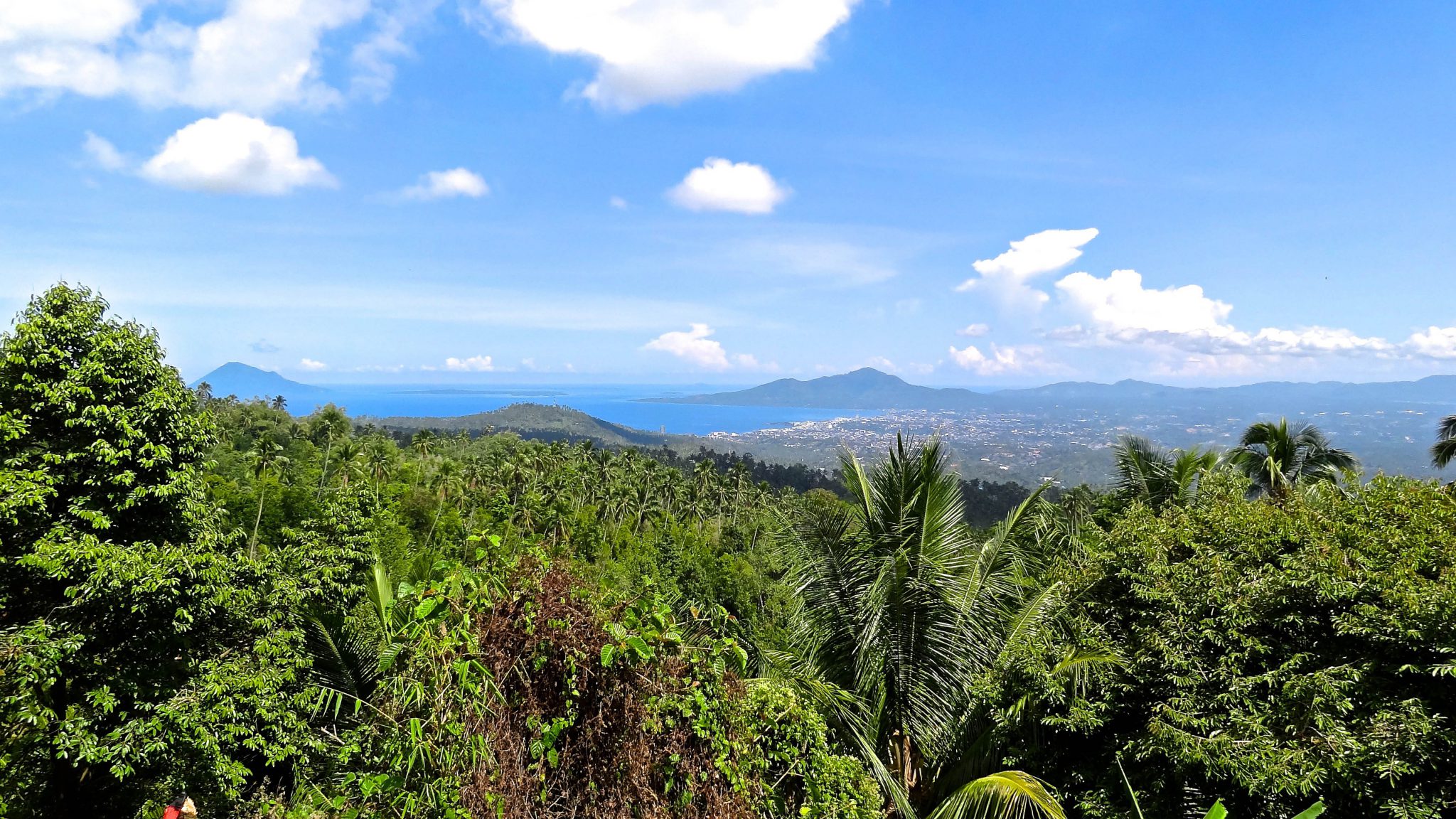 No holiday is complete without some time at the beach. The northern coast of North Sulawesi is well worth a visit for its secluded coves, white sand and tranquil lagoons – which are perfect for snorkeling and cooling off. Some of the best beaches include Pantai Paal and the beaches located around the Pulisan area.
Traveling to North Sulawesi
Travelling to North Sulawesi is surprisingly simple. For Bunaken, Manado, Bangka and Lembeh the local airport is Manado International Airport (MDC). International flights are received four times a week from Singapore (Silk Air) and daily flights from Jakarta, Bali, Sorong and other Indonesian cities arrive daily with numerous carriers.
North Sulawesi offers something for every level (and preference) of diver and with no shortage of opportunities to explore on land. Locate a PADI Dive Shop today and enjoy the trip of a life-time in North Sulawesi.